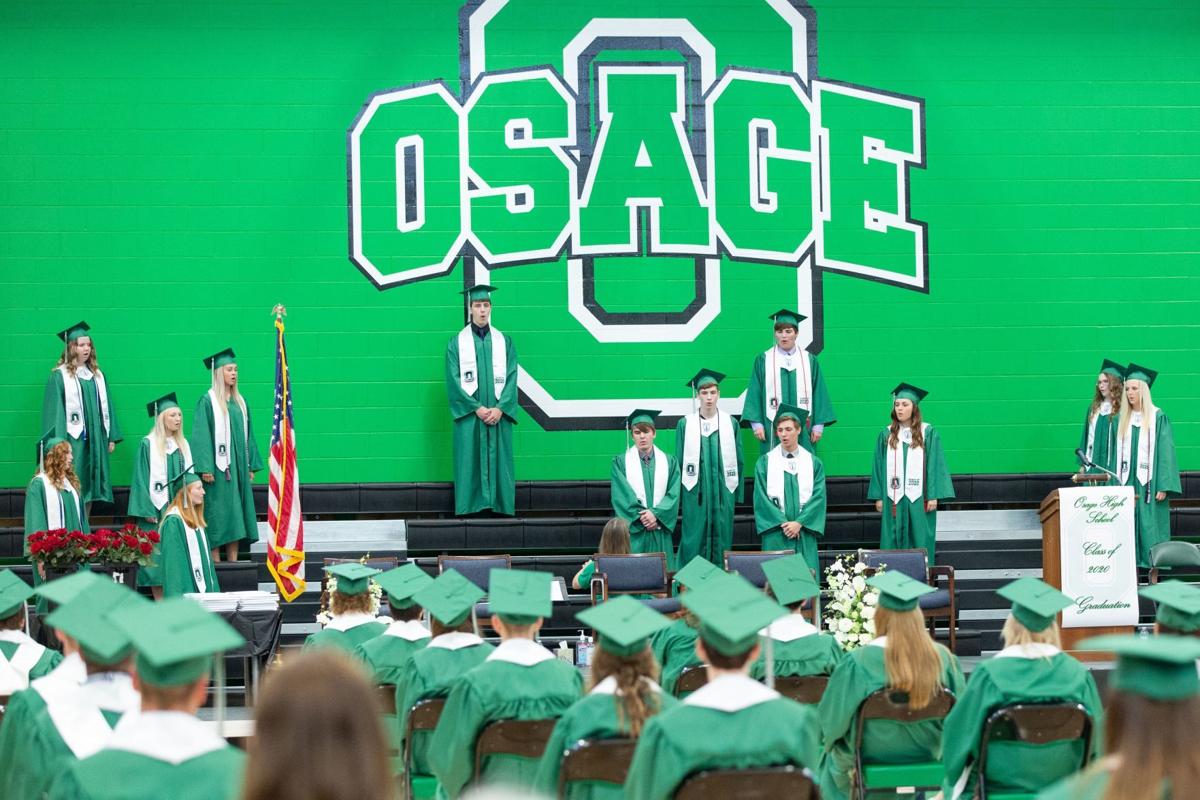 At the Osage Community School Board work session on Nov. 9, Larry Sigel from the consulting firm ISFIS was present to provide financial guidance to the district.
Osage is one of 300 ISFIS customers.
Sigel emphasized the importance of the general fund, from which salary, staff and negotiational programming are derived.
"This is just intended to be a simplified way of thinking about these different buckets of money," Sigel said. "Where the money comes from and what you can spend it on."
Sigel painted a clear and vivid picture of the general fund.
"When we talk about a school district's general fund, there's a lot of detail, but in the big picture it's really pretty simple," he said. "It's student driven. Each bright, smiling face that comes into your district brings with them about 7,000 bucks. Each student that leaves your district takes 7,000 bucks."
His point: school district budgets increase when the number of students increases.
"I know if you stopped the average person on the street and ask them where the money's coming from to fund schools, most of them would say property taxes," Sigel said. "That used to be the case back up into the 1970s. Ever since then, the state has slowly taken over a larger and larger share of state funding and helped to replace those local property taxes."
Sigel then asked why the state cares about spending authority?
"If we go back to when the formula was originated, spending was all over the place," he said. "Some districts spent more per pupil and some districts spent less per pupil. What they want to do is come in and equalize educational opportunities.
"To do that, they had to have a way to ensure that very property-rich areas didn't raise and spend way more than property-poor districts. They created this concept called spending authority. It enforced that equity of expenditure."
Spending authority is funded by a combination of state aid and property taxes. It is illegal for a school district to exceed total spending authority for a year. Doing so caused the forced closure of schools such as Russell and Farragut. Therefore Osage and all Iowa districts place great emphasis on this factor.
Sigel noted Iowa is one of five states to best weather the recent fiscal storm.
"The good news is you're in great shape now," Sigel said of Osage. "The biggest challenge you're going to have now is managing your property tax rate. You might have to make some spending reductions over the next couple years to keep things moving in the right direction."
Sigel said the budget "is a lot like my wife describes the laundry. It's never done."
Superintendent Barb Schwamman said she knows there are changes that can be made in the Osage School district.
"The whole idea of making little cuts, we know there are some things we can change," she said. "We have to do that sooner than later, and sometimes that's making the tough choices and hard decisions. We're in really good shape. We worked really hard to get here. [But] you can see real quick how fast it can change."
The School Board's next meeting will be at 5:30 p.m. on Nov. 16.
Jason W. Selby is the community editor for the Mitchell Country Press News. He can be reached at 641-421-0578, or by email at jason.selby@globegazette.com.