Find Local Jobs. Get Hired.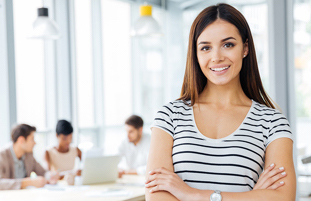 Find local jobs, receive personalized alerts and promote your profile.
Join our Talent Community
Looking for a new job? Browse through the newest job postings on https://globegazette.com/jobs and find your next career.
How do you know if it's time for you to start looking for a new role? Here are some signs.
Staying on task at work is endlessly frustrating —just keeping up with email can be a full-time job. Help is on the way. Find out how to bette…
The elevator pitch might seem like an outdated idea, but the concept of a short, attention-getting pitch is still valid. Here are some tips on…
Being pickier in your job search may just help close the gender wage gap. New research finds that female grads accept their first job faster t…
Is there a downside to being the boss's favorite? Yes — unless you like getting extra work. Hear all the latest helpful career tips with our S…
Between rising student debt and inflation, it is likely many who majored in the noted subjects have second jobs to pay the bills.