Stay in the know! Browse through opinions and analysis on today's hottest topics.
America celebrates a distortion of Martin Luther King Jr., void of his prophetic call to justice by any nonviolent means necessary. Particular…
When Elizabeth Warren aimed her character assassination at Bernie Sanders in the seventh Democratic presidential debate, she may have thought …
A great way to remember Dr. Martin Luther King, Jr. is to listen to his words for peace. We need his inspiration as we are dangerously sliding…
President Donald Trump has come up with a new solution for the Middle East, a region that has embroiled the United States for decades in confl…
LOS ANGELES - I circle around UCLA's Moore Hall for the third time. Security officers block each entrance. Police in riot gear patrol the stre…
Please disregard this column, if anything besides the World War I drama "1917" wins the Producers Guild of America award Saturday. If "1917" d…
Anyone on Medicare beware of Medicare for all.
With the start of a new legislative session, I am calling on Iowa legislators to change the "Invasion of Privacy" code in Iowa to better prote…
A response to Russell McAfee's letter:
Let's face it, 2019 was a challenging year across agriculture. From trade disputes, to an extremely changeling weather year, it's safe to say …
In response to Julie Stewart Ziesman (Waukee):
As the New Year approaches let's take a moment to reflect on the Iowans who endured the extreme weather fluctuations due to the consequences o…
I write this letter specifically about the killing of babies in America.
Stay in the know! Browse through opinions and analysis on today's hottest topics.
America celebrates a distortion of Martin Luther King Jr., void of his prophetic call to justice by any nonviolent means necessary. Particular…
When Elizabeth Warren aimed her character assassination at Bernie Sanders in the seventh Democratic presidential debate, she may have thought …
A great way to remember Dr. Martin Luther King, Jr. is to listen to his words for peace. We need his inspiration as we are dangerously sliding…
President Donald Trump has come up with a new solution for the Middle East, a region that has embroiled the United States for decades in confl…
LOS ANGELES - I circle around UCLA's Moore Hall for the third time. Security officers block each entrance. Police in riot gear patrol the stre…
Please disregard this column, if anything besides the World War I drama "1917" wins the Producers Guild of America award Saturday. If "1917" d…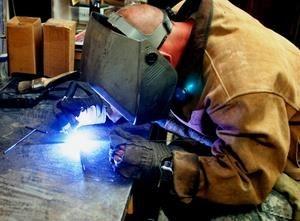 J & J Machining, Welding & Fabricating