Results of a new Hotwire survey released this week offers a glimpse inside the collective psyche of the American public as summer wears on ami…
Rangers at California's Joshua Tree National Park have shut down the popular Jumbo Rocks Campground "due to aggressive honey bee activity." "T…
As part of Qatar Airways' updated health and safety measures, the airline will now require passengers to wear a face shield in addition to a m…
Those looking to vacation across New England this summer face a patchwork of travel restrictions and quarantine policies, even as the COVID-19…
OK, I wasn't planning on heading to Europe any time soon and neither were you. But now that the Europeans are on the brink of ordering America…
When museums open again, it won't be the same. Picture this: Timed tickets. Touch-free doors. Ikea-like signs to direct foot traffic. No more …
Our Destinations Travel Photo Contest hosted some wonderful photos taken by travelers such as you! Take a look at some of your great summer photos.
After months of hunkering down, travelers are starting to think about summer escapes — but ones that are more budget friendly and health conscious.
Fiery Furnace… Eye of the Whale… Balanced Rock… Courthouse Towers.
Airlines scrambled to adjust to disappearing revenue earlier this year, and they are now scrambling to implement health policies to entice pas…
Heading north on the Maricopa Highway toward Wheeler Gorge Campground in Southern California, I was finally comfortable behind the wheel of th…
PARIS - As the Eiffel Tower gradually reopens from an extended shutdown, an essential segment of the summer tourist trade will be missing: Ame…
Across the US, museums, botanic gardens, community-based organizations and artists have built outdoor parks good for the human spirit.
As we've had to postpone our travels because of the pandemic, I believe a weekly dose of travel dreaming can be good medicine. Here's one of m…
The main type of travel during the re-opening period will be "visiting friends and relatives," or VFR, in industry jargon, one of the three bi…
Based out of Sydney, Australia, the contemporary Christian group Hillsong Young & Free has a new album coming out later this summer. But o…
Below are some of the country's best outdoor art experiences.
To travel or not to travel?
Are you looking to enhance your outdoor experience? Here are a few iPhone applications that adventurers should consider checking out.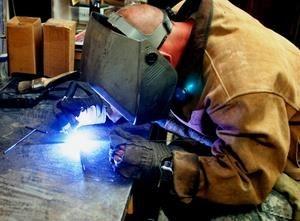 J & J Machining, Welding & Fabricating
Several airports have begun offering COVID-19 tests as travel starts to revive and destinations worldwide compete to attract tourists and keep…
Amtrak released a new video from Corporate Medical Director Dr. Ann Kuhnen on the health and safety guidelines passengers can expect when trav…
ATLANTA - Delta Air Lines will soon require customers to answer questions about whether they've experienced symptoms of COVID-19, or been in c…
Walt Disney World in Florida has announced its reopening dates along with a plan to increase guest safety in light of the COVID-19 pandemic. D…
With the U.S. unemployment rate being the highest it's been since the Great Depression and the economy officially in a recession, many America…