Jason Blum has vowed to release 'Halloween Kills' in October 2021 "come hell or high water" after it was pushed back a year due to the coronav…
Octavia Spencer insists fans will love the "delicious evil" in the new take on Roald Dahl's classic story 'The Witches'.
Patrick Wilson will make his directorial debut on 'Insidious 5' in which he will also reprise his role from the horror franchise as Josh Lambert.
Sandra Oh and Awkwafina will play sisters in a new Netflix comedy film.
Andrew Lloyd Webber has revealed he's a fan of My Chemical Romance's 'The Black Parade' album.
The Jonas Brothers have spread some festive joy early this year with the release of 'I Need You Christmas'.
Khloe Kardashian has admitted she has found co-parenting to be "one of the hardest things" she's "ever done".
Perrie Edwards has suffered a tear at the base of her spin and a slipped disc and is in agony when she performs with Little Mix.
Kelly Osbourne turned down seven guys in one day as they had said she was "too fat" to date before her body transformation.
Sir Elton John once rejected a proposal from Liza Minnelli, after she asked him to marry her whilst they were at a party at the legendary Stud…
Kim Kardashian West's husband Kanye West gifted her a hologram of her late father for her 40th birthday, which the reality star called a "spec…
LeAnn Rimes is "tired of hiding" her body after struggling with psoriasis, as she opens up on her life-long battle with the skin condition.
Gwyneth Paltrow has launched her own coffee brand through her lifestyle brand Goop, which comes from a female-owned and ethically managed farm…
Gwyneth Paltrow has launched her own coffee brand through her lifestyle brand Goop, which comes from a female-owned and ethically managed farm…
The lives of African-Americans are "progressing", according to Forest Whitaker.
According to Khloe Kardashian, her sister's birthday getaway helped people to "pay their bills".
Rande Gerber has admitted he leans on his wife Cindy Crawford for fashion advice.
Harry Styles surprised superfan Theadora by writing her a note and feeding her fish after being invited into her home.
'All About That Bass' hitmaker Meghan Trainor plans to "disappear and be mom" next year.
Wendy Williams admits that her exit from 'The Masked Singer' came as something of a relief.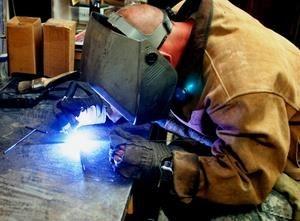 J & J Machining, Welding & Fabricating
'BH90210' star Shannen Doherty has revealed she is "doing better than okay" amid her cancer battle.
Lauren Jauregui has revealed she felt "disgustingly uncomfortable" about rumours linking her to Camila Cabello.
Music star Blake Shelton wants to marry Gwen Stefani "very soon".
'Hello' hitmaker Adele treated the 'Saturday Night Live' crew to a meal after filming wrapped.
'Break Your Heart' hitmaker Taio Cruz thinks social media has a "mob mentality".
Brian Tyree Henry has boarded the cast of 'Bullet Train' and will star alongside Brad Pitt and Joey King in the action thriller.
Bebe Rexha is to make her feature film debut in the crime comedy 'Queenpins'.