Cameron Diaz and Benji Madden's daughter's full name is Raddix Chloe Wildflower Madden, according to her birth certificate, which was obtained…
Phoebe Waller-Bridge has admitted she was considering booking plane tickets just for her Golden Globes gongs.
Greta Gerwig has encouraged other mothers to swap their breast milk to improve their children's immune systems.
Duane 'Dog' Chapman "needs love" following the death of his wife Beth Chapman, as he recently announced he has moved on with Moon Angell.
Hank Azaria has confirmed he will no longer voice Apu Nahasapeemapetilon on 'The Simpsons', following controversy surrounding racial stereotypes.
Kate Hudson wants to "build an empire" with her multiple career paths, including her Fabletics brand, as well as her podcast, and her singing …
Celine Dion has spoken out following the death of her mother Therese Tanguay Dion - who passed away on Thursday (16.01.20) - as she says she w…
Gal Gadot doesn't travel using private jets, because she wants to do her part to try and save the planet for the sake of her two daughters.
Tiffany Haddish thinks the "word of God" is the "best gift" you can give someone, as she says sharing your "beliefs" with someone is a "blessing".
Celine Dion's mother, Therese Tanguay Dion, has died at the age of 92, just two days after the four year anniversary of the death of Celine's …
'Mad Max: Fury Road' has been revealed as Empire Magazine's top movie in their '100 Greatest Movies of the Century' poll.
Brian Cox has been dropped as patron of an OAP centre in his hometown of Dundee after admitting to using cannabis.
Noel Gallagher has submitted plans to build a woodland gym at his £8,000,000 mansion in East Meon.
Jude Law suffered from "costume envy" when filming 'The New Pope' with John Malkovich.
Samantha Markle thinks it was Duchess Meghan's decision for her and Prince Harry to step back as "senior" members of the Royal Family.
Jesy Nelson confessed she has "never been more in love and happy" as she marked her year anniversary with Chris Hughes.
Louis Tomlinson has dropped the final single, 'Walls', from his debut solo album of the same name.
Sarah Hyland has no idea what happens in 'Modern Family' until she watches the show because she only reads the scripts for her scenes.
Selena Gomez has been buying as many copies of her new album as she can to boost the record's chance of getting to number one.
Charlie Hunnam hopes the Duchess of Sussex will return to acting now she's stepping back from royal duties because it is her "passion".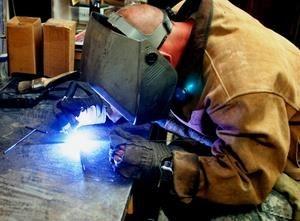 J & J Machining, Welding & Fabricating
John Krasinski has hailed Chris Martin a "world treasure" and insisted he never received an email from the Coldplay frontman following the sin…
Ariana Grande and her label are facing a copyright infringement lawsuit filed by rapper DOT.
Lady Gaga will reportedly kick off her next album with her first solo sining in four years on February 7.
Eminem has dropped a surprise 20-track new album called 'Music to be Murdered By', and released a music video for his song 'Darkness'.
'Thor: Ragnarok' filmmaker Taika Waititi is said to be in early talks to develop a 'Star Wars' movie, just days after admitting he would be ke…
Dove Cameron's former fiance, Ryan McCartan, has accused her of being unfaithful to him a few weeks before they split.
Pink considers Australia to be her "second home", amid the "terrifying" fires that are ripping through the country.