Since this past fall, Staci Herrera's "Keep It Out of the Landfill" campaign has raised $1,200 for the North Iowa Humane Society. 
Forest City boys track and field coach Brian Hovenga says his team has started a bit sluggish this year. But he's seen some encouraging things so far.
A year after state lawmakers and Iowa Gov. Kim Reynolds banded together and in rapid, unanimous fashion to pass significant social justice legislation into law, Republicans have moved no bills that would advance social justice or racial equity.
INDEPENDENCE, Iowa (AP) — Hundreds of law enforcement officers from around the state and elsewhere saluted Friday as they filed past the flag-…
The latest COVID-19 update from the Cerro Gordo Joint Information Center:
The North Iowa Bulls are back in familiar territory.
If the weather allows, the City of Mason City will be treating weeds at several locations Saturday through Monday:
A gunman killed eight people and wounded several others before apparently taking his own life in a late-night attack at a FedEx facility near …
"We must mourn the Hoosiers whose lives were cut way too short, but we must also take action to prevent another tragedy like this from happeni…
Read through the obituaries published today in Globe Gazette.
Touted possible Republican presidential contender, U.S. Sen. Tim Scott, R-South Carolina, stopped in Davenport Thursday for a political fundra…
Garner-Hayfield-Ventura boys hosted Charles City soccer on Thursday, winning 4-0 over the Comets.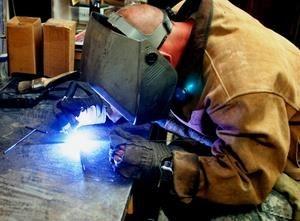 J & J Machining, Welding & Fabricating