An old favorite of Clear Lake is about to make a return to the downtown area.
As a school nurse, Micki Fredricks has played a key role in the fight against COVID-19 in Mason City.
A senior from St. Ansgar High School who has a passion for social studies and a West Fork senior who has known for a long time that she wanted to be a dentist are the Globe Gazette's Partnership in Education Money to Learn Scholarship winners.
A first time for the Charles H. MacNider Art Museum. 
The much-anticipated, spring mushroom season is currently sweeping northward across Iowa.  And although several mushroom species are edible, t…
Once they've been at it for a few seasons, most mushroom hunters will have amassed a collection of stories recounting their grandest moments i…
Iowa Senate Republicans plan to begin work Monday on an sweeping compromise worked out with Gov. Kim Reynolds that they are calling "the pathw…
Read through the obituaries published today in Globe Gazette.
Get Friday's biggest stories from Globe Gazette.
The Iowa Department of Corrections is seeking a vendor to review all parts of its prison system, from staffing and inmate classification to th…
Our weekly round-up of letters published in the Globe Gazette.
COLUMBIA, S.C. – South Carolina took another step toward returning to normalcy Thursday afternoon. South Carolina Gov. Henry McMaster announce…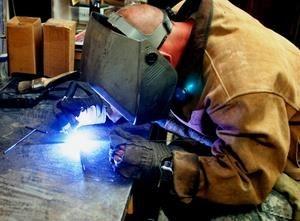 J & J Machining, Welding & Fabricating