Osage/Riceville School Superintendent Barb Schwamman has received a lot of state and national recognition recently, particularly for promoting…
Nine area students qualified for the next level of the Knights of Columbus free throw contest Iowa.
Forest City Elementary First Grade teacher Melissa Taft is the first teacher in the district of Forest City to be awarded the 2020 I.O.W.A. ST…
The West Hancock wrestling team was perfect in the Saint Edmond Duals on Saturday.
West Hancock 72, Lake Mills 31
Lake Mills 68, West Hancock 28
Riceville 56, Clarksville 34
Forest City 62, Eagle Grove 18 
Forest City 51, Eagle Grove 22
Mason City Fire Department held a swearing-in ceremony on Tuesday at the fire station.
Clarksville 61, Riceville 45
The Osage boys wrestling team won championships in four weight classes during the Stewartville (Minnesota) Varsity Invitational.
After a dream season, the honors just keep coming for the West Hancock football program.
We spent some time out of the office asking people in the Forest City area: What are your thoughts regarding the deployment of thousands of Am…
Britt City Council members will meet with Garner city officials on Tuesday in Britt to receive input about Garner's experience with purchasing…
A new online research tool, known as AEA Scout, has been launched by Iowa's Area Education Agencies and ensures that students and families hav…
In the battle for Mr. and Ms. Wrestler, fans will get to have their say. 
Winnebago County Board of Supervisors on Jan. 7 received an annual report from County Social Services, its provider of mental health and disab…
Britt Fire Chief Jon Swenson announced the purchase of new equipment at a department update with Britt City Council on Jan. 7.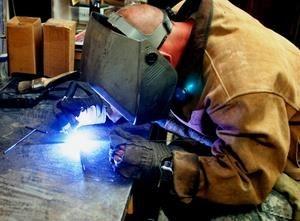 J & J Machining, Welding & Fabricating
The Osage Middle School recently released its first quarter honor roll.
Happy New Year! It's time to make a New Year's resolution. How about "Read a book" – or better yet; how about "Read a new book"?
I remember reading a parable once called "The Parable of the Life Saving Station."
Hands-on trade skills learned as a young man have paved the way for entrepreneur Johnny Rodriguez, owner of JR Renovations, of Forest City.
My favorite wall in the house is the one with our family photographs. In the middle of a collage of pictures of our children and spouses of 3,…
The Winnebago County Conservation Board and the NIACC Community Education Program are teaming up to offer a fun program on Beginning Snowshoei…