Police officers, fire fighters and paramedics have had to put in place new policies and procedures as precautions to prevent the spread of the virus.
Jordan Crosser, of Iowa City and formerly of Osage, was one of more than 1,800 University of Iowa students to celebrate earning their degree f…
Two cases of novel coronavirus (COVID-19) have been confirmed in Mitchell County. These individuals are both middle-age adults (41-60). Accord…
Many school activities have had to be canceled due to the new coronavirus, but one program at Osage High School still going strong is the scho…
An Osage man made an appearance in court last week for arraignment on eight counts of child sex abuse.
The Mitchell County Food Bank has a different way they're handling things during the coronavirus outbreak, but they're still here for those in need. 
Due to the concerns and recommendations from the state and federal governments concerning the COVID-19 virus, the Osage Public Library buildin…
Winnebago's Forest City employees have pivoted to creating medical masks to MercyOne North Iowa.
The Hancock County Board of Supervisors approved a temporary policy for use of sick leave among county employees during the COVID-19 response.
Two people in Hancock County have tested positive for COVID-19.
With an abundance of caution, the Rice Lake Golf and Country Club opened its gates for the season on Friday in Lake Mills.
During a time when kids have to stay home from school because of the coronavirus many parents are learning what it's like to have their kids h…
COVID-19 has the potential of affecting every human being on the planet. Think of it. Overnight there exists a topic of concern that relates t…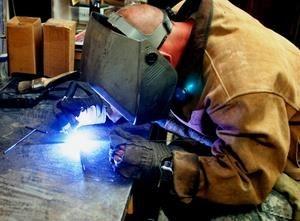 J & J Machining, Welding & Fabricating
I will never forget Dean Borg, for myriad reasons. But one reason stands above the rest.
The seventh annual Grocery Cart Races as part of National Ag Week went a little differently this year.
The Lions club is supporting organizations in Forest City with monetary help during the COVID-19 pandemic.
Spring will soon be here and that means we'll all be able to get outdoors a little more. If you're looking for a fun, family-oriented activity…
Hancock Economic Development has postponed its annual dinner, scheduled for April 16.
Hancock County Health System (HCHS) has revised its visitor restrictions. Visitors are not allowed at HCHS. Some exceptions will be made for e…
The Osage Senior Center is closed to dining at the Senior Center, but we are still delivering meals to those that are home bound.