The good times just keep on rolling for the Lake Mills boys golf team.
On April 24 at the Milton R. Owen Nature Center, Mitchell County Conservation is holding the Spring Greens and Other Things foraging class. It…
Forest City boys track and field coach Brian Hovenga says his team has started a bit sluggish this year. But he's seen some encouraging things so far.
Larch Pine Inn Bed and Breakfast of Clear Lake is partnering with Tried & True, One Vision's specialty resale boutique, to present an eco-…
Lutheran Services in Iowa (LSI) is hosting a virtual information session on its Host Homes program.
The Iowa High School Athletic Association (IHSAA) released the team assignments for the co-ed state qualifying track and field meets scheduled…
Like many scholastic professions, the name for those who work in a school's kitchen has changed over the years. Lunch ladies are now called nu…
Farmers National Company, the nation's leading farm and ranch management and brokerage company, announced that Randy Mitchell was recently rec…
The Mitchell County Emergency Management Agency (EMA) is conducting a public survey of residents for the county's Hazard Mitigation Plan.
A job interview can be one of the most important moments in a person's life.
Britt is one of nine Iowa cities and two counties participating in the 2021 Live Healthy Iowa 5K run/walk at 8 a.m. on May 1.
Now that spring is here, NIACC and the Winnebago County Conservation Board encourage everyone to get outdoors and enjoy it.
West Hancock High School has announced its third quarter A honor roll students as follows:
Some counties in Iowa, including Hancock County, refused allocations of COVID-19 vaccines recently amidst declining demand for vaccination.
For the first quarter of 2021, the Board of Directors of OmniTel Communications has awarded grants to several local organizations.
The Winnebago County Community Foundation's 2020 annual report is now available on the Community Foundation's website at www.winnebagoccf.org.
The Britt Chamber of Commerce will be serving breakfast between 8-11 a.m. on May 1 at the Britt Municipal Building.
At the previous Board meeting on April 6, Supervisor Jim Wherry brought to the public's attention how the county home would soon be demolished.
For two hours last month, Dean Sponheim imparted what knowledge he could about agriculture to a group of Nevada, Iowa, FFA students. 
Winnebago Cooperative Telecom Association will disburse nearly 10,000 dividend checks totaling $2 million in mid to late May, according to a W…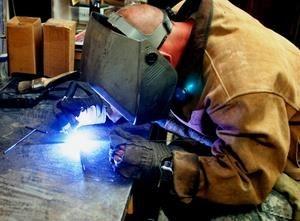 J & J Machining, Welding & Fabricating
The Winnebago County Farm Bureau Board encourages all Iowans to share the road this crop planting season.
Riceville senior Drew Fox has decided to stay in North Iowa to wrestle.
Forest City School Board members unanimously approved the district's fiscal year 2021-22 budget on April 12, which will lower its overall prop…
Hancock County Community Health and Winnebago County Public Health announced Tuesday (April 13) that due to recommendations from the CDC, FDA,…
Lichtsinn RV in Forest City has been named a 2021 Flying W Dealer Excellence winner.
Eric Goddard credits much of this season's early success to time spent on the golf course when his players were in elementary and middle school.