MEXICO CITY (AP) — A huge ball of flames engulfed an oil platform in the Gulf of Mexico on Wednesday, killing four people and sending terrifie…
PEORIA, Ariz. (AP) — A recycling truck driver in suburban Phoenix is being credited with saving a kitten from the trash.
LITTLE ROCK, Ark. (AP) — Arkansas Gov. Asa Hutchinson backed away Wednesday from his promise to sign a controversial religious-objections bill…
DES MOINES | Heading toward a funnel week deadline, lawmakers appear to be reaching consensus on curbing bad and dangerous behaviors by studen… Updated: 9:56 pm

FOREST CITY | Crews spent hours dragging burning bales of cornstalks away from buildings on Branstad Farms near Forest City on Wednesday. Updated: 9:36 pm

SIOUX CITY | In his introductory event with Iowans as the first major Republican to officially become a 2016 presidential candidate, U.S. Sen.… New
Extras
This week's show includes discussion on Ted Cruz's official presidential candidacy announcem…

Three ways to win! Just make your picks for each game before the tournament starts.

See the complete daily lottery results from Iowa and Minnesota here:
Editorials
Letters
Submit a letter
Unable to find the workers it needs in North Iowa, Winnebago Industries Inc. is opening another plant outside of Forest City – this one in Waverly.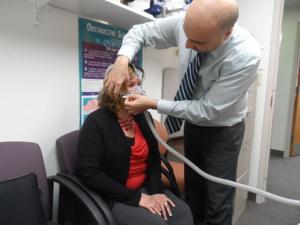 MASON CITY | Most people have suffered from insomnia at some point in their life, but sleep experts are hoping to raise awareness about a more serious sleep disorder during National Sleep Awareness Month — sleep apnea.
Featured Ads
Most Popular