The latest information on this weekend's winter storm. Travel is no longer recommended on I-80 west of Stuart.
DES MOINES – The old adage about the best way to win the Iowa caucuses, credited to former Congressman Dave Nagle, is to organize, organize, o…
Warm up from the bitter cold and snow with these heartwarming stories.
Our weekly round-up of letters published in the Globe Gazette.
Nearly a month into the new year, it's time to look at budgets for the next fiscal year, which starts July 1.
Police are on the lookout for two people they say broke into a Mason City home Friday morning and robbed its resident.
LAKE MILLS — A Lake Mills woman has started a new business focused on helping people feel beautiful.
Check the latest North Iowa road conditions before you travel. For the latest weather conditions, visit globegazette.com/weather.
Here's a list of event cancellations, due to the coming winter storm. Keep checking back for additional information as it becomes available: 
Read through the obituaries published today in Globe Gazette.
The Sioux County native spent nearly 40 years in the military, but also held jobs as a welder and math tutor and thinks those experiences bett…
Here is a breakdown of the projects and estimated costs to be included in Clear Lake CSD's $18 million in general obligation bonds.
A Minnesota man was arrested in Mason City and is accused of stealing a classic car and possessing a small bag of meth Wednesday night.
With support shown on the bond referendum's resolution, the Clear Lake residents need to take it to the ballot box for its $18 million bond re…
Intonation, articulation and energy.
The money comes from Local Housing Trust Funds intended to provide "decent, safe and affordable housing" for as many Iowans as possible. 
Christmas spirit at the Nora Springs Care Center is still going strong — thanks to the generosity of a group of donors.
Some of the most recent renderings for the Clear Lake health, wellness and recreation center project. The project is a collaboration between t…
Read through the obituaries published today in Globe Gazette.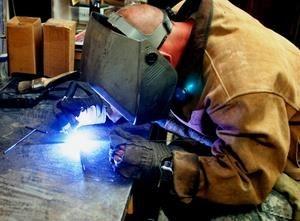 J & J Machining, Welding & Fabricating
It took less than 24 hours for the community to lift up a Mason City family.
Browse through the latest employment postings on https://globegazette.com/jobs and find your next career.
We're excited to celebrate your achievements.
A Mason City man was accused of charging over $3,500 to a company credit card without authorization 32 times between September and December 2019.
Mason City Fire Department held a swearing-in ceremony on Tuesday at the fire station.
Two Mason City women are accused of embezzling more than $15,000 from two Burger Kings in Northwood.
Read through the obituaries published today in Globe Gazette.