The Cerro Gordo County 4-H Program recently received an $810 grant from the Iowa 4-H Foundation for an upcoming Drone Camp.
Country Thunder Iowa has been a grand coming out party after more than a year of COVID-19 limitations.
A St. Angsar man and his son were arrested Friday morning for their alleged involvement in the U.S. Capitol riot on Jan. 6.
Along with celebrating his 154th birthday, Frank Lloyd Wright is touring Mason City to celebrate the community that has honored his legacy and…
The heat is on in Iowa with nearly 90 percent of the state experiencing some degree of drought, according to the latest update issued by a coa…
One day during batting practice at the start of the season, with winds gusting around 50 miles per hour, Mason City Newman Catholic leadoff hi…
Newman Catholic Knights baseball took on the St. Ansgar Saints, beating them 11-2 at a game in Mason City on Friday, June 11.
Get Friday's biggest stories from Globe Gazette.
After many complaints made in the past few days about a strong sewer-like odor around Clear Lake, the Clear Lake Sanitary District (CLSD) reac…
With favorable weather, weed treatments will continue on Sunday, June 13.
Gov. Kim Reynolds stepped up her criticism Friday of Biden administration officials' lack of transparency for flying 19 refugee children into …
Our weekly round-up of letters published in the Globe Gazette.
Seen any jackrabbits lately? Iowa DNR biologists want to know about them. 
The Mason City Fire Department responded to the 900 block of South Tennessee Place late Wednesday night after a report of a house fire.
The park will remain closed until Worth County Conservation can discuss ongoing issues and form a plan to ensure safety.
View Cerro Gordo's delinquent tax list here: 
The event begins at 10 a.m. at the Clear Lake Arts Center. 
"Anybody who has been in this is going to be changed. It's safe to say I won't have another experience like this in my career."
The event, scheduled for June 26, will take donations and feature a silent auction that raises money to keep the fair free. 
Read through the obituaries published today in Globe Gazette.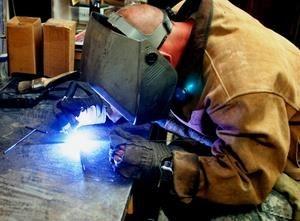 J & J Machining, Welding & Fabricating
Thursday's news: What you missed while you were at work.
The event gets going at noon at LD's Filling Station and is halfway toward its goal of raising $6,000. 
The North Iowa Area Community College Pappajohn Entrepreneurial Center will be hosting its annual Youth Entrepreneurial Academy starting next week.
The Mason City Municipal Band will perform at the MacNider Arts Festival and Outdoor Art Market on Saturday morning. 
The State Street reconstruction project will begin construction in the spring of next year. 
Mason City Community Schools "The Future Is Now" campaign has received a pledge of $15,000 from Clear Lake Bank & Trust.
Here is the Cerro Gordo County Jail log for June 10, 2021: