J.D. Scholten remembers a time near the end of his pitching career in professional baseball when he was standing on the mound and wondering wh…
The whole politics thing wasn't always a thing for Randy Feenstra. 
Read through the obituaries published today in Globe Gazette.
North Iowa may soon have its first National Historic Landmark.
Thursday's news: What you missed while you were at work.
Iowa's top elections official, joined by state and federal law enforcement and emergency management leaders, wants Iowans to feel confident in…
J.D. Scholten, Democratic nominee for Iowa's 4th Congressional District, casts his in-person absentee ballot Thursday, Oct. 29, 2020, at Sioux…
A state special investigation has found a woman who was the coordinator for two juvenile social service organizations in North Iowa improperly…
Miss a day, miss a lot. Catch up on the news you might have missed this week: 
Read through the obituaries published today in Globe Gazette.
Here's what people are uncovering in Globe Gazette newspaper archives. Search our historical issues for obituaries, marriage and birth announc…
If someone were to drive down South Federal Avenue in Mason City, it wouldn't take them a long time at all to see signage for the Cerro Gordo …
We're excited to celebrate your achievements.
Browse through the latest employment postings on https://globegazette.com/jobs and find your next career.
Don't miss Wednesday's most popular stories from Globe Gazette.
The county is now at 337 active cases and 27 deaths. The increase this week was larger than the total cases from March through mid-June.
A North Iowa man is facing felony drug charges after a search of his home turned up a sizeable amount of methamphetamine, police say.
Planning to vote on Election Day in Iowa but not sure what to do if you need to quarantine due to COVID-19? A spokesman for the state's top el…
Few new details have come to light since Wednesday, when a car belonging to Ethan Kazmerzak, a Hampton man who has been missing since 2013, wa…
Watch today's Mason City press conference, which will share local updates regarding response efforts to COVID-19.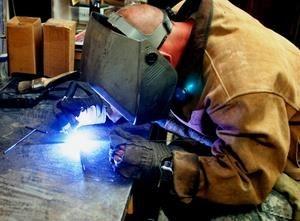 J & J Machining, Welding & Fabricating
Mason City Board of Education director Kristine Cassel is stepping down from her position on the board. The move was announced earlier this we…
The conversations are happening and some innovative programming has resulted. But there's room -- and a need -- for more.
Greenfield recently tested negative for COVID as part of her regular testing, and is undergoing further tests, the campaign said.
The latest COVID-19 update from the Cerro Gordo Joint Information Center:
Read through the obituaries published today in Globe Gazette.
Get a recap of Tuesday's local news stories from Globe Gazette.