Ron Haugen doesn't consider being diagnosed with Parkinson's disease four years ago a highlight in his life. Far from it.
But for the 79-year-old Forest City man, what has come of the life-altering news has been a renewed dedication to keeping his body fit and fighting the disease on his own terms.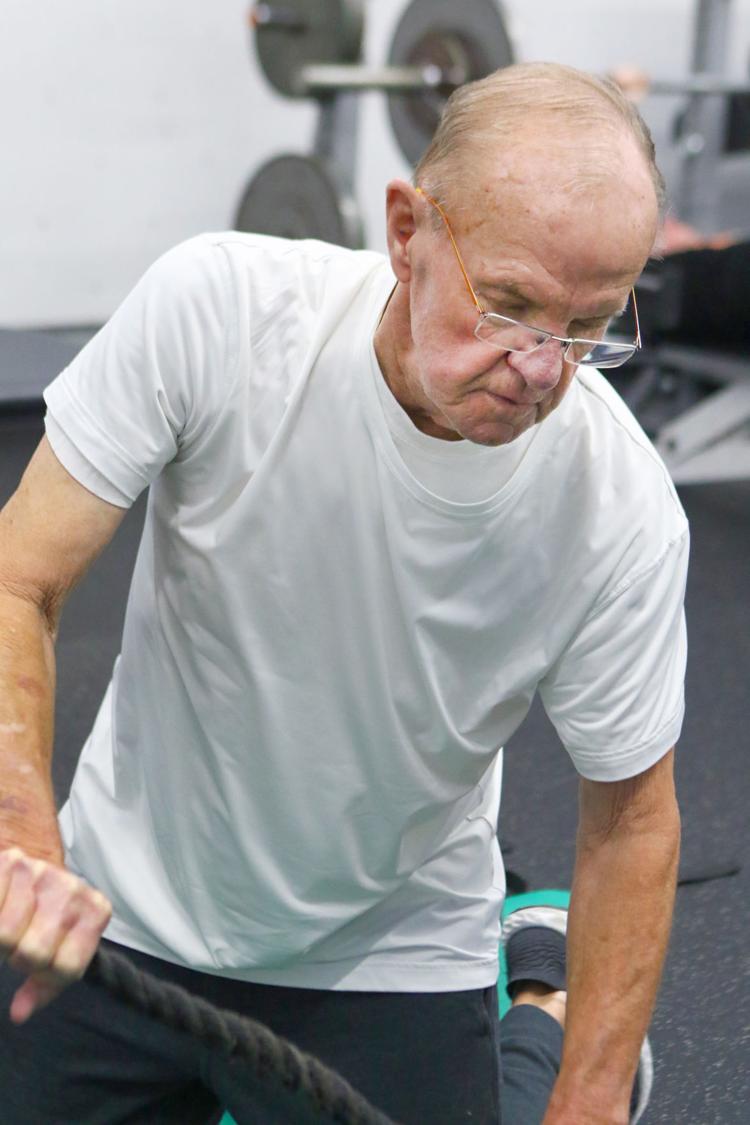 According to the Parkinson's Foundation, exercise can improve many symptoms associated with the disease. Haugen buys into the notion and has made it an everyday part of his life.  
Helping in his battle is Betsy Marmaras, a small group personal fitness trainer at the Forest City YMCA who has helped Haugen put together a workout regimen that has "made a world of difference."
For the past two years – with the exception of the three or four months each winter Haugen is in Arizona – Marmaras has met with the Forest City man two times a week at the Y to put him through the paces. 
"You don't have a lot of choice with Parkinson's disease," Haugen said. "Exercise is important, and it has been very rewarding."
Getting the news
Four years ago, Haugen knew something was not right with his body. He was having trouble with his right arm and dragging his left leg ever so slightly.
So he went to the doctor, who told him at the time there was nothing really wrong with him.
Six months later, that all changed when the same doctor gave him the news that he had Parkinson's disease, a brain disorder that leads to shaking, stiffness, and difficulty with walking, balance and coordination.
"I started feeling different," Haugen said. "I knew something was wrong. The rate I was going, I saw the forecast, and I knew I would be in trouble very soon."
Since then, the Forest City man embraced exercise as a means to battle the disease. But when Marmaras came into his life two years ago, she helped him take that to a whole new level.
The two work on a rigorous resistance-based routine for more than an hour twice a week, and Haugen says it has done wonders.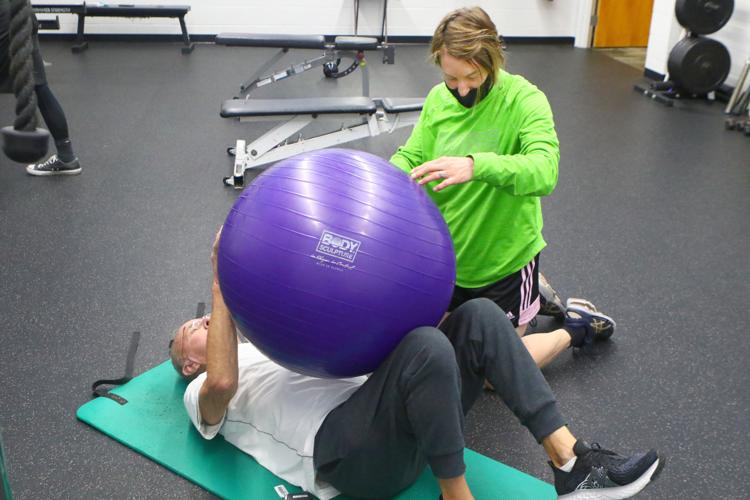 "It's very rewarding," Haugen said. "She really knows how to put us through a variety of maneuvers. She's really great."
Haugen is an avid golfer who hits the links three to five times a week now, and says working with Marmaras has given him new life on the golf course.
"I've taken seven to eight strokes off of my game since I've started working with Betsy," Haugen said. "Golf needs exercise and you need to be stable. Betsy's program has strengthening and balance elements that I need."
Who pushes who?
While Haugen gives Marmaras props for getting him where he is today, the admiration goes both ways.
Marmaras said that the program she has worked out for Haugen – and another newer student in her class – has helped push back the symptoms and restore strength. She believes much of that has to do with Haugen's overall attitude and willingness to put in the work.
"I love working with him because he is so motivated," she said. "Some of what we do sounds simple, but for people with Parkinson's disease, it can be a challenge. Not for Ron, though. He gets it."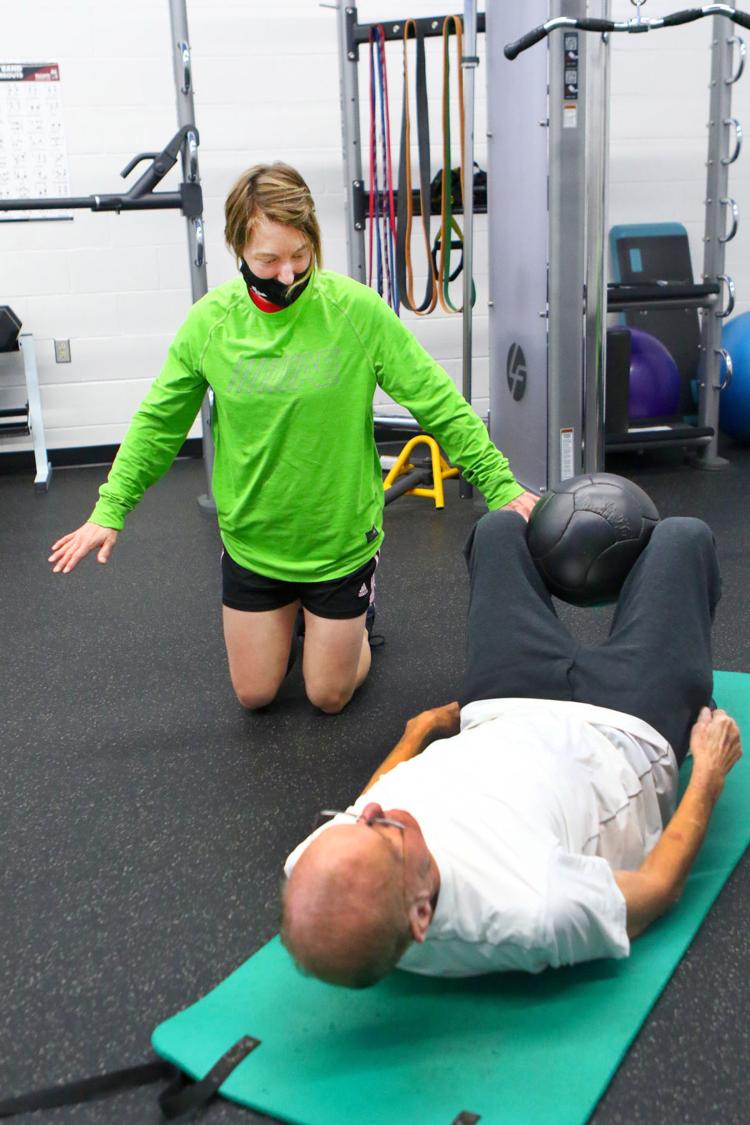 With the success she has seen with Haugen and her other patient, Marmaras is looking to add one or two more people to her class, which meets at 9 a.m. every Monday and Wednesday at the Forest City YMCA. 
Marmaras has gone through hours of training herself and has been certified to work with Parkinson's disease patients one-on-one. The main focus of the workouts is resistance training, and flexibility and aerobic exercises. 
"Parkinson's disease can effect people in different ways," she said. "The earlier you can start resistance training, the more successful you are in pushing back on the progression of the disease. That's what this class is all about."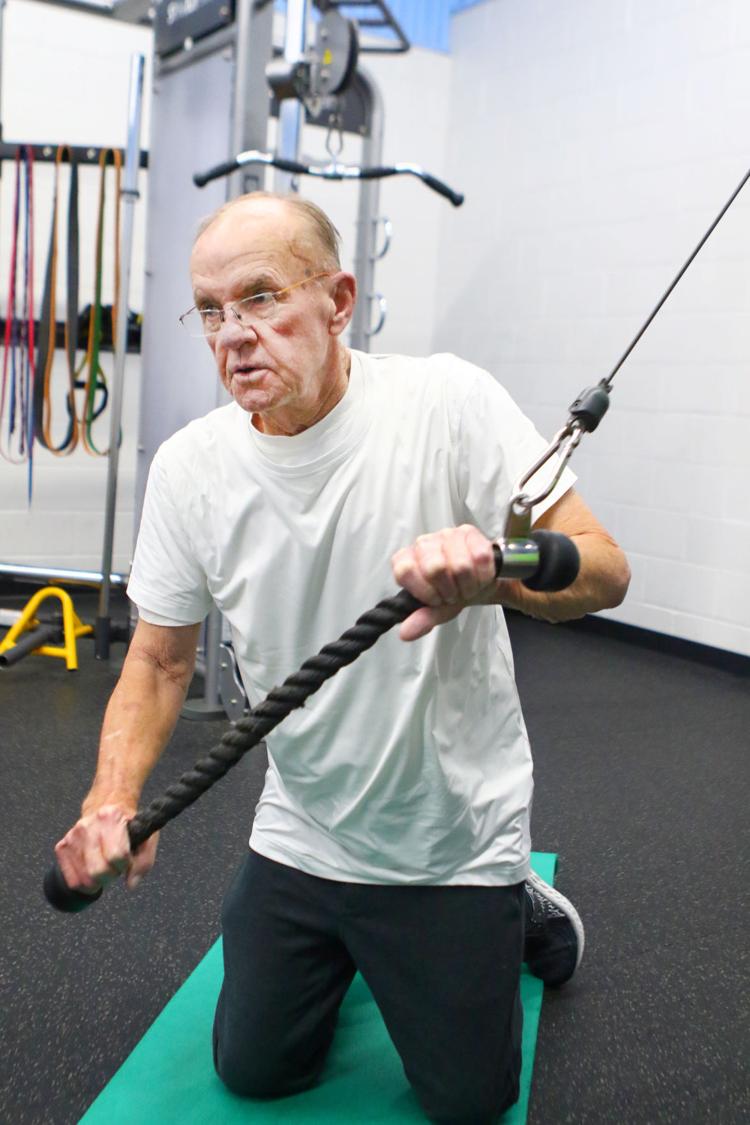 Be the first to know
Get local news delivered to your inbox!