At their Feb. 28 meeting, the Mitchell County Board of Supervisors considered an ordinance authorizing Mitchell County Conservation Board to engage in offering the sale of wetland mitigation bank credits to public and private entities.
Discussion was continued from the Feb. 21 meeting about Mitchell County's wetland mitigation bank and the selling of credits, which is designed to bring an influx of funds to Mitchell County. The wetland mitigation bank land will be maintained, monitored and restored back to its natural state and managed thereafter.
In exchange for being a good steward of the land, Mitchell County will be awarded mitigation credits by the U.S. Army Corps of Engineers, which it can then sell.
"We were recommended by our engineer to go ahead and pass this ordinance so we're in compliance with Chapter 23A (of the Code of Iowa), which allows government entities to compete against private entities for the sale of wetland mitigation credits," said Mike Miner, Executive Director for the Mitchell County Conservation Board.
"All the wetland and riverbank mitigation banks are doing this, so we're not going to be the first one. We're doing it at the same time everyone else is doing theirs too."
Supervisor Mark Hendrickson said he originally believed the profit from selling mitigation credits would go to Mitchell County's general fund, not directly to the Conservation Board.
Miner replied that he was not Director of the Conservation Board when the wetland mitigation bank was approved, but he was, in part, following the direction of previous Director Adam Shirley. He emphasized that Conservation is the department maintaining the wetland mitigation bank.
"If we're not going to receive funds after this is done, why should we continue to do the monitoring and the work?" Miner said. "It's still being utilized for county funds. It's not like it's going to a private source. Conservation's still a public entity providing services to the county."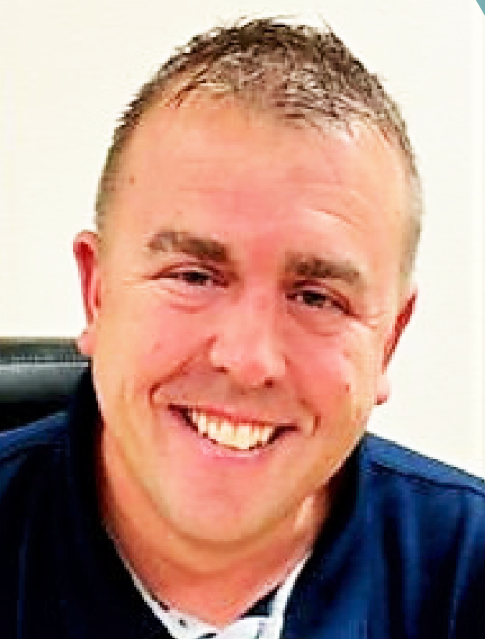 Miner indicated he was also following the Conservation Board's understanding of the situation, which is that they would be receiving the funds.
"That's not how we sold it as," Hendrickson said.
"There was a lot of people that didn't want it to happen," said Supervisor Mike Mayer. "They thought the county was going to benefit off of it."
"If the funds aren't going to Conservation, the Conservation Board members have said, 'We just won't do the monitoring – we'll turn it over to the county,'" Miner explained. "If the Supervisors want it, you guys can do the monitoring for the next 20 years."
Supervisor Jim Wherry said that Conservation is part of Mitchell County:
"Comments are that it needs to go back to the people – Conservation is part of the people. It's not this separate entity that exists all by itself…. That's a misleading statement that it's not going back to the people. Why would they continue to do the work if they're not going to be able to benefit their department? It serves no purpose for them to do that."
Supervisor Todd Frein said that, like Hendrickson, he was under the impression the sale of wetland mitigation credits might go to the general fund, but he also noted they discussed helping with Conservation projects using that money.
"I think if you split it, you'd keep everyone happy," Mayer said.
Mayer reminded Miner that Conservation workers are paid by the county.
"We're willing to work with you guys," Miner said. He added that the Conservation Board could pass a resolution saying it is off the project and then turn it over to the Board of Supervisors. "We'll take on all of the responsibility and the loan process.
"If we don't sell credits, then it turns around and the Conservation Board has to get the credits out of their reserve account versus out of the general fund. So they're wanting to take the responsibility that way, so it's not on the taxpayers of Mitchell County, it's on the Conservation Board trust."
Miner reported that the Conservation Board is paying all engineering fees.
At a meeting the previous year, the Board of Supervisors had approved a motion for Conservation to attempt to sell wetland mitigation bank credits to pay for the first year, but if that did not happen immediately, to take the necessary funds for the first payment from the local option sales tax. Conservation pursued the loan with St. Ansgar State Bank and accepted the low bid of $412,000.
"Nobody knows what will be available after the loan is paid off," Miner said. "It may be $50,000, it may be $200 or $300. We don't know until once the loan's paid off, which is going to be several years anyway. It's not like there's any funds coming available the next two or three years… the loan has to be paid off first.
"If we sell no credits, then everything has to come out of the Conservation Board' trust. It's not on the taxpayers."
Mayer asked whether the ordinance could be amended once it is set. Mitchell County Attorney Aaron Murphy said that after a certain point it cannot be changed.
"After (newspaper) publication, yeah, you're kind of stuck with it," Murphy said. "I'm not the policy guy. From a legal perspective, all you'd be voting for now is whether to consider it, whether to publish notice and set the meeting. That can be done, and then you have a few days to tweak it if you want to."
"I'd like to see it split between the two," Mayer reiterated concerning Conservation and the general fund. "There are supposed to be like $500,000 or something surplus. I had a lot of taxpayers get a hold of me. They weren't in favor of the project, and I told them the money the county's going to make. I had people knocking on my door – the landowners around it that didn't want it."
Mayer said that some of the farmers were not happy because the wetland mitigation bank area used to be farmland, and that they are worried about their tiles.
"Once you do this, it can never be farmland again," Mayer said.
"It's never going to be farmland already whether this ordinance passes or not," Miner replied, adding that he had been working with farmers in the area regarding their tiles.
According to Miner, he had spoken with area farmers, and since he has become involved with the project, he has not heard overwhelming complaints. He understands there was some concern at the beginning of the project.
"I've had sit-down meetings with the local farmers, and they understand what's going on," Miner said. "They're okay with everything, with what we're moving forward with on getting the project completed…. I've been in contact after almost every board meeting we've had."
"It sounds like things have improved since we started," Wherry said.
The Board of Supervisors unanimously approved the ordinance.
• In other business, Mitchell County Engineer Rich Brumm reported incidences of flooding as snow began to melt from the previous week's winter storm. Rainfall made the situation worse.
"We're aware of all the sloppy roads we have from all the rain," Brumm said. "We're trying to maintain them the best we can. When it's warm out and it's rainy, we don't try to put motor graders out too much because we make them worse. We're fully aware of the situation we have."
• Murphy discussed a new round of opioid settlements, a discussion began at the previous Board of Supervisors meeting.
"It's similar to the opioid settlement that was done before," Murphy said.
The Board of Supervisors approved for Murphy to take care of the legal aspect of the opioid settlement for the benefit of Mitchell County.
Jason W. Selby is the community editor for the Mitchell Country Press News. He can be reached at 515-971-6217, or by email at jason.selby@globegazette.com.