"Take five deep breaths and blow out all the cares and concerns. Feel your body melt into the table. It's time to let go of all the burdens. All of the stuff that is preventing you from feeling the best you could feel. And relaaaxxx…"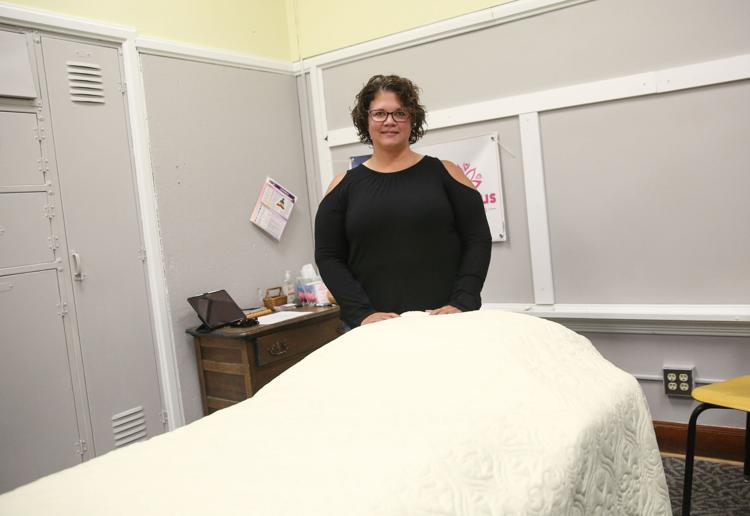 This is what a client might hear just before drifting into a state of deep calm during a mind-clearing session with Kim Gibbs, a Certified Healing Touch Practitioner and owner of Pink Lotus Natural Health in St. Ansgar.
Gibbs opened her practice in 2018, hoping to introduce others to the therapeutic technique that helped her so much. Healing Touch is an energy-work therapy in which delicate hand motions, calming affirmations, and gentle placement of hands are used as the practitioner tunes into the client's energy. 
Gibbs found energy healing while working through a rough time with her family. Her teenage son had fallen victim to drug and alcohol addiction, and a recovery program was the only answer. The experience took its toll, and Gibbs found herself sliding into a deep depression.
Looking for a way to cope, Gibbs, who's also been a coder and medical assistant at MercyOne North Iowa for 18-plus years, decided to explore alternative therapy. "I was just a wreck, an absolute wreck," Gibbs said. "Anxiety, depression - I just had no clue (what to do.) I heard about Healing Touch and started going."
The results got her attention.
"I was just amazed at how good I felt, I could finally process some of this stuff," said Gibbs. "It was really interesting, and it's like 'ok, I have to see how this works.'"
Gibbs started taking a couple of classes, but once she dove into it, she realized she wanted to learn it all. After two years of study, she became board certified in Healing Touch and opened her doors to a curious public.
"People [want] to come and see what it's all about," Gibbs said. "Some people think they don't need any (energy work) help, but then decide, 'Oh my gosh, I need to come monthly because I can't do without this."
Energy work, while often the target of skepticism, has actually been integrated into Western medicine practices and embraced as a complementary treatment used in nursing for at least two decades.
Several published papers in the National Library of Medicine outline useful applications of Healing Touch in acute care settings, and with Gibbs' extensive medical background, that aspect was particularly appealing.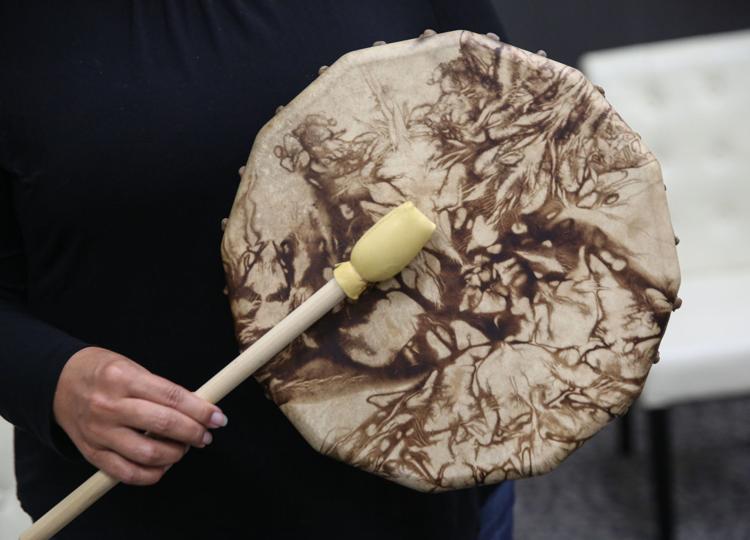 Nevertheless, many people still tend to view alternative therapies as being a little...kooky.
"I have one guy who totally thinks it's hippy-dippy bull****," Gibbs laughed. "I said (to him,) 'You know, we're not even gonna talk about anything .. I already know you're gonna think this is crazy. So I can explain it all I want, but you really need to feel it.'"
The man, she said, had been experiencing physical distress as a symptom of emotional heartache, and during the treatment he asked "what the hell [she was] doing," because his discomfort had evaporated.
She said he quickly became a regular client. "He was just blown away and he just can't get enough, now."
As self-care regimens continue to move into people's lines of vision, holistic and alternative therapies may well be on the brink of going mainstream. In recent years, nearly a dozen practitioners have set up shop across North Iowa.
Gibbs, herself, maintains a dual presence in Mitchell County, seeing clients at her home in Osage, and operating Pink Lotus' St. Ansgar location in a shared workspace at South Square with two others: Molly Jensen, who also practices Healing Touch and is a Master Iridologist, and Anne Kaspar of Mindfulness BodyWork, who is a licensed massage therapist, focusing on fascial counterstrain, and teaches mindfulness meditation.
The trio works as separate entities under the umbrella name Elementary Natural Health Center, and collaborate to host learning-opportunity events, often bringing in masters in other areas of practice and techniques.
One such opportunity is a drum-making class in October in which clients will make a drum and learn the benefits of its use in energy work. Drums are often used in energy clearing and centering exercises, as the vibration from the sound waves can typically be physically felt.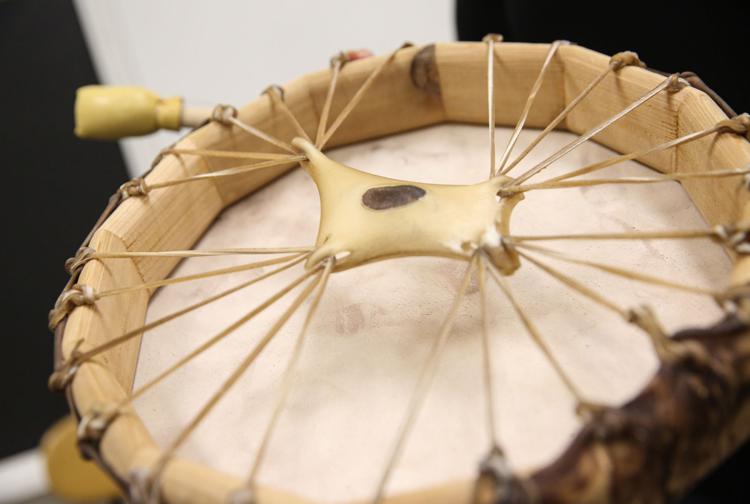 Gibbs regards her alternative-therapy offerings as being synergistic to the conventional medicine practiced in her principal occupation. "Not just one thing usually helps (clients) - it's usually a combination," Gibbs said.
While many of Gibbs' clients tell her they are just looking for a way to relax and recharge. Some, she said, say they are feeling depressed or hopeless, much like Gibbs' own experience.
Ultimately, Gibbs wants help people in whatever way they need. "You work within your toolbox, but then you also reach out and refer them to the [other providers] who can help them continue their treatment."
What a Globe Gazette News+ membership can do for you:
A deeper examination of local issues than you'll find anywhere else.
Two products in one – not everything that's in the print edition of the Globe Gazette is on our website, and not everything on our website is in the print edition.
Access to newspapers.com archives dating back two years.
The ability to carry your local news with you and receive alerts instantly as news unfolds.
Advertising that frequently gets you deals you won't find anywhere else.
Be the first to know
Get local news delivered to your inbox!