All of Kanawha will be under a boil water advisory starting Wednesday, Aug. 26 at 1 p.m.
While under the advisory, residents should bring water used for drinking, making ice, brushing teeth or preparing food to a boil for one minute as a precaution.
Tap water can be used for bathing or similar purposes.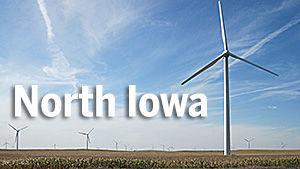 Work on the water main will start tomorrow at 1 p.m., and water will be shut off for the first two hours, Kanawha Water Superintendent David Spangler said.
Currently, the city is working on a street lighting project, and they had to remove a fire hydrant, Spangler said.
"The valve on the fire hydrant failed, so we have to drain the system in that area in order to repair it," he said.
According to Department of Natural Resources regulations, Spangler said he has to issue the boil water advisory and get the water tested for any bacteria before he can deem the water safe.
"I've been here 26 years, and this is the first time I've ever had to put out a boil water advisory," Spangler said.
Depending on how the tests results turn out, Spangler said the advisory should most likely be lifted by Friday morning.
The advisory made school a bit more complicated for the West Hancock Middle School, which was only in its third day of classes when the advisory took effect.
Middle school Principal Ruth Verbrugge sent a brief message to all the parents, explaining the situation and the school's response.
The school will have a supply of water for emergency purposes, and bottled water will be available to students during the school day and activity practices.
Verbrugge said she encourages students to continue to bring their water bottle from home, as well.
"Our food service director will be adjusting menus to best fit this situation," Verbrugge said. "I am also in directo contact with the public works director, and he will advise me of any developments."