The Broadway revival of Meredith Willson's musical "The Music Man" in 2020 will likely mean good things for Mason City tourism.
At least that's the hope of the Mason City Chamber of Commerce and Visit Mason City, which are individually and collectively planning to use the opportunity to market what makes the River City a great place to live, work and play.
"It's still one of the most performed stage musicals, and people still really love it today," said Lindsey James, Visit Mason City executive director. "It's great it's going back on Broadway because it puts Mason City front and center on that stage again."
"The Music Man," a five-time Tony Award-winning musical comedy with the script, lyrics and music by Willson, is about a roguish traveling salesman who arrives in River City, Iowa, and convinces the locals to start a marching band by purchasing uniforms and instruments from him with the intention of leaving when he gets the money, but when he develops feelings for one of the locals, his decision to leave town is more difficult.
The musical, which premiered on Broadway in 1957 and ran for 1,376 performances, paid tribute to Willson's hometown. The fictitious "River City" was based on people and places in Mason City.
"The Music Man" and Willson are preserved in Mason City at the Meredith Willson Museum, Meredith Willson's Boyhood Home and the 1912 replica streetscape.
Earlier this year, Hugh Jackman was cast as Harold Hill in the third Broadway revival of "The Music Man," which is set to open in September 2020. Its last production was in 2000.
The announcement prompted the Mason City Chamber, Visit Mason City and the Mason City Foundation to launch a lighthearted informal social media campaign tapping the Australian actor known for his roles in "Wolverine" and "The Greatest Showman" as the 2020 North Iowa Band Festival grand marshal.
"What better way to represent our community than to have him here?" said Kativa Weitzel, Mason City Chamber program director and North Iowa Band Festival coordinator, in March.
On March 15, the North Iowa Band Festival posted on its Facebook page an edited 1958 festival photo with Jackman in his "The Greatest Showman" attire saying, "We can already picture it ... Hugh Jackman as our 2020 North Iowa Band Festival Grand Marshal, just like Meredith Willson!
"Hugh, have your people call our people."
The post was the first of three including hashtags like #wewanthugh, #hughjackmanforgrandmarshal2020, #wereserious and #therealrivercity.
However, Jackman's publicist Michele Schweitzer told the Globe Gazette in an email that he won't be able to attend the North Iowa Band Festival over Memorial Day weekend in 2020 because he'll be on Broadway.
"I was contacted a few (days) ago by someone (in) in the mayor's office," she said in an email. "Unfortunately, Hugh won't be able to attend due to schedule restrictions. Wishing you all the best."
When asked if Jackman considers visiting Mason City to learn more about the city made famous by the musical, Schweitzer said he's focusing on his world tour that begins in May, which includes shows in the United Kingdom, Germany, France, Ireland and the United States.
The Hugh Jackman social media campaign is just one of several in the works ahead of the musical's fall premiere, Weitzel and James said.
"We've got some ideas stirring," Weitzel said, adding the Chamber will start more marketing after the 2019 North Iowa Band Festival, a five-day festival in downtown Mason City over Memorial Day weekend.
James said Visit Mason City is considering ways it can market Mason City ahead of the musical's revival.
In the past, it's used social media during the Grammy Awards and the Tony Awards to share the stories of Mason City with audiences outside of the city in hopes of attracting new people to visit or stay.
Both Chamber and Visit Mason City efforts will ramp up as the revival nears, they said.
"We hear it all the time from people who are here or interested in coming here," James said. "'The Music Man' is still very, very relevant. It's a slice of Americana and it's very significant to a lot of people."
Weitzel anticipates the economic impact of "The Music Man" on Broadway will likely reveal itself after its run begins because of the influence Willson and his classic musical have had on musicians, playwrights and producers from around the world.
During fiscal year 2017-2018, visitors spent nearly $101 million in Mason City, which is about half of what was spent in Cerro Gordo County that year, according to Visit Mason City's most recent annual report.
About $49 million was spent on transportation, $22 million on food service, $10 million on entertainment and recreation, $12 million on lodging and $7 million on retail.
Visit Mason City estimates 46,468 visitors attended sporting events, 14,289 for meetings/conventions and 975 for tour groups in 2017.
Band Fest 1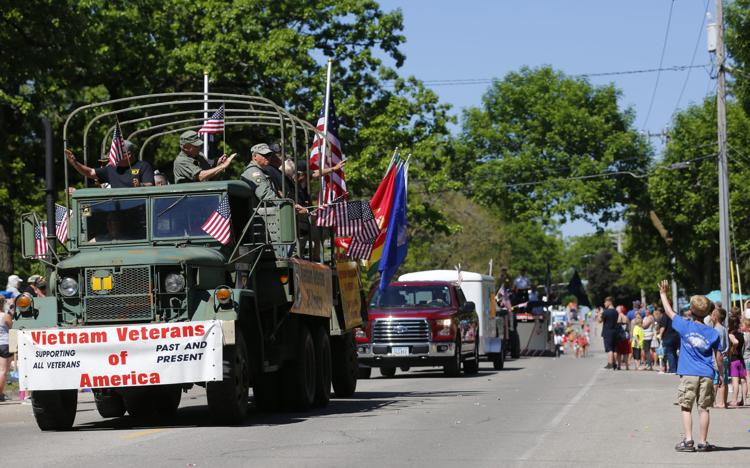 Band Fest 2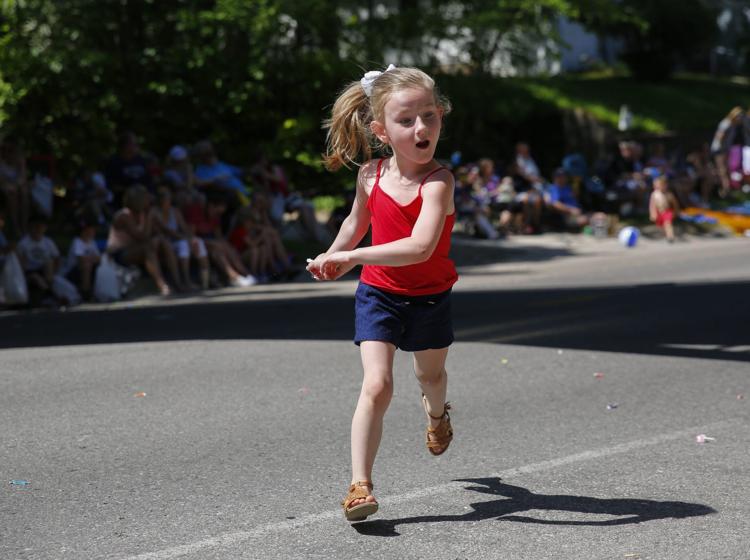 Band Fest 3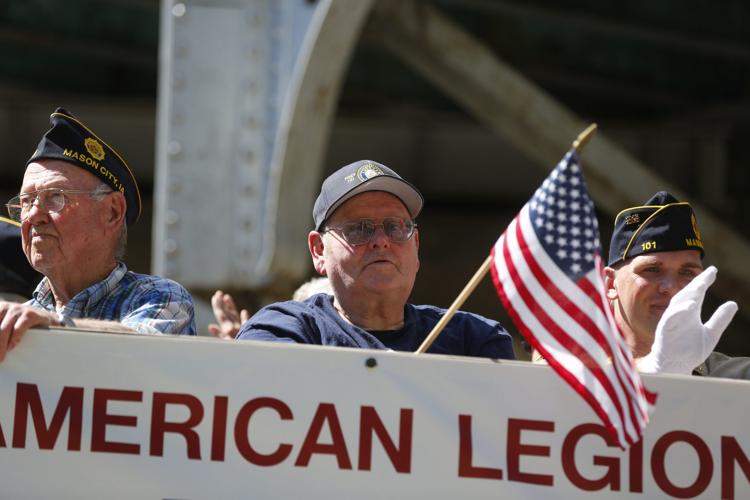 Band Fest 4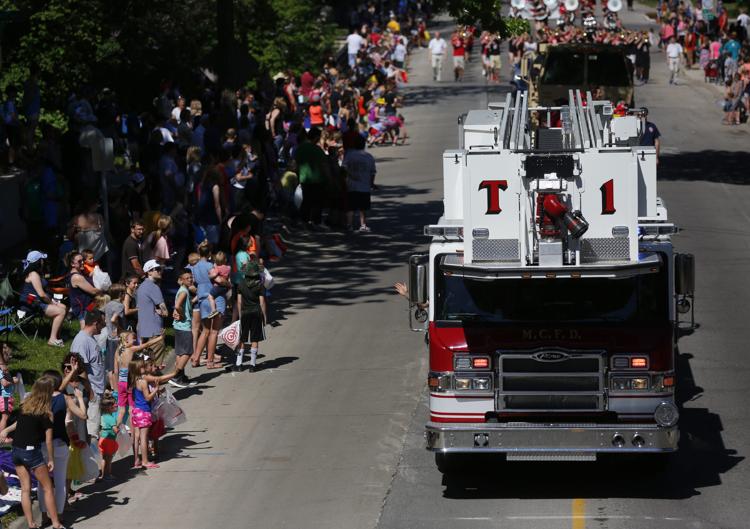 Band Fest 5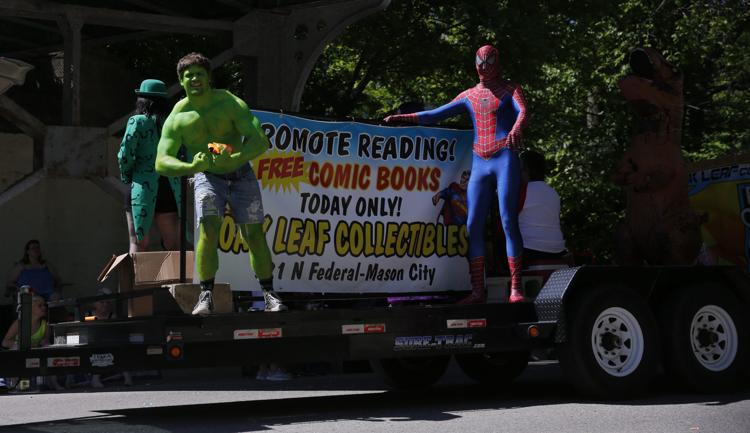 Band Fest 6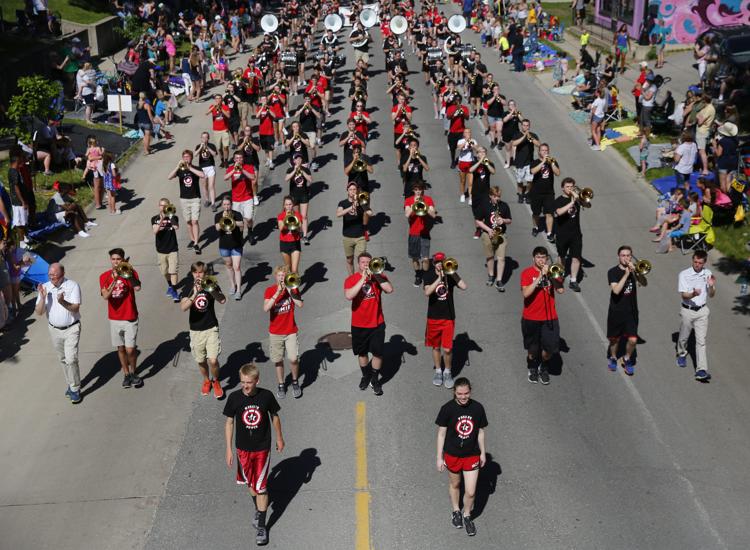 Band Fest 7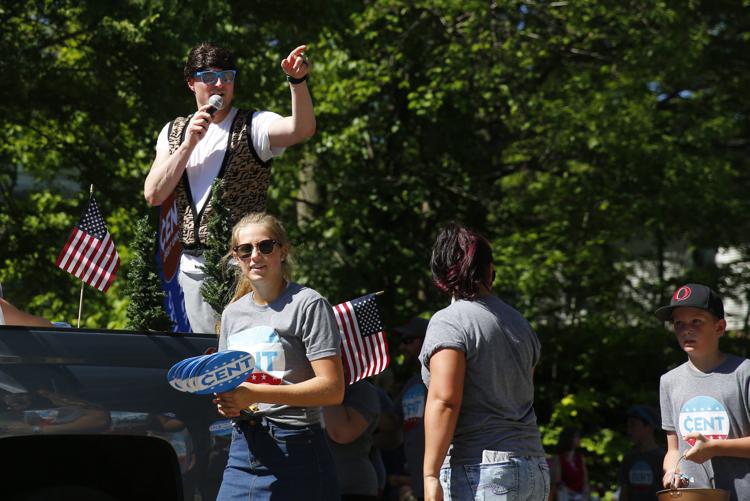 Band Fest 8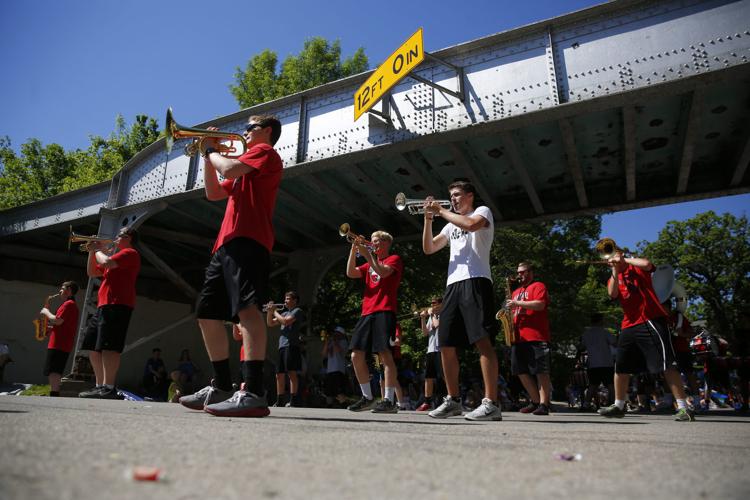 Band Fest 9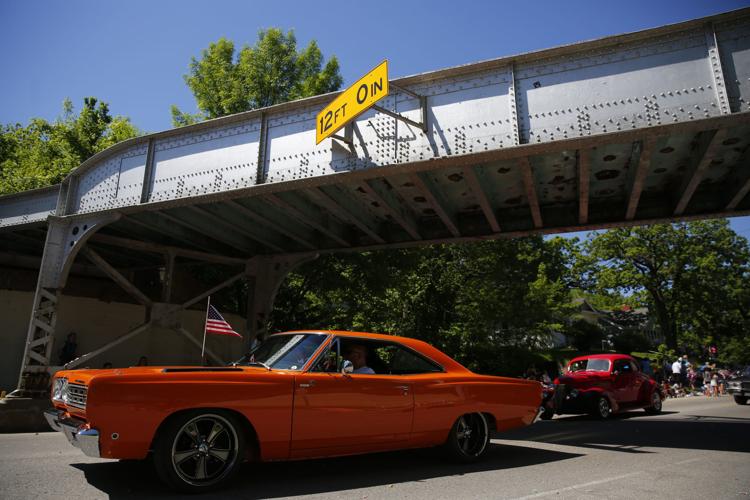 Band Fest 10
Band Fest 11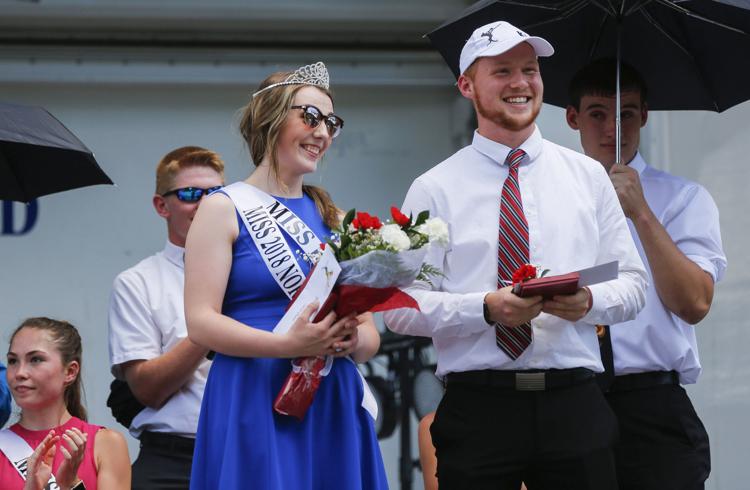 Band Fest 11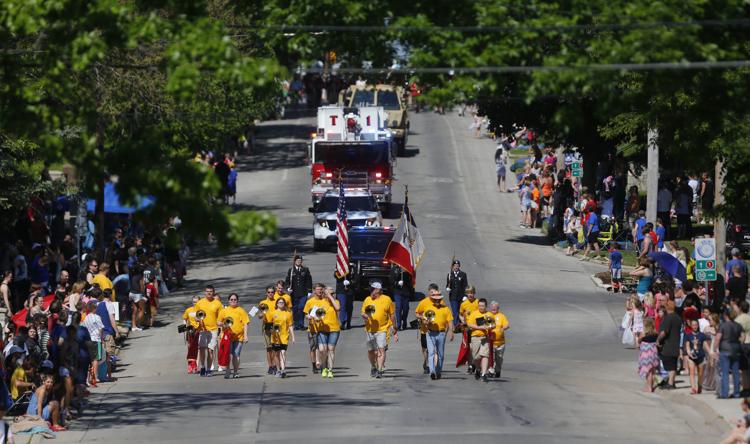 Band Fest 12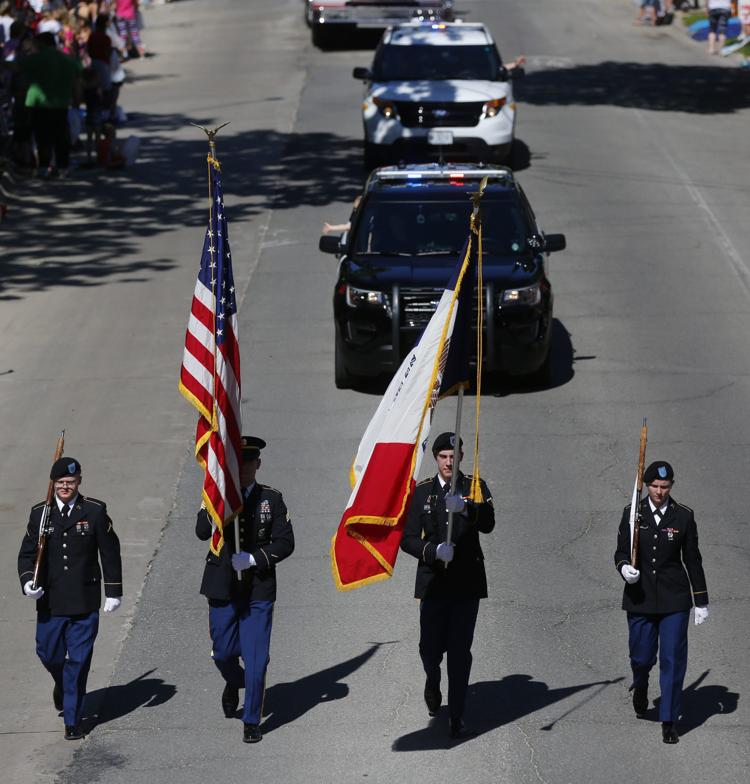 Band Fest 13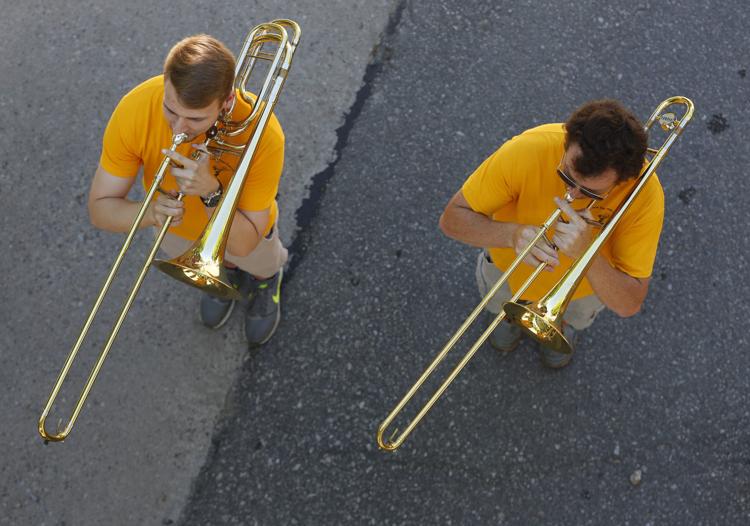 Band Fest 15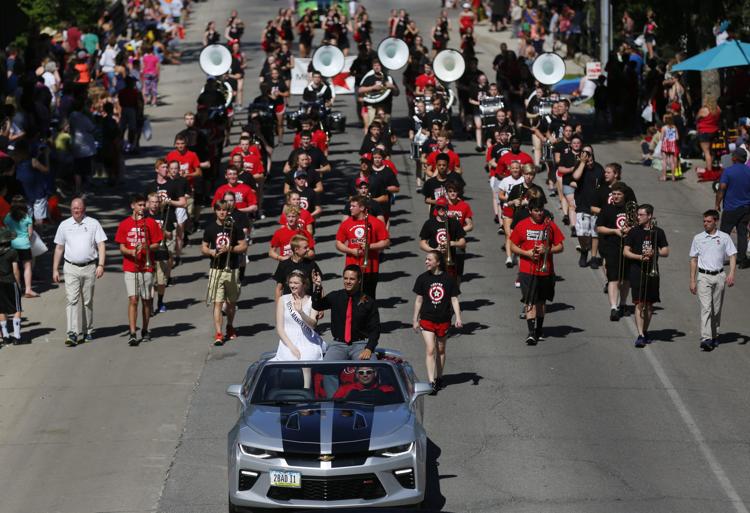 Band Fest 17
Band Fest 18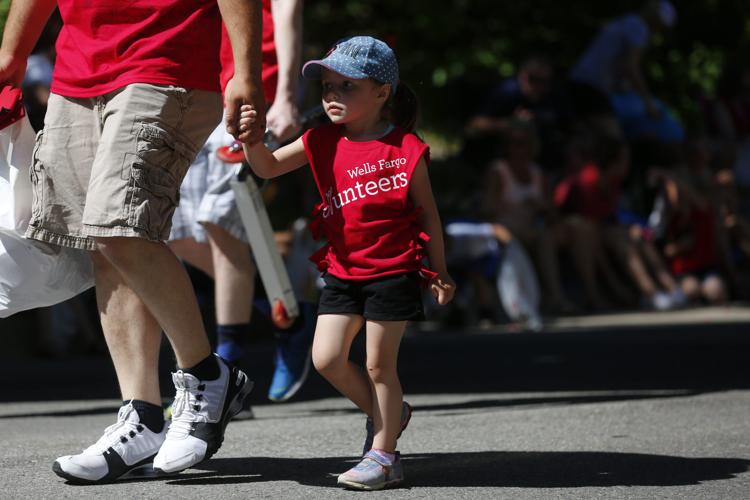 Band Fest 19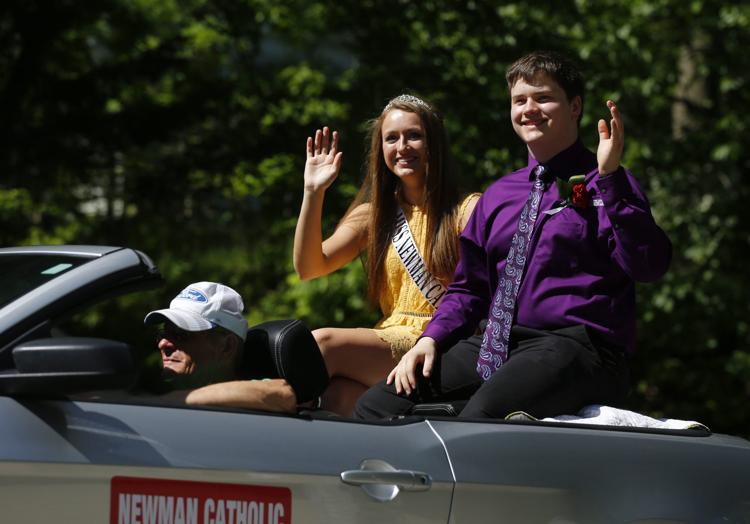 Band Fest 20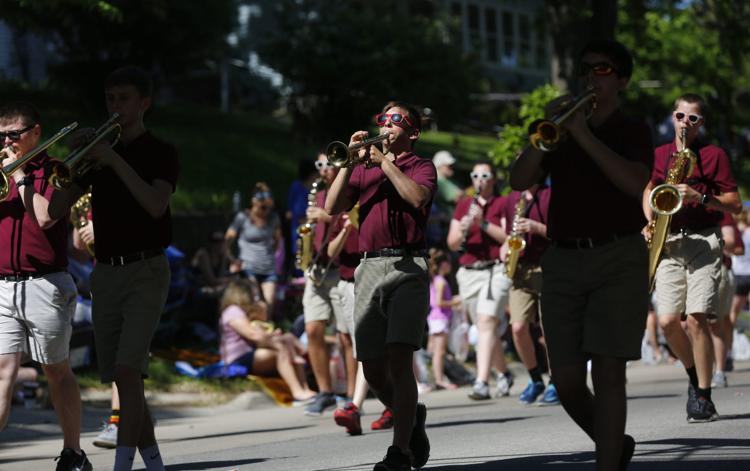 Band Fest 21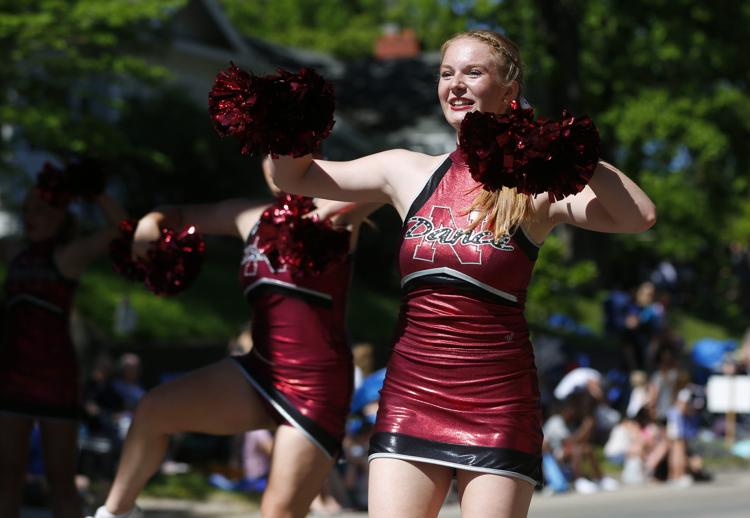 Band Fest 22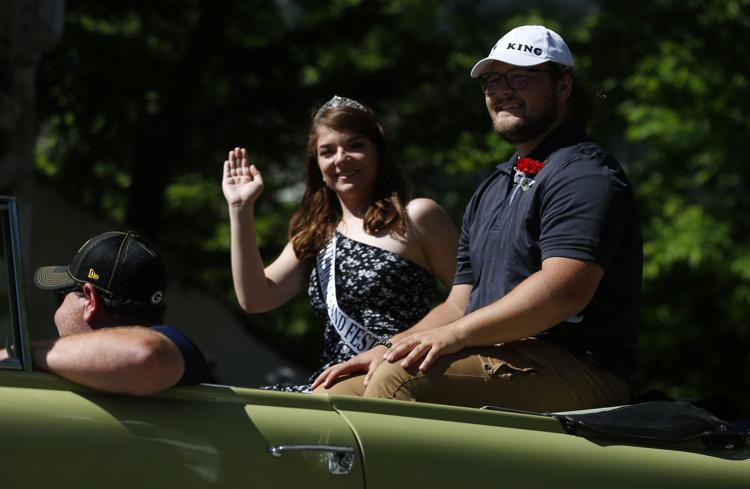 Band Fest 23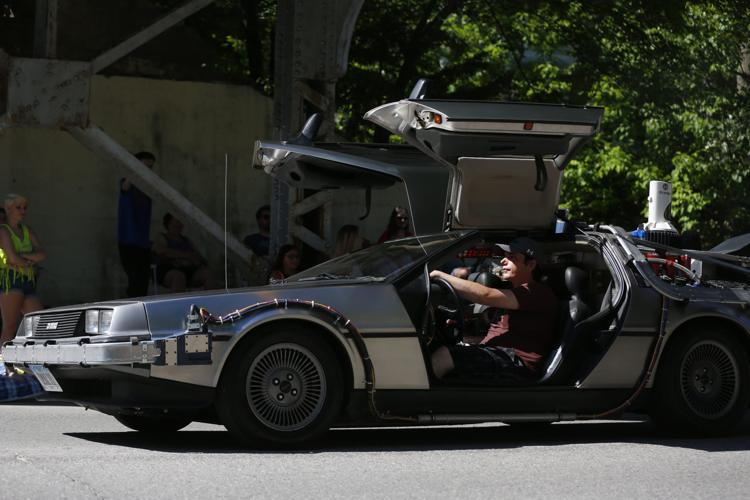 Band Fest 25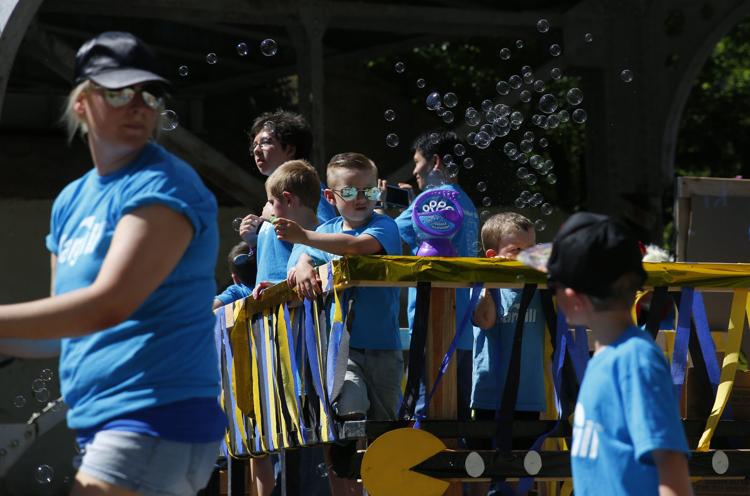 Band Fest 27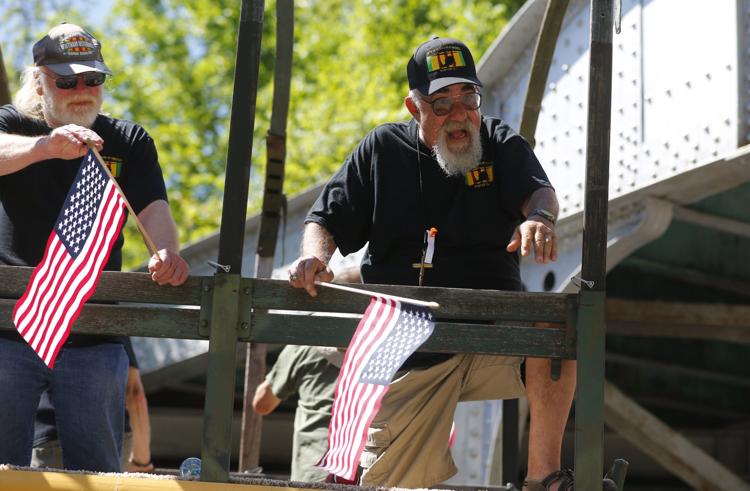 Band Fest 29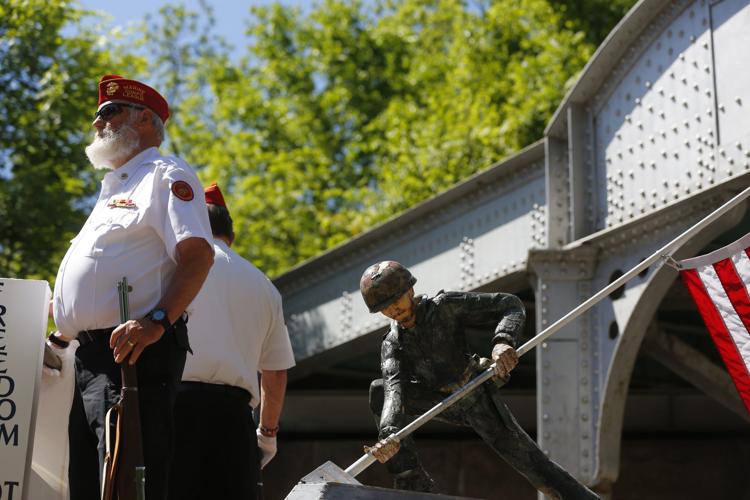 Band Fest 32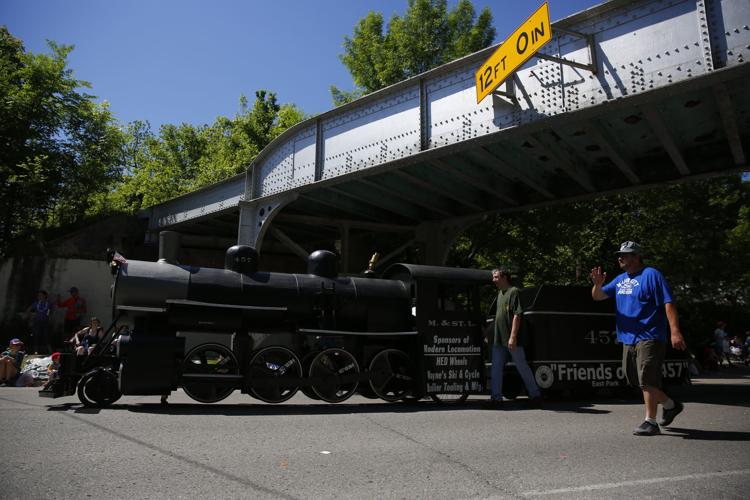 Band Fest 33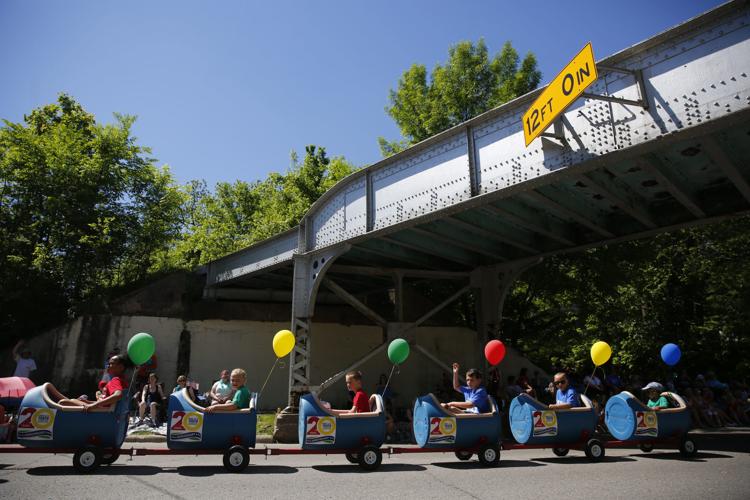 Band Fest 36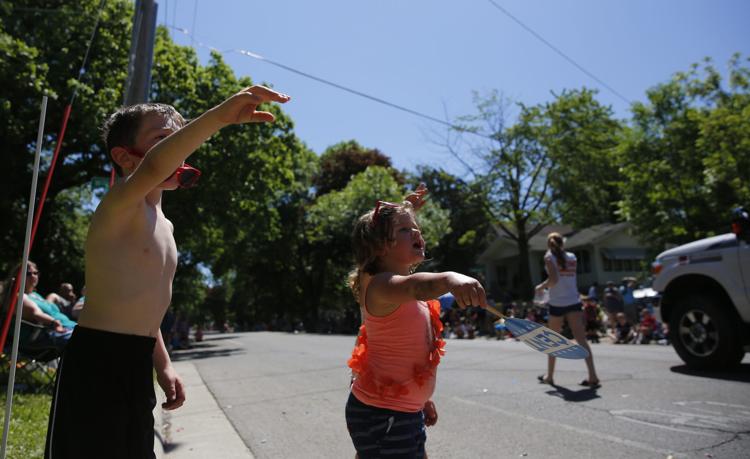 Band Fest 37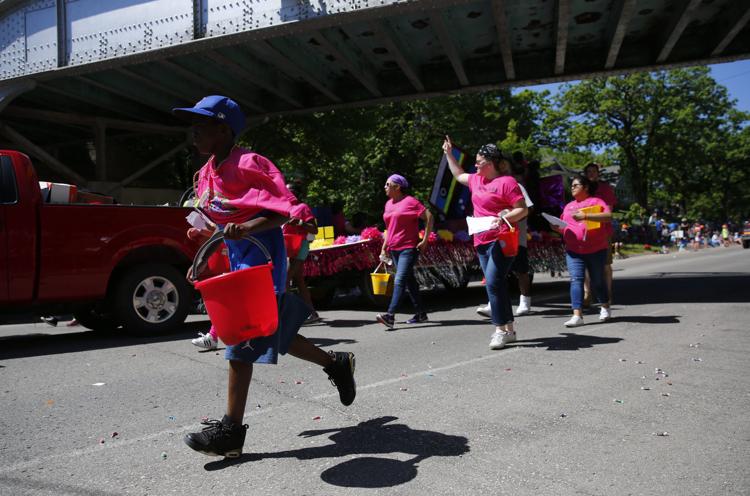 Band Fest 38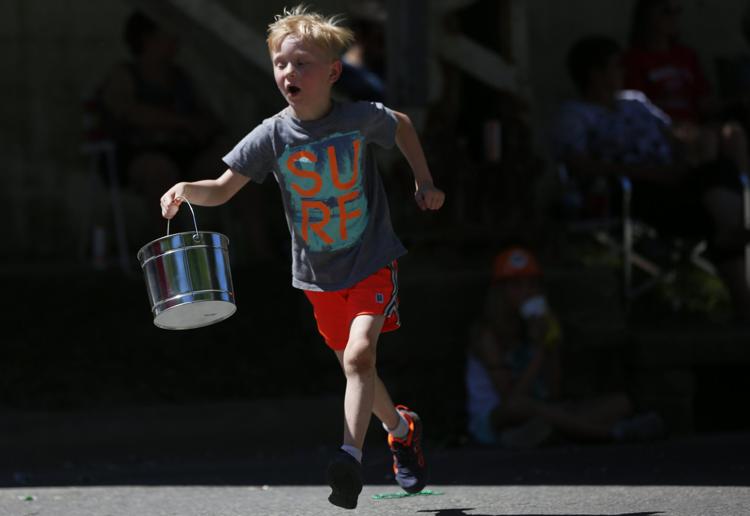 Band Fest 39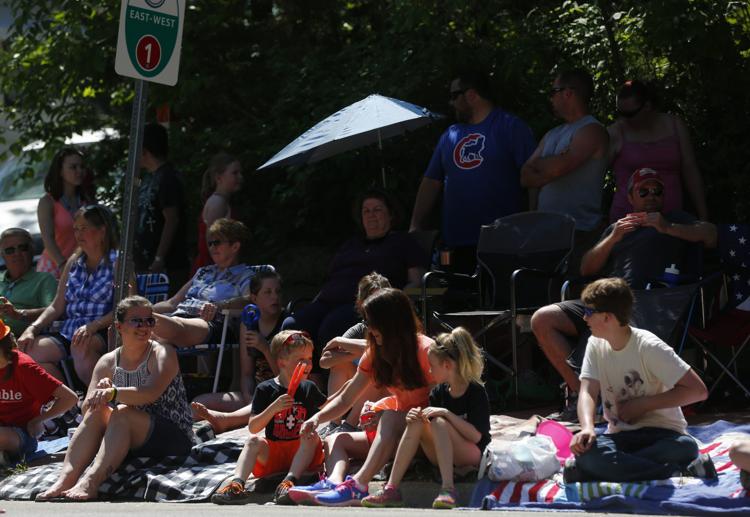 Band Fest 40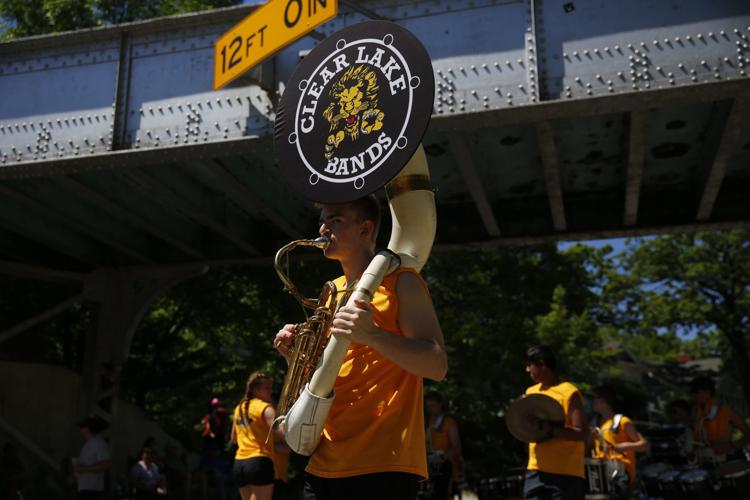 Band Fest 41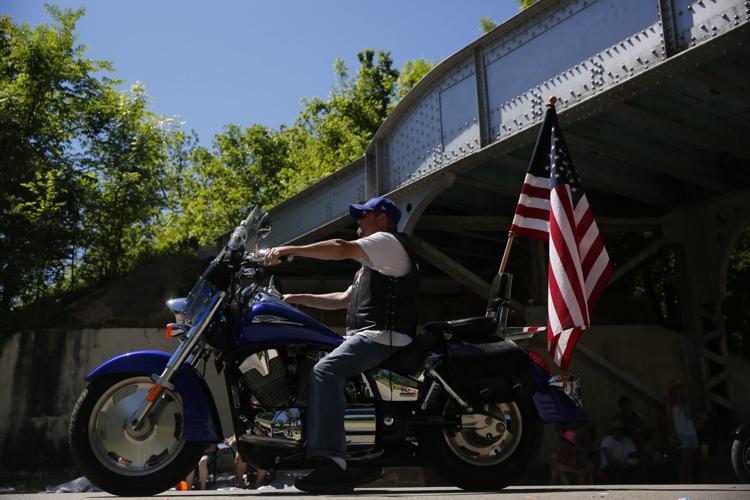 Band Fest 42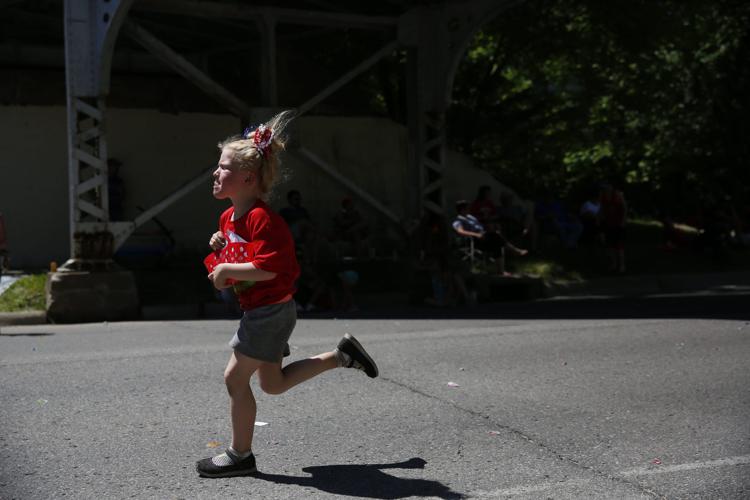 Band Fest 44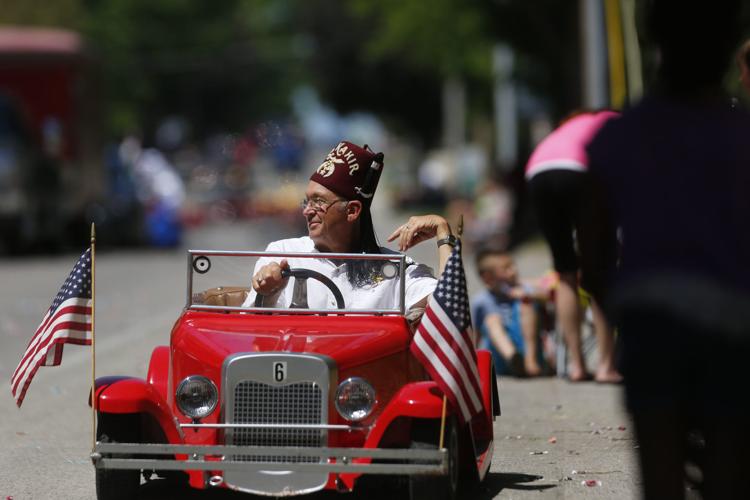 Band Fest 45