Spencer Lee got caught in the best way imaginable Wednesday night.
Voting began Monday for the Dan Hodge Trophy and Iowa's Spencer Lee is among a collection of eight finalists for college wrestling's top indiv…
After making a huge impact on the hardwood for the Waldorf women's basketball team in her first season with the Warriors, junior transfer Tina…
For the third straight week, the NIACC women's basketball team is ranked No. 1 in the NJCAA Division II poll.
Photos from the Iowa Wrestling Coaches Officials Association Girls State meet at Waverly-Shell Rock High School on Friday.
NEW ORLEANS, La. – Kenny Anderson perseverance to reach his full potential is a better story than any athletic success he ever achieved.
Photos from the Iowa High School state wrestling championships in Des Moines. Check back here for updates as 38 North Iowa athletes compete.
The Iowa High School Wrestling Tournament kicks off Thursday, and 37 area wrestlers on 12 local teams will grapple for the state title at Well…
Photos from Clear Lake's wrestling triangular against Algona and Webster City Thursday in Clear Lake. 
MASON CITY | Cullan and Colby Schriever turned dreams into reality Thursday, when each announced their commitment to Iowa's wrestling program.…
Mason City High School wrestlers Cullan and Colby Schriever announced Thursday they have each committed to wrestling for the University of Iow…
Mason City sophomore Cullan Schriever claimed his second consecutive Class 3A 106-pound weight title on Saturday during the 93rd Annual State …
The Lake Mills Bulldogs heads to the Class 1A state dual meet next week with a win Tuesday at the Class 1A Regional dual meet in Lake Mills. 
The Mason City Mohawks were defeated 46-30 by the Fort Dodge Dodgers Thursday in Mason City. 
Photos from the Clear Lake wrestling duel meet Thursday in Clear Lake. 
Photos from the Hampton-Dumont wrestling triangular meet featuring Algona and Clear Lake. 
Photos from the Newman Catholic wrestling quad meet with Osage, Saint Ansgar and West Hancock Thursday in Mason City. 
38th Annual North/South All-Star Wrestling Meet in Charles City
Six North Iowa wrestlers competed Saturday evening at the Iowa State Wrestling Championships at Wells Fargo Arena in Des Moines.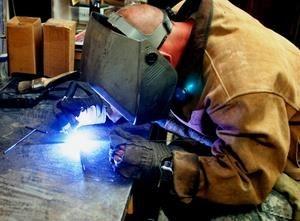 J & J Machining, Welding & Fabricating