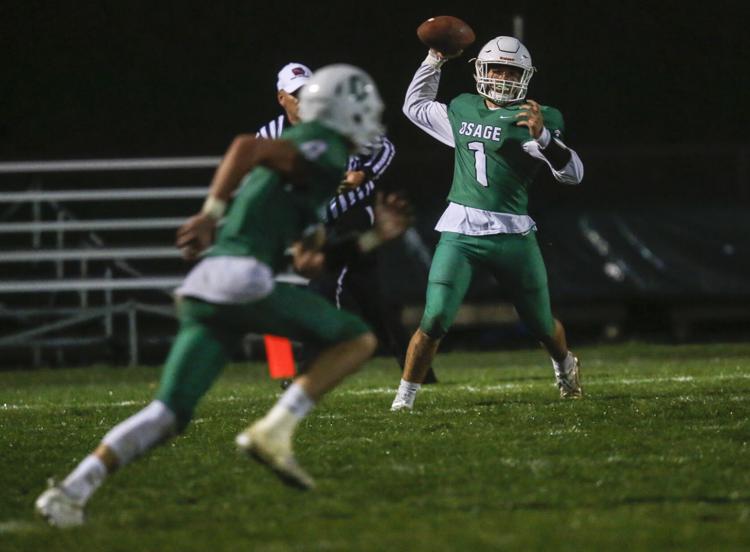 Friday night was a tough one for Osage football, but head coach Torian Wolf is still optimistic about this year's Green Devils. 
On a rainy, sloppy night at Osage High School, the Green Devils fell to Columbus Catholic, 34-6. The Green Devils defense gave up 367 yards of total offense to the Sailors, while the Osage offense managed 91 yards. 
The Sailors scored three times on the ground, the longest a 67-yard touchdown run from senior Alex Feldman, with 1:48 remaining in the game. Columbus also scored through the air, as junior Carter Gallagher threw a five-yard touchdown pass with 12.6 seconds left in the first half.
In the fourth, the Sailors scored on special teams, as Feldman ran an Osage punt back for a touchdown. Feldman finished with 109 yards on seven carries, while junior Josh Heine finished at 121 yards on 15 carries. 
Even after the misery of a 28-point loss on a rainy night, Wolf saw some bright spots. Following the game, he said that he still believed he had the better team.
"When we showed what we could do, and we had the flashes of success and execution, you could clearly see that it wasn't them stopping us. It was ourselves stopping us," Osage head coach Torian Wolf said. "I think we played a good enough game defensively to win that game. We just didn't put things together offensively to be able to capitalize and put points on the board."
Wolf is in his first year as Osage's head coach, after spending the previous two seasons at Rockford. 
In his first season at Rockford in 2018, Wolf led the Warriors to the 8-man state title game, where they lost to New London, 55-14. In 2019, the Warriors finished 7-3 and lost to Turkey Valley in the first round of the state playoffs. 
When he was first hired at Osage back in April, Wolf expressed his excitement about making the transition back to 11-man football, saying that he had tailored his 11-man scheme to fit his old eight-man squad.
He admits that his new players have struggled at times in adapting to a new style of offense, but he has also tried to tailor his attack to the players he has. 
"I'm trying to adapt my coaching style to the players that we have, and I'm also asking them to do some things that fit into what I know," Wolf said. "We're just trying to make those things mesh. I don't think it's worked out just yet, but once it meshes, I think we'll be a really good fit, and we'll do some really good things once that happens."
Wolf runs a triple-option offense, an offense that usually has a mobile quarterback. With a pocket-passer like Collin Muller under center for the Green Devils, running the triple-option can be a challenge at times. 
"Collin Muller is a pocket-passing quarterback, and a super smart kid," Wolf said. "But he's not a triple-option quarterback, and is not really a run-threat quarterback, so I've tried to bend the offense to be more of a run-pass option type offense."
With any coaching change, there will be an adjustment period for both sides, but in this particular case, it seems that both coach and players have tried to adapt to each other's strengths. 
"It was like 50-50 adapting and getting better together, rather than a whole new scheme," senior Spencer Mooberry said. "We were pretty successful last year, and we're just trying to build off that and keep the ball rolling."
The game was the third in a series of challenging weeks for the Green Devils. In week one, the Green Devils lost to St. Ansgar, 35-12. In week two, the team cancelled its game against Clear Lake due to a positive COVID-19 test within the program. 
In week three, the Green Devils were hoping to jump-start their season with a competitive game, but ran into a buzz saw in the Sailors.
With 8:46 left in the first half, Sailors' quarterback Carter Gallagher ran the ball in from the 10-yard line for a score, giving the team a 14-0 lead. Gallagher then put his team up by three scores with a touchdown pass before the half. At halftime, the Sailors offense had out-gained the Green Devils, 217 yards to 39. 
"Their quarterback is a dynamic player," Wolf said. "It is hard to cover that zone read that they run. You've got to make sure that there is an outside linebacker there to account for the quarterback. There were a couple times where we got caught in the backfield, and he jumped inside. He made some good plays."
Muller threw four interceptions in the game, and anytime the Green Devils had hope on offense, the Sailors' defense put a quick stop to it. 
The Green Devils did get one moment of joy, when Cole Adams snagged the ball out of the air on a quarterback pitch, and returned it for a touchdown. The score made it 27-6, with just over two minutes left in the game.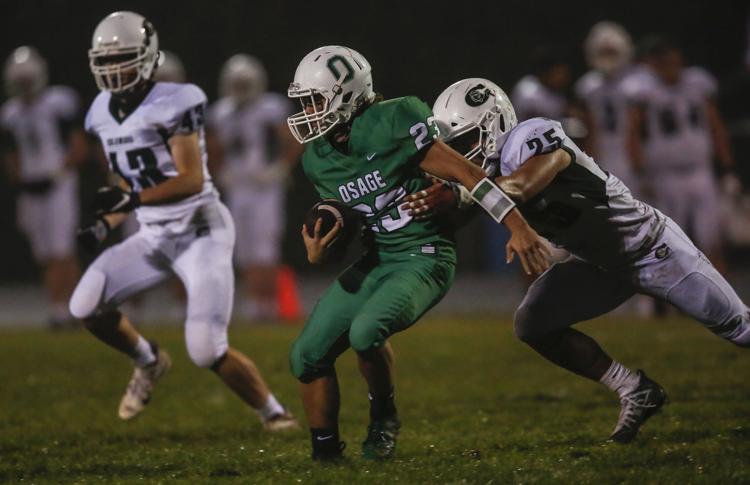 But on the first play of the next drive, Feldman scored his 67-yard touchdown to add another score to the board for the Sailors.
"I think we just need to come together as a team,"  Mooberry said. "That is the biggest step first. We've got to keep getting better as the week goes on. We lost, but we've got to bounce back, find our way in, get a groove going, and start winning some district games."
The loss dropped Osage to 0-2 on the season. The Green Devils will play next Friday against Sumner-Fredericksburg.
FBall Osage vs. Columbus Catholic 2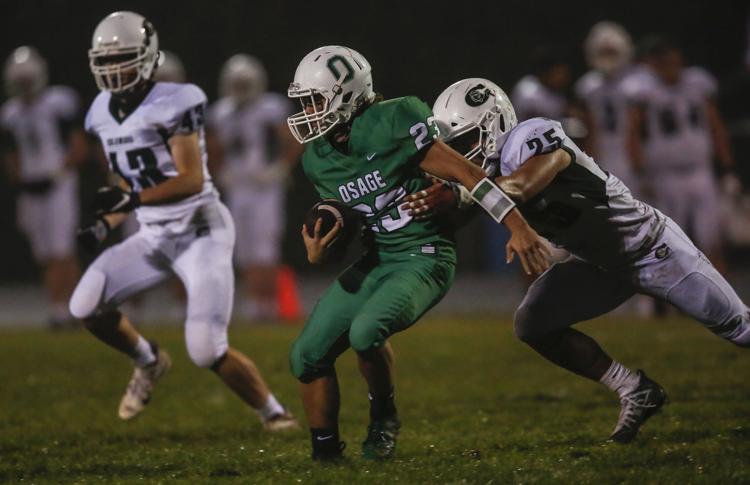 FBall Osage vs. Columbus Catholic 1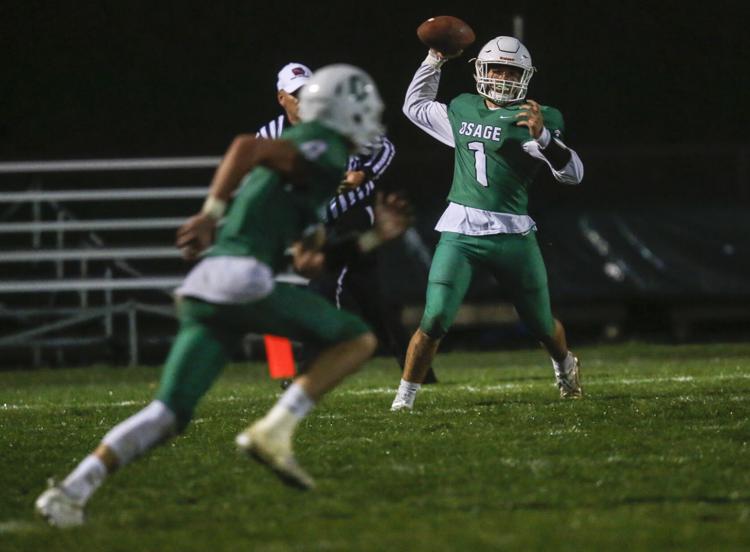 FBall Osage vs. Columbus Catholic 3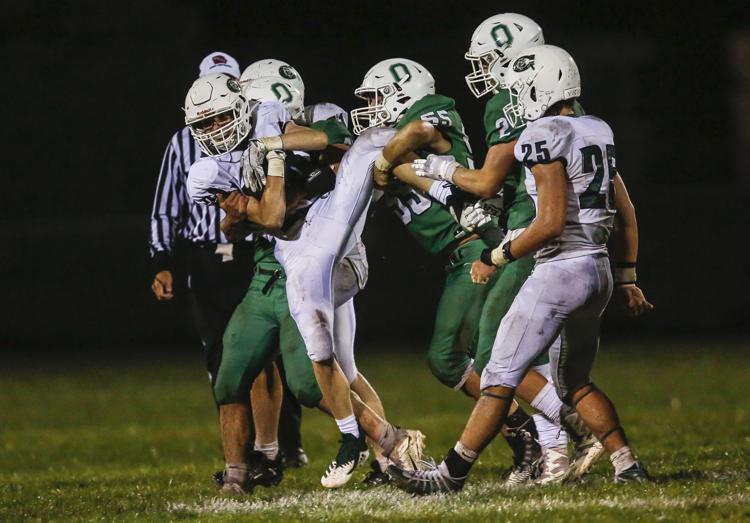 FBall Osage vs. Columbus Catholic 4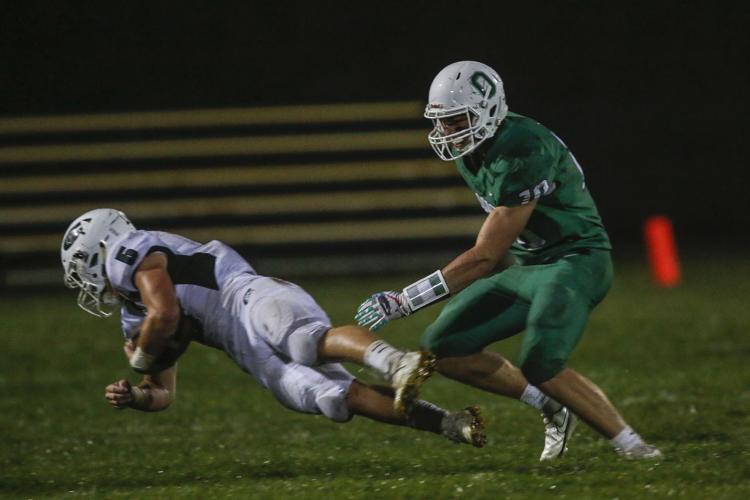 FBall Osage vs. Columbus Catholic 5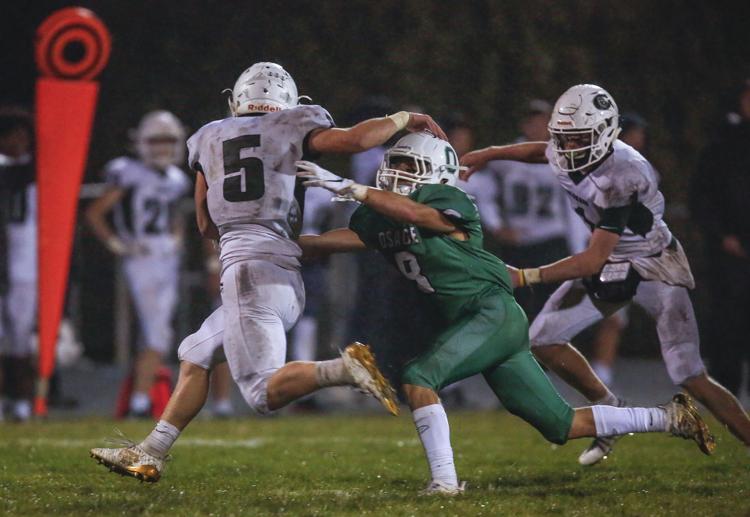 FBall Osage vs. Columbus Catholic 7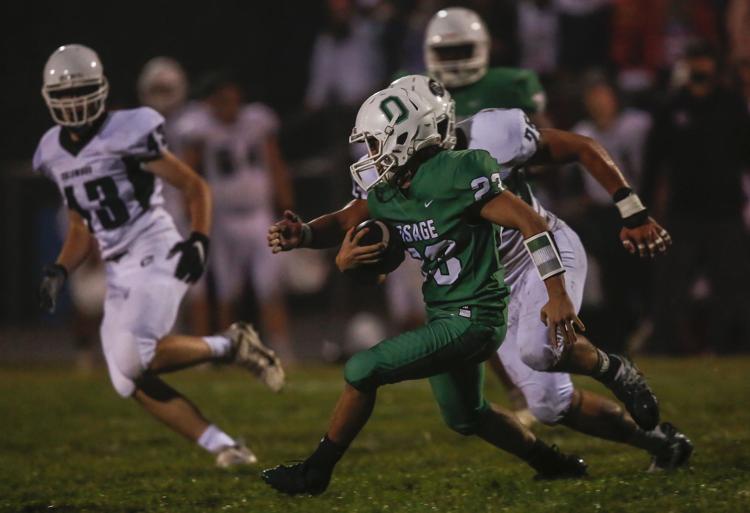 FBall Osage vs. Columbus Catholic 01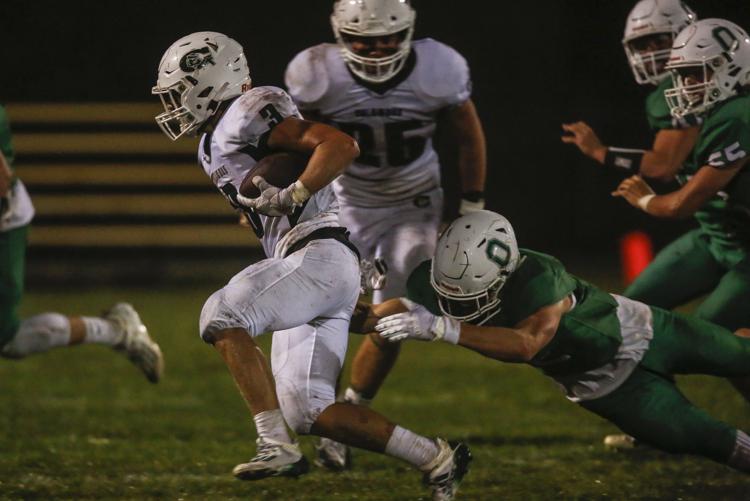 FBall Osage vs. Columbus Catholic 8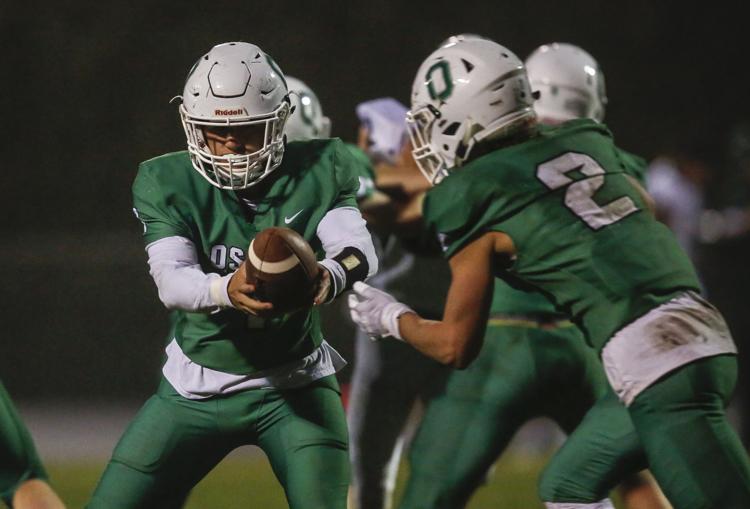 FBall Osage vs. Columbus Catholic 9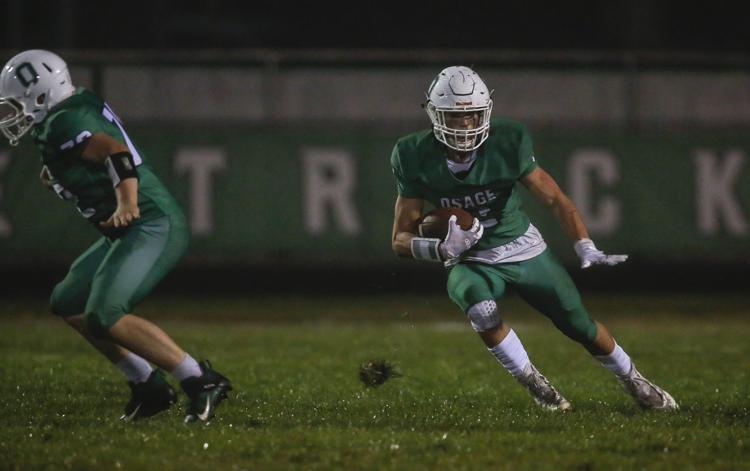 FBall Osage vs. Columbus Catholic 10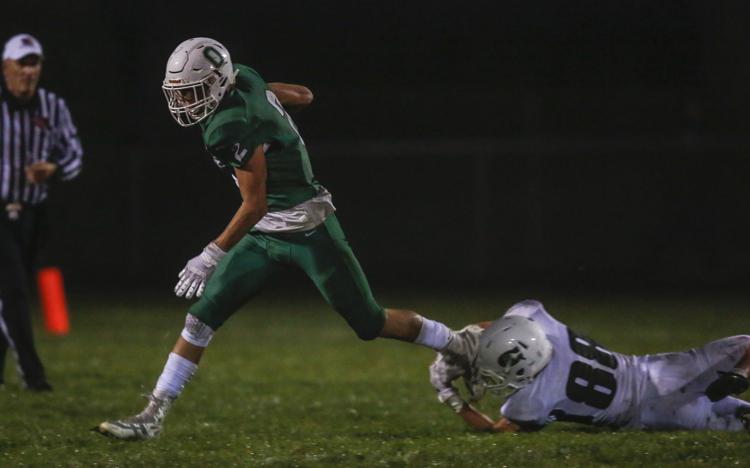 FBall Osage vs. Columbus Catholic 11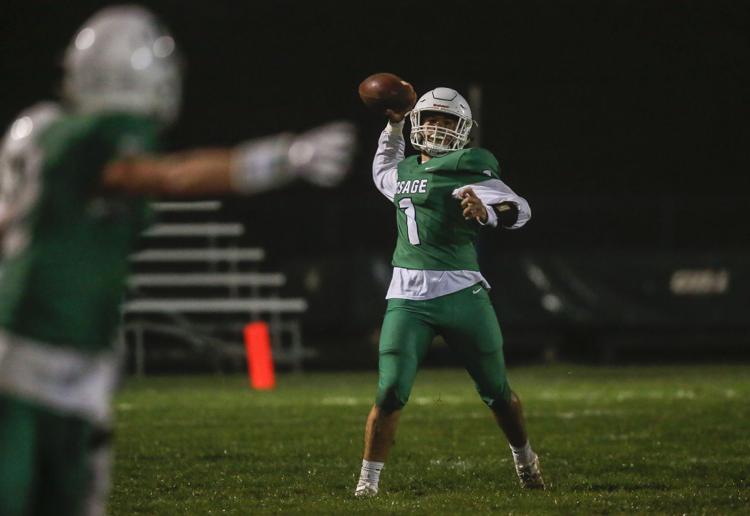 FBall Osage vs. Columbus Catholic 12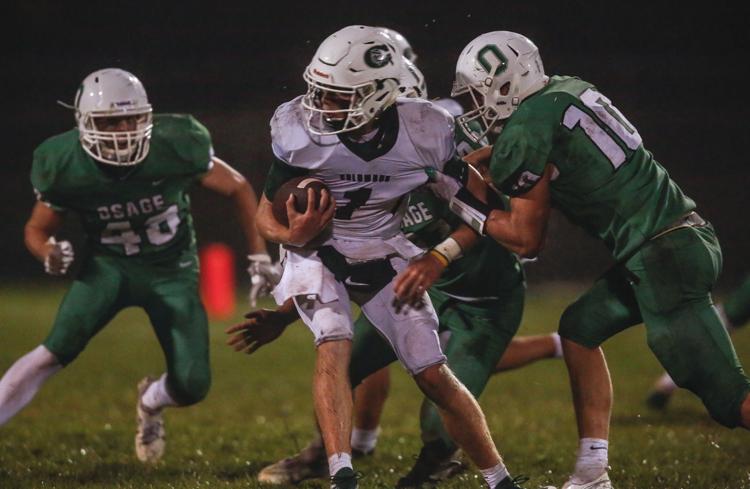 FBall Osage vs. Columbus Catholic 13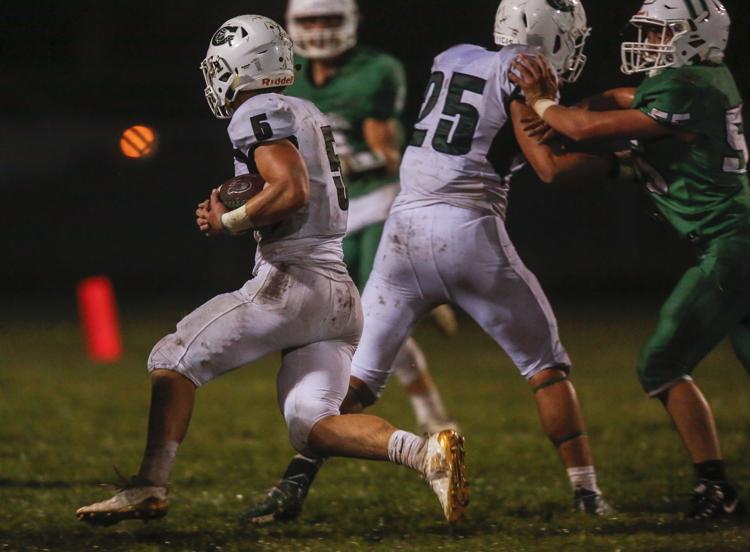 FBall Osage vs. Columbus Catholic 14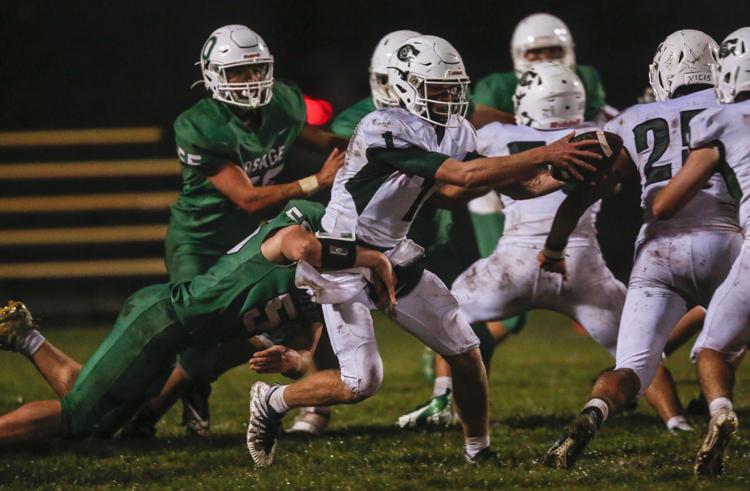 FBall Osage vs. Columbus Catholic 15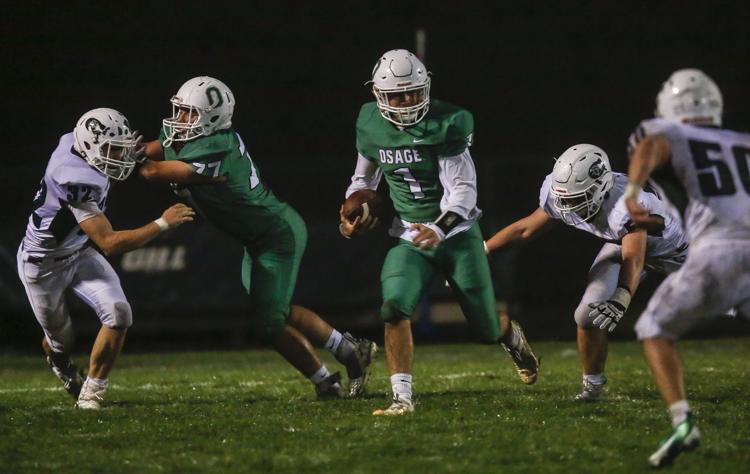 FBall Osage vs. Columbus Catholic 16
FBall Osage vs. Columbus Catholic 17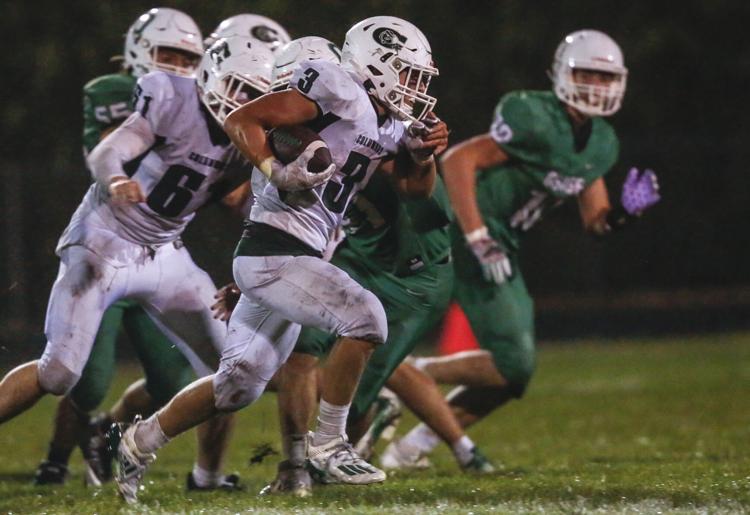 FBall Osage vs. Columbus Catholic 18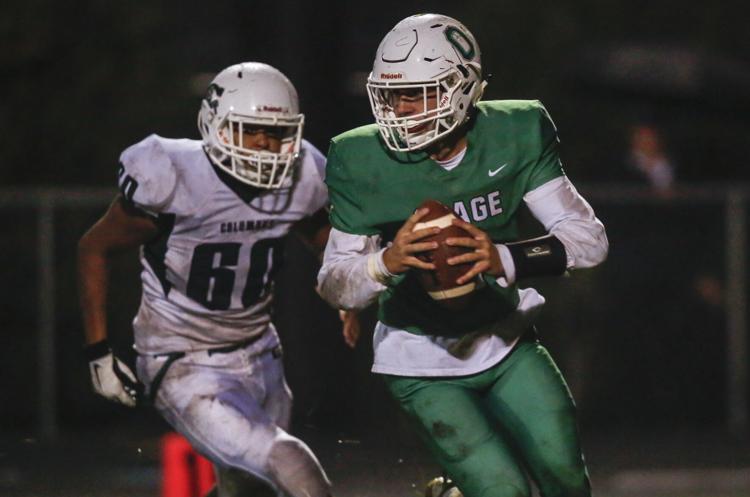 FBall Osage vs. Columbus Catholic 19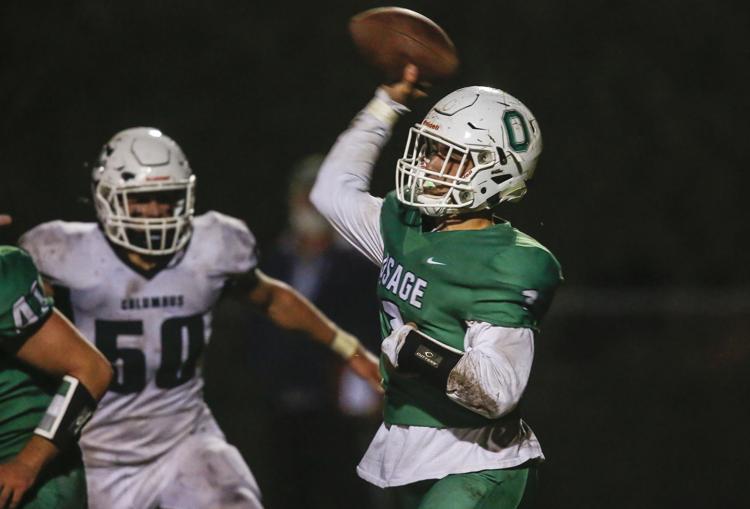 FBall Osage vs. Columbus Catholic 20
Shane Lantz covers sports for the Globe Gazette. You can reach him at Shane.Lantz@GlobeGazette.com, or by phone at 641-421-0526. Follow Shane on Twitter @ShaneMLantz.
Be the first to know
Get local news delivered to your inbox!