It's the holidays, which means that it is the season for surprises and new beginnings.
In 2020, good surprises have been few and far between, but for North Iowa sports fans, there have been some bright spots during the winter sports season. 
From breakout freshman to surprise success, the first month of winter sports has brought plenty of fun. The following names are the biggest breakout stars of winter sports season so far. 
Jaden Ainley, junior, Clear Lake
Coming into the season, the Clear Lake girls basketball team knew that Jaden Ainley was going to play a big role in the team's fortunes. But with the team decimated by injuries in the first month, she has stepped into a role as the team star.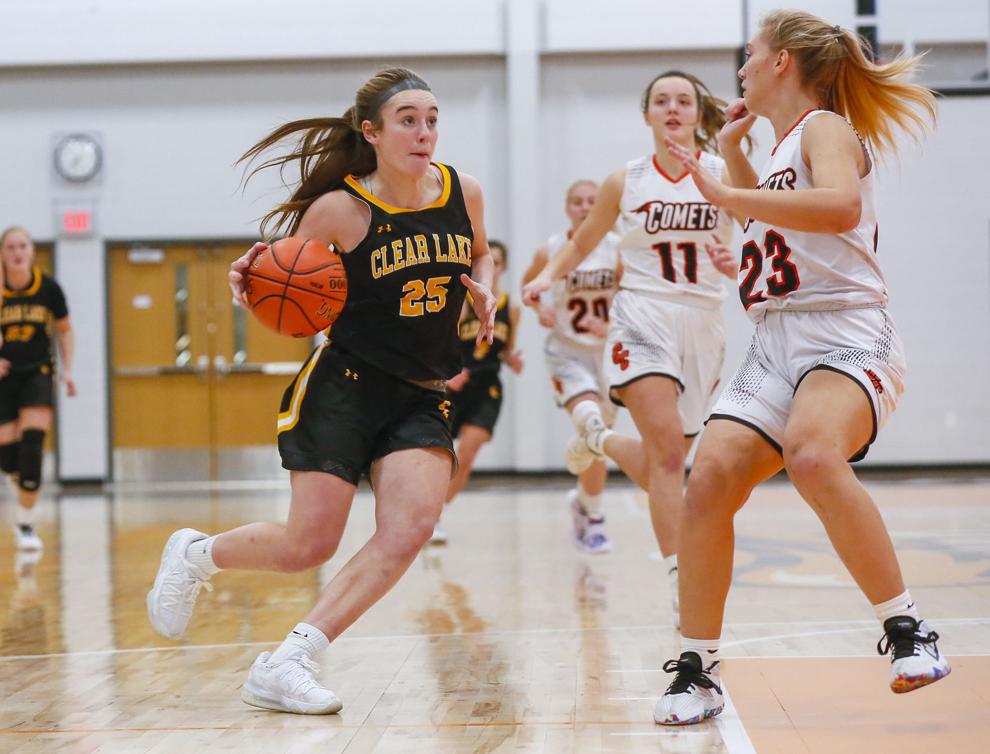 Early in the season, the Lions were missing a big chunk of senior power, with Kaitlyn Vanderploeg and Darby Dodd both out with injuries. The team also had to learn how to live without Sara Faber, the team's graduated star player, who led the Lions in scoring each of the past three seasons. 
So far, Ainley has stepped in and filled nearly every role. She leads the team with 132 points on 50 percent shooting, is second on the team with 44 rebounds, and has a team-high 27 assists and 24 steals.
With senior Chelsey Holck contributing a team-high 14 3-pointers, and freshman Xada Johnson leading the squad with 46 rebounds, the banged-up Lions are currently 8-0.
Not often does a team lose its star player to graduation and much of its lineup to injury, and still go undefeated through the first month, but Ainley's breakout performance has helped put the Lions in a prime position for a state tournament run once they are fully healthy.
Reggi Spotts, freshman, Mason City
The Mohawks are showing some signs of life after a bumpy beginning to the season, and that is thanks in large part to freshman Reggi Spotts.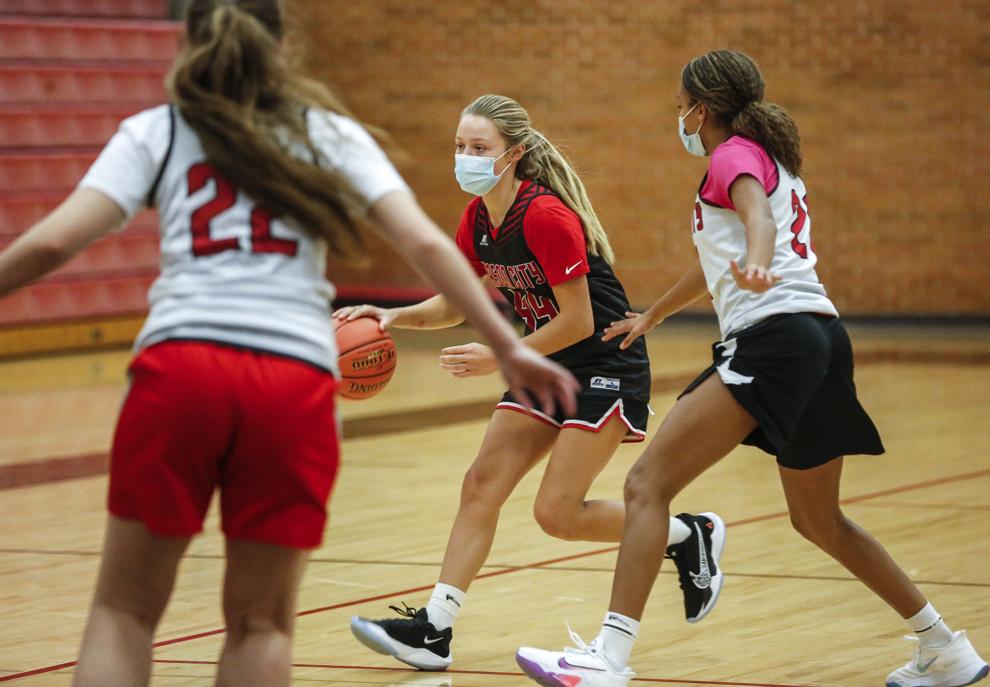 In the past two games, Spotts has scored 22, and 16 points, respectively, as the Mohawks went toe-to-toe with a pair of ranked upper-class teams in Cedar Falls and Waverly-Shell Rock. 
Spotts currently leads the Mohawks with 144 points on the season, and is tied for eighth in the state with 23 3-pointers. 
"For a freshman, she really communicates well and her teammates love her," head coach Curt Klaahsen said. "It's a credit to her how she has come in and handled that. She is doing things that I think we expected her to do. It'll probably change a little bit as the season goes on . I feel like she'll learn from it and continue to grow and learn from longer experiences."
James Jennings, junior, Newman Catholic
Jennings, who transferred from Mason City last season, has helped to boost the Knights from a below .500 team to one that can expect to battle for a conference title sometime in the next couple of seasons.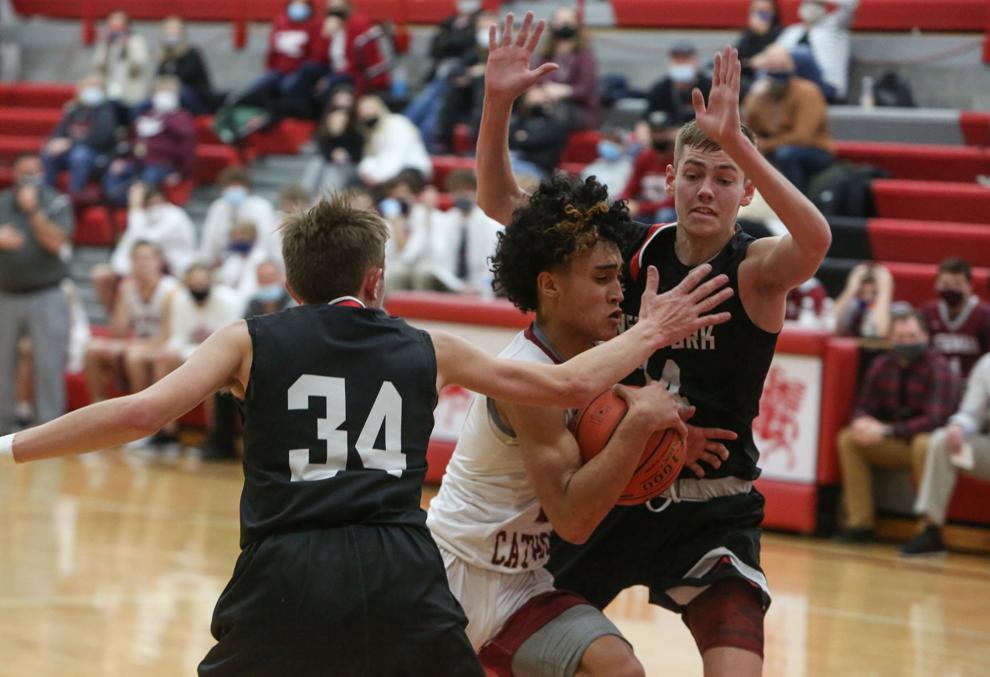 Jennings is currently second on the team behind Doug Taylor, with 65 points, 17 assists and 10 steals, and ranks fourth on the team with 18 rebounds. He had a career-high 32 points for the Knights in their Dec. 5 win over Bishop Garrigan, and has stepped into a solid supporting role on a team that already featured Taylor, Max Burt, James Matthews, and Noah Hamilton. 
With Jennings' speedy presence on the court, the Knights now should have the ability to beat some of the top teams in the Top of Iowa East. 
Kale Petersen, sophomore, West Fork
Despite his presence at last year's state tournament, Petersen makes the breakout list because of his newfound health status. Last year, Petersen missed most of his freshman season due to an August knee surgery, and only returned in time for sectionals and beyond. But in his limited time on the mat, Petersen excelled, finishing sixth overall at state at 106 pounds. 
With a clean bill of health this season, Petersen is finally getting a chance to show off his talents. He is currently 5-0 on the season, and has been ranked all year as the No. 1 106-pound Class 1A wrestler by The Predicament. 
A full season, a healthy knee, and a No. 1 ranking. It's a good time to be Kale Petersen right now, and as a sophomore, it looks like he is due for plenty of good times on the mat in the next few years. 
Wyatt Helming, junior, Lake Mills
Last year, in 26 games off the bench, Helming put up 118 points for the Bulldogs, as Dashawn Linnen and senior Chett Helming led the high-flying team all the way to the state tournament quarterfinals.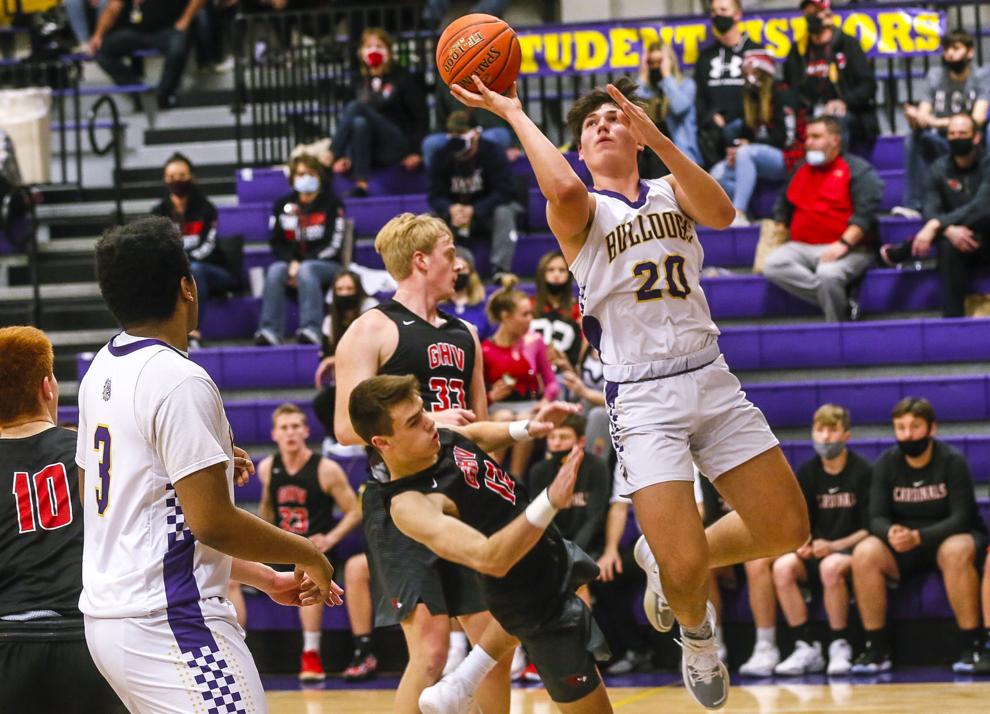 Now, with the elder Helming gone, Wyatt is making the most of his time in the starting lineup. With Linnen leading the team with 159 points through eight games, Helming has been strong in his supporting role and is currently second on the team with 104 points on 52.2 percent shooting, along with 67 rebounds and 17 steals. 
Helming was a solid bench player last year, but has proven himself to be valuable in a starting role as well. With the Bulldogs 8-0 and perched atop the Top of Iowa West standings, Helming will play a crucial role as the team approaches tournament season. 
Shane Lantz covers sports for the Globe Gazette. You can reach him at Shane.Lantz@GlobeGazette.com, or by phone at 641-421-0526. Follow Shane on Twitter @ShaneMLantz.