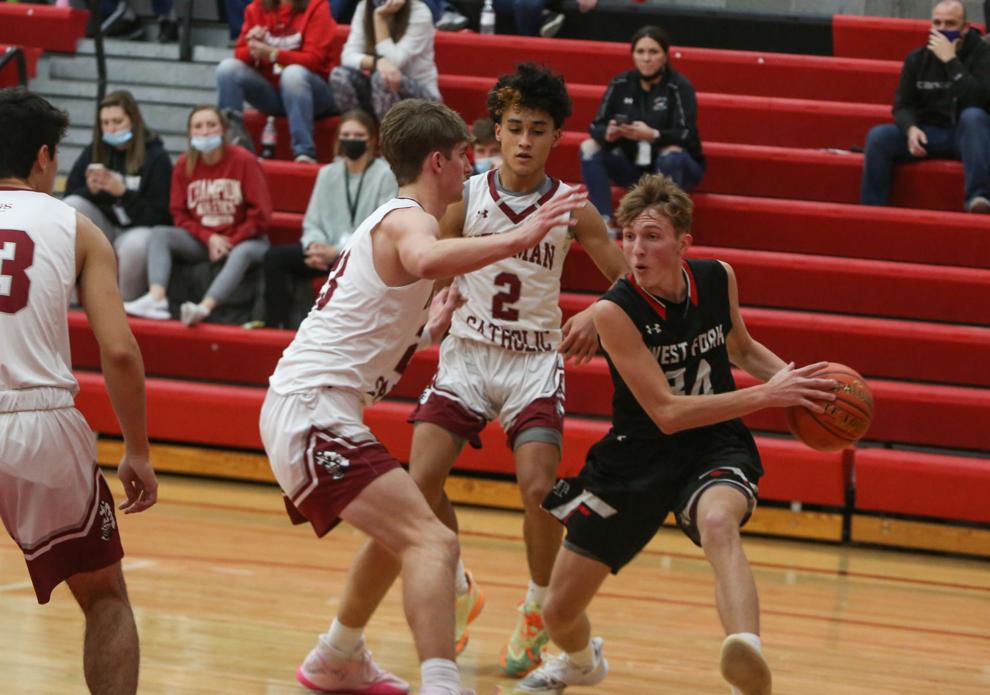 It's been a rollercoaster start to the season for the Class 1A No. 7 West Fork boys basketball team.
Now seven weeks into their season, including winter break, the Warhawks are set to play only their fifth and sixth games of the season by the end of this week.
Coming into the season, coaches around North Iowa knew that COVID-19 would factor into their teams' seasons. For West Fork head coach Frank Schnoes and his team, the Warhawks are all-too familiar with this reality.
"We started out the season, and after four days of practice we had to shut down because the school went online for a couple weeks," Schnoes said. "Right before the Christmas break, we had a 14-day quarantine because of a COVID contact with a player from another team."
Because of the two separate shutdowns, the Warhawks have been forced to postpone or miss multiple games since the start of the season.
"We've also missed some practices, so there's been times where we've had to go several days in a row without touching the basketball," Schnoes said. "Where you have to get the kids back in shape again. But the kids have been very receptive to it."
However, when the Warhawks do take the court, they've shown signs of picking up right where they left off a season ago – when Schnoes took a young team to the state tournament in Des Moines.
In all four of West Fork's games to date, the team in black and red has won by 25 or more points. The Warhawks have four players averaging double-digit scoring or more – including 21 per game from senior Kayden Ames.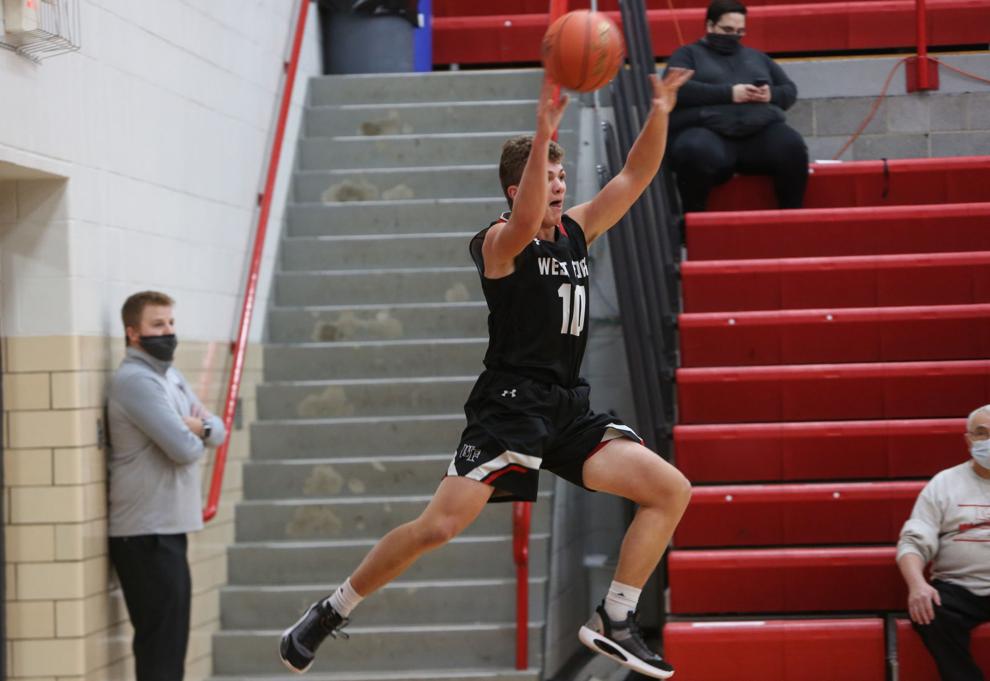 Even though the wins have come convincingly, the Warhawks have dropped in the AP Poll from No. 6 at the start of the season to No. 7 now.
"Hurts when you don't get to play!" West Fork Basketball Twitter account said in a tweet after dropping in the rankings on Dec. 22.
The Warhawks are still undefeated and have wins over Top of Iowa East powerhouse Osage and up-and-coming Newman Catholic. To Schnoes, the wins on the court, along with the opportunities to play, matter more than what his team is ranked.
"I can't fault the rankings for ranking teams that have played more games," Schnoes said. "It's a pretty good measure, I guess, when you see the more games you play. But we really haven't looked at that as a positive or negative thing."
The Warhawks will have a good test on Thursday night when West Fork plays Class 2A No. 8 Dike-New Hartford. The two teams met a season ago, when the Wolverines handed the Warhawks their first loss of the season, 68-52.
Schnoes and Ames know there's a target on their backs this year after finishing third place at Wells Fargo Arena last season.
"We always get everybody's best, so it's high expectations just being at West Fork," Ames told the Globe earlier this season. "After a season like that, yeah, there is a little extra. We want to do it again. We expect that of ourselves."
The Warhawks play at 7:45 p.m. on Thursday at Dike-New Hartford.