In Iowa, a wrestling state in the middle of wrestling country, a growing demographic of potential participants are still in the margins — females.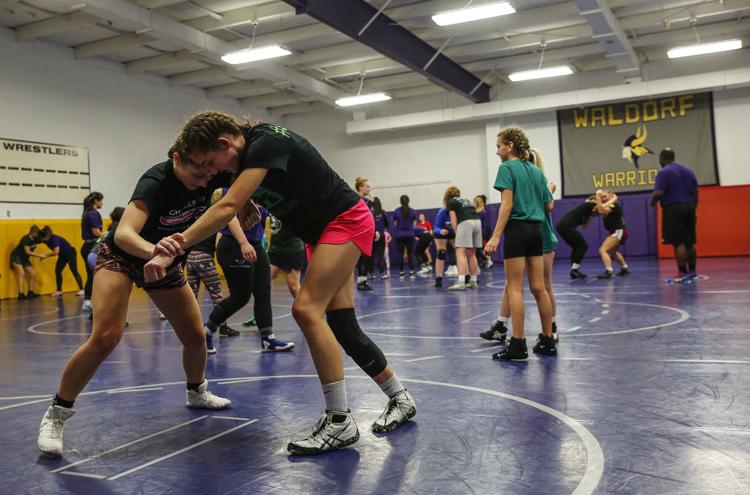 High school athletic associations in Iowa and 31 other states in the country have yet to officially sanction a scholastic state championship for girls wrestling, despite a surge in the sport's popularity.
In the last five years alone, the national number of girls who wrestle doubled from 10,694 to 21,264, according to the National Federation of State High School Associations.
In that same period, participation nearly quadrupled for Iowa girls, jumping from 52 to over 200. 
Last season, 204 girls were on high school wrestling rosters in the state, while 6,523 boys participated.
"Funny thing about it is, when it gets sanctioned, it will explode even further," said Tyreece Gilder, head coach for the women's wrestling team at Waldorf University.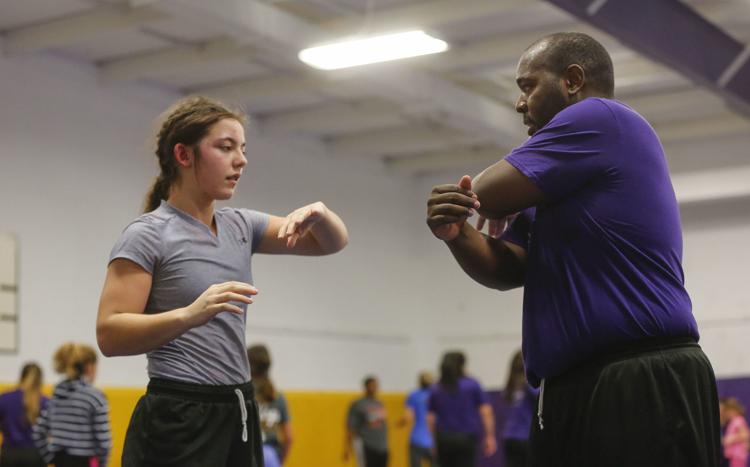 Gilder and his team hosted a wrestling clinic for young girls of all ages and levels of experience last weekend, hoping to see that trend grow further. 
From a van full of girls from Charles City High School to a father who brought his daughter from South Dakota, dozens came to learn something new. 
What started two years ago as what Gilder called a "youth connection" to inform girls about the sport, this year, the program became a clinic geared toward the girls.
"I'm a male and the head coach, but I try to make sure that our girls and the assistant coaches are doing the pushing, sharing their experiences as girls, as women, with the girls who will hopefully, someday, be in their position," Gilder said.
Assistant coach CarrieAnn Randolph, from Honolulu, took an opportunity to speak at the end of the clinic to dispel myths about girls' place in the sport. 
You have free articles remaining.
"I know it can be an issue when you don't get recognized on the same level if you are wrestling on a guys team," she said. "Just know that you are there too."
Randolph said she was inspired by a recruit from Nebraska who said the boys were giving her a hard time when she first started.
"She ended up sticking it out the whole season and the boys who were teasing her ended up quitting," Randolph said. "You show up and do your hard work and do your best, that's going to carry you a lot farther."
Interest in the sport is not limited to competing on a team, Gilder said. 
"Wrestling gives you tools that you can utilize for the rest of your life," he said. "The confidence, mental toughness, the work ethic that it takes to do the sport. There is no reason it should be exclusive to males."
Both Gilder and Randolph pleaded in a letter, written in October to Jean Berger, executive director of the Iowa Girls High School Athletic Association, that Iowa become the next state to sanction the sport.
Four months prior, the New Mexico Activities Association announced it had become the 18th state to sanction the sport, citing a growth in popularity. A girls exhibition event had been held there the previous two years in conjunction with the boys' state tournament.
In January, The Iowa Wrestling Coaches and Officials Association hosted a high school girls' wrestling state tournament for all girls on wrestling teams in the Iowa High School Athletic Association.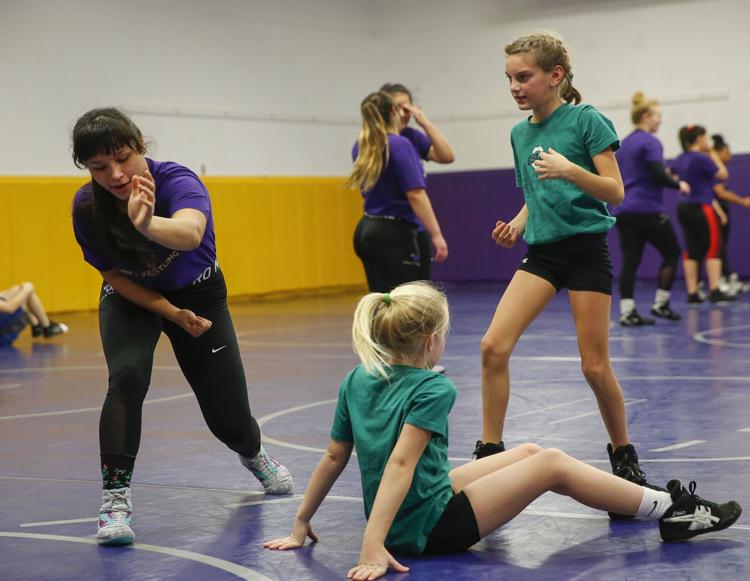 Pressure is being put on those responsible for sanctioning it, Gilder said.
"In wrestling, there are no excuses, so essentially, it just hasn't happened and there is no excuse for why it hasn't happened," he said. "It just needs to get done."