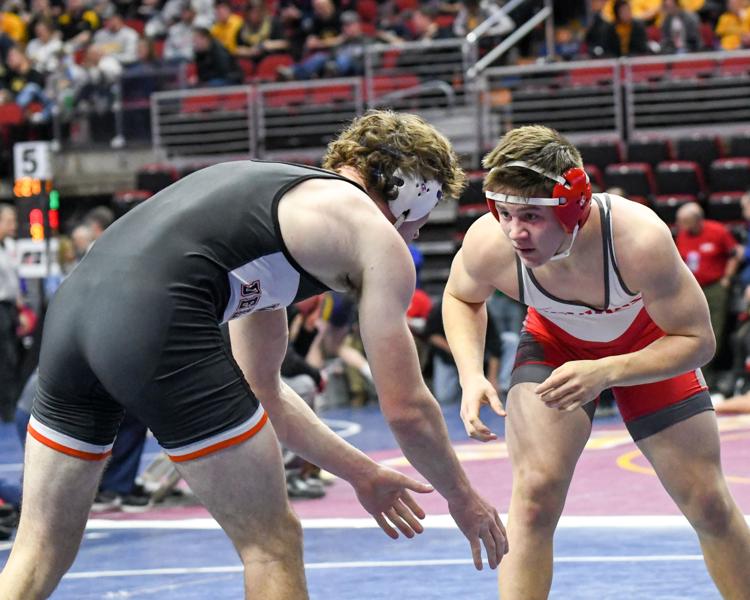 When Forest City junior Reese Moore isn't pinning opponents on the mat, or punishing tacklers on the gridiron, where's the best place you can find him?
In the gym or practicing baseball, most likely.
As a Division I University of Iowa baseball commit, all-conference running back and top-ranked wrestler, Moore admits not many days go by where he takes time away from practicing a sport.
"You can mainly find me in the gym or over at The Yard lifting, hitting and throwing," Moore said. "I don't really have much free time, but I really enjoy working out and playing the sports that I love."
Although Moore confessed his first love is baseball, he's not too shabby as a winter athlete. Before the winter break, he was sitting at 10-0 and ranked No. 2 in the 195-pound weight class in the Predicament's Class 2A individual rankings.
Last year, he stood on the podium at Wells Fargo Arena in Des Moines with a third-place finish at the state wrestling tournament. His eyes are set on the top prize this season.
"Some goals of mine are obviously to make it down to state and place as high as I can," Moore said. "With the whole COVID thing you never know day by day, week by week what's really happening with wrestling and who's going be able to compete."
The Forest City wrestling team already knows this to be true, as Moore had to sit out for two weeks due to a COVID-19 related issue. Despite this, Moore is confident in himself and his team.
Multi-sport athlete
In the sports world, there's been a recent debate over whether specialization in one sport is good for an athlete. Here in North Iowa, where small school sizes give athletes better opportunities in multiple sports, specialization is a little bit more uncommon.
"I do think there's a benefit to playing multiple sports," Moore said. "Versatility, I would say, and injury prevention. There's been a few things out there talking about kids who don't specialize in one sport are not likely to get hurt as often."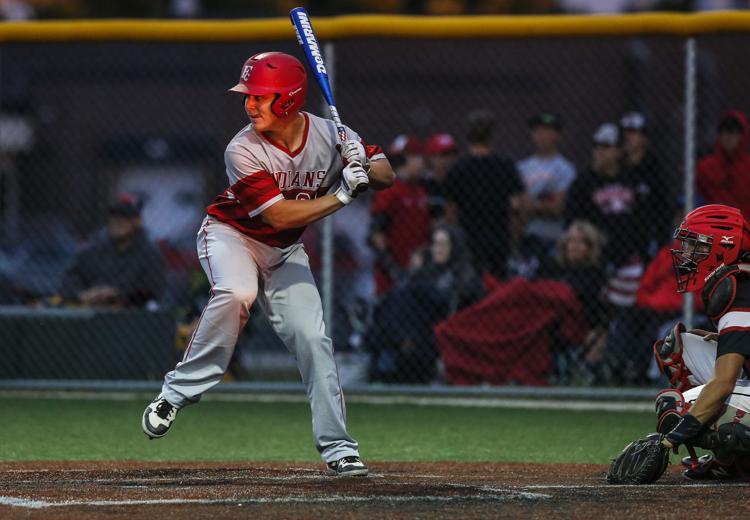 Moore is right. According to a study of 1,100 girls who play basketball, soccer and volleyball done by the Journal of Athletic Training, athletes who focused on a single sport had a higher rate of hip and knee injuries and an increased risk of knee pain.
Similar studies have been done in boys sports with the same results.
While playing multiple sports isn't uncommon in the state of Iowa, excelling at as high of a level as Moore has done is.
"Special is a pretty big word, but he's pretty good," Forest City head baseball coach Jeff Jerome said during baseball season.
Moore posted a .585 batting average, while hitting eight home runs and 35 RBIs over the summer. He led the state with a 1.390 slugging percentage and his .767 on-base-percentage was second in the state.
He was also the top pitcher on his team, striking out 40 hitters and holding batters to a .131 average in 26 1/3 innings of work. He announced his commitment to the University of Iowa earlier in the fall.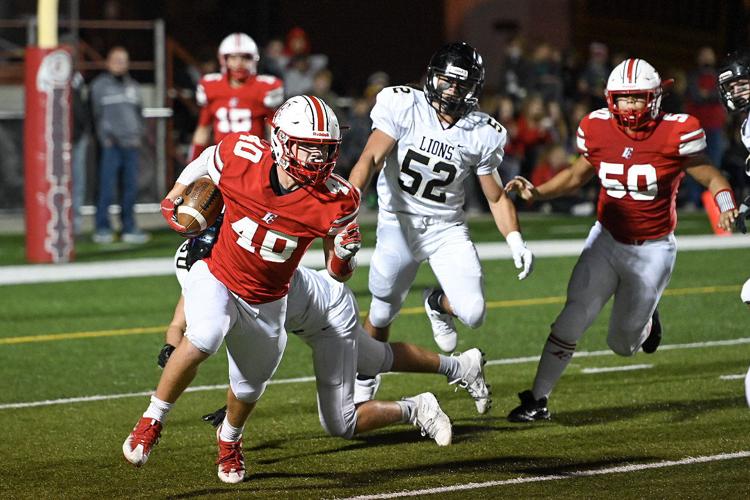 Outside of baseball, Moore was also named third team All-State on the gridiron. As a running back, he led his team with 705 rushing yards and 13 touchdowns on 161 attempts.
But what's the secret to his success?
"I think it's the work that I've put in to all three of them," Moore said. "An equal balance of time spent in the weight room, really practicing hard through all three of them."
Moore is hoping his dedication in both the offseason and in-season can translate to even more success in the last year-and-a-half of his high school career.
For now, his focus lies on one thing: A gold medal at the state tournament.