Last season was a story in patience for the Mason City boys basketball team.
In 2018, the Mohawks got off to a 1-9 start, as three of their likely starters battled through injuries. Then-junior Avery Mellman was just a few months removed from a broken leg suffered during baseball season, while Austin Richardson battled a bad ankle.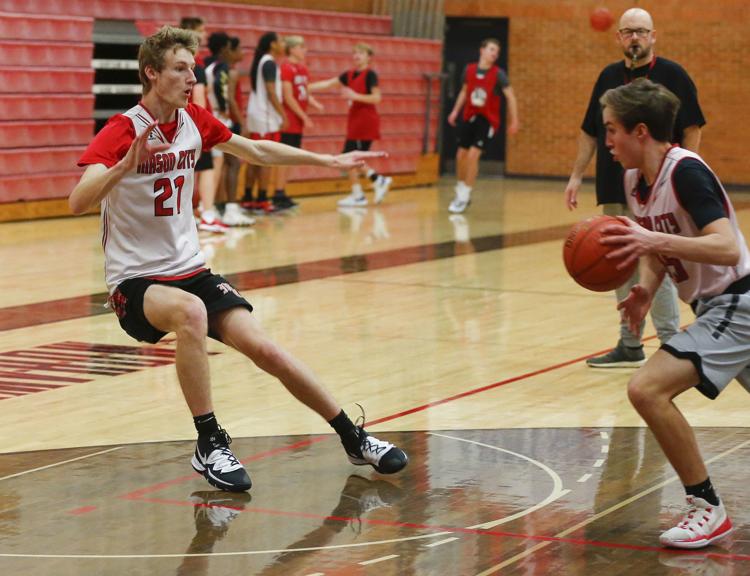 Once the Mohawks got their starting lineup more or less together, they rebounded and finished the season at 8-14.
This season, both Mellman and Richardson are back and close to full health, and head coach Nick Trask is excited to see if his squad can deliver. Every year, Trask picks a theme for his team. This year, that theme is toughness. 
"That is what we focus in on," Trask said. "All the different ways that we can be tough. We're going to prove it. We're going to get in the trenches, and we're going to fight for every 50/50 ball. If we have guys going down, we're going to be there picking them up."
Last season, Mellman admits that he probably came back too soon from his leg injury, but with nearly a year and a half recovery time, he is confident that he will be able to take the reins as a team leader in his senior year. 
Mellman, who recently signed on to play baseball at South Dakota State University, is ready to soak up his final season of basketball. He is a speedy and vocal presence on the court, and one of his big goals is to help the team relax and enjoy its time together.
"It goes into consideration that this is my last year," Mellman said. "I'm ready to kind of take that leadership role even more, and make sure they remember the experiences they had as being in high school and playing basketball with this program, and cherishing what they have."
You have free articles remaining.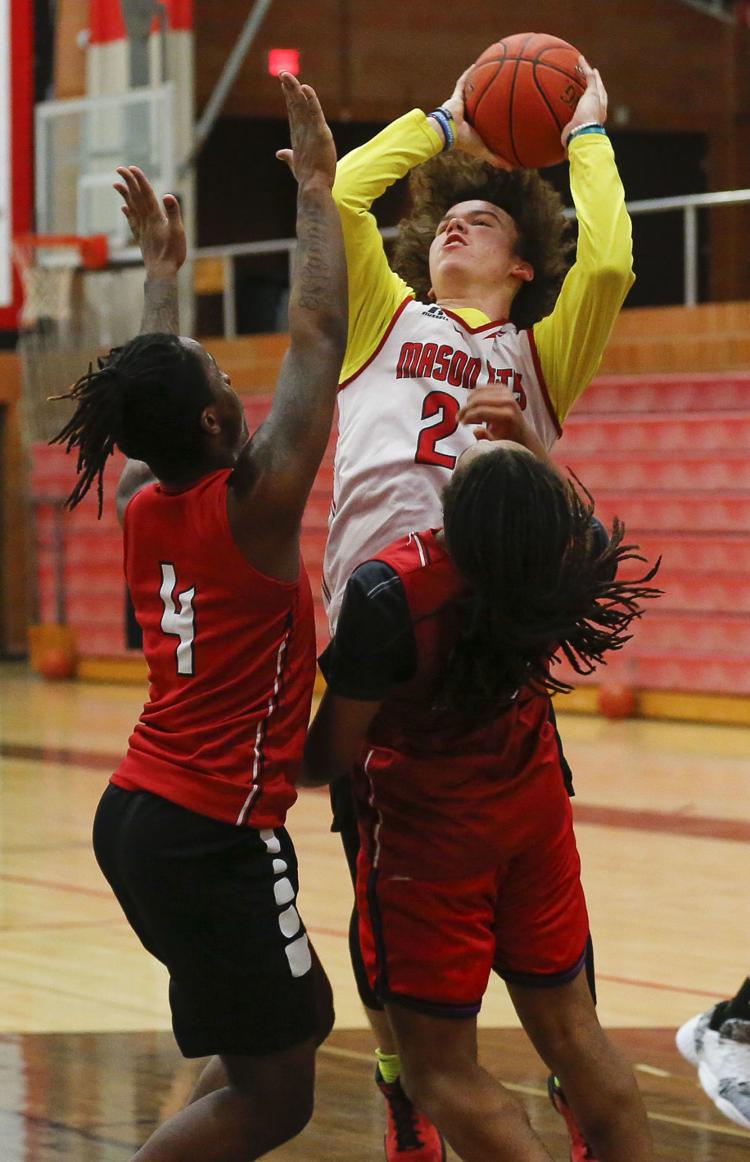 According to Richardson, the biggest source of hope for this year lies in the struggles of last season. With several starters out with injuries, the bench had to step up and gained valuable varsity minutes that should serve them well in the upcoming year. 
"We learned a lot of mental toughness, and had a lot of injuries last year," Richardson said. "That'll help us this year, especially since we're a team that benefited from those injuries by getting stronger."
At 6-foot-6 inches, Richardson is by far the tallest player on the team. With just two players at 6-foot-3 inches or taller, Mason City will be at a disadvantage in the height-rich CIML. Additionally, Mason City is in a unique spot in Class 4A, both in school population and in geography.
"These guys have so many things against them," Trask said. "We're one of the smallest schools in 4A. They're going up against schools that are literally three times our size in population. They're not going to back down, and they haven't in the six years I've been here."
Mason City's location in far north Iowa makes things challenging for the team. Once conference play begins, Mason City's closest road game will be on Jan. 17 at Fort Dodge, 95 miles, and an hour and a half from home. The Mohawks farthest trip will be on Jan. 3, when they travel two hours and 135 miles to Waukee High School. These trips are not uncommon in Iowa high school sports, but when they happen every week, it can begin to take a toll. 
"Nobody travels like we do in this state," Trask said. "They're going on Tuesday night, traveling down to Waukee, they're not getting back until 1 a.m. Then they're waking up and going to school, and then on Thursday they're traveling again another two hours to Southeast Polk, doing it all over again. These guys do it without complaint."
Despite all of the challenges being thrown at them, the Mohawks seem like a team eager to finally get on the court. What will make them competitive this season? It all goes back to this year's theme. 
"We're not going to let a team that is bigger than us just shove us underneath the hoop," Trask said. "Those guys are playing with that mentality, and that intensity. If there is one thing that we are going to beat everybody at, it is going to be our toughness every single game."
The Mason City boys will open their season on Tuesday against Ames at 7:45 p.m. The girls team will tip off at 6:15 p.m.