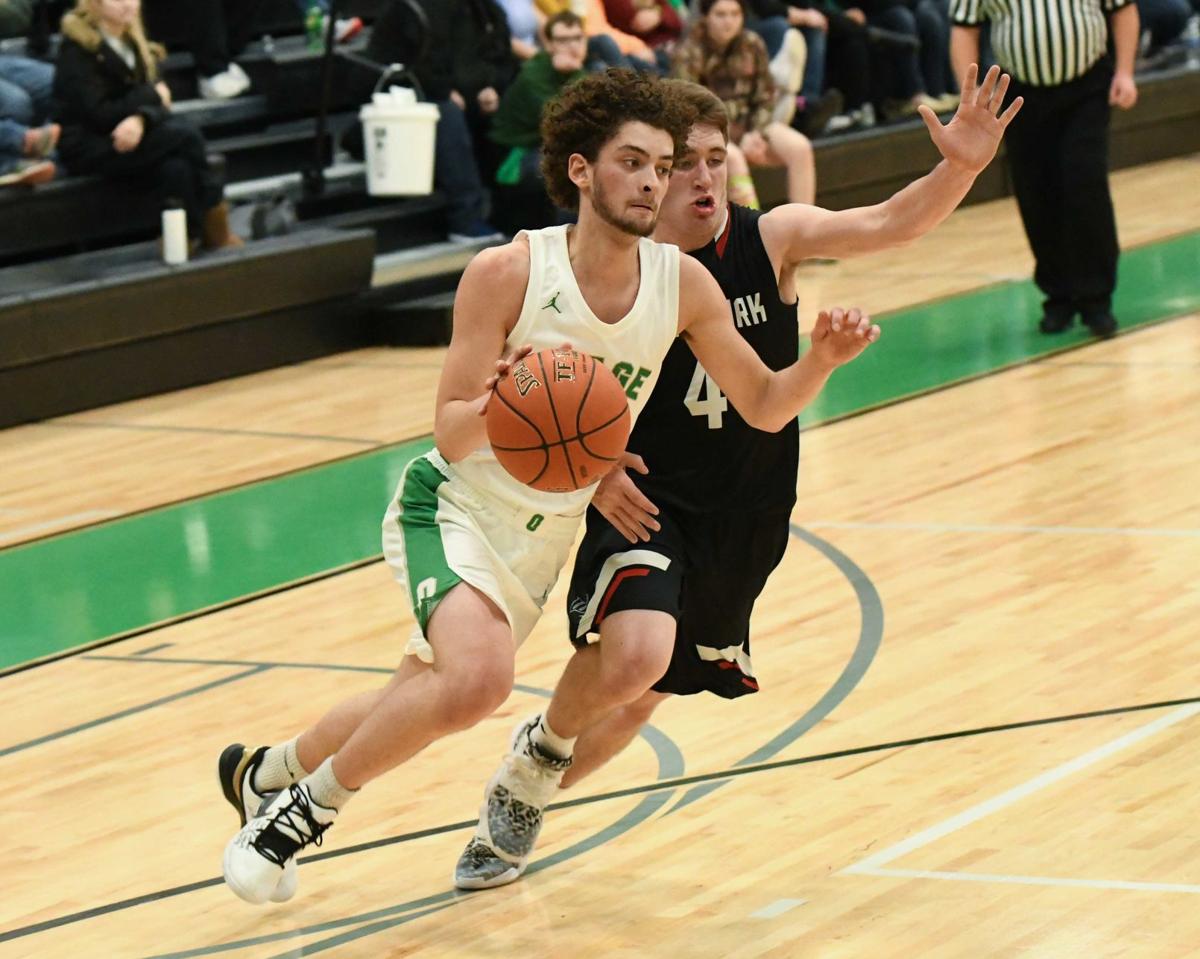 If you like basketball and you happen to live in North Iowa, now is the time to really start getting invested in a local team. The playoffs are now less than a month away and the memorable basketball moments will come soon.
In the not too distant future, one school from each class will raise a championship trophy and the team will be etched in the annals of school history. But before that happens, the fight is on. 
This week, I have chosen another Top of Iowa battle. This time, the 12-1 Osage boys will take on the 12-1 Lake Mills squad. Lake Mills comes into the game with a No. 6 ranking in Class 1A, and a one-game lead in the Top of Iowa West. Osage is fresh off a 45-37 win over St. Ansgar. 
The Green Devils are currently one game back of West Fork in the Top of Iowa East standings, and with only a few weeks left, every game is crucial. 
"The pressure is on us every night," said Osage boys coach Mike Brahn. "We need to make sure we maintain that one-game gap."
The Green Devils are led on offense by Jonah Bluhm, who has a team-high 206 points on the season, with an average of 20.6 points per game. 
You have free articles remaining.
He has a 54.5 percent shooting average and is shooting 3-pointers at 47 percent.
While Bluhm is a pretty consistent offensive threat, Lake Mills has some weapons of its own.
The Bulldogs are led by a pair of hot shooters in Dashawn Linnen and Chett Helming, who have led the team to 10 straight wins and an average of 71 points per game. 
Linnen has 266 points on the season, and an average of 20.5 points per game, while Helming clocks in at 232 and 17.8 points per game. Linnen currently has an impressive shooting percentage of 58.8 percent, and Helming is shooting 37 percent from 3-point territory. 
To sum it up, these two are hard to stop. Linnen is a threat from pretty much anywhere on the floor, but if teams put too much attention on him, Helming could do even more damage from beyond the arc. It's a tough place for any defense to be. 
Despite the tough dual threat, I am still choosing Osage to win this game. With West Fork a game in front, the Green Devils need to basically win every game to have a shot at a conference title.
There is a lot on the line and it will be tight, but the Green Devils will win it in the final two minutes. 
Score prediction: Osage 60, Lake Mills 55