When you watch Clear Lake's Carson Toebe play basketball, it's easy to forget that he is still just a sophomore.
With his ability shoot 3-pointers, command the Lions' offense and dish out impressive no-look passes, Toebe has taken on a role as a team leader on a squad with state championship prospects.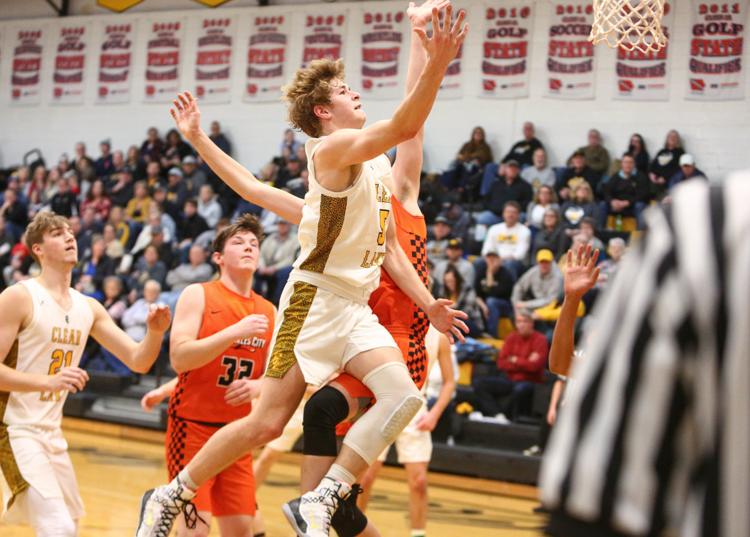 Last year, Toebe was a freshman on a Clear Lake team that made it to the state tournament for the first time since 1979. Following an undefeated regular season, the Lions first loss came in the state semifinals, a 61-54 defeat to Norwalk. The team then lost its game in the consolation round, 67-49 to Winterset. 
"It obviously wasn't the way we wanted," Toebe said. "It was heartbreaking for us, because we thought we could've gone all the way last year."
From that squad, the Lions lost both of their top scorers in seniors Tate Storbeck and Drew Enke. That left Toebe as the team's top returning scorer. This season, Toebe is second on the team with 86 total points, leads the team with 17.2 points per game, and has a team-high 14 3-pointers. 
Over the past few weeks, Toebe's shooting has heated up. In the final two games before the break, Toebe scored 24 points, and in Tuesday night's matchup against Charles City, he put up 16, including three 3-pointers in the first half. 
"He's always been a really good shooter for us, and now he has more of a leadership role, and has the ball in his hands at big critical times," said Clear Lake head coach Jeremey Ainley, whose team improved to 6-1. "We're looking at him to be more a primary scorer rather than a secondary scorer."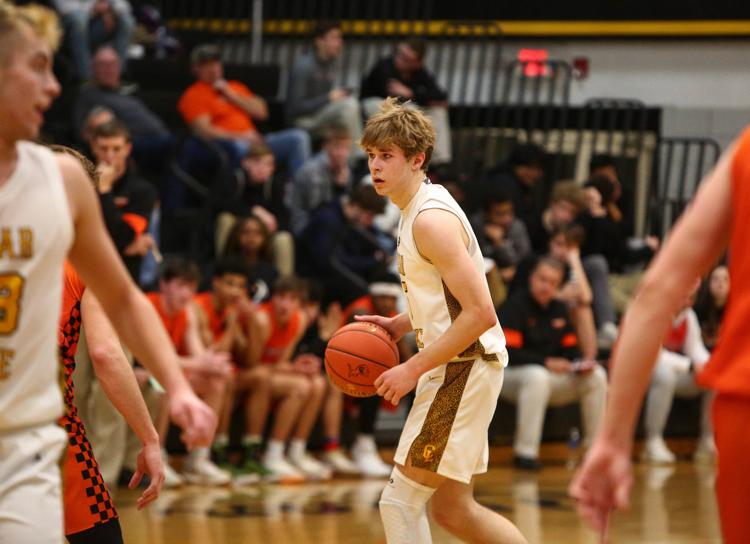 That means that Toebe gets plenty of shots and plenty of opportunities to showcase his deep-shooting prowess. As you can probably imagine, shooting a 3-pointer is a pretty fun feeling. 
"Right when I get the pass, I look to the rim," Toebe said. "If their hand is down, I'm going to shoot it because if they're not respecting it, I'll make that shot more than five times out of 10. I'm confident with it."
You have free articles remaining.
Not only does a 3-pointer look cool, it also helps the offense in a multitude of ways. Much like how football analysts say a good run game can help set up the pass, a good 3-point attack can help an offense get more points down near the boards. 
"Once I start knocking it down, they come out on me and I can get to the rim and get my teammates some open looks," Toebe said. "It really helps me open up my game."
Another key to being a successful shooter is repetition. It takes lots of time in the gym and putting up plenty of threes in practice. 
"It takes time to find the right stroke for it," Toebe said. "I'm just in there, and if its not feeling right, I'll stay in there until it starts clicking. I'm not going to leave if its not working for me."
Ainley has noticed the hard work that Toebe puts in day after day, and clearly trusts him to be a team leader, even as an underclassmen. In the era of year-round basketball, Ainley has no problem handing his offense to a player that young. 
"In today's game with AAU, these kids are playing younger and younger," Ainley said. "They're more experienced than they were 10 years ago. He has played a lot of basketball and he's a very good and quick learner. It's been kind of easy for him."
After helping the team to its first ever state tournament in his freshman season, Toebe is in a position that nobody in the history of the program has ever been in, with tournament experience and plenty of time to try to get the Lions back to the Wells Fargo Dome.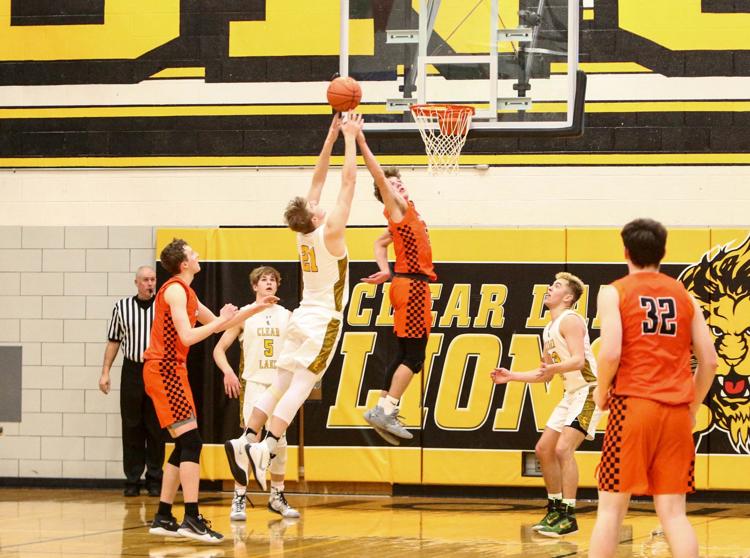 "It's huge for me to have that experience under my wing in my first year, now I've got three more years," Toebe said. "I've got all that experience in the bank, and I can keep playing off of it, so I'm ready for these big situations and stay cool under the pressure."
With the heartbreak of falling just short in 2019 still fresh in their minds, Toebe and his teammates have just one major goal for 2020, a successful state title trip
"It really fuels us this year," Toebe said. "We want to get back there, and we want to be the team taking first in state this year. It's never been done for us. We really want to be the team to do it."
Clear Lake vs Charles City 01.07 (1).jpg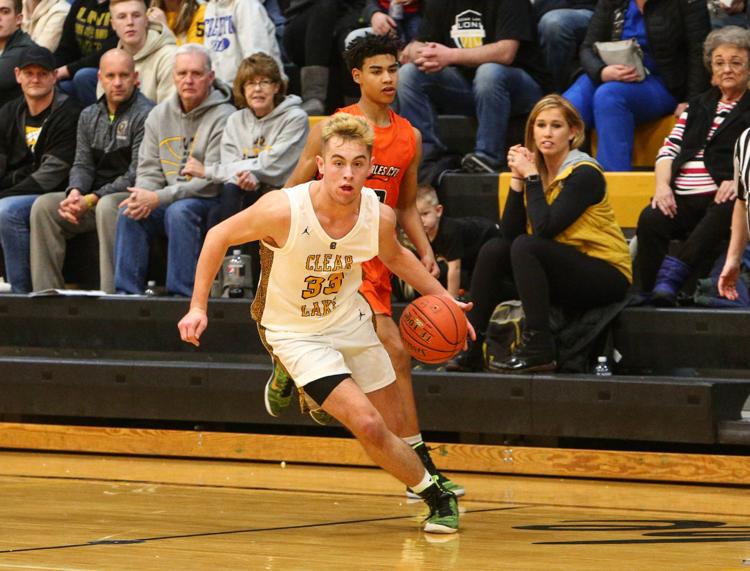 Clear Lake vs Charles City 01.07 (2).jpg
Clear Lake vs Charles City 01.07 (3).jpg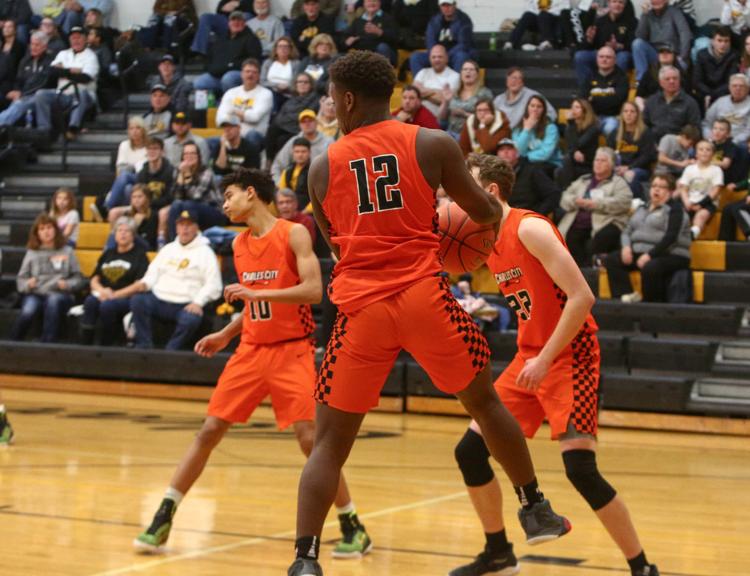 Clear Lake vs Charles City 01.07 (4).jpg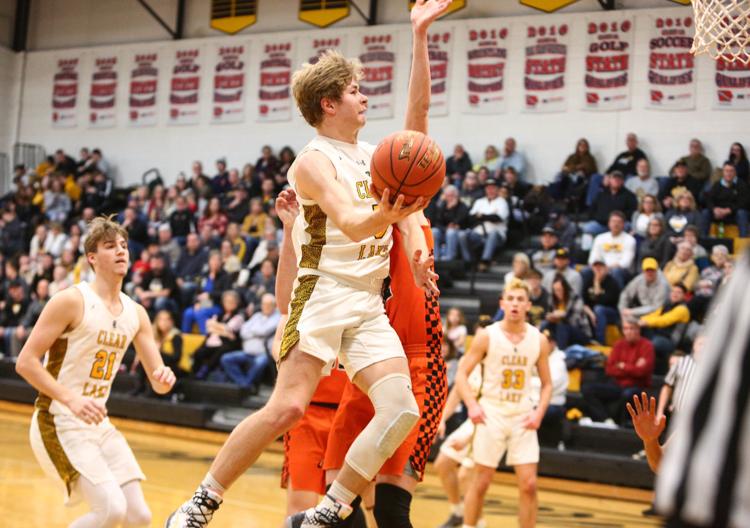 Clear Lake vs Charles City 01.07 (5).jpg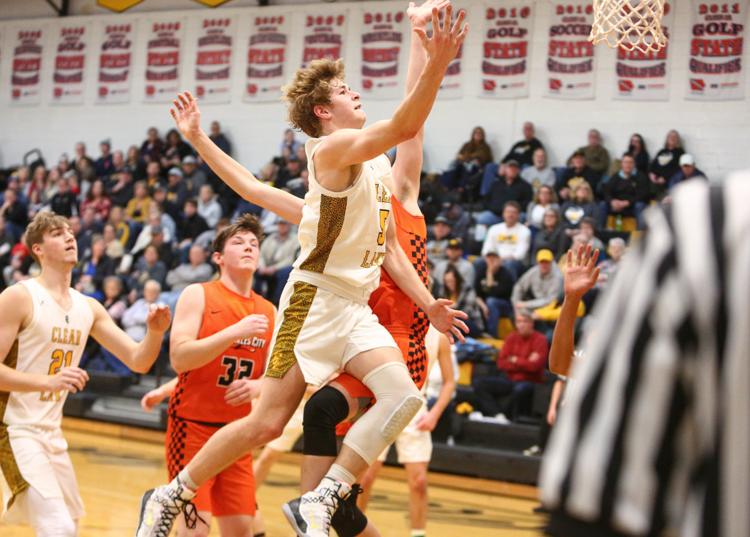 Clear Lake vs Charles City 01.07 (6).jpg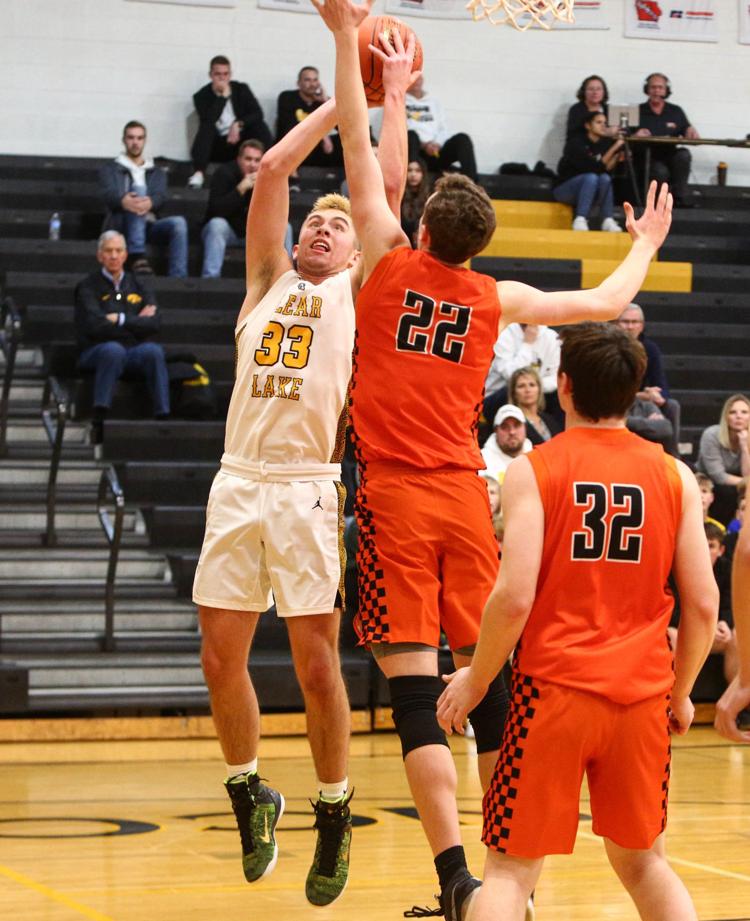 Clear Lake vs Charles City 01.07 (7).jpg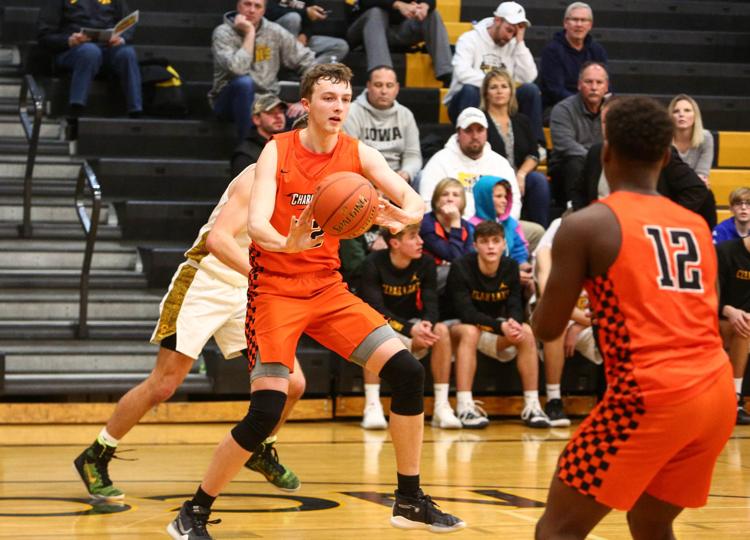 Clear Lake vs Charles City 01.07 (8).jpg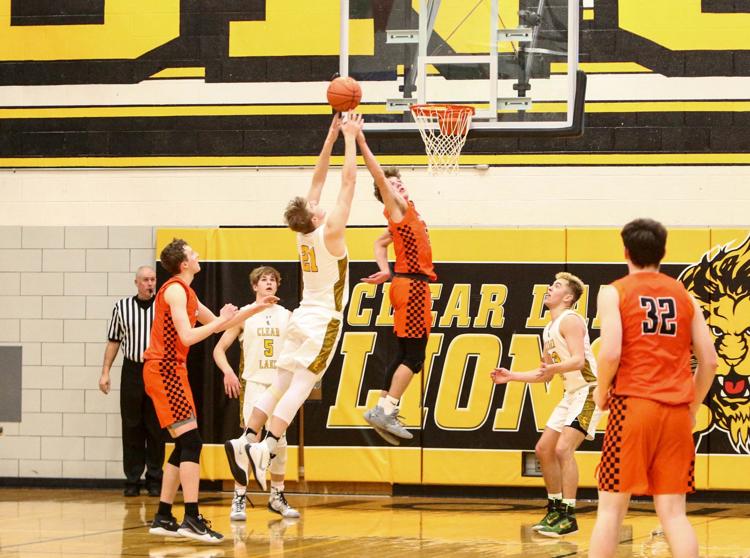 Clear Lake vs Charles City 01.07 (9).jpg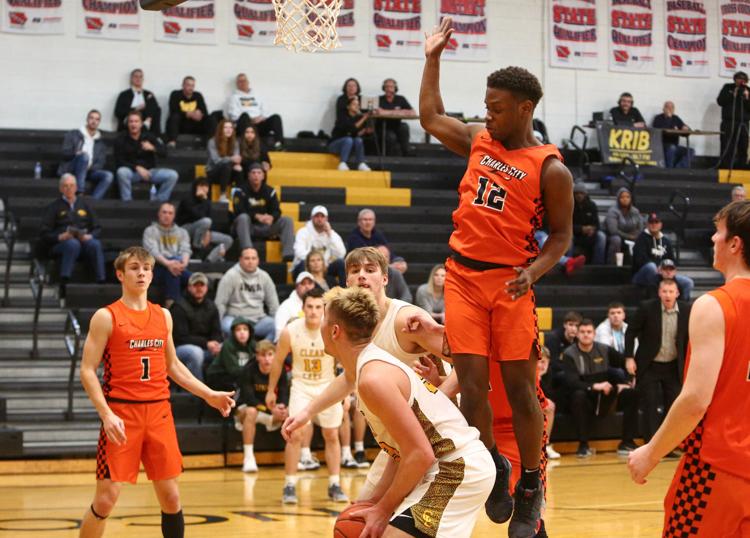 Clear Lake vs Charles City 01.07 (10).jpg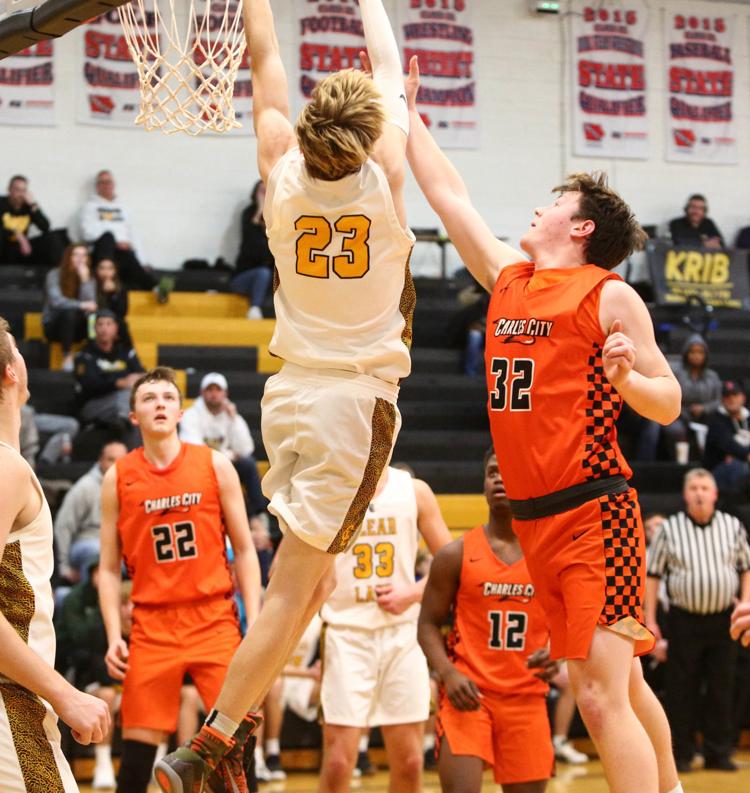 Clear Lake vs Charles City 01.07 (11).jpg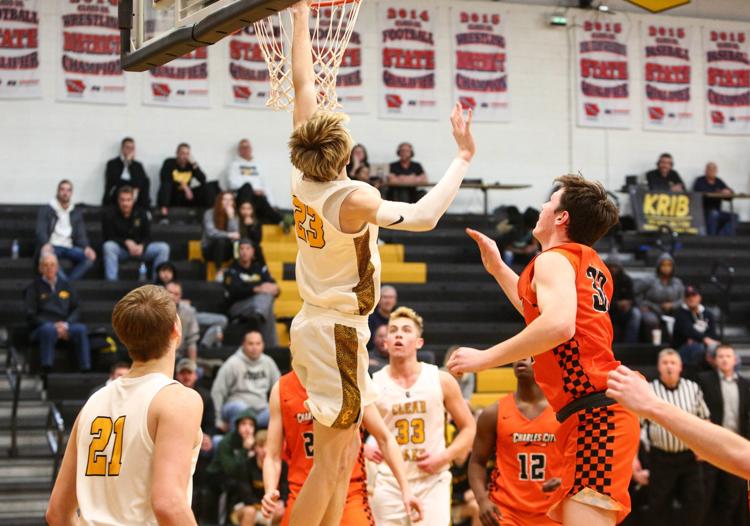 Clear Lake vs Charles City 01.07 (12).jpg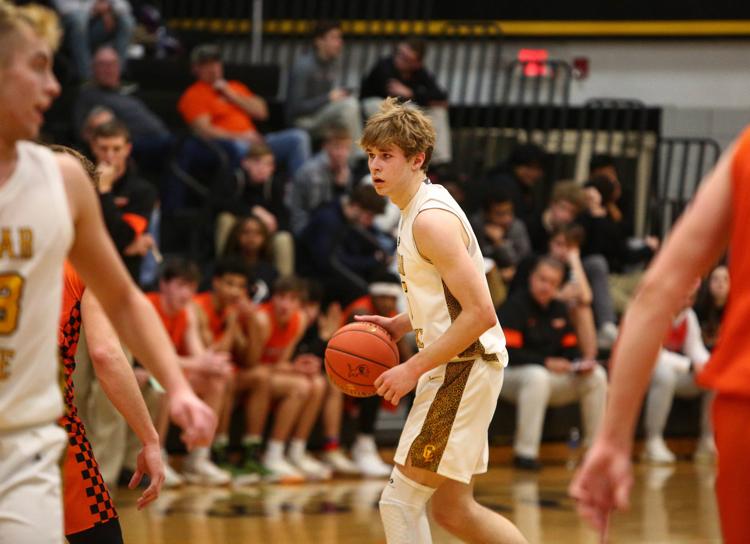 Clear Lake vs Charles City 01.07 (13).jpg