The St. Ansgar football team has blown through all three of its opponents up to this point in the Iowa high school state playoffs. The Saints are currently ranked second in Class A and are about to make their second consecutive trip to the UNI-Dome.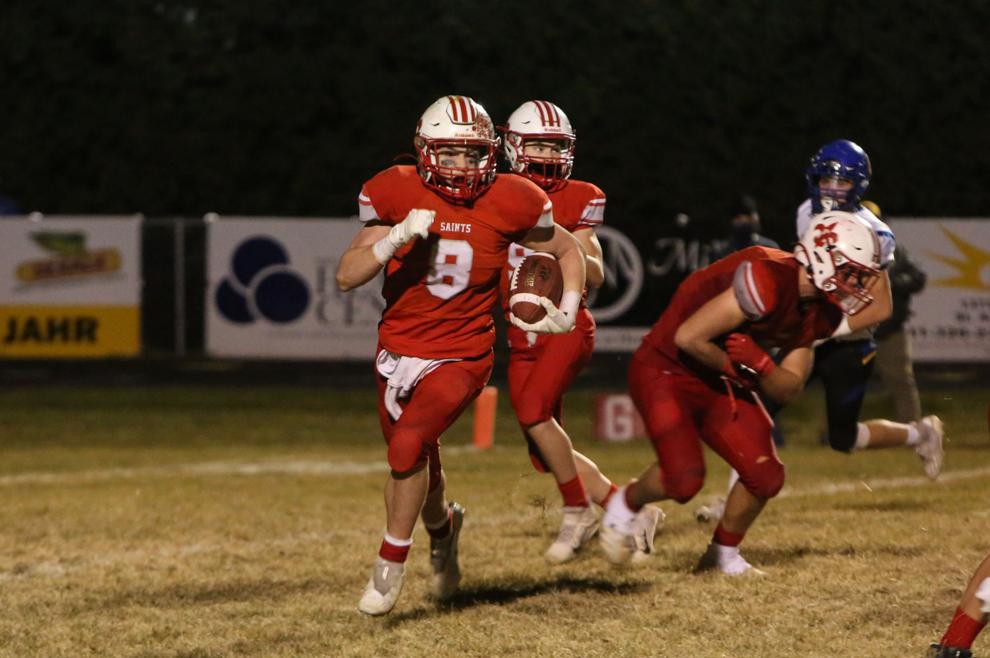 But before the team can get there, St. Ansgar has to make sure it can make it through another week without being hit by COVID-19.
There's been a statewide spike in COVID-19 cases and Mitchell County alone sits at a 21.1 percent 14-day rolling average of positive test results as of Tuesday. Just last week, West Des Moines Valley was forced to cancel its playoff game with Dowling Catholic due to COVID-19.
That's why the St. Ansgar coaches and players have been proactive in urging the community to be smart. Before last Friday's quarterfinal game against MFL-Mar-Mac, St. Ansgar's captains put out a video on its social media page asking fans to help do their part.
"There's a lot of COVID spread in the community right now," senior captain Derek Peterson said in the video. "We'd like to stay in football and in school, so if you could wear your masks around the community when you're out and about, that would help us a lot."
Peterson, Ryan Cole, Alex Hansen, Carter Salz and Noah Michels make up the group of St. Ansgar captains. Head coach Drew Clevenger says that they, along with the rest of the team, have been proactive about mitigating the spread of the coronavirus since the start of the season.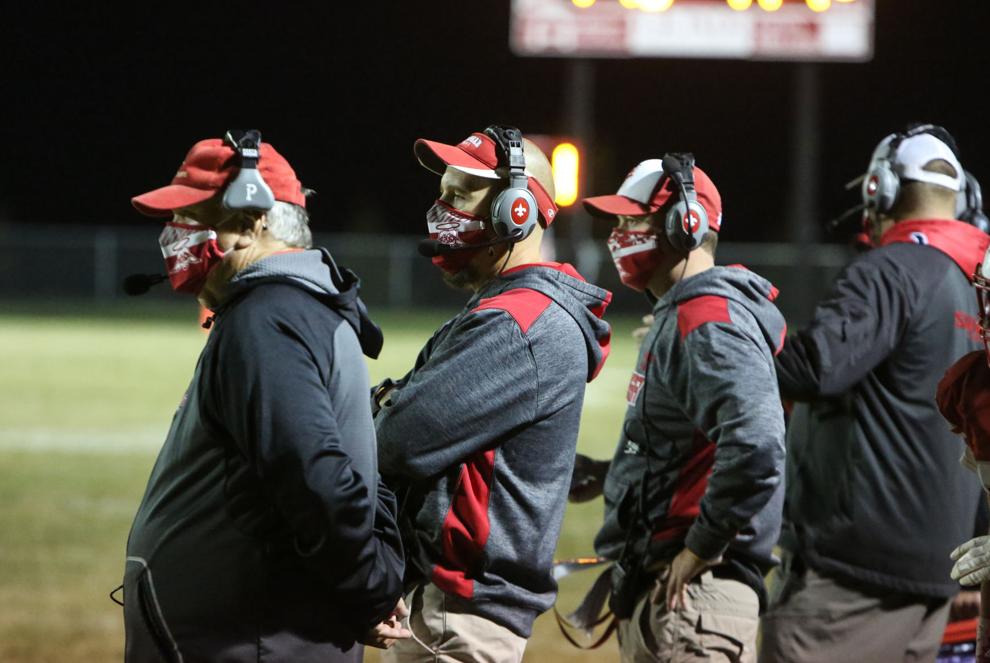 "At the preseason meeting with our parents, our captains got up and spoke and really implored the parents to do a good job on their part so we could keep the season going," Clevenger said. "This was back in early August."
St. Ansgar is one team that hasn't missed time due to COVID-19. The Saints have been able to play in every scheduled game so far this season.
Other North Iowa teams haven't been so lucky. Mason City, Osage and Charles City were a few teams who had to miss games because of someone connected to the program testing positive.
"Every week this year we're just thankful to be playing," Clevenger said. "At the beginning of every week, we're trying to get to Friday healthy. Healthy injury-wise and healthy where we're not in quarantine."
The Saints, to their credit, have taken precautionary steps to stay healthy. Some players wear shields that are attached to their facemasks. St. Ansgar coaches regularly sanitize.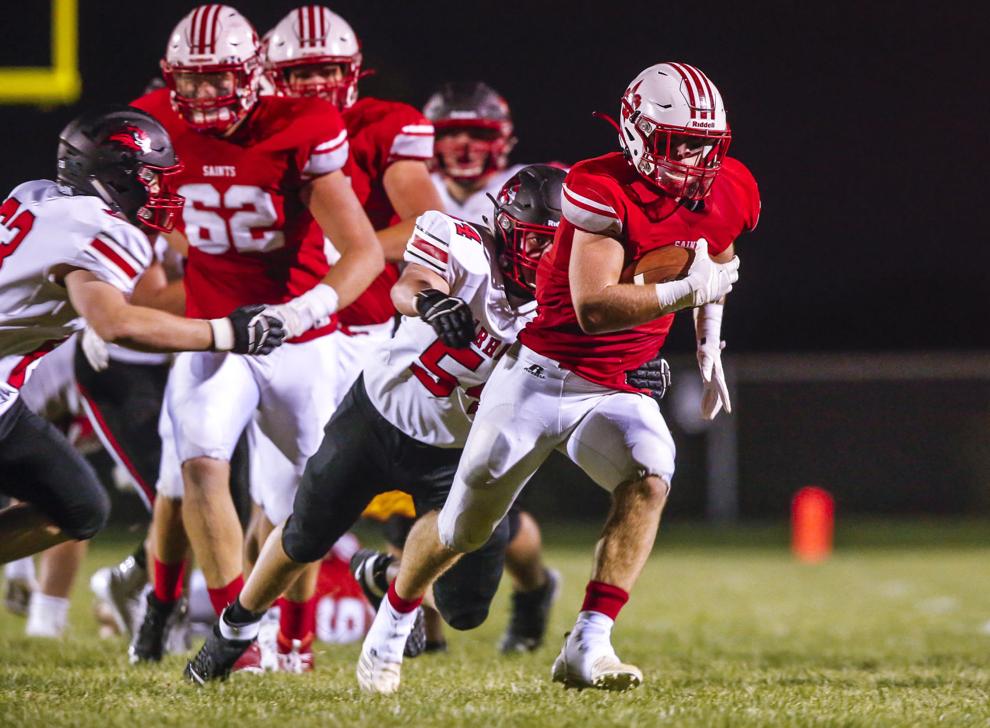 But maybe the biggest thing that the Saints have done has been emphasizing the importance of wearing masks.
"It's a very selfless thing to wear a mask, but we're doing it selfishly, because we want to keep playing," Clevenger said. "We're being selfless for selfish reasons so we'll get to keep playing and that's what we want to do."
The Saints have outscored playoff opponents 147-34. Along the way, they've handily beaten two ranked opponents – which can do wonders for a team's confidence.
But Cole, St. Ansgar's new all-time career rushing leader, is more worried about going 1-0 than looking in the past. And 1-0 starts with staying healthy.
"We're just trying to make it to next week all of us, wearing our masks, making sure that we don't get sick," Cole said. "We just really want to be at the next game."
Coaches, players and fans alike were up in arms on Tuesday morning about whether or not fans would be able to attend state football games at the UNI-Dome this weekend.
Due to the rising numbers of COVID-19 cases across the state, Gov. Kim Reynolds put out a proclamation intended on slowing the spread. One major area the state is focusing on are sporting events. For youth sports (anyone 18 and under), only two people would be allowed at a sporting event per athlete.
This new rule caused some questions from fans who had already purchased their tickets for state football. The IHSAA has since clarified that the new guidance does not apply for state football, due to a mask-mandate and seating chart already in place at the UNI-Dome.
Members of the St. Ansgar football program are hoping to see the community follow the team's lead. And members of the St. Ansgar community are hoping to see the Saints win their first state championship since 2011.
St. Ansgar plays No. 3 Iowa City Regina at 9 a.m. on Friday in Cedar Falls.