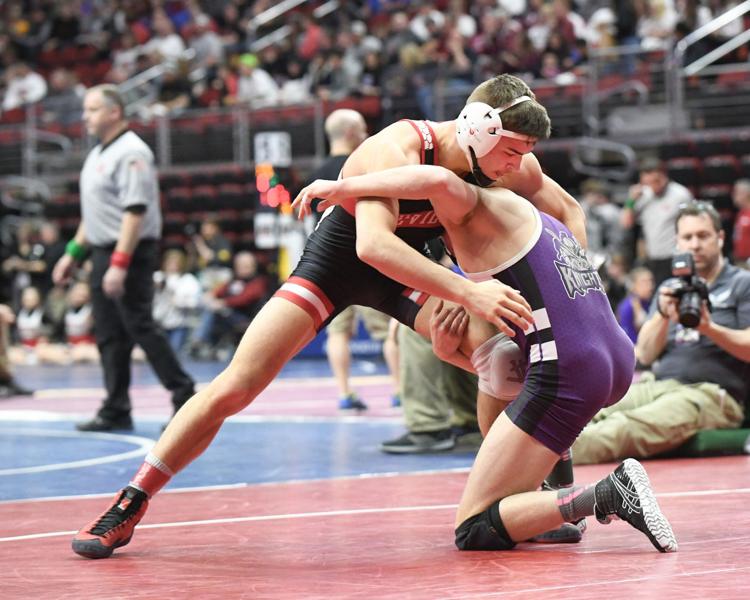 The Riceville wrestling team isn't the biggest team in Class 1A.
In fact, according to head coach Che Oulman, the Wildcats are actually on the opposite end of the spectrum as far as size is concerned. Riceville is one of the smallest schools in Class 1A – the smallest wrestling class in the state of Iowa.
Although Oulman says there could be more student-athletes out for the sport, the numbers on the wrestling team reflect that of the town's population. In a town with a population of under 800 people, there's only eight wrestlers on the team.
"Riceville, honestly, is like one of the five smallest wrestling schools in the state of Iowa," Oulman said. "We know that we're a smaller school, but I don't think that limits the kids on their success."
To Oulman's point, the season has been nothing short of a success up to now. At the moment, Riceville has three wrestlers ranked in the top 10 of the latest Predicament rankings.
Junior Lawson Losee is ranked No. 3 in the 152 pound class, senior Drew Fox is ranked No. 6 in the 182 class and junior Mitchel Marr is ranked No. 9 in the 220 class. Collectively, the trio has racked up more than 40 wins and only three losses to start this winter off.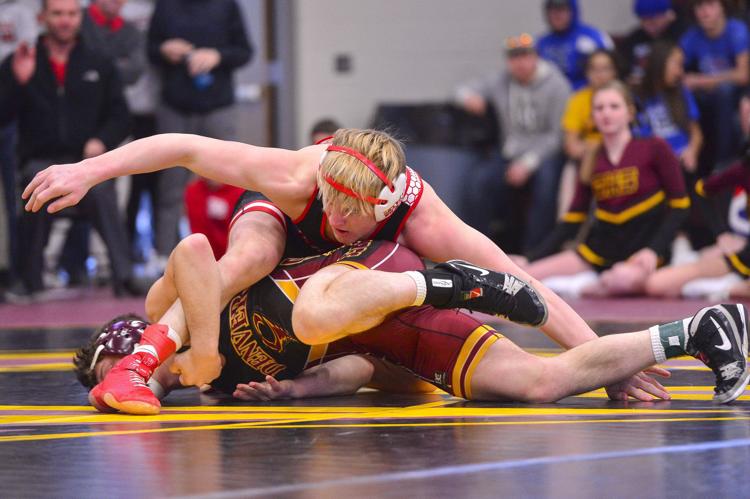 When wrestlers across the state of Iowa get online to check the rankings, Riceville has made quite the impression – especially for a program that only has a single-digit number of wrestlers out this year.
"It's pretty cool. We're all pretty good friends," Fox said. "It's good for the school and it represents our school well. You can ask anyone, and they think it's cool to see their name in something."
But ask any of the three wrestlers – or their coach for that matter – about what the rankings really mean and you'll get a similar response from everyone.
"The idea of being ranked is fine, but we've just got bigger goals of getting to state and bringing home medals," Oulman said. "These kids, when we talk about bringing home medals, we're talking about gold medals, which means wrestling on Saturday night in Des Moines."
Last season, the trio all had winning records. But only Losee made it to the state tournament at Wells Fargo Arena in Des Moines. He ended up finishing with a bronze medal in his sophomore campaign.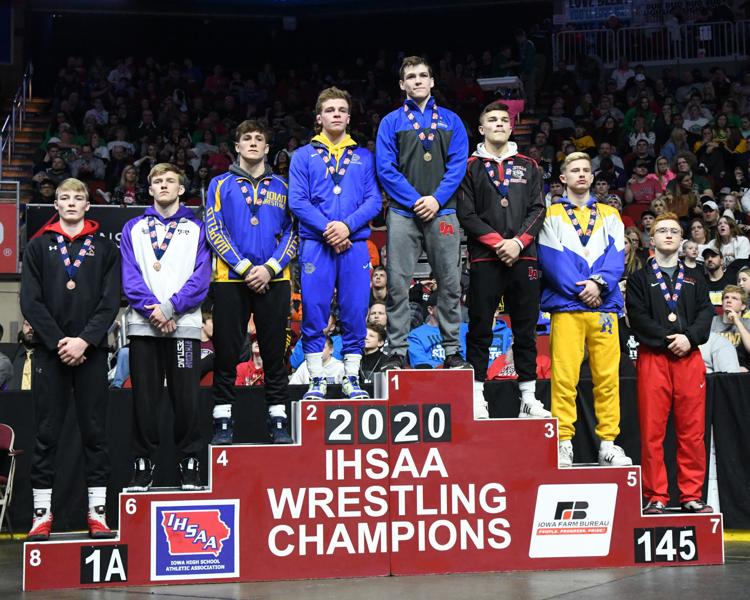 "Obviously, my goal is to be a state champ," Losee said.
For Fox and Marr, falling short of the state tournament last year doesn't sit right with them.
"After I lost in sectionals last year, that made me mad," Marr said. "So it made me want to get to the state tournament this year. Made me want to work harder. I've been preparing for it and we'll give it a shot."
All of these three will be looking to win Riceville's first individual state championship since 2017 – when Chance Throndson broke a 20-year individual state title drought and placed first in the 132 pound weight class.
For now, the trio will look to keep building off their early season achievements. What separates this group is the ability to build off each other's individual successes.
"Let's say Lawson goes out and wins a tournament and we have two more guys in the finals," Oulman said. "Those guys are trying to strive to have three champions vs. just the one.
"I think it goes with being self-motivated and motivated because their friends are having success and they don't want to fall behind. Therefore, you work harder in practice, and then you just come out there and showcase your talents on the mat in the gym."
Riceville will continue its season at 10 a.m. in a tournament on Saturday at North Tama High School.