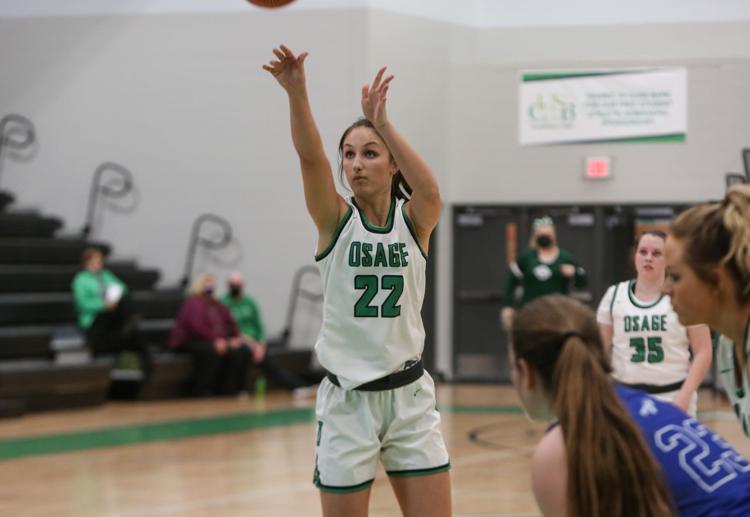 The Osage girls basketball team has been here before.
After losing a close game to St. Ansgar early in the season a year ago, the Green Devils went on to win 22 of 23 games and make it to the Class 2A state championship game against North Linn at Wells Fargo Arena in Des Moines.
With many of the same girls on the team from last winter, the No. 7 Green Devils can lean on that experience after dropping a game to the third-ranked Saints, 57-53, earlier this season.
"It's exactly what happened to us last year," Osage head coach Chad Erickson said. "They've been through this. We know in two weeks that it's probably going to decide the conference. Every practice and every game is hopefully leading up to us playing a little better."
Since the loss, it's been nothing but smooth sailing for the Green Devils. Osage has won five games in a row, including a dominant 64-10 victory over Rockford at home on Tuesday night.
In those five games, the Green Devils (7-1) have outscored their opponents by an average margin of 40 points.
"Honestly, I'm kind of happy that we did have an early season loss, because it helps us," senior Danielle Johnson said. "It's not so much pressure. It takes it off, like, Ok now we can really work towards what we want. We don't have the ranking on our back or anything like that."
But the girls at Osage would be lying if they said they didn't want to get a little revenge on their county rivals.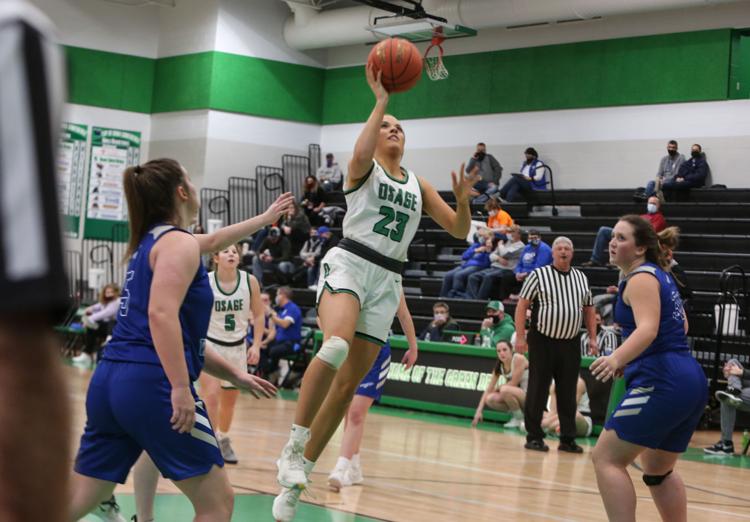 Johnson, Erickson and senior Ellie Bobinet all talked about how important the rivalry is to the county and to Osage. For the Green Devils, every game before the rematch on Jan. 19 is used to get better.
The Top of Iowa East conference title hangs in the balance.
"We keep hearing every day that we've got to beat St. Ansgar," Bobinet said. "We've just got to keep preparing for them. It's always a blast playing St. Ansgar and it's always good energy. It's fun, but we want to beat them."
One way that the Green Devils can improve is by getting more production out of key role players. Johnson is averaging close to 22 points per game, while Bobinet is averaging double-figures (11.3 ppg) as well.
However, the scoring drops off after those two. But Erickson thinks he has the athletes capable of stepping up when Johnson is double-teamed or having an off-night.
"I don't think it has to be the same person, but we need just that third option every night," Erickson said. "That might be a different girl, but we need a third scorer to get us 8-10 and we're in pretty good shape if we can get that done."
Although earning a win over St. Ansgar is the next goal in front of the Green Devils, it isn't the ultimate season goal. Osage is eyeing a return to Wells Fargo Arena – and a return to the championship game.
Osage came up just short in the title game last year, losing to North Linn 66-42. The Green Devils know what it takes to win a championship after winning the state volleyball title in the fall.
Now they're hoping they can take lessons from last year, this fall and the early part of this season to give it their best shot when the time comes.
"We're working towards bigger things at the same time," Johnson said. "You know, we are kind of using last year as a motivation. We did it last year and we can do it again."
The Green Devils will continue their quest for a championship at 6:15 p.m. on Friday at Northwood-Kensett.
Osage girls basketball vs. Rockford 01-05-21-1.jpg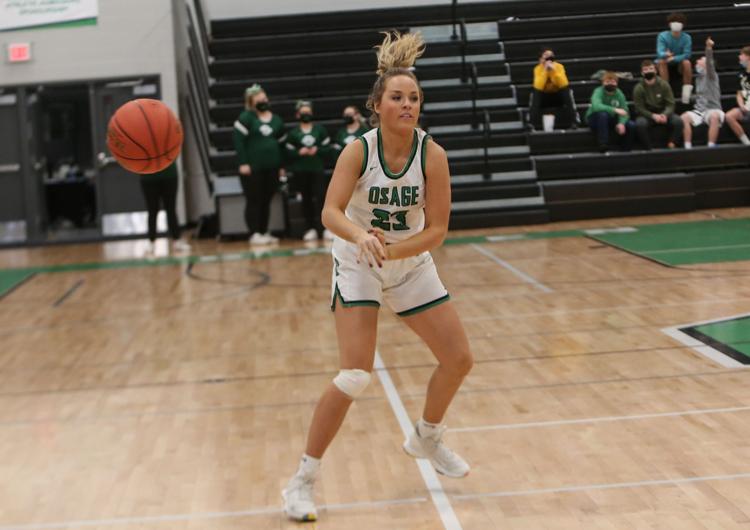 Osage girls basketball vs. Rockford 01-05-21-2.jpg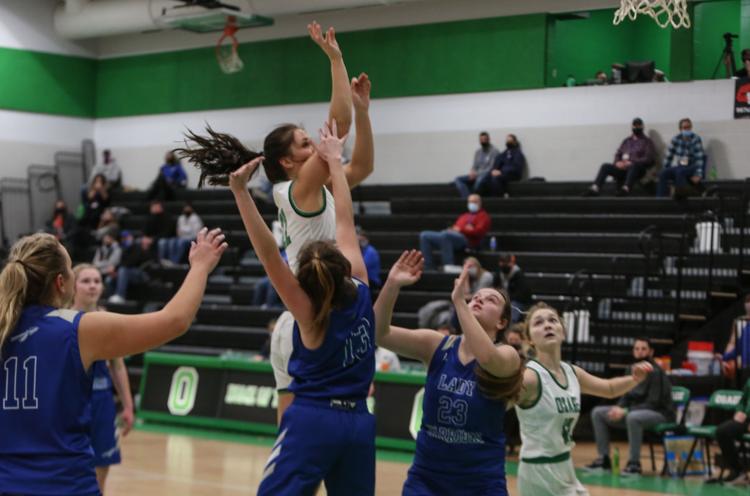 Osage girls basketball vs. Rockford - Johnson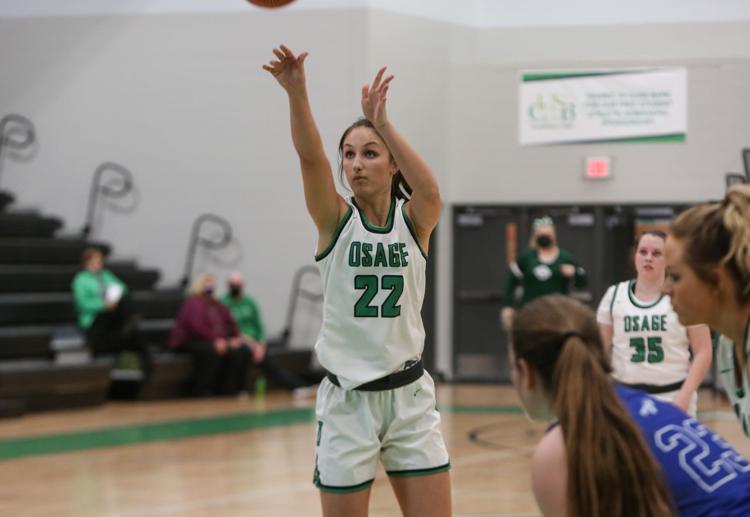 Osage girls basketball vs. Rockford 01-05-21-4.jpg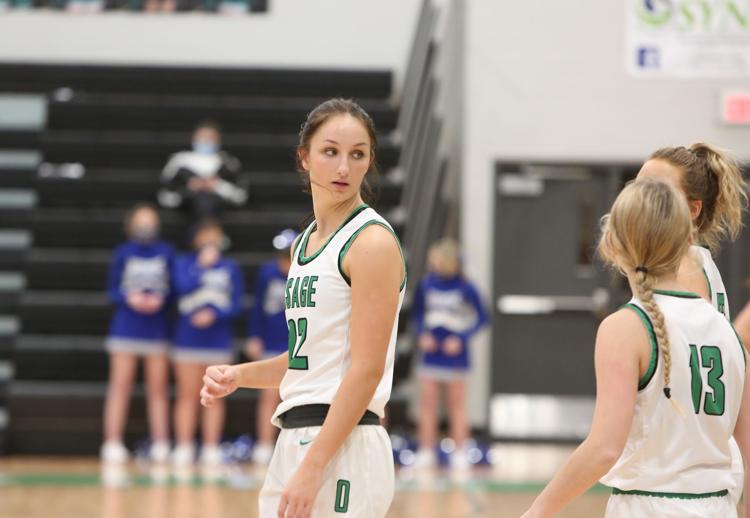 Osage girls basketball vs. Rockford 01-05-21-5.jpg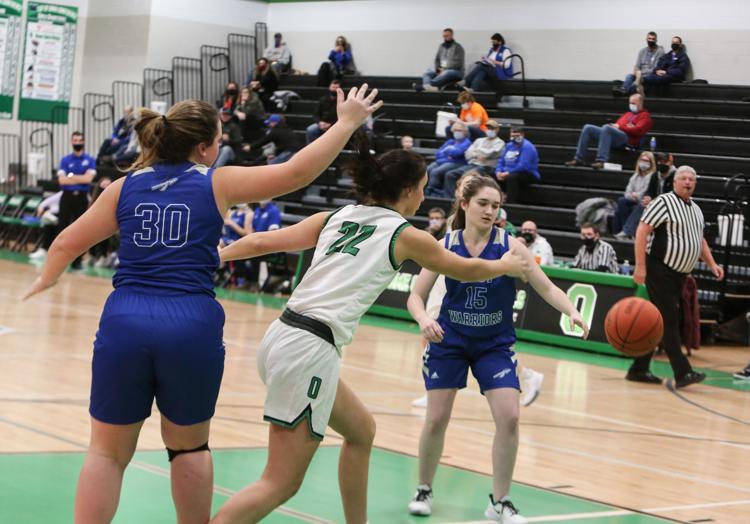 Osage girls basketball vs. Rockford 01-05-21-6.jpg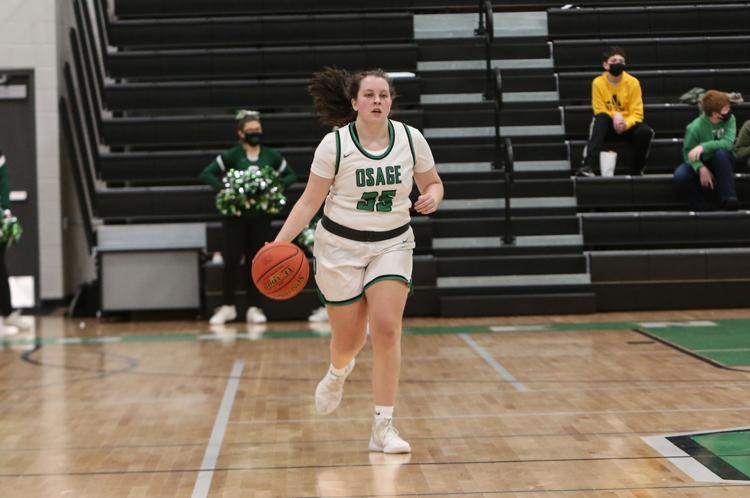 Osage girls basketball vs. Rockford 01-05-21-7.jpg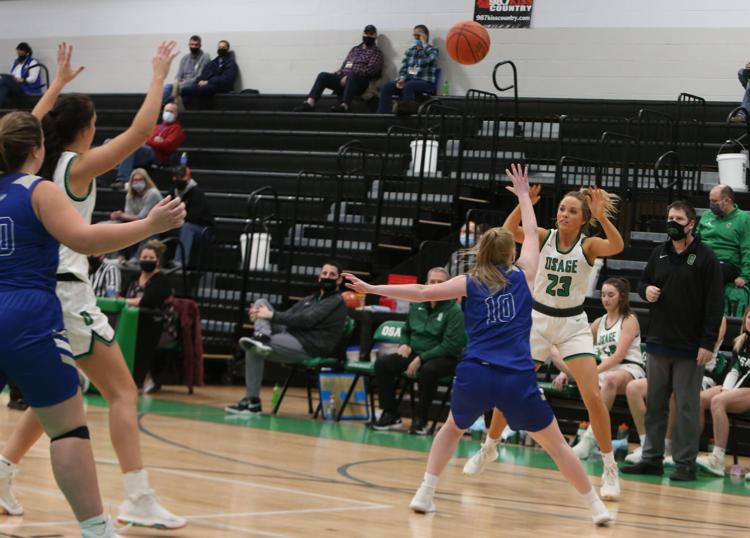 Osage girls basketball vs. Rockford - Bobinet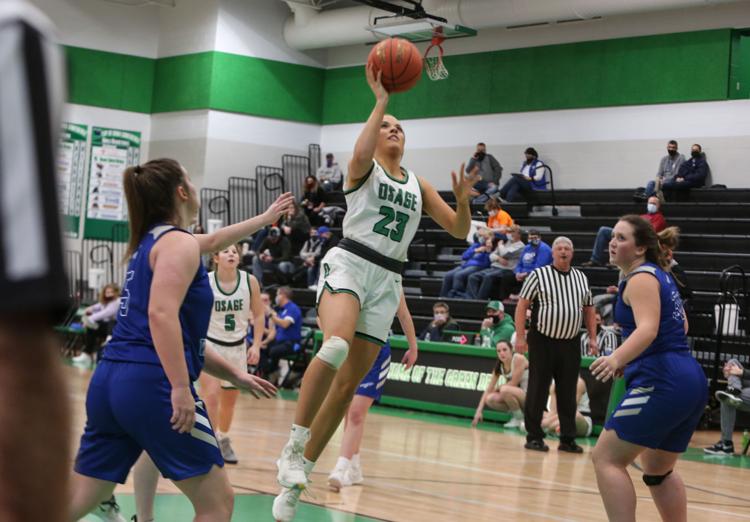 Osage girls basketball vs. Rockford 01-05-21-9.jpg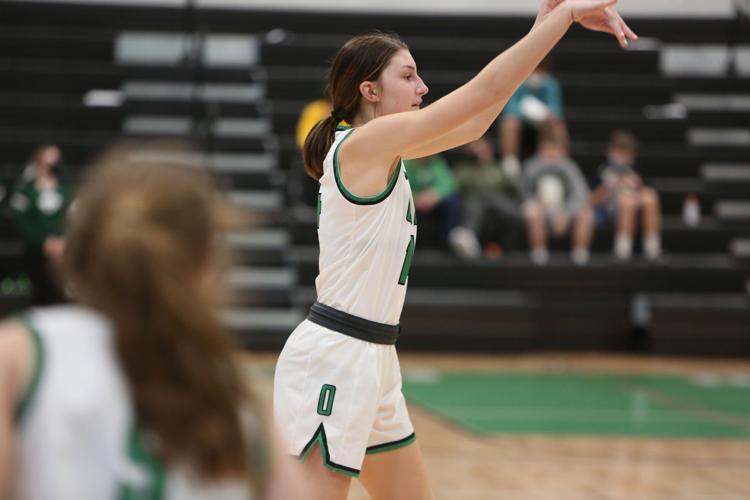 Osage girls basketball vs. Rockford 01-05-21-10.jpg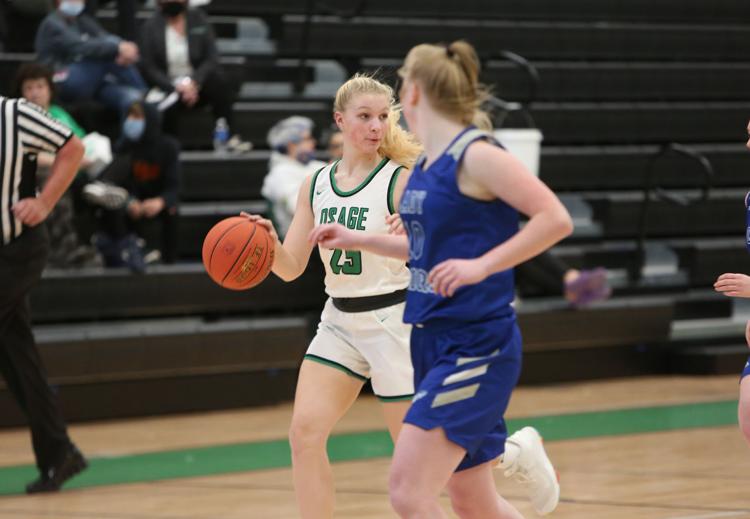 Osage girls basketball vs. Rockford 01-05-21-11.jpg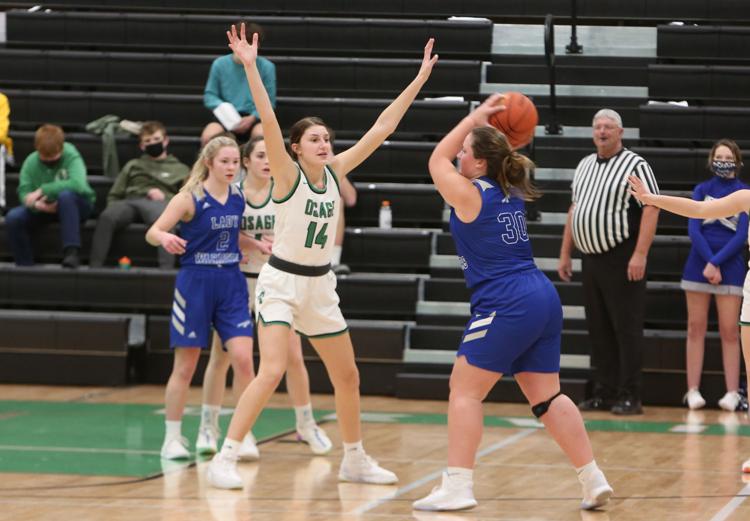 Osage girls basketball vs. Rockford 01-05-21-12.jpg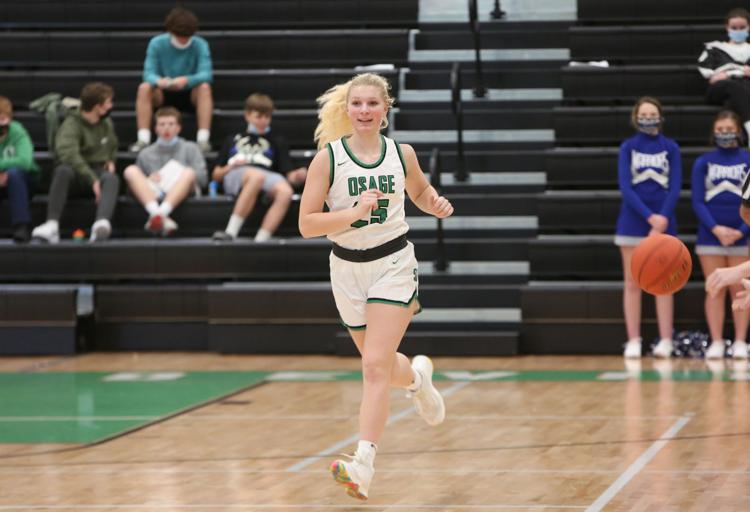 Osage girls basketball vs. Rockford 01-05-21-13.jpg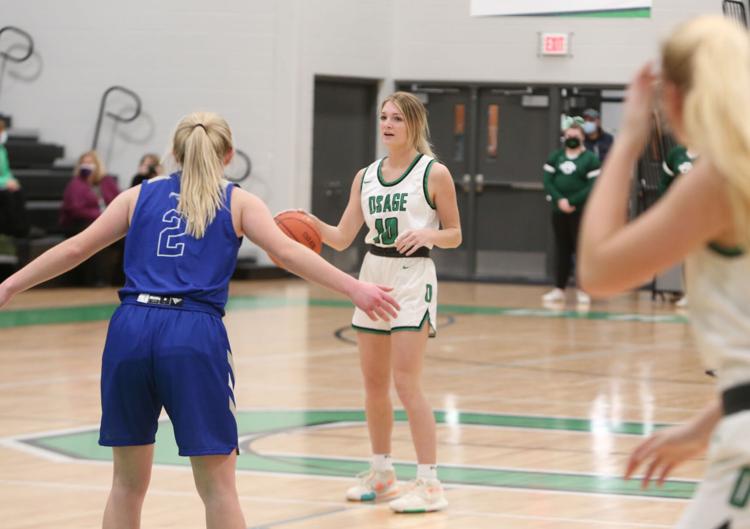 Osage girls basketball vs. Rockford - Halbach