The 2018 season was an exciting one for Osage football. 
This year could be even better. 
Last season, Osage made it to the postseason for the first time since 2012 behind senior quarterback Brett Bobinet. After beginning the year at 1-2, the Green Devils won their final six regular season games to punch their ticket to the playoffs. 
The year ended in disappointment as Osage lost in the first round to West Branch, 56-14. 
Now Bobinet is gone, along with slot receiver Hayden Meek and starting center Dalton Wright. Despite these losses, the Green Devils go into this season with a fair amount of confidence and swagger. 
At Thursday's practice, with loud music playing over the Sawyer Field loudspeakers, head coach Matt Finn discussed his excitement about the new roles his players will have this season.
"Collin Muller was an All-District safety for us last year, and he is taking over at quarterback," Finn said. "He's going to do a great job for us. Spencer Mooberry is an all-district safety as well, and he is going to start on both sides of the ball for us."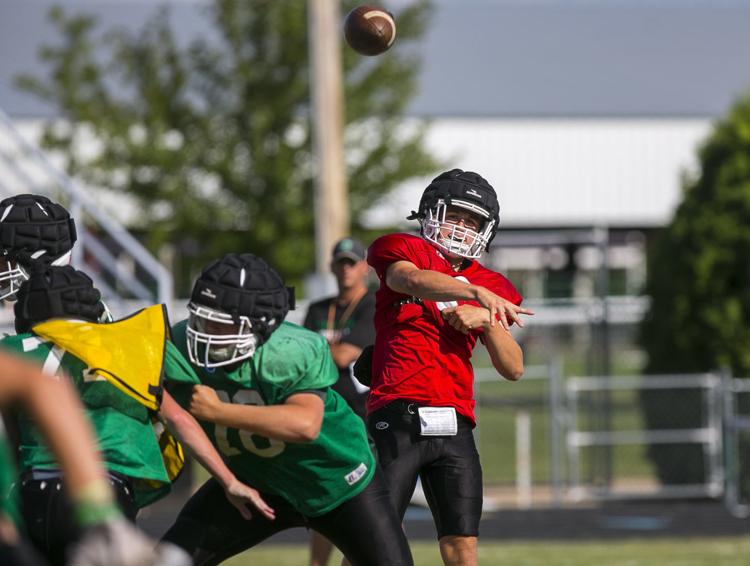 "Briar Wagner, who is a new name for everybody. He's an inside linebacker, and he has done a great job as well. We're pretty excited for those dudes."
Starting running back Zach Williams is returning, one year removed from running for 1094 yards and 11 touchdowns. Williams is confident that he can match or improve on last year's numbers, mostly because the Green Devil's offensive line is almost all back. 
"They're all juniors and seniors," Williams said. "We'll have a bunch of veterans on the line. If we had all sophomores and juniors, it might be different, because they might be a little scared on the line. But I think we'll have a really good line this year."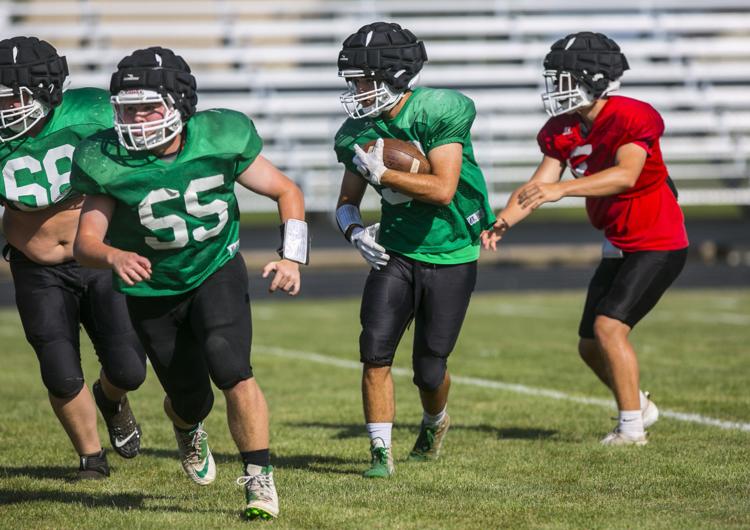 You have free articles remaining.
The Green Devils' top two receivers, Gage Belz and Thor Maakestad, are both back and are working on getting in sync with Muller. The junior has big shoes to fill as Bobinet threw for 2,864 yards last season, along with 31 touchdowns, but Maakestad is confident that the new quarterback and the wide receivers  will develop a good rapport. 
"We did a lot of work in the offseason," Maakestad said. "Call him up and get him on the field all the time. Every week we were putting in work to get ready for the season."
Maakestad had 39 receptions last season for 863 yards and a team-high 13 touchdowns. After a whole off-season to think about the season's tough finish, he is eager to get back on the field. 
"I'm just ready for the season," Maakestad said. "I'm a little anxious for it. Just ready to get back on the field and show what we can do. It was heartbreaking last year after losing in the first round, but it's great to be back here. We love the feeling. There's nothing like the Friday night lights."
Losing a star quarterback always makes things more challenging. But Finn is excited about his new signal-caller.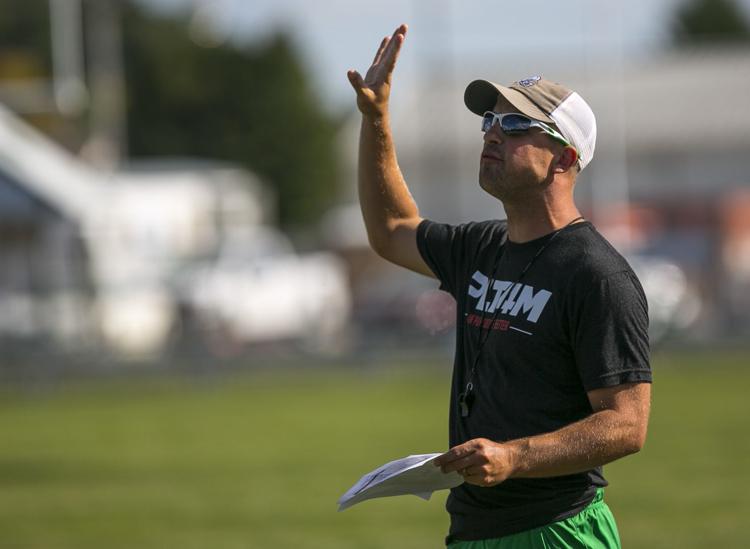 "He's got a brain for the game," Finn said. "He figures it out. It doesn't mean every rep is perfect, it just means that he knows what he does. You can tell a lot about his thought process as he goes through his progression. For a junior, he is pretty savvy."
With 18 seniors and most of his starters returning, the coach is excited to dive even deeper into his playbook this year.
"We've only had three or four guys on each side of the ball where we have new faces, they've done a fabulous job," Finn said. "We've done a little bit more, we've gotten a little more complex with our scheme on both sides of the ball. We're really seeing some maturity out of some young guys. It's been fun." 
Last season was a big step forward for the Green Devils. But this season, the players and coach seem to agree, they need to go even further. With so many seniors on the team, it might be their best chance for a deep postseason run. 
"If we just win one playoff game, then we'll figure out what we have to do next," Finn said. "It was like, We're on the big stage, haven't been there in awhile, and we've got to learn how to win.
"We don"t want to think that we've done something yet. Last season is last season, and this is a whole fresh start for everybody. We haven't earned anything yet."