Northwood-Kensett head coach Dave Capitani said he is preparing for Friday's showdown with No. 1 Don Bosco like he would any other team the Vikings face during the season.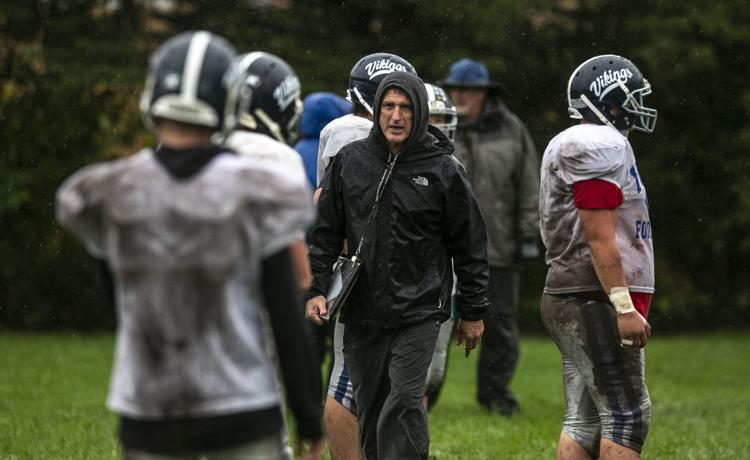 But just below Capitani's calm demeanor, the veteran coach showed the slightest excitement when he talked about facing the Dons at home.
The 4-1 Vikings would like to put the first blemish on the Dons' perfect record just like they did last season when Northwood-Kensett went down to Gilbertville and beat the two-time defending state champions 18-0. 
"We played lights out defensively in that game," Capitani said. "We were near perfect in every aspect of the game."
Capitani said that will need to be the case again when No. 17 Northwood-Kensett hosts Don Bosco in the 7 p.m. game.
The Dons, who are ranked 31st nationally in the 8-man game, according to MaxPreps, has outscored its opponents 313-29 in five games this season and even scored 87 points in one game.
The Vikings average 40 points a game (201 points in five games) and have allowed 73 points in five games this season.
"They are definitely a good football team. They are better than last year," Capitani said. "It's a good opportunity to see where we stack up."
Capitani said his team will do what it does best against Don Bosco and that is to run the ball. He said the plan is to keep the ball away from the Dons' high-powered offense as much as possible Friday night.
"Offensively, we are doing what we want to do," he said. "We control the ball and finish drives. Defensively, we are making progress each week. We will need to be prepared."
Carrying the offensive load for Northwood-Kensett is senior Caden Schrage. The quarterback is more like a running back on most plays and leads the Vikings' rushing game with 497 yards on 68 carries. He has five rushing touchdowns.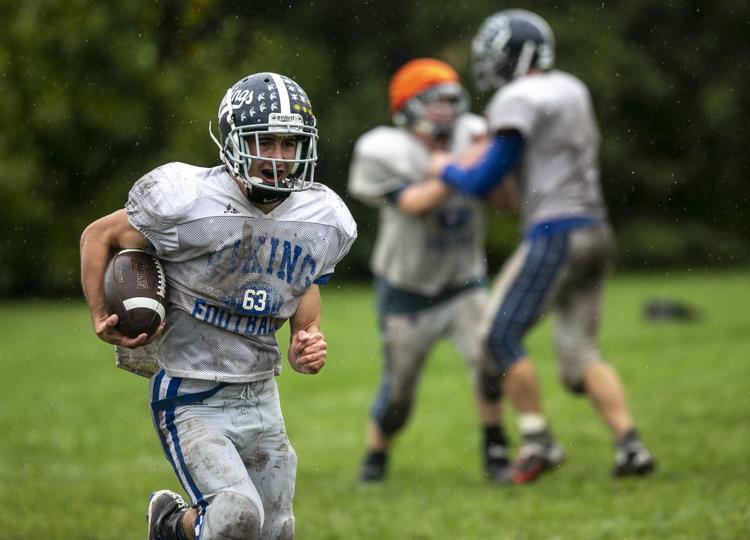 At the quarterback position, Schrage has 132 yards on six receptions. Two of those have gone for touchdowns. 
You have free articles remaining.
Junior running back Brandon Varner is the top running back for Northwood-Kensett with 462 yards on 73 carries. He has scored a team-high 11 touchdowns, including a long of 64 yards.
Both will be called upon to provide the Vikings with the brunt of the offense Friday against Don Bosco.
"While this is a team game, these are the two guys that get the most touches each week. We lean on them a lot," Capitani said. "Caden is a real competitor and an extremely hard-working kid who makes good decisions.
"Brandon is a hard runner with good speed. He'll get the first downs in third-down situations, and he is capable of big plays."
On defense, Kyle Nichols is a force for the Vikings. At 6-foot-2 and 210 pounds, the sophomore is tough to contain and that shows in the stats. He leads North Iowa with 11 quarterback sacks (10 solo and two assisted) and has a team-high 35 tackles.
"Kyle is a big kid who moves well," Capitani said. "He's a hard kid to handle one-on-one and he makes big plays."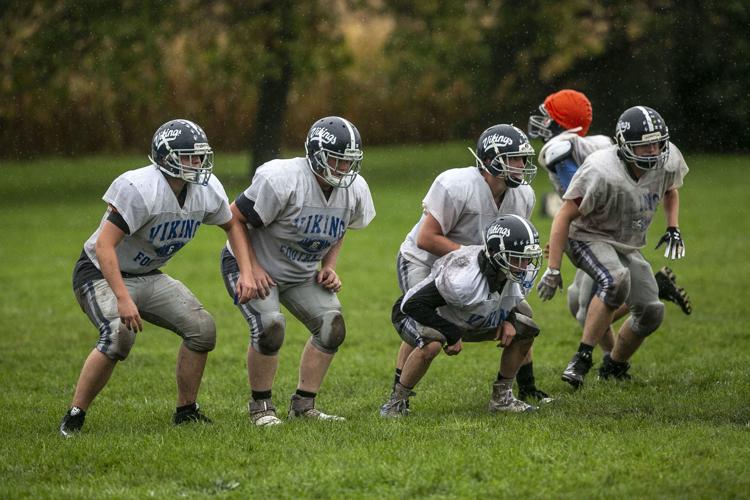 The veteran coach also gave props to the players on the offensive line – seniors Blake Hagen, Tristan Rothove, Ethan Thofson and Gideon Rollene – for making the holes for Schrage, Varner and the other backs.
"They have been real solid," Capitani said. "Our offense doesn't work without them."
Junior quarterback Cael Frost leads Don Bosco with 13 touchdown strikes and has completed 25 of 44 passes for 572 yards (22.0 yards per catch). He also is lethal on the ground, with 490 yards on 59 carries and nine TDs.
Senior running back Thomas Even has 561 yards on 39 carries for a 16.9 yards per carry average and has scored 10 touchdowns.
Senior receiver Lewis Havel leads the Dons with 12 catches for 267 yards, with six going for touchdowns.
"This will be a tough game, but I think we'll be prepared," Capitani said. "We need our players to believe."