It's a strange new world for the NIACC men's basketball program, but for fans of the team, there will be a few familiar faces to help ease the transition into an uncertain 2021. 
A lot has happened since the last time the Trojans took the floor. On March 7, 2020, the team fell to Des Moines Area Community College (DMACC) in the NJCAA Division II Region XI championship game, by a score of 82-80.  Soon afterward, the NJCAA cancelled the national tournament due to COVID-19, one of many sports dominoes to fall in the wake of the pandemic.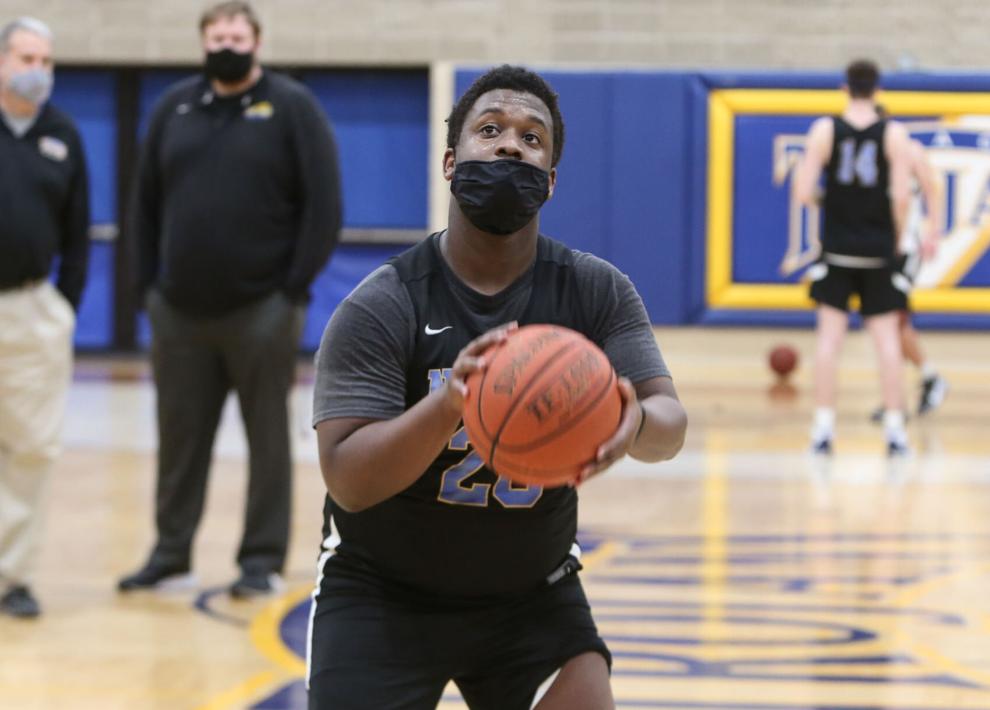 But now, 10 months later, the Trojans are back on the practice court, eager to begin a new season. NIACC goes into 2021 missing their top six scorers from last year, as all went on to earn full-ride scholarships at new programs, according to NIACC head coach Mark Mohl. 
This season, Mohl will turn to his sophomores, who all played supporting roles on last year's squad, to shoulder more of the load. Losing that many top scorers might seem like a devastating blow, but after 13 seasons of leading the program, Mohl is used to the turnover that comes with coaching a junior college team. 
"We're really happy for those kids. Not only are they great basketball players, but they are terrific human beings," Mohl said. "It's tough. We lost those guys, but that is what junior college is. Every two years, you are replacing. I would expect our sophomores to step up."
One of the returning sophomores is Mike Cranshaw, the eldest of a trio of local players that will suit up for the Trojans. Cranshaw's former Charles City teammate Bradley Andrews joins the team this year, along with Jeffrey Skogen, the top scorer at Mason City each of the past two seasons. 
To Mohl, the presence of those three standout local high school players is a testament to the team's success on the court, through its strategy of recruiting players from Iowa and the rest of the Upper Midwest.
"Our deal is that we want to recruit well at home, and branch out from there," Mohl said. "If we can stay within the surrounding states, that is good. We're going to go wherever we can to get the players that we think are going to help us. We're very fortunate to have those three local young men. Great kids, on top of everything else."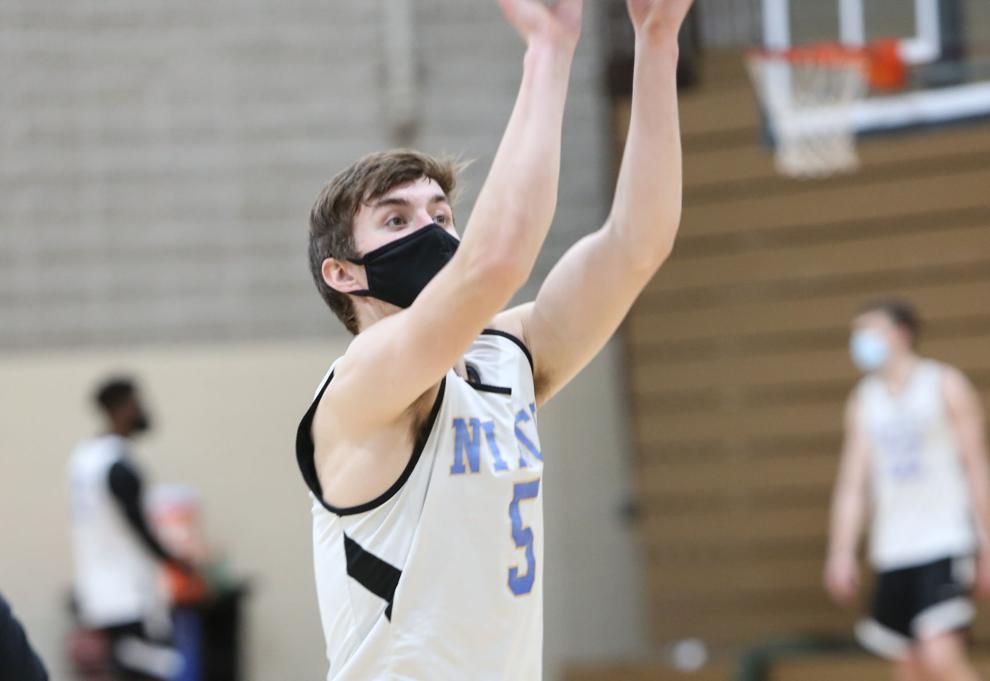 For Skogen, playing basketball at NIACC is something of a family tradition, as both of his older brothers, Sam and Mac, also played  for the Trojans. Thanks in large part to their glowing reviews of the program, Skogen decided to be the latest in his family to swap Mohawk black and red for the Trojan blue and gold.
"They both really loved it here," Skogen said. "They loved all the coaches that they had, the atmosphere, and the way that everyone helps each other out.  They both really liked it, and that really helped my decision to come here also."
The other two local guys, Cranshaw and Andrews, last played together in 2018, when Cranshaw led Charles City in scoring his senior year of high school. In his first season at NIACC, Cranshaw played in eight games, as the sophomores played the majority of the minutes.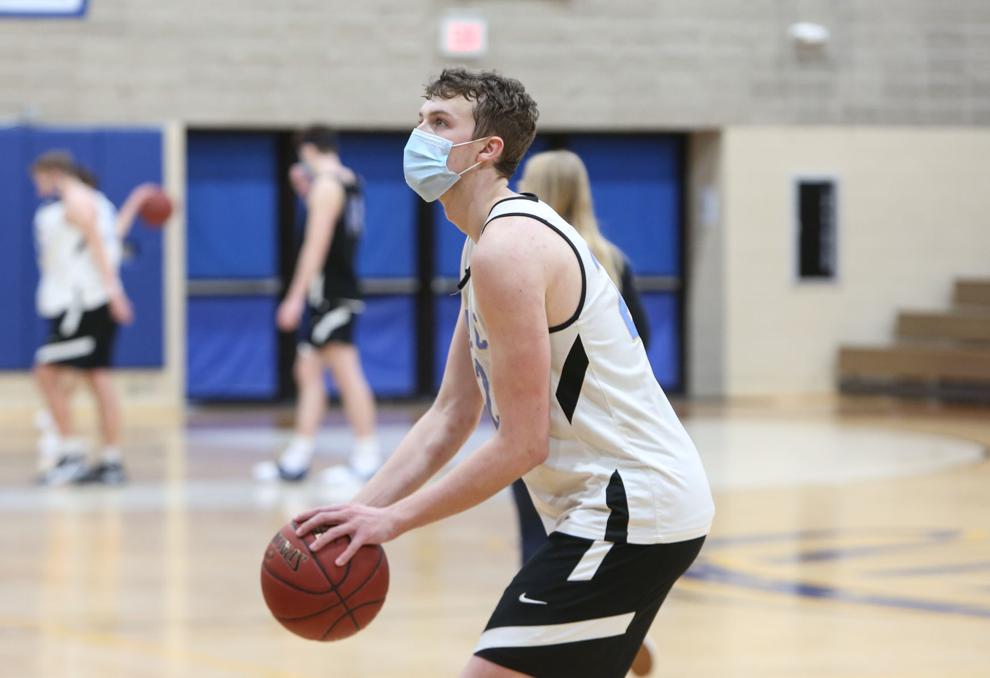 Now, as one of the team veterans, Cranshaw will be taking on a much more central role in the team's game-plan. Even with so many new faces on the roster, Cranshaw is confident that the team can be just as successful as they were a season ago. 
"I feel like we can repeat and maybe take the next step and go to the national tournament," Cranshaw said. "We have the guys to probably be just as good, or maybe even better."
As a high school teammate, Andrews says that Cranshaw played a role in his decision to sign with the school, and while the closeness to home was not the deciding factor, Andrews said that being 30 minutes from Charles City was an added plus.
The main factor was the team's presence in the regional championship in each of the past two seasons. 
"Growing up, I heard about how good they were," Andrews said. "Especially these past two years, they've been very successful, and last year they were ranked No. 1. I'm really looking forward to playing here."
The fall and winter months have been tough without basketball for coach Mohl. He admits that it does feel strange to be kicking a season off in January and ending it in April, but said that his team will go into every game just grateful to be on the floor. 
"Wins and losses this year aren't that big a deal, as long as our guys have fun and everybody stays healthy," Mohl said. "To me, that is going to be a great year. If we pick up wins along the way, that is just all the better.'
NIACC will start the regular season on Jan. 20, at Iowa Central Community College in Fort Dodge. 
Shane Lantz covers sports for the Globe Gazette. You can reach him at Shane.Lantz@GlobeGazette.com, or by phone at 641-421-0526. Follow Shane on Twitter @ShaneMLantz.