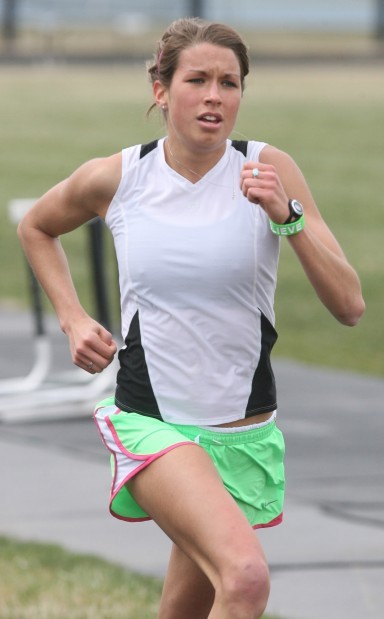 MASON CITY — The number of awards Anna Buenneke has racked up during her two years at NIACC rivals the amount of time she puts into track and cross country.
NIACC track and field coach Curtis Vais characterizes Buenneke as one of the most important runners during his tenure.
The multiple time all-American who has a laundry list of accomplishments signed with Iowa State on Monday.
"We knew she was special," Vais said. "With her work ethic, there's just not a lot of people like her. It doesn't matter if it's raining, snowing, hot or cold, she's going to get a workout in."
Buenneke is a two-time NJCAA indoor national champion (3,000 and 5,000).
She holds 12 NIACC school records and finished 14th at the 2011 USA junior outdoor meet in the 5,000.
Twice she's been named the Region XI runner of the year.
You have free articles remaining.
It's not a bad resume for the sophomore out of Hazleton.
"There are athletes out there that feel fatigue or pain and shut down," Vais said. "She's not one of them."
Buenneke still has room for more achievements at NIACC. She'll run for NIACC in the outdoor regional championships in April before the NJCAA Outdoor Championships are held in May.
Then it will be off to Iowa State.
"I'm excited for her success and how she's grown," Vais said. "I think she still has a lot left in the tank."
Hobson signs with Eastern New Mexico
Marquez Hobson, a sophomore member of NIACC men's cross country and track and field teams, has signed on with Division II Eastern New Mexico University.
Hobson, a native of Minneapolis, helped NIACC's men's cross country team to a fourth-place finish at the NJCAA National Championships, a Region XI title and was a first-team all-region choice.
Hobson placed second at the Region XI Championships with a time of 25:49, which was three seconds off the winning pace. At the national meet, he placed 59th in the field of 288.