It's not often that a team loses its best player and somehow gets better. But the West Fork boys basketball team has done just that. 
A year ago the Warhawks went 18-5, largely behind the offensive contributions of All-State senior Zach Martinek. After the 2018-2019 season ended, West Fork lost Martinek and six other seniors to graduation.
They seem to be doing just fine, as the Warhawks went into Thursday night's game against Dike-New Hartford with a perfect 9-0 record. 
Two starters return from last season, along with senior Brett Weaver. The rest of the starting lineup and the bench is new, called up from the JV squad to try to fill in for those losses. 
"We moved up a pretty talented JV team up to varsity and they've really blended in really well with holdovers from last year's varsity team," head coach Frank Schnoes said. "It's a surprise that we're 9-0 because we played a pretty tough postseason schedule, but it's not a surprise that the kids have gelled pretty well together."
The Warhawks are led on offense by a trio of players. Senior Kaden Ames leads the team with 13.7 points per game, with junior Jakob Washington and Brayden Vold close behind with 12.9 and 12.0, respectively.
Washington has made the biggest splash so far. A year ago he was a JV player, and this season he is the team's second-leading scorer and leading rebounder, with 72 on the season.
"He really gives us an added dimension with some size inside," Schnoes said. "Just because he is such a good rebounder, both offensive and defensive end. He just has overall speed and plays good defense. He can guard any one of the five positions in any given game."
Washington's first varsity game came in the Warhawks' surprising opening win against Clear Lake on Dec. 3, a team that made it to the state tournament with a 24-0 record a season ago. In that game, Washington announced his arrival with a bang, scoring 21 points and collecting 14 total rebounds. 
"It was extremely huge for us, and I think it has carried throughout the whole season," Washington said of that first win. "We've played extremely well those games. We play as a team, and we all are there for each other, and hyping each other up."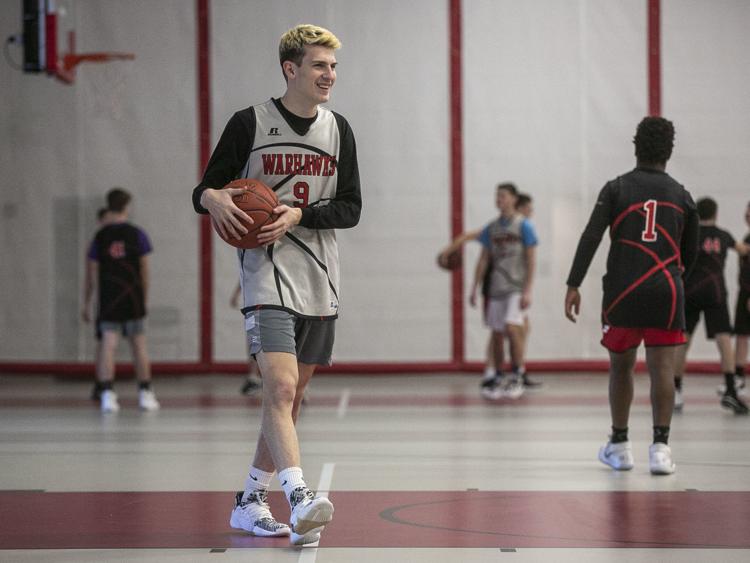 Washington has 72 rebounds on the season so far, among the top five for area players. He is listed at 6-foot-2 inches tall, but Schnoes insists that he plays like a much taller player. For Washington, crashing the boards and rebounding is what he loves to do most. 
"It's my favorite thing to do," Washington said. "I love rebounding, and I think it creates a lot of opportunities. That is how I got the majority of my points is from rebounding."
 "My dad has always been pretty big on that. Playing AAU, they're always preaching rebounding and crashing the boards. I noticed that I could get it if I really tried. It's been pretty huge for me."
With so many new players, both Schnoes and his returning players were unsure of how the team would look going into the season. They knew that replacing Martinek, who averaged 19.5 points per game a season ago, would be tough.
But with the leadership of the returning seniors, and the breakout play of players like Washington, things have gone surprisingly well.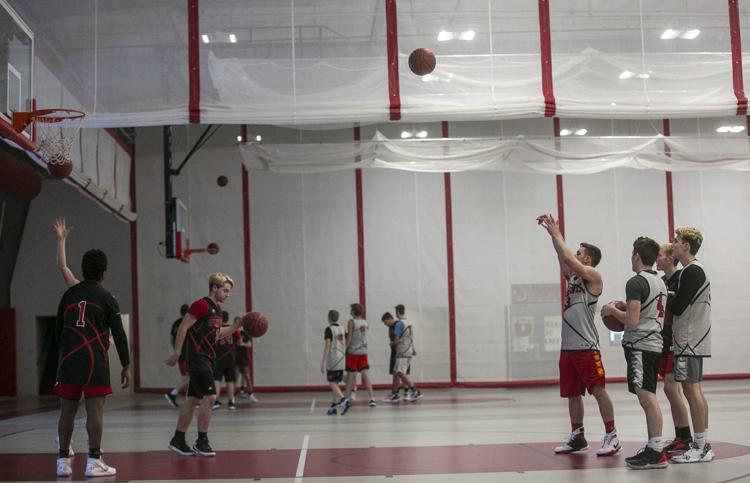 "We've played as a team, we've shared the ball well and spread out the scoring," Ames said. "Everyone has contributed, instead of just a couple players. It's been a whole team effort." 
At this point in the season, their eyes are still set on winning the conference. According to Schnoes, the team isn't looking ahead too far ahead, and is just focused on its next game. His players however, allow that a possible trip to Wells Fargo Arena is in the back of their mind.
"That's always the goal," Ames said. "We sit down and make goals before the season starts, and that is always on the list. Even if other people don't think we can do it, we always believe that we can do it."
The Warhawks played Dike-New Hartford on Thursday night. Results were not available at press time. 
Be the first to know
Get local news delivered to your inbox!