For Tracy Johnson, his new job is a bit like coming home.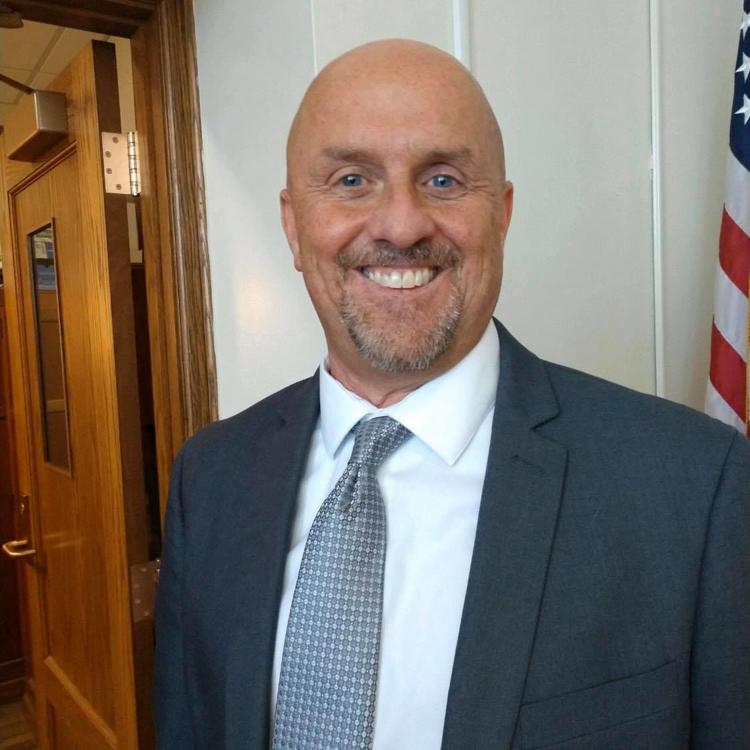 On Monday night, the Toeterville native was confirmed by the Mason City School Board as the Mohawks' newest activities director, replacing Barry Andersen, who resigned in February.
Johnson, who spent the past year as the AD at Des Moines Roosevelt, said he is excited to be a part of school and a town with a community atmosphere, something he missed when he lived and worked in the Des Moines area.
"After being in big schools, as far as metro, urban areas, it was never a community feel," Johnson said. "It was just business stuff. Growing up in a one high school town, that sense of community, that is the most exciting part."
Johnson graduated from St. Ansgar High School, North Iowa Area Community College, and the University of Northern Iowa, so he is very fond of and familiar with the North Iowa area. 
"When I was in high school, we played Mason City in baseball," Johnson said. "I remember going to Roosevelt Stadium, and back then it had the green awnings and was just kind of a cool place. When you're growing up in St. Ansgar, you always think, 'Mason City, that's such a cool place.'"
Johnson is well-suited to take over a CIML program like Mason City, having spent 18 years coaching and teaching at West Des Moines Valley, along with three years as the activities director at Clarke Community Schools before his turn at Roosevelt. He knows there will be plenty of challenges with his new position, but feels confident that his experience makes him a quality choice to take the wheel.
Several days after announcing that he would not be returning to Des Moines Roosevelt, Johnson also announced that he had been chosen as a member of the 2020 class of the Iowa High School Golf Coaches Hall of Fame.
"We can definitely compete with those schools," Johnson said. "It's going to be tough to compete with the Waukees, the Valleys and Dowlings and things like that, but there are other people in the conference that we are very competitive with, and where our student athletes can have success."
With his start date July 1, Johnson will not be the one who hires the school's new football coach. That task will be left to superintendent Dave Versteeg, principal Dan Long, and associate principal Dan Phipps, though Johnson will get to have some say in the matter. 
When reached for comment, Johnson was on his way back to Waukee from Mason City, after signing the papers for his new home. With just over two months until he begins his new job, Johnson has plenty of time to prepare and reacquaint himself with River City. 
"I can come in and hit the ground running," Johnson said. "The big thing for me that first 30 to 60 days is to get out into the community and meet the people. Schools aren't supporting themselves in football games like colleges do. We have to utilize all the resources we can. For me, it's going to be familiarizing myself with the landscape of the area and the city."
Be the first to know
Get local news delivered to your inbox!