Summer has officially returned.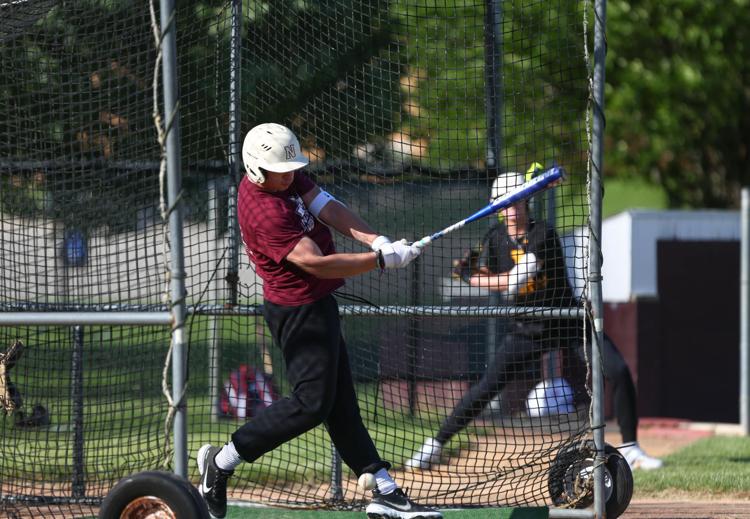 Sure, the actual summer season won't be here for another couple of weeks. But as the area's high school baseball and softball teams began their pre-season practices Monday, on a day that reached 90 degrees, it was easy to see that the season is quickly on its way. 
Things will definitely look different this summer. There are a lot of new restrictions and rules in place to try to keep athletes, fans, and coaches safe from COVID-19. Some of them, such as a ban on sunflower seeds, will be particularly painful for baseball players. For one area squad, the big changes for this season go beyond the new health regulations. 
For Newman Catholic, the past half decade has gone well, to say the least. Winners of the past three consecutive Class 1A state baseball titles, and four of the past five, the Knights have established themselves as the most dominant small school in the state of Iowa. On Monday, the team began yet another defense of its title, with a much different look than in seasons past.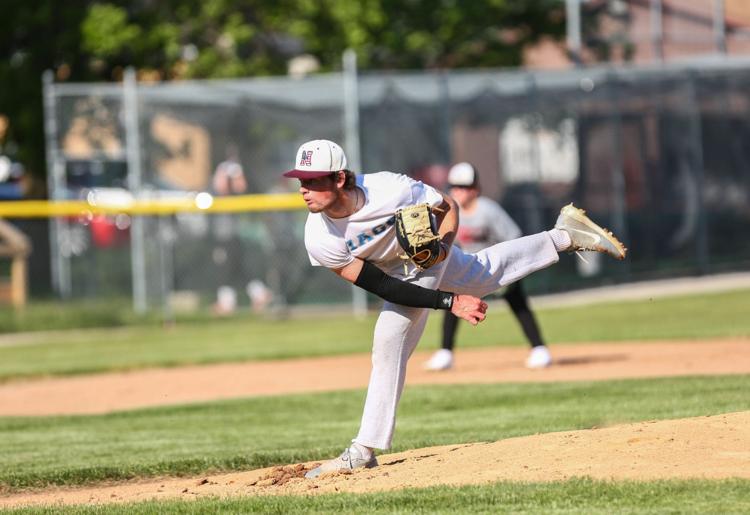 Gone are Josh Fitzgerald and Evan Paulus, program stalwarts who were fixtures in the Knights lineup for the past five seasons. Freshmen Doug Taylor and Max Burt are the only returning starters from 2019, after both immediately establishing themselves as major contributors on a senior-heavy 2019 squad, and both feel they are ready to take on more of a leadership role this season. 
"It's such a brotherhood," Burt said. "We don't feel pressure that much. Everyone knows everyone, and everyone knows what they have to get done. The leadership we had last year with Evan (Paulus) and Josh (Fitzgerald), we had a good example to follow."
Head coach Alex Bohl knows that the 2020 season is going to have a different feel to it. With only Burt and Taylor back, there will be a few growing pains here and there in the starting lineup. That doesn't mean they expect the team to be bad, however. 
"We'll have sophomores, juniors, and some freshman step in who have been a part of Newman baseball," Bohl said. "They were a part of the team last year, so they know what the expectation is when you come to practice, what the expectation is during games, and putting in your own time and work."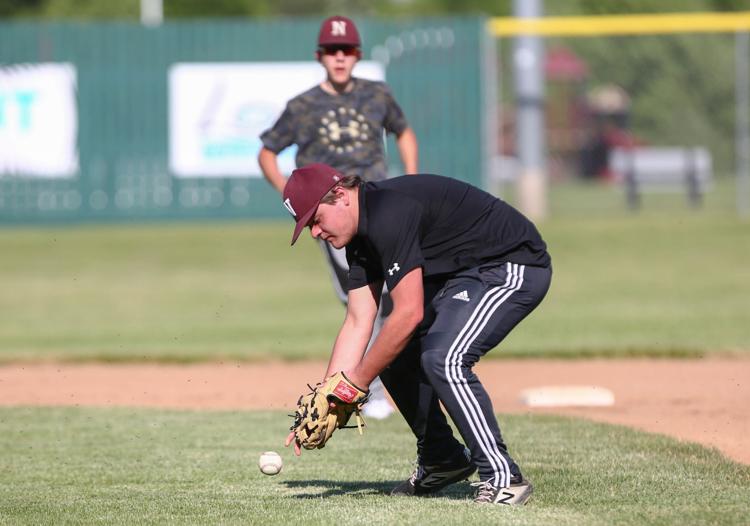 "We have a pretty good understanding of who we are, and what the lineup is that we need to compete well."
The shortened 2020 season will add even more of a challenge. The season begins on June 15, and the playoffs will start just three weeks later, on July 9. The state tournament starts just five weeks after Opening Day, on July 24.
With such a short season, the workload of the pitchers will be different than in years past. Taylor spent his eighth grade year as one of the team's top starting pitching options. In 2020, he will probably see his workload rise. 
With games packed tightly into a shorter schedule, starters will be throwing multiple times per week, much like pitchers in college and professional baseball. 
"In between starts, there will be less time," Taylor said.  "Last season, there were times where I would go like a week and half without pitching. You can't do that this year. Keeping your arm healthy, and keeping your body healthy, that is going to be the main part of it."
As two of the team's leaders, and still only freshman, both Taylor and Burt know that they will have to work hard this season. There are a lot of young and inexperienced players on the roster, eager to become the next generation of Knights' players to bring home a title. 
"I would assume people are going to count us out and doubt us," Burt said. "I don't expect anything less this season. I plan to go out  there and give everything I've got. We've got a hard working group of players that put in the work. Hopefully we can get back to Principal (Park) and get another state title."
Before all that begins however, the Knights will have a couple of weeks of practice, and time to get back into baseball. After wondering for so long whether they would ever get to play ball this year, just to be out on the diamond on a beautiful summer day was a victory. 
"It's bringing some so-called normalcy back to our regular day," Bohl said. "We're excited, but it's going to be a challenge. We're trying to adhere to all of these policies and guidelines, just to keep everybody safe. That is our priority. We're going to do what we can. It is exciting, but also a challenge."
Shane Lantz covers sports for the Globe Gazette. You can reach him at Shane.Lantz@GlobeGazette.com, or by phone at 641-421-0526. Follow Shane on Twitter @ShaneMLantz.
Be the first to know
Get local news delivered to your inbox!