It's been nearly a year-and-a-half since Mike Estus has held a fight night in Mason City.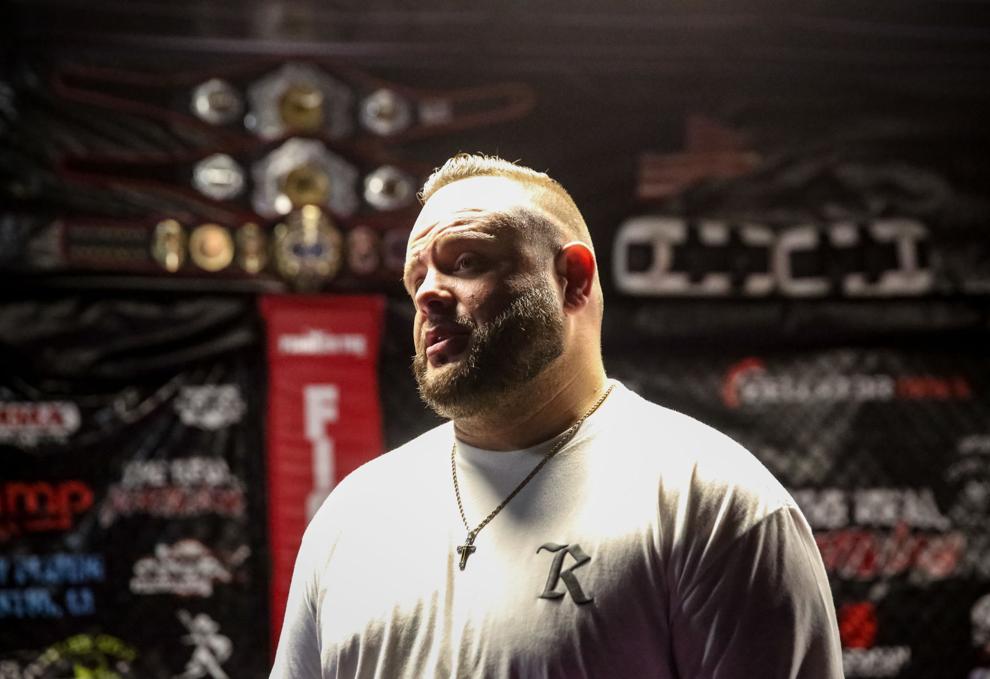 On that night in November 2019, Estus had no way of knowing he would have to wait 17 months to bring together fighters in Mason City again. But three weeks before the last scheduled event in April 2020, COVID-19 forced the event to be called off.
Since then, Estus – a promoter, trainer and former MMA fighter himself – has spent the better part of the last year preparing for what he knows will be the biggest and best fights yet in Mason City next weekend.
"Now that the show is coming up, it's coming up fast. It's making my heart race," Estus said of the April 24 event. "There's just so much involved. Sometimes I just think that people don't understand how much work it really is. Every day I have something to do with the fight show."
Estus, along with his wife Cathryn and production manager Jeff Braun, have created a sort of dream team that have worked hard to prepare for the upcoming weekend. The team has done everything from training fighters to working with sponsors and figuring out production on the night of.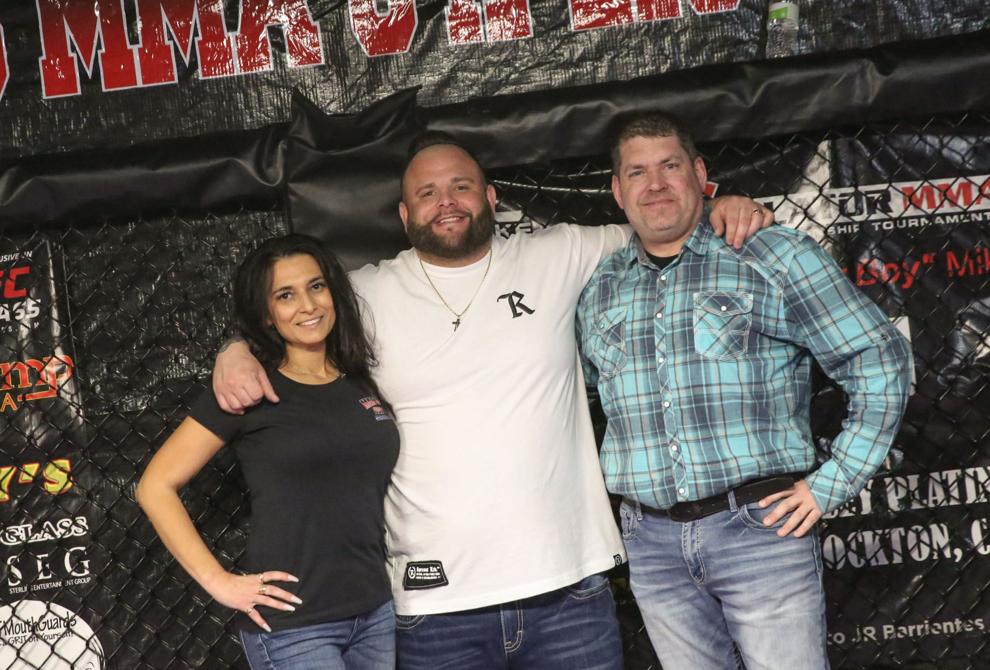 The production level is what the trio is potentially most excited about. For the first time ever, the event will be held in the new Mason City Multi-Purpose Arena, which has given the crew plenty of ideas and options.
During the fight night, the plan is to run videos, commercials and play-by-play on the two giant display screens in the arena. Braun will have a dual-camera system set up with an overhead view of the cage and videographer down by it.
"Now we're able to put all that together in a state-of-the-art facility with state-of-the-art tech and commercials and advertising and things like that to take it to the next level and put on a great production," Braun said.
Fighters will get a UFC-style entrance with LED lights, smoke and music, as well as their own locker room.
"Just going to get better and better each time," Estus said. "Every show that I've ever had from the time that I've started, it's gotten better each time."
As far as the fighting is concerned, Estus has assembled a card that any promoter in the state would be envious of. The lineup includes 24 fighters from 10 different states fighting in 12 fights on Saturday night.
A few of the top fighters on the card have already fought on television before either in the Ultimate Fighting Championship (UFC), Bellator or Pro Fighters League (PFL) events.
Of the 24 fighters on the card, seven train in Mason City at Estus MMA – a gym at Estus' home where he currently trains 20 fighters. Since August 2020, the fighters from Estus MMA are 13-1.
"This is 100% professional," Braun said. "Just because you can fight or throw a punch or kick or hug somebody and get them to the ground and choke them out, it doesn't mean that you can be part of one of Mike's production."
Estus MMA fights under Cesar Gracie Jiu-Jitsu in California, and is also associated with the Nick Diaz Academy. Outside of Estus, Louis Reeves and Rakim Cleveland – who is fighting on Saturday – help coach at the gym. The fight team trains three days a week at Estus MMA and one day a week with UFC veteran Josh Neer at Elite Edge MMA in Ankeny.
Between training fighters and promoting the show, it's a lot to balance for Estus. But he loves the daily grind that comes with achieving the goal of becoming better and better.
"You've gotta just be born for it," Estus said. "I'm born for it. The people that come in here are born for it. You've just got to put in the work. It's hard, but I love it and it makes me better."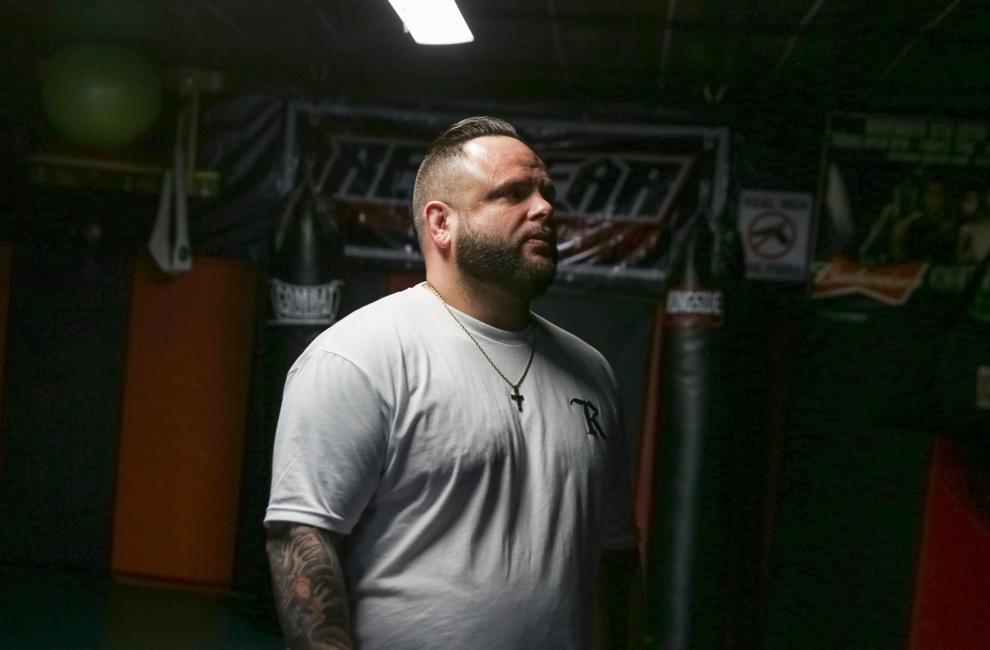 Estus is planning on running three MMA shows and one kickboxing show per year. After this weekend, the next fight is scheduled for July 31 – where he's already made plans to broadcast it worldwide on pay-per-view, with sports betting options available.
For Saturday's fight, general admission tickets are still available. Doors open at 4:30 p.m. and the fights start at 6 p.m. Contact Estus for tickets at 641-210-5081. Masks will be required at the show.
The Sports Page is hosting weigh-ins for the fights at 5 p.m. on Friday night and the after-party on Saturday night.