The days are dark, cold and short right now in North Iowa, but a new beginning is here.
The end of the aughts means that the '20s are here again, and with it comes many interesting stories. The year 2020 means the return of the Summer Olympics, a Presidential election, and plenty of intrigue in North Iowa sports.
It will be a year of change in North Iowa. Many solid players have graduated, leaving top teams with some holes to fill. 
Here are some thing to watch for in 2020.
Football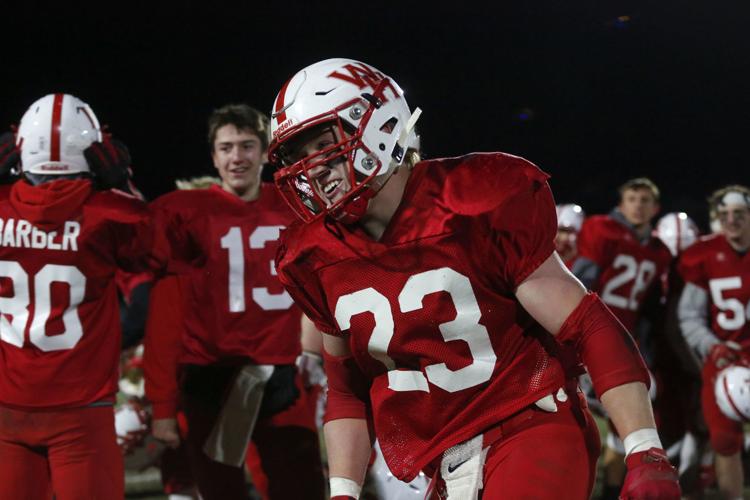 The hallowed small-town football program took home its third state championship in team history, and first in 23 years this past November, as the team finished off a perfect season with a 21-17 victory over Grundy Center in the state title game. 
In 2020, the team will be without top two running backs Josef Smith and Tate Hagen, along with quarterback Brayden Leerar. With all of these departures comes coach Mark Sanger's biggest challenge yet, finding the next generation of Eagles' play-makers.
The cupboard will not be completely bare, as the team returns running back Cole Kelly, who rushed for over 1,100 yards in 2019. With Kelly back to pace the backfield, it will be interesting to see how the program rebuilds toward its next state title.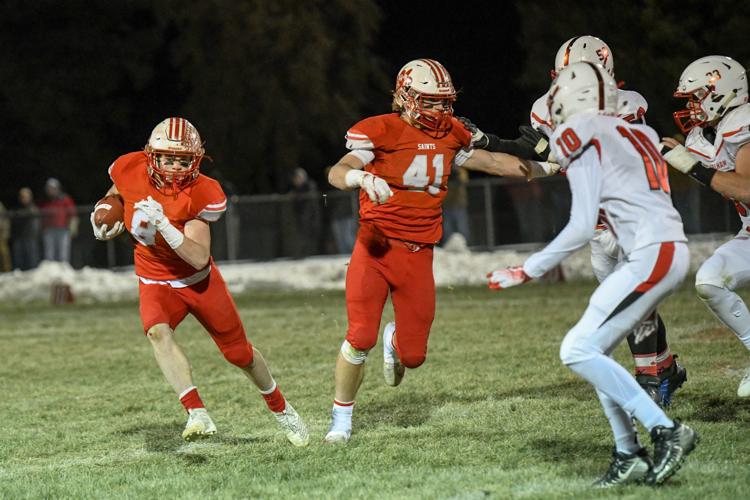 After falling to Grundy Center in the state semifinals, the Saints said goodbye to their all-time touchdowns leader in Jack Sievert. In his place will step Ryan Cole, who if on any other squad, would easily be the lead back. In 2019, Cole rushed for 1,143 yards and 20 touchdowns, with an average of 9.9 yards per carry. Keep an eye on Cole, who should break out for a huge senior season as he takes over lead back duties.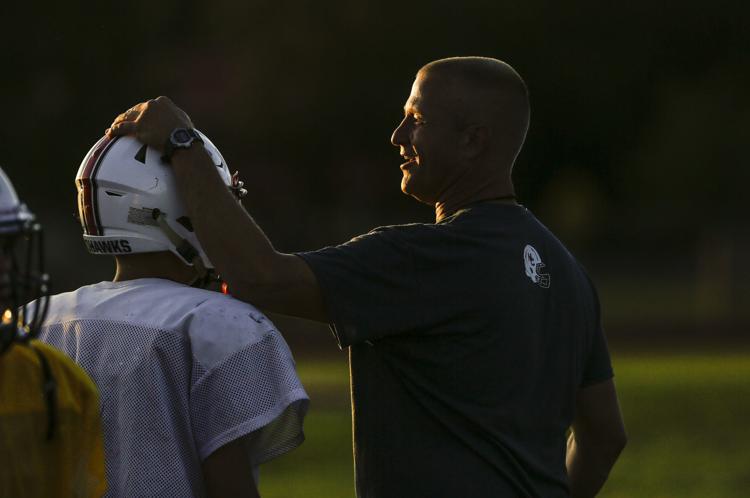 The Mohawks win in the season finale changed the entire tone of the season. In head coach Brandon Krusey's first year, Mason City went into the last game of the season with an 0-8 record, and average losing margin of 37.8 points. In the final game, the Mohawks beat Ottumwa 28-17 for the Mohawks' first win in 742 days. The win kept the Mohawks from a second straight win-less season. 
Going into next season, the Mohawks will bring back quarterback James Jennings, as well top wide-receiver Carter Thomas. While it will most likely take a couple of years for Mason City to fight for a conference title, they should at least be competitive in 2020. Expect some bumps and growing pains along the way, but Krusey has rebuilt programs before at several different schools. Fans just need to be patient. 
Baseball
The Knights have been one of the most consistently successful teams in North Iowa over the past half decade, winning each of the past three Class 1A state titles, and four of the past five.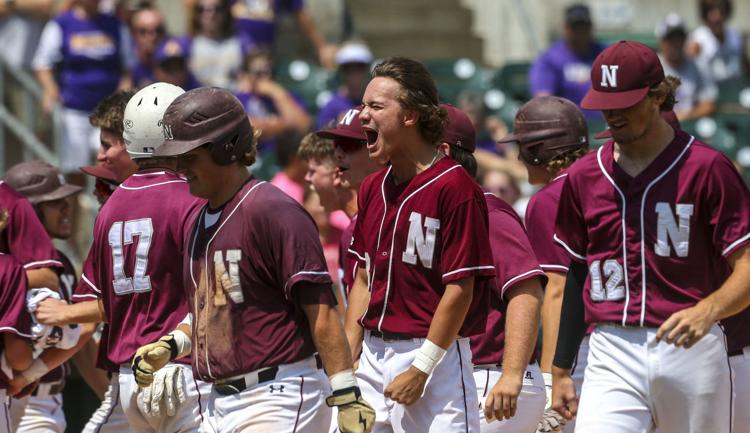 Following the Knights' victory over Alburnett to clinch the state title on Aug. 3, the program said goodbye to seniors Josh Fitzgerald, Evan Paulus, Merritt McCardle, Jack McGuire, Kyle Armour and George Schmit, comprising the majority of the starting lineup and the ace of the pitching staff in Paulus. 
But Bohl has bounced back from losing star talent before and has plenty of young talent to fall back on. Pitcher Doug Taylor and catcher Max Burt are entering their freshman season after having announced their arrival in big fashion as eighth graders.
Taylor should anchor the staff after finishing 2019 with an 8-0 record, a 1.68 ERA, and a .199 opponent batting average in his eighth grade year. Along with senior Sammy Kratz, he should give the Knights a solid 1-2 punch at the top of the rotation. 
But as has often been the case with Newman baseball, it is what we don't expect that will probably make the biggest difference. After last season's surprise breakout performances from a pair of eighth graders, it will be interesting to see who becomes the next star. For a Class 1A baseball program, Newman baseball has shown an impressive ability to keep producing top-tier baseball talent. 
While the team might not go 38-3 and dominate its way to another state title, Newman Catholic is not a program to underestimate. Expect them to be competitive, at the very least. 
The Mohawks are one of the state's most underrated baseball teams by virtue of playing in the tough CIML. In 2019, the Mohawks finished with a 25-15 record, falling in the sub-state semifinals to Ankeny.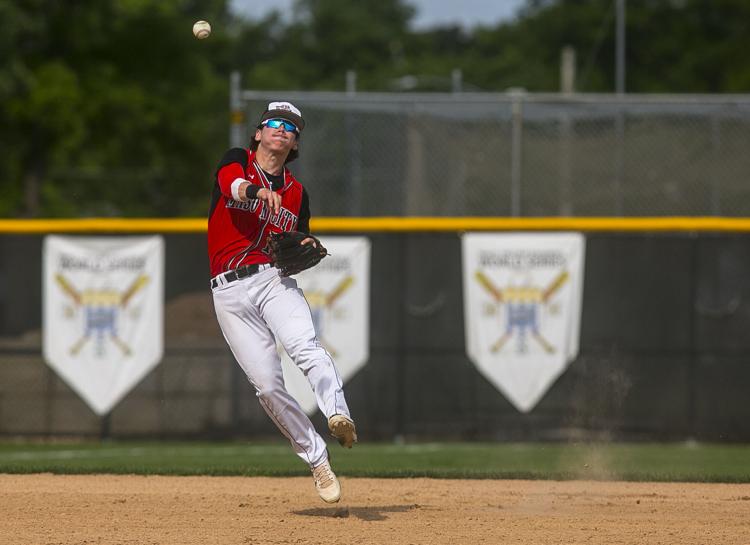 About half the starting lineup will return, led by star shortstop Avery Mellman. Mellman hit .310 with a .437 on-base percentage and a .550 slugging percentage in 2019, with five home runs in his first season back from an ankle injury. Mellman recently signed on to play baseball at South Dakota State University. 
Carter Thomas will also be back after a freshman season where he led the team with 41 hits, and had a team-high .331 batting average. 
Another player to keep an eye out for is sophomore Ben Pederson. The big guy at first base, who is getting football attention from the University of Iowa, cemented himself as a middle of the order force last season.
He finished the season with a team-high 36 RBI and six home runs, and led the team with a .604 slugging percentage. With several big-time hitters now departed, the lineup will lean on Pederson, Mellman and junior Connor Dalen for production. 
In 2020, the Mohawks will be without their top three pitchers from this past season, with Harrison Nagel, Dylan Miller and Derek Dalen all graduating. But junior Alex Gold will be back, after putting up good numbers in 2019 before suffering a labrum injury. Gold pitched in five games before going down, pitching 18 1/3 innings, with a 2.29 ERA, 22 strikeouts, and a .188 opponent batting average.
Head coach Troy Rood is excited about Gold's return to full health. 
"He was one of our top pitchers as a sophomore until his injury and returns as the potential ace of our staff," Rood said.
Longtime head coach Travis Hergert recently took a job as an assistant pitching coordinator with the Philadelphia Phillies, so for the first time in seven years, the Trojans' highly successful ball club will have a new skipper. 
Drew Sannes has been named interim head coach. For fans, and those in the baseball community, it will be very interesting to see if Sannes can keep the team performing at an elite level. With a solid recruiting class and plenty of talent, NIACC should have a successful season. The program will obviously miss Hergert, the key will just be how much. 
Wrestling
The Mohawks had three wrestlers last season who came agonizingly close to winning a state title. Brothers Cullan and Colby Schriever are hoping to both win titles in their senior season, while sophomore Jace Rhodes is hoping to earn his first. 
Cullan, who went down with a shoulder injury in last year's state semifinals, a state title would be his third. Colby got even closer last season, falling in the state finals to an elbow injury. A state title would be his first. For the Schriever brothers, who will wrestle next year at the University of Iowa, the ultimate thrill would be to stand on the platform at Wells Fargo Arena and raise state title trophies together. 
Basketball
Coming off of a spectacular season that saw the Lions go undefeated until the state semifinals, the Lions have high expectations in 2020. With eight players standing 6-foot-3 or taller, the Lions have the height advantage in almost every game they play.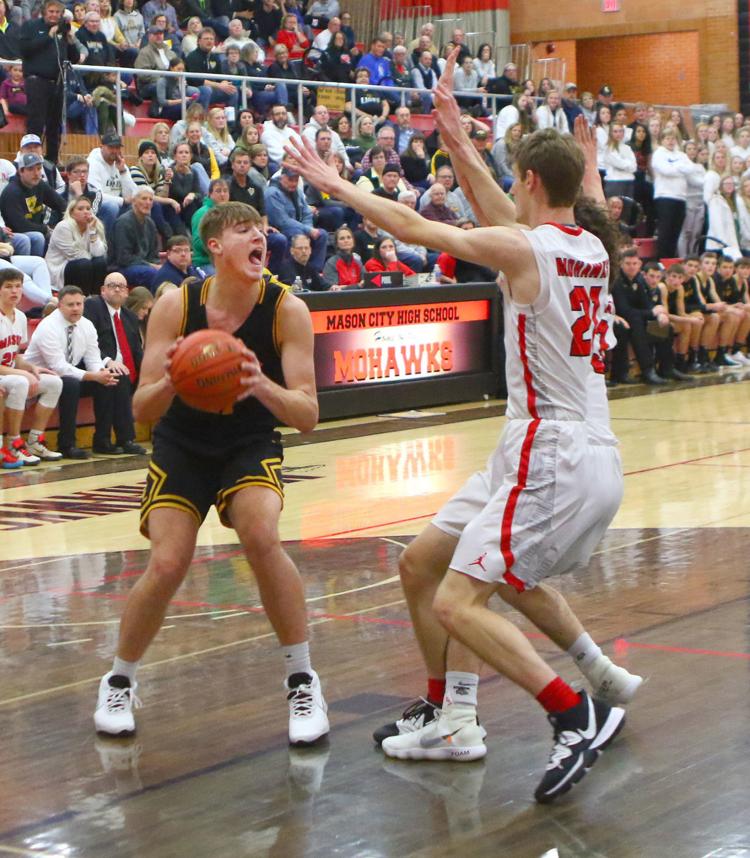 Andrew Formanek is currently leading the team in scoring, and has a spectacular 18.6 points per game with a 72.4 percent shooting percentage. The team's specialty is to get low, relying on the big guys near the basket to shoot high percentage shots. The Lions also lead the area in rebounds, and hope to use their size to dominate the boards. After losing last year's top two scorers to graduation, Clear Lake has done just fine. They should be able to make another deep state tournament run.
Keep an eye on Formanek. If he keeps up his current pace, he is going to be getting a lot of attention from some big-time colleges.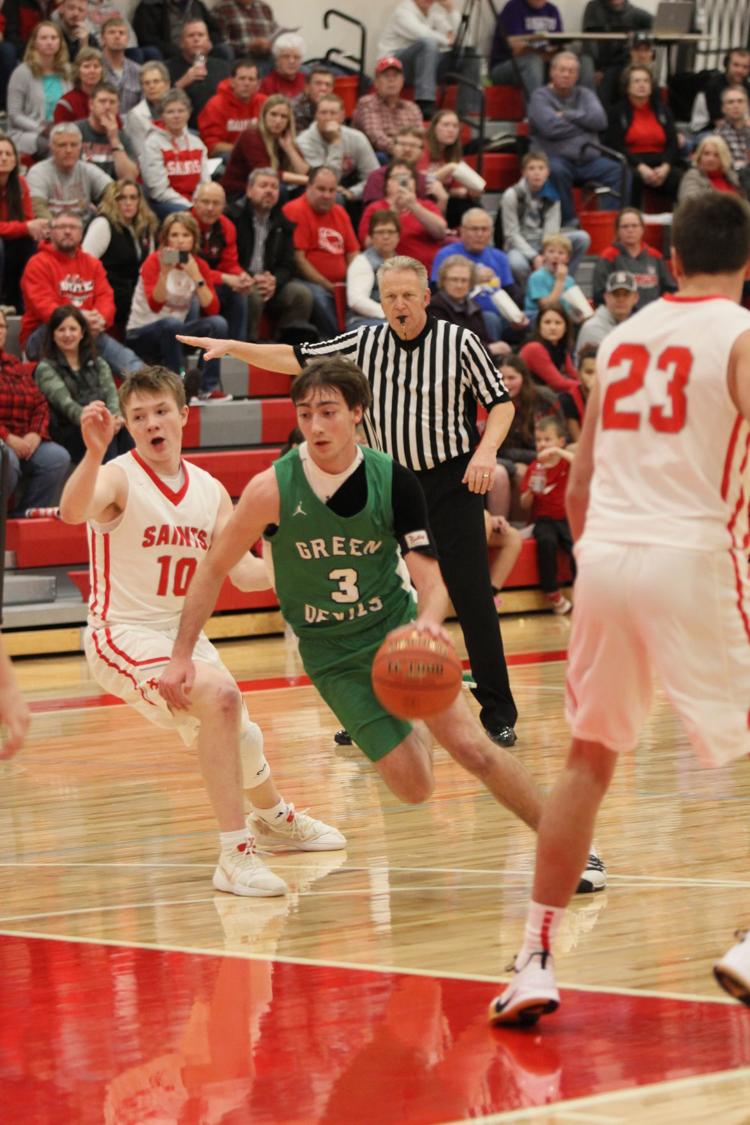 The Green Devils have gotten off to a spectacular start to the season, with a 6-0 record at the break. Senior Jarett Scharper leads the team with 91 points, and is shooting a respectable 40 percent from beyond the arc. Scharper also has a team-high 15 assists, and 17 steals. If Scharper can continue to emerge as a premier scoring option, 2020 could be a very exciting year for Osage.
So far, the Bulldogs have been one of the biggest surprises of the North Iowa basketball season. After finishing last season with a 12-11 overall record, Algona has burst onto the scene with an undefeated record through five games, including a compelling 50-48 rivalry win over Bishop Garrigan on Dec. 14. Seniors Collin Bleich and Wyatt Wegener are the team's top two scorers, with Wegener also leading the team in rebounds and assists.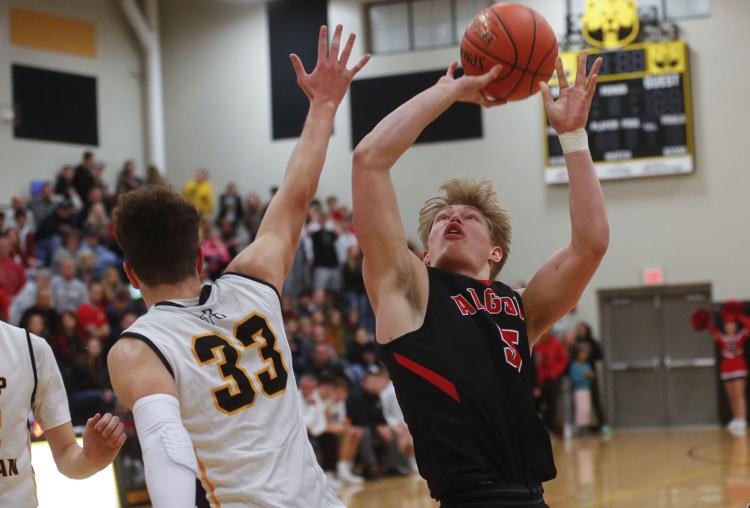 The team's toughest test of the season will be its first game back from the holiday break, a Jan. 3 game against Clear Lake. If they can beat or be competitive against the Lions, that will go a long way toward determining if this team can hang with the postseason-bound teams throughout the year.
Led by All-State player Sara Faber, the Lions have a perfect record and were ranked No. 2 in Class 3A in the Dec. 12 Iowa Girls High School Athletic Union (IGHSAU) rankings. Faber currently has more than double the points of Clear Lake's next leading scorer, and looks primed to lead the Lions deep into the postseason. Faber is averaging 20 points per game and is shooting 50 percent from the field.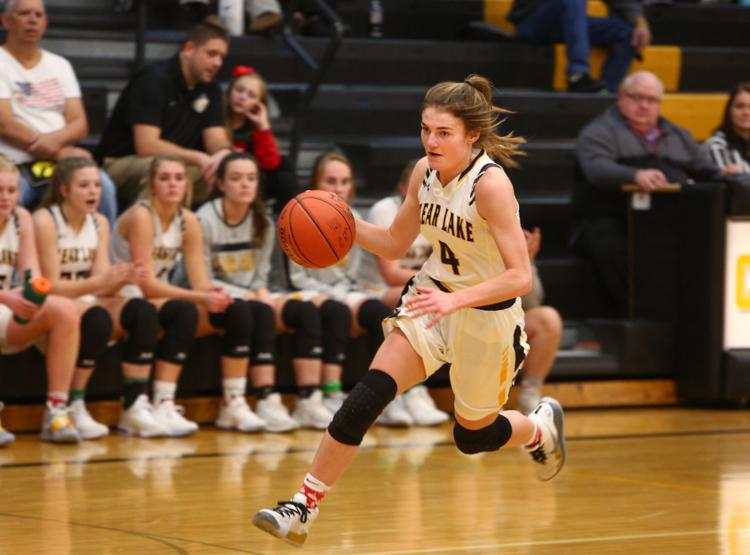 Darby Dodd is a newcomer for the Lions, after playing last season for Iowa Falls-Alden. She brings a deep threat element to the team that was missing in 2019. Dodd is currently shooting 41 percent from deep, with a team-high 16 3-pointers. She is also tied for second on the team with 15 assists. While Faber is the team's heart and soul, teammates like Dodd and 6-foot-1 rebounding machine Kaitlyn Vanderploeg are crucial pieces to a potential championship puzzle. 
After losing all-time leading scorer Megan Meyer to graduation, it would've been forgivable for the Mohawks to take a step back this season. So far, they have done anything but. Senior Anna Deets has taken over the role of team leader, and as of Dec. 19, ranks second among area players with 137 points. Deets is shooting 42 percent from the field, 38.8 percent from 3-point land, and ranks second on the team in rebounds, with 35. She also leads the area with 22.8 points per game.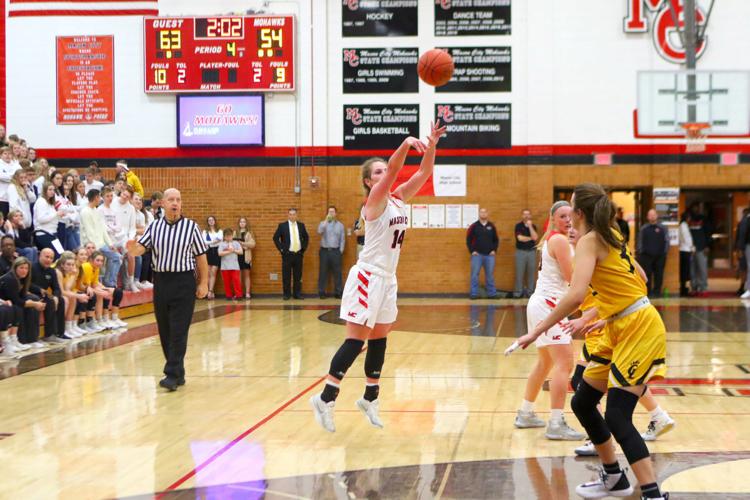 After the break, the team will be in the thick of conference play. The next several weeks will be crucial for the Mohawks as they try to make a return to the state tournament. 
If they can survive the gauntlet that is the CIML schedule, Deets will be a lot of fun to watch in the state tournament. 
Volleyball
As the only area team to make it to the state tournament this past season, Osage has taken up the mantle as North Iowa's top program. Head coach Bryan Tabbert enters his second season as the main man, and it will be interesting to see how the program fares once the holdovers from the Andie Olson regime start to graduate. In 2020, the vast majority of the starting lineup will return, including top hitter Danielle Johnson, and all-state setter Ellie Bobinet.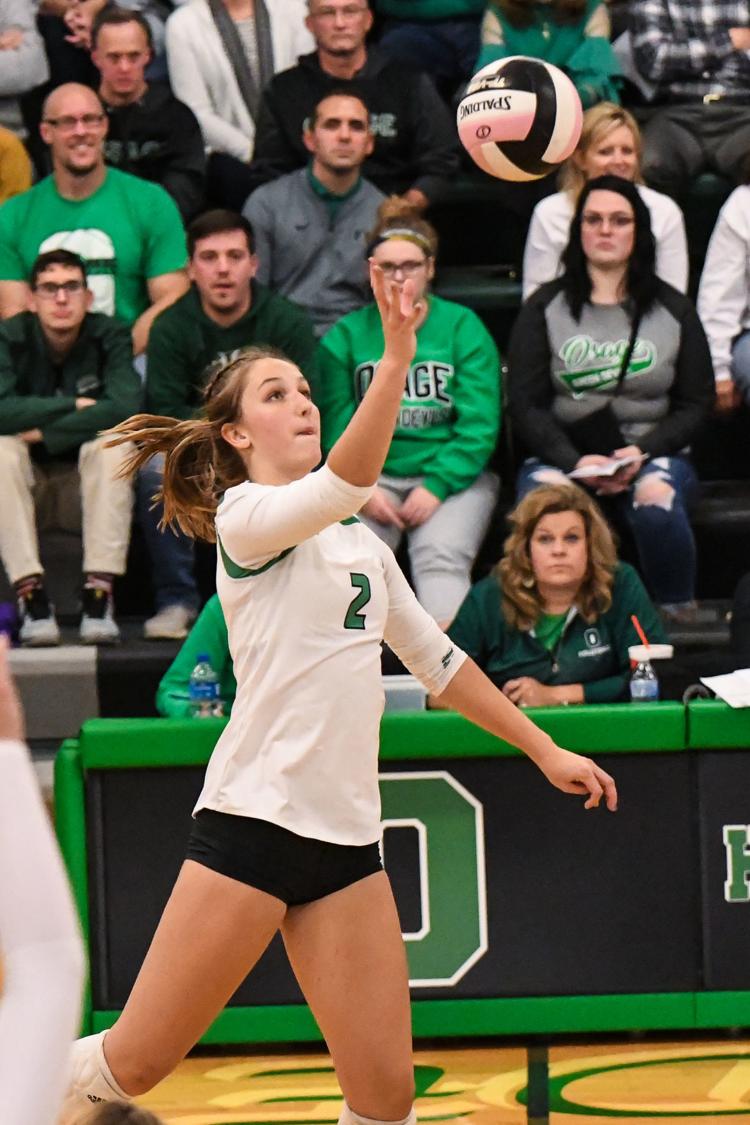 The battle for volleyball bragging rights in North Iowa is always fun. St. Ansgar, Forest City, Osage and Lake Mills are the Top of Iowa teams to keep a close eye on when fall comes around. With most of the lineup back, Osage is prepared to go far. 
Softball
The Comets will lose only one player from last year's state tournament squad, but the loss will be felt. All-State pitcher Samantha Heyer started 39 of the Comets' 41 games in 2019, and finished with a 35-4 record, a 0.50 ERA, and a strikeout to walk ratio of 375/33. The biggest challenge for the Comets will be finding a pitcher to attempt to fill those massive shoes. The only other pitcher to see action for Charles City in 2019 was Dani Reetz. 
The lineup is in a much better position. Every starter other than Heyer returns, led by senior Lisabeth Fiser, who hit .570 last season, and sophomore Rachel Chambers, who set a team record with 15 home runs. While there is uncertainty on the mound, the lineup should give the Comets enough of a boost to get them back to the postseason. 
Similar to Charles City, the Panthers will return nearly all of last year's state tournament squad, save for their best player. Hannah Ausenhus was the force behind must of the Panthers success in 2019, making 36 starts and compiling a 27-9 record, a 1.70 ERA, with an opponent batting average of .178, and 249 strikeouts. In Ausenhus' absence, coach Belinda Nelson will begin the search for the next staff ace.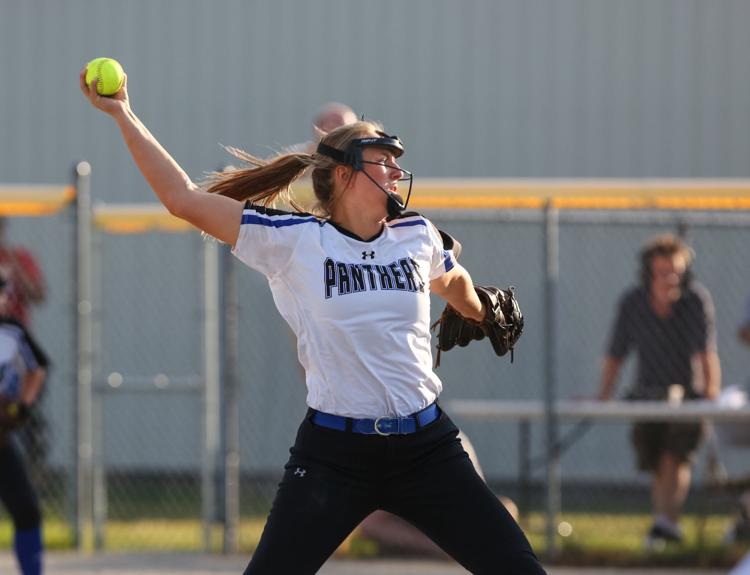 Freshman Cooper Klaahsen made one start in 2019, and freshman Kaylea Fessler made three appearances. Making things tougher is the fact that Ausenhus was also Central Springs best hitter, as she hit .482, with 14 homers and 51 RBI on the season. The Panthers have enough depth to recover from the loss of Ausenhus on offense, but the pitching question looms large. 
Hockey
With the move to the new downtown arena, a new chapter is beginning for the North Iowa Bulls. In theory, the new home will make Mason City a more attractive place for prospective players, and a downtown location a more accessible and convenient place for fans. The Bulls are currently in first place in the NA3HL West Division standings, so with a competitive team and a brand-new home, hockey fans have plenty of reason to be excited in 2020.
Be the first to know
Get local news delivered to your inbox!