Clear Lake: Ice fishing activity increased this week. Most anglers are fishing close to access points. Ice thickness is 3-7 inches. Aeration systems are in operation for the winter. Yellow Bass - Fair: Nice sized yellow bass are hitting small jigs and spoons. Yellow Perch - Fair: Anglers are catching perch, but a lot of sorting is needed. Black Crappie - Fair: Some nice sized crappie are being caught near rush beds. Bluegill - Fair: Fish shallow in rush beds with small jigs.
Lower Pine Lake: Ice fishing is not recommended. Areas of open water remains on Pine Lakes.
Rice Lake: Ice thickness is 6 to 7 inches. Aeration system is operating for the winter.
Silver Lake (Worth): Bluegill - Good: Nice sized gills are being caught off the north access. Use small ice jigs tipped with insect larvae.
Cedar River (Nashua to La Porte City): Reports of anglers catching walleye on the river where there are open areas of water. Most reports have come from Bremer County. Walleye - Fair: Anglers are catching walleye using lead heads and plastic baits tipped with or without a minnow.
Black Hawk Lake: Ice thickness near the boat ramp at Ice House Point was 4 inches. There is open water off Ice House Point near Town Bay and in the east basin. Use extreme caution and check ice depth often if venturing onto the ice. Bluegill - Fair: Bluegills are being caught from open water under the inlet bridge and from the fishing shelter off Ice House Point. Black Crappie - Fair: Crappie are being picked up from the open water under the inlet bridge. Yellow Perch - Fair: A few perch are being picked up under the inlet bridge.
Brushy Creek Lake: Ice is unsafe for travel.
Storm Lake (including Little Storm Lake): Ice is variable from 3 to 8 inches in some areas. Anglers are starting to make their way out. Use extreme caution if venturing out and check ice thickness often. Walleye - Fair: A few walleye are being picked up through the ice.
East Okoboji Lake: Lake is snow covered. There is a large open water area on the south end of the lake. No ice fishing activity observed.
Scharnberg Pond: Rainbow Trout - Good: 1500 trout was stocked on Nov. 17. You must have fishing license and trout stamp to fish for and/or possess trout.
Silver Lake (Dickinson): Poor ice conditions continue; open water on the east side of the lake.
Spirit Lake: Anglers are ice fishing Templar Park Lagoon; foot traffic only. Anglers are catching a mixed bag of panfish. Areas of open water pockets still exist on the north end of the lake. No ice fishing activity on the main lake.
Upper Gar Lake: Limited ice; lake remains open due to the flow.
West Okoboji Lake: Lake has started to form ice but, thin ice conditions exist. No fishing activity is on the lake.
Cedar River (above Nashua): Backwaters have 3-4 inches of ice. Black Crappie - Good: Use small jig tipped with a waxworm or colored spike. Yellow Perch - Fair: Catch perch up to 10 inches on a waxworm. Bounce a jig off the bottom for fun action.
Decorah District Streams: Brown Trout - Good: Use larger flies or lures mimicking minnows. Rainbow Trout - Good: Fish near the bottom if no hatches are occurring. Use a weighted caddis stonefly or mayfly nymph. Brook Trout - Good: Try nymphs, emerger or aquatic bug patterns when hatches slow. Fish the calm area next to to a fast channel of water at the head of a pool.
Lake Hendricks: Ice is about 4 inches. Open water around the aerator; keep away from the aerator. Bluegill - Good: Early evening is best. For clear ice and water be set-up quiet and ready early. Use small jigs tipped with waxworm or spike near deeper water drop offs.
Lake Meyer: Ice is 3 to 4 inches. Check ice depths often, especially near springs. Caution recommended. Bluegill - Good: Early evening best. Use small teardrop shaped jigs tipped with waxworm in 15 feet of water. Black Crappie – Slow.
Volga Lake: Ice fishing is not recommended. Edges were open earlier in the week. Cold weather and short days will speed up ice formation.
Maquoketa River (above Monticello): Anglers have taken a few walleye on the Maquoketa River, mainly in Delaware County. Walleye - Fair: Anglers are catching walleye using lead heads and plastic baits tipped with or without a minnow.
Martens Lake: Anglers are getting out on areas of Martens Lake where there is good ice. It is not possible, as of today, to access the lake from across the reservoir on the north side. There have been no reports on fish.
Photos: Big fish caught in North Iowa
Steve Young muskie 1
Kid catches muskie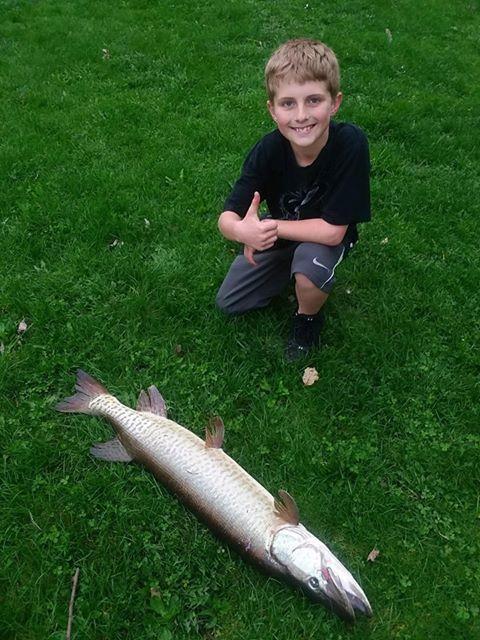 Houston muskie in East Park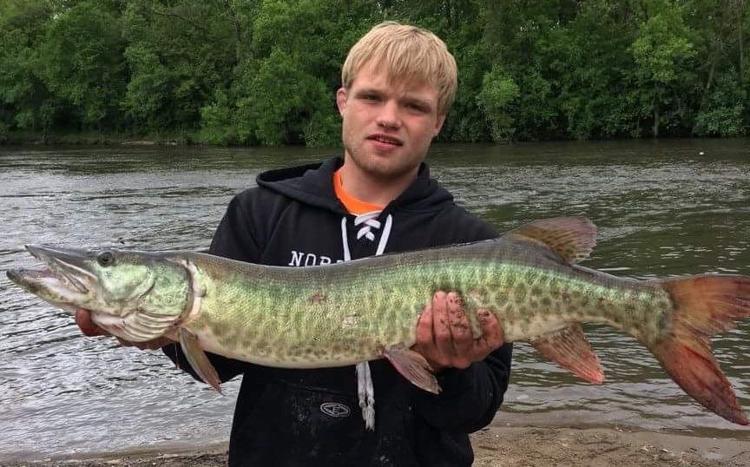 Logan Conway and Muskie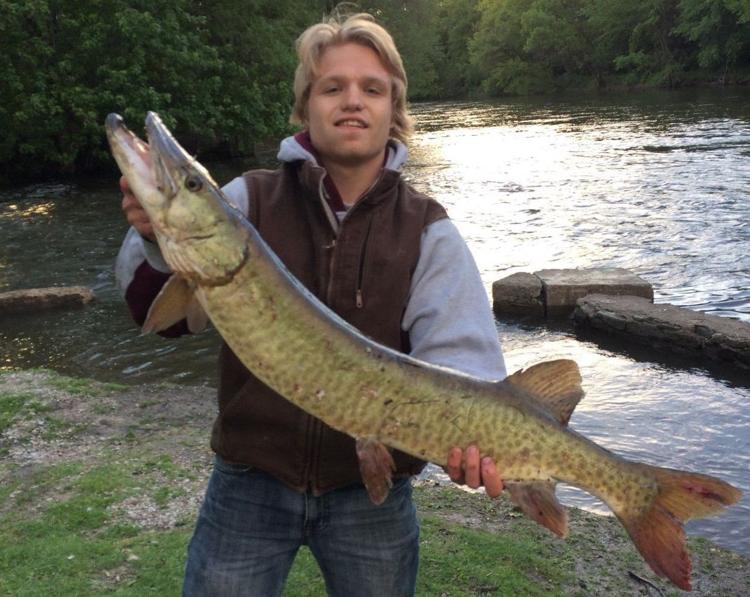 Steve Ibarra 2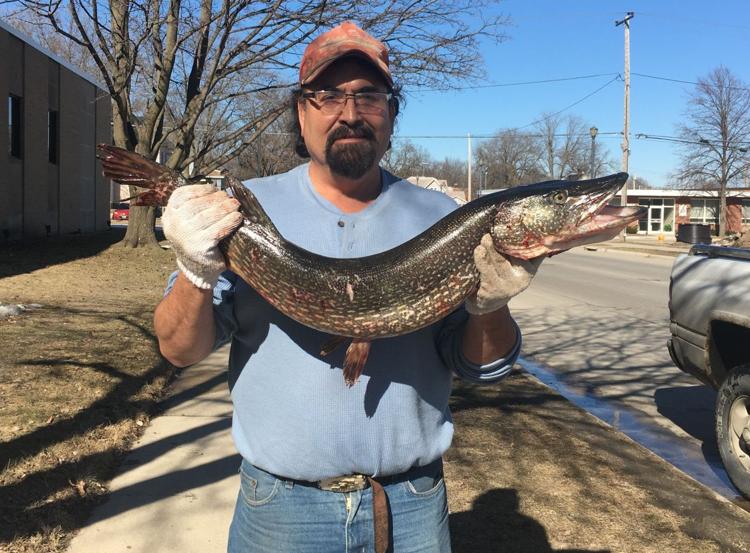 Muskie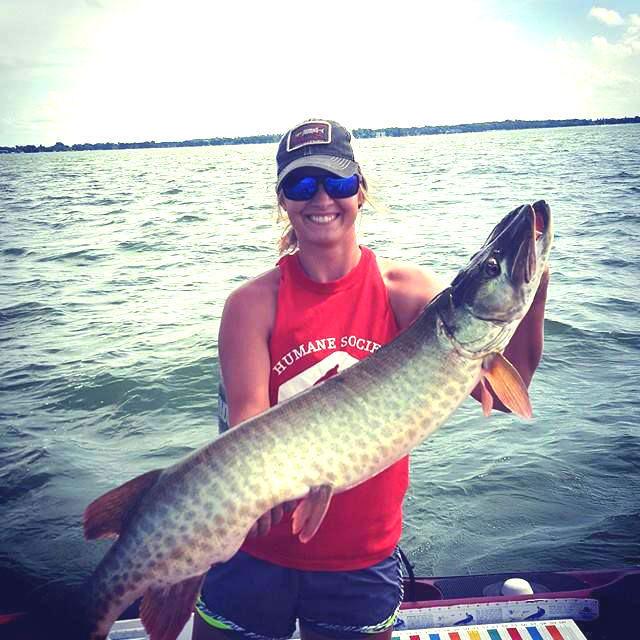 Sea Wall muskie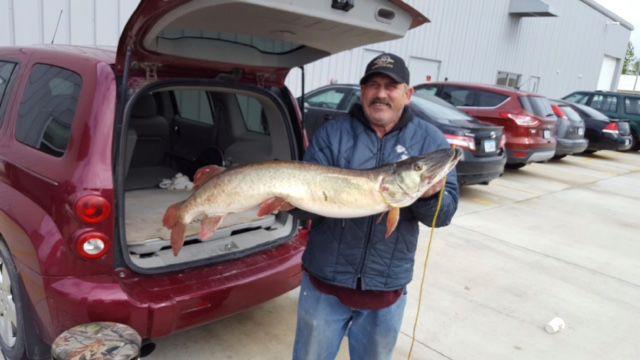 Clear Lake muskie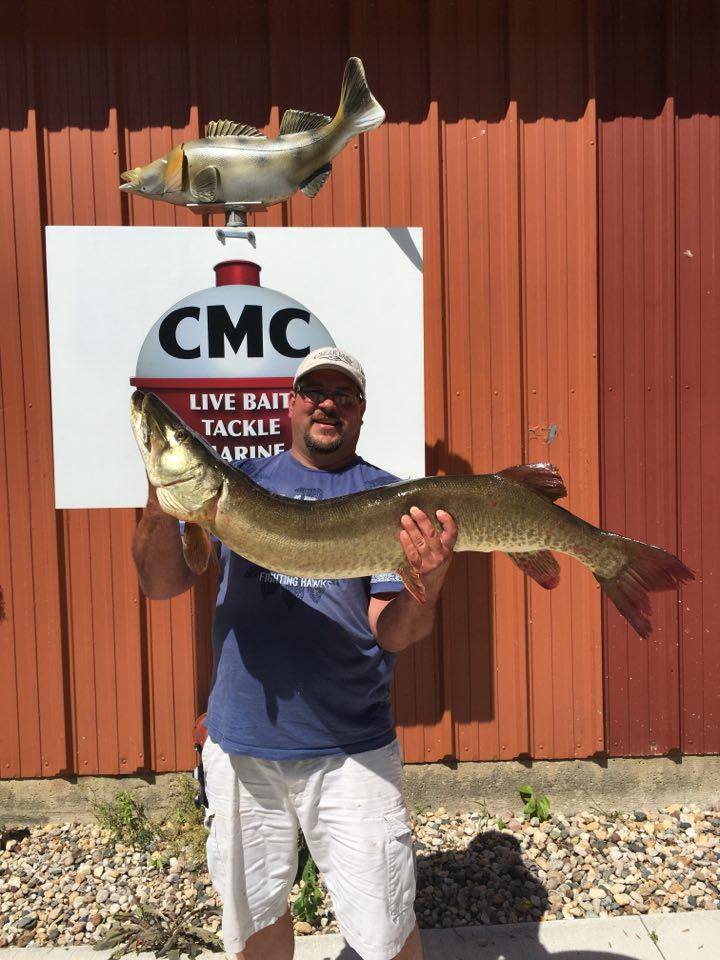 Nasheim walleye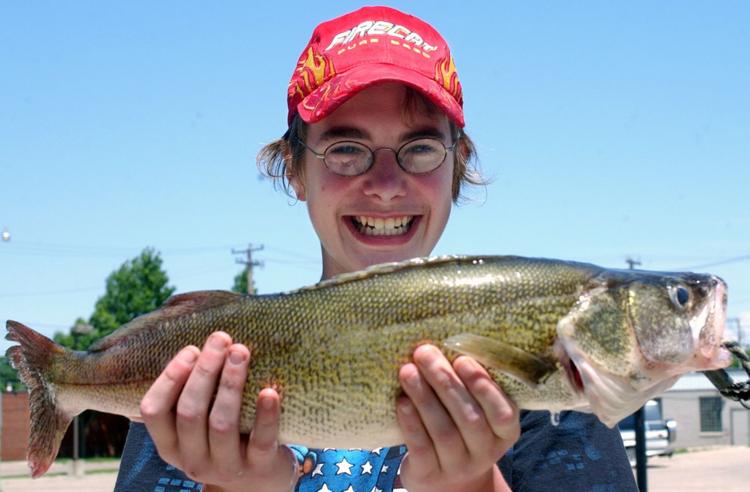 Dalen's cat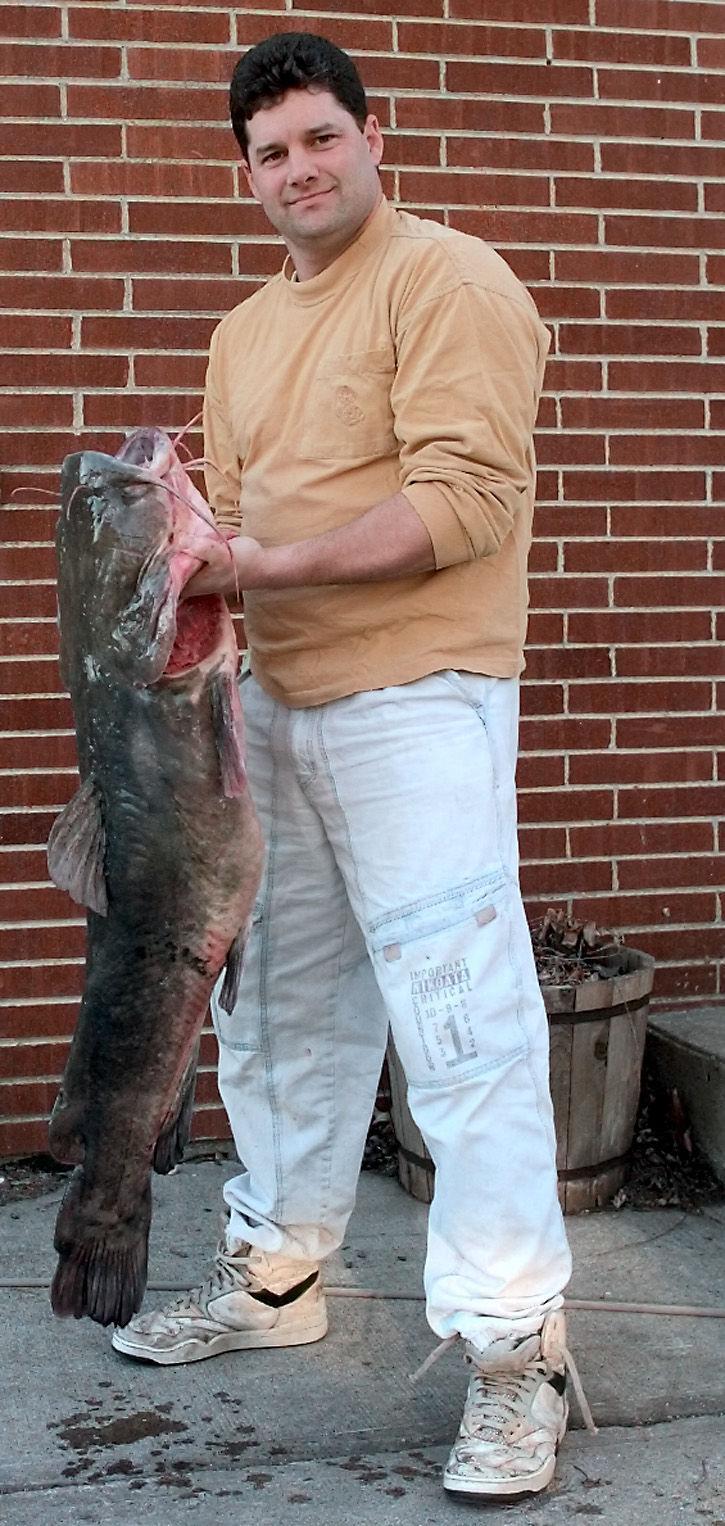 Redig's big fish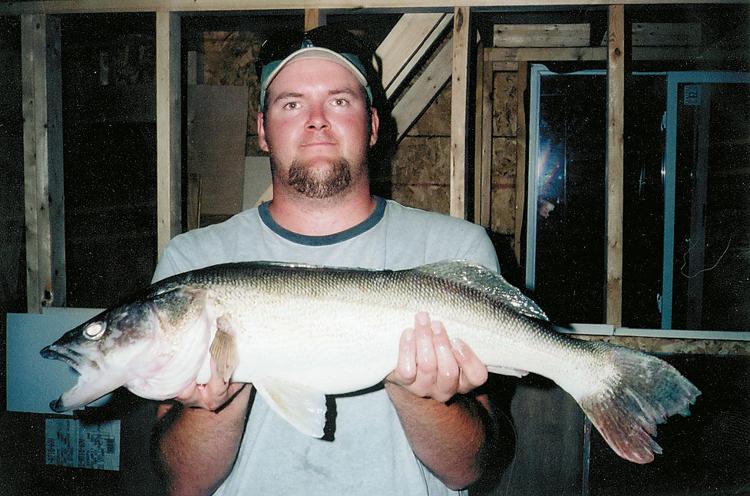 12th Street cat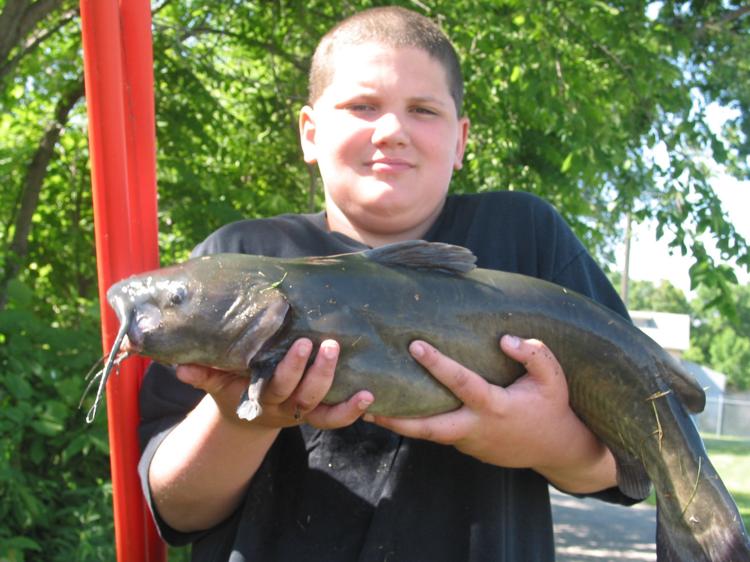 Tom Caswell's Muskie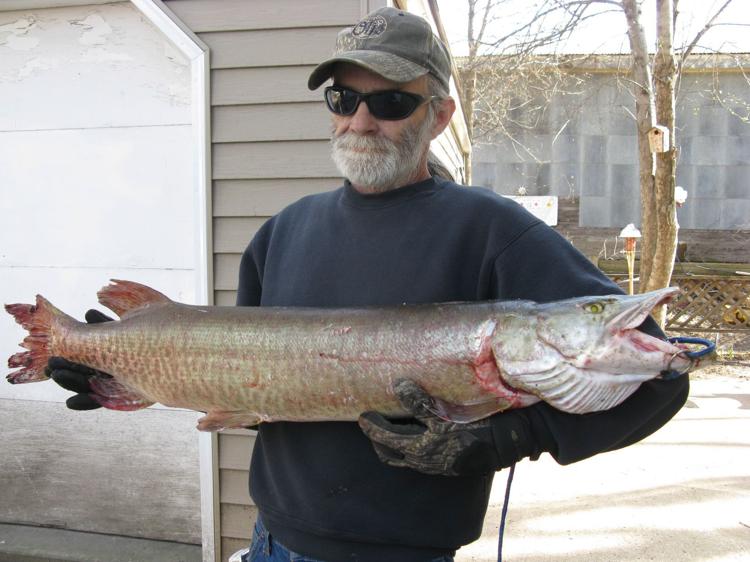 Big fish in St. Ansgar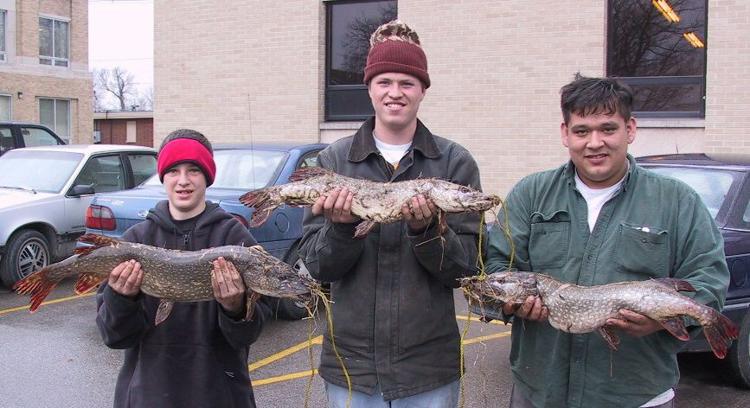 Santee's northern pike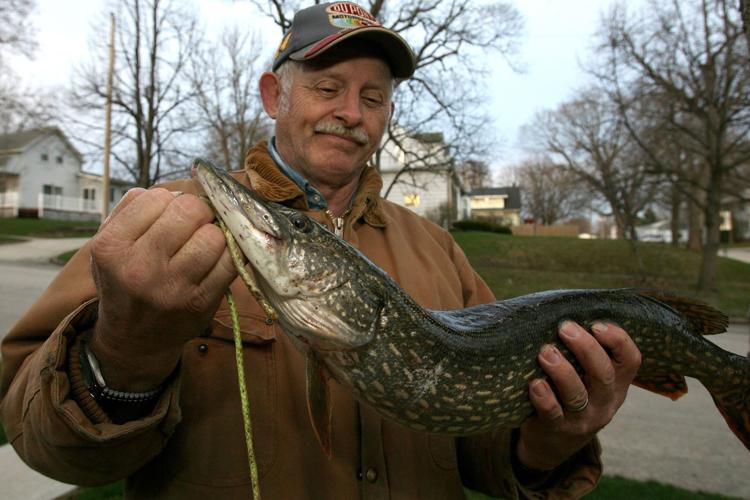 Richards' river monster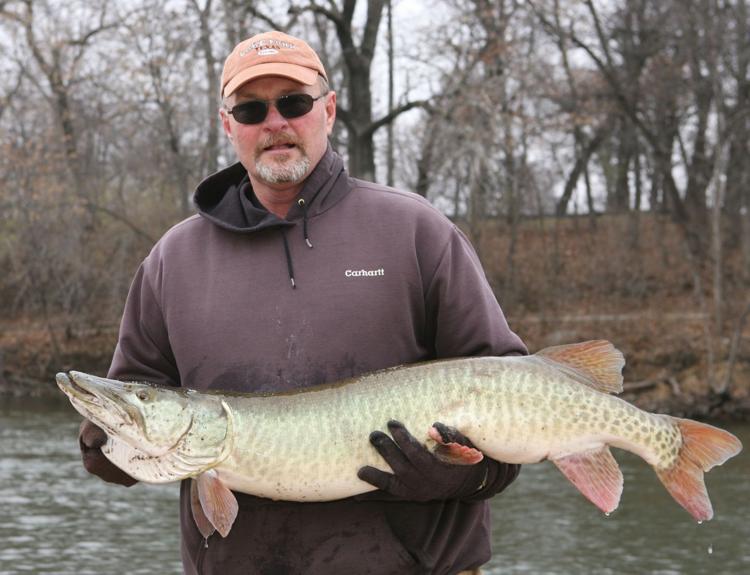 Randall's pike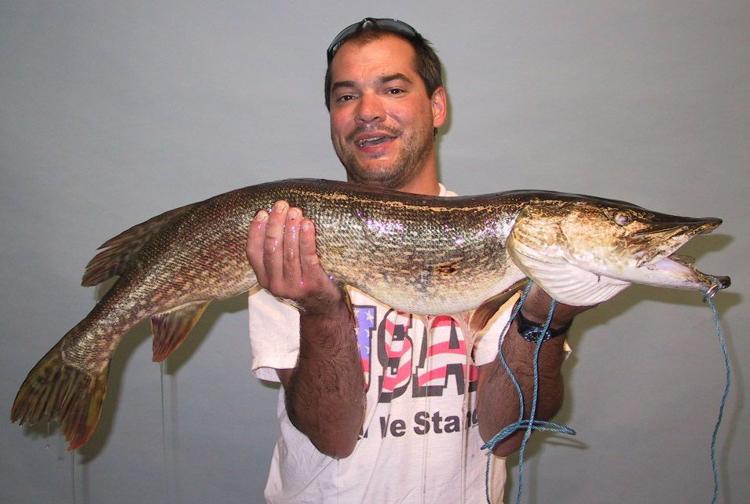 Mike Uhlenhopp's northern pike
Lenz lands a big one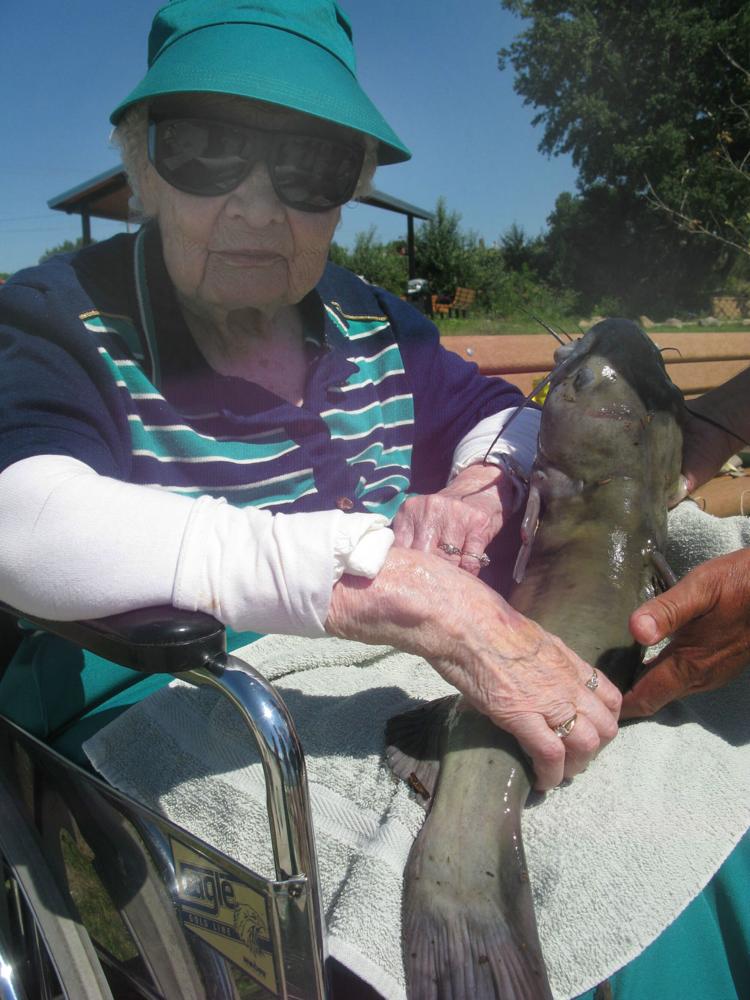 Georgia Hanford cat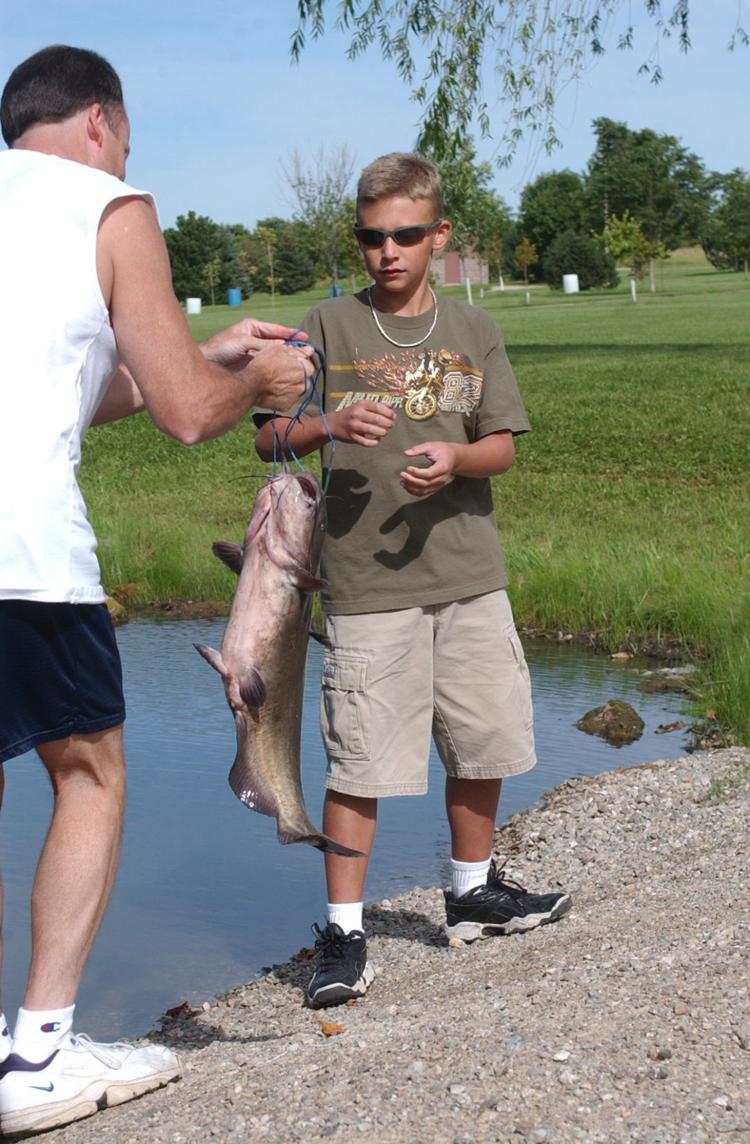 Frank and the fish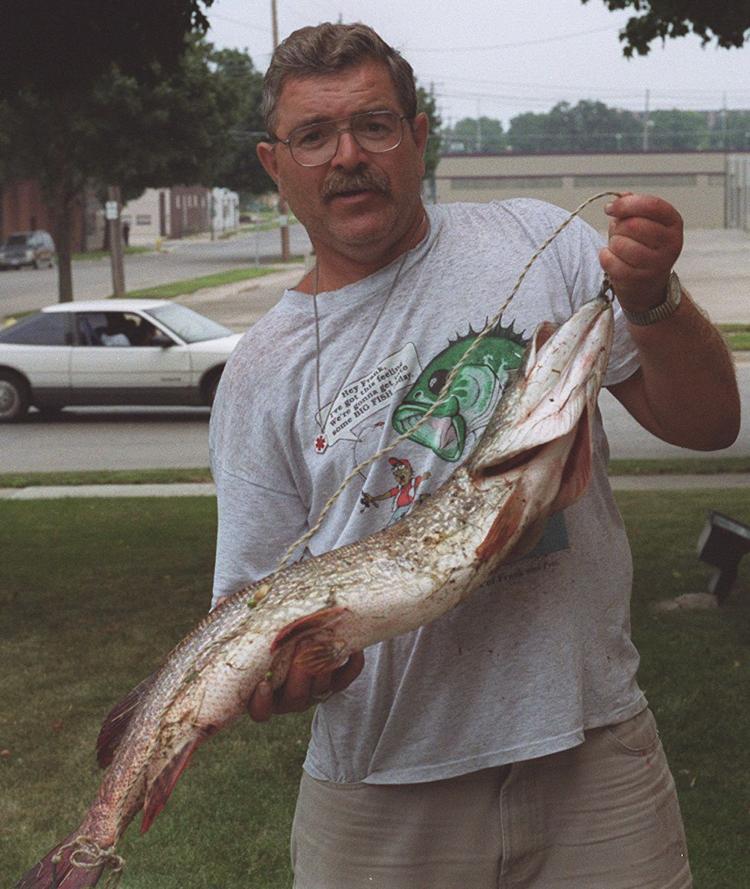 Echelbarger's northern pike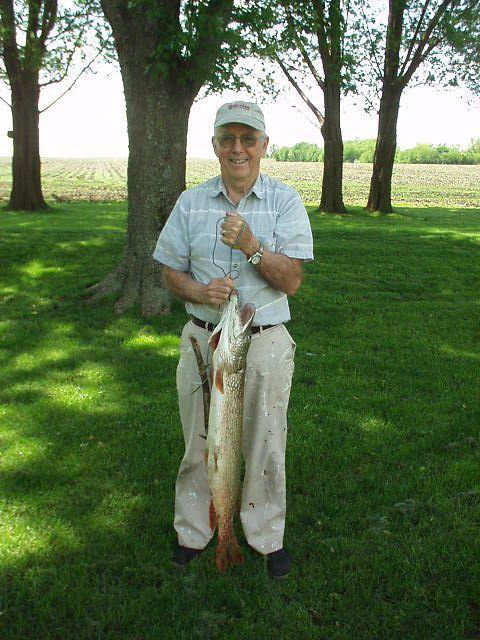 East Park walleye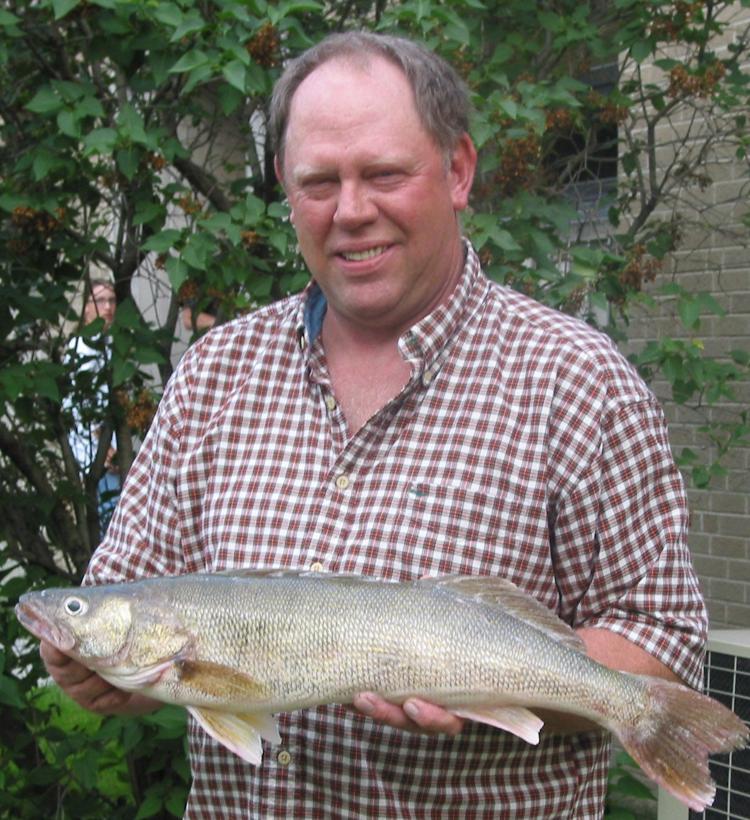 Mom and son muskie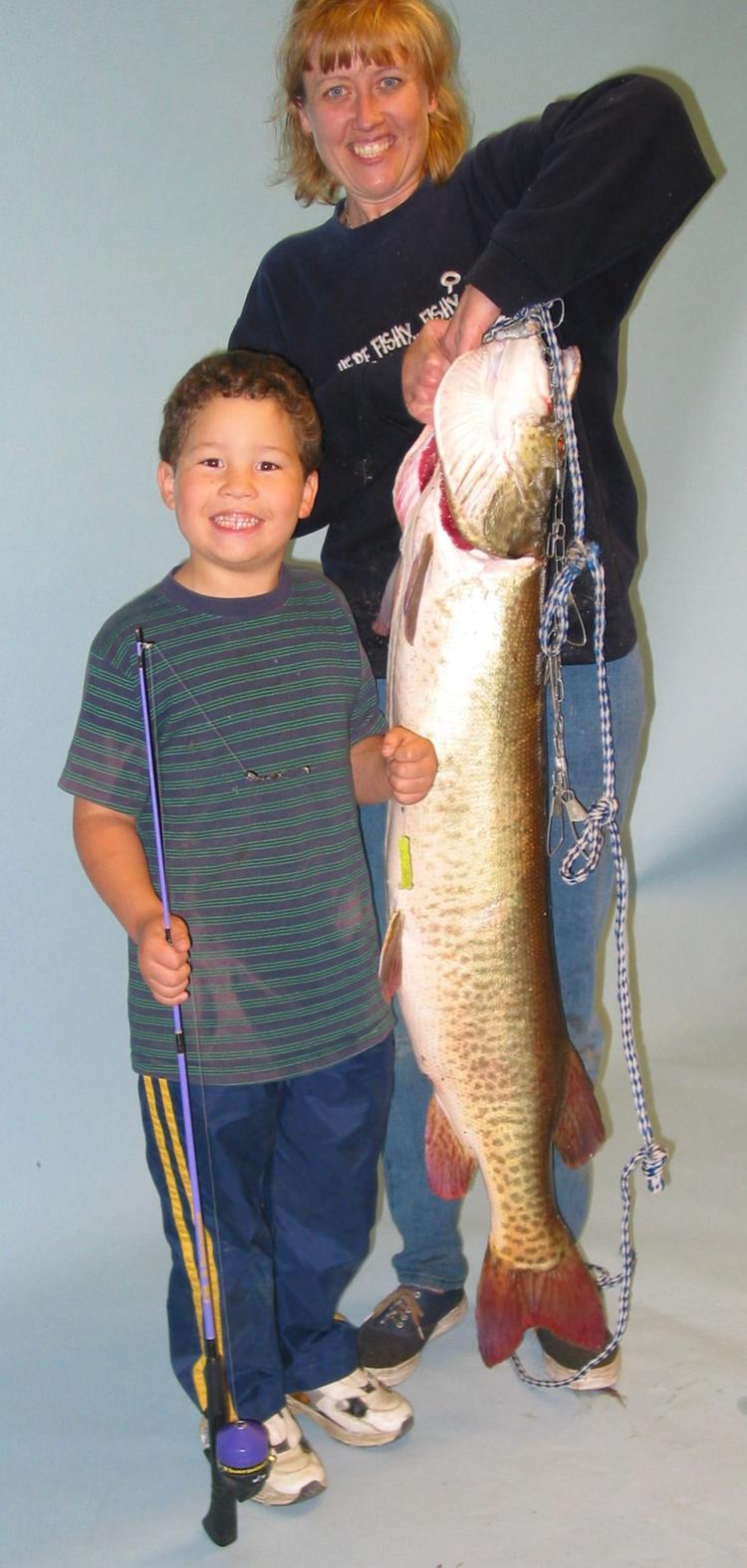 2 for one on Clear Lake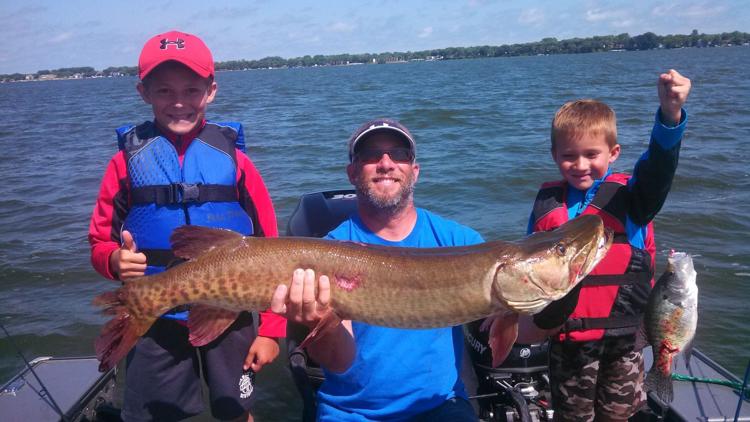 Big muskie caught on Clear Lake in January, 2016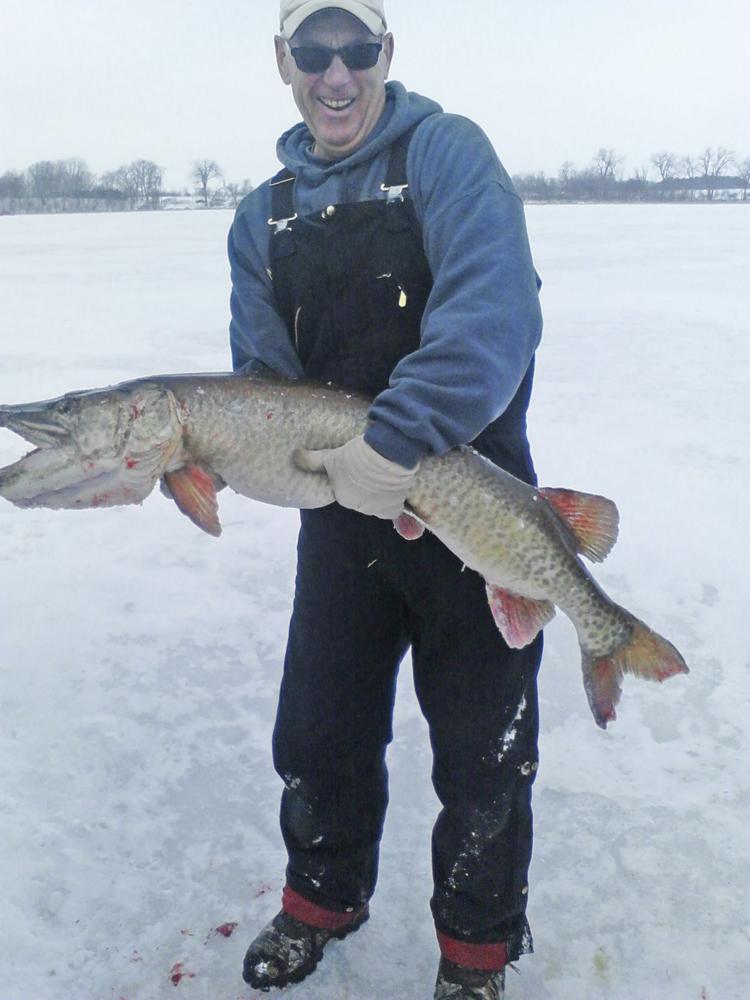 Jeff Lutcavish with giant northern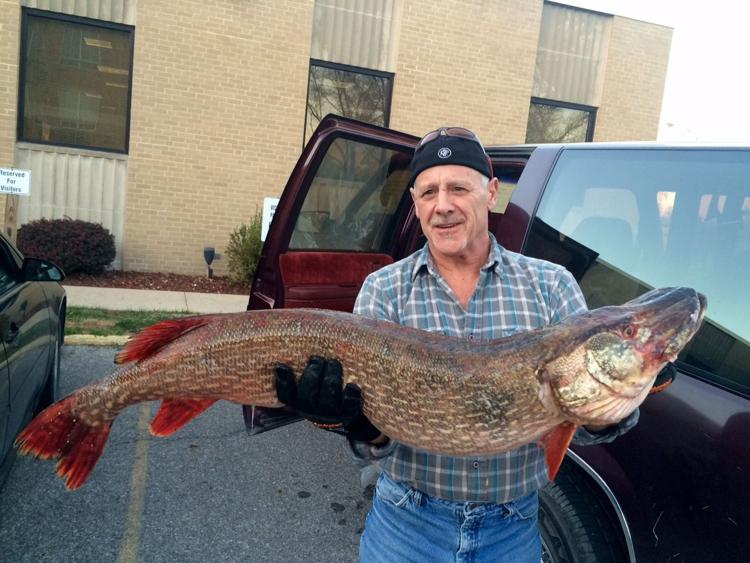 Catfish in Clear Lake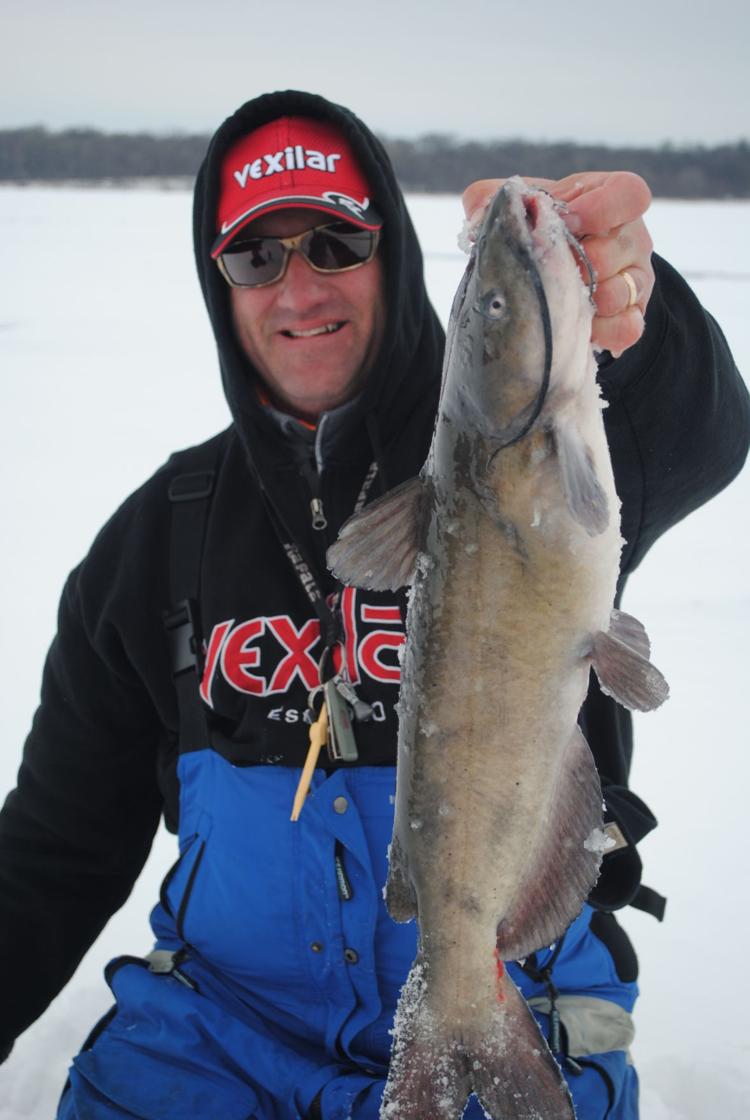 Trout's muskie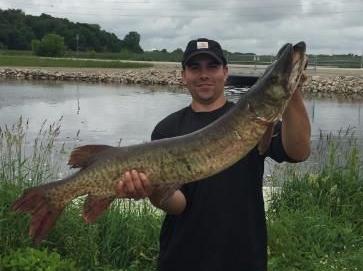 Gregor Walleye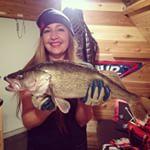 Fall Classic walleye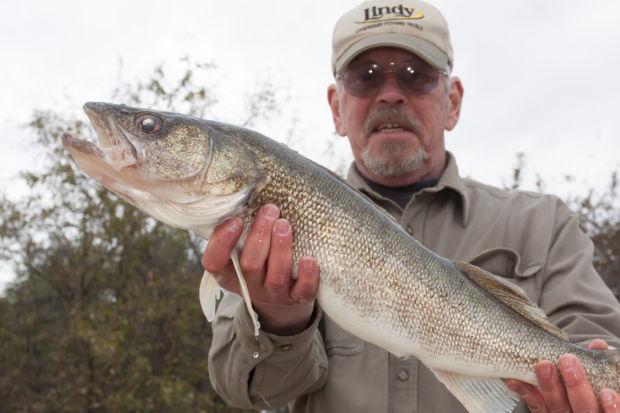 Netted walleye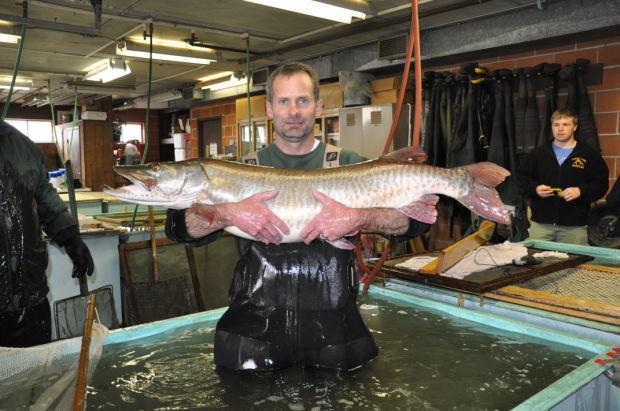 Gabe Haugland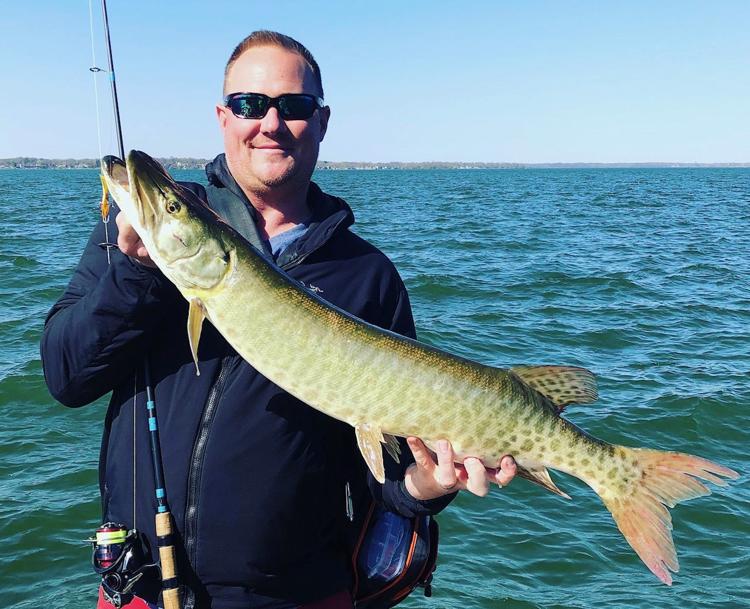 Walleye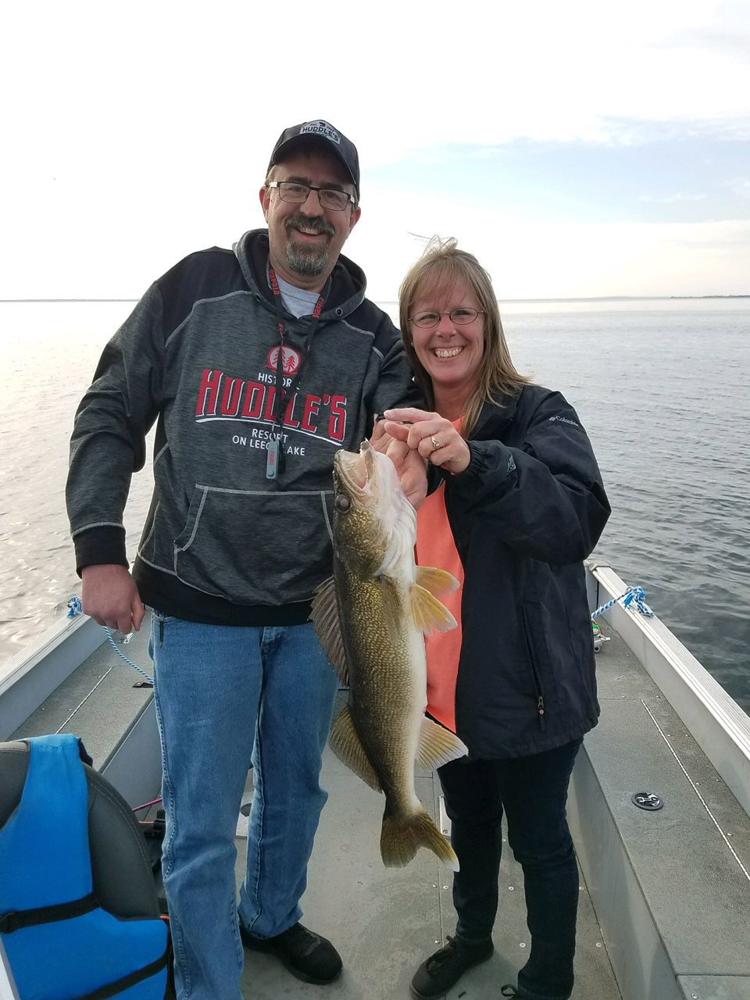 Jensen's Fishing the Midwest: Fall can be the best time for trophy fish
Depending on where you live, the young people and their teachers are getting ready to go back to school, football season is either here or just around the corner, and the fall fishing season is not far off. Some folks may not like this progression of seasons, but many anglers do. They know that autumn can provide the best fishing of the year for both numbers of fish and trophy fish. Many anglers have caught the biggest fish of their life in the fall. If we want to take full advantage of fall fishing, now is a good time to make preparations to do so. Following are some things to keep in mind as we prepare for fall fishing.
Whether you're fishing a lake, river, or reservoir, at some point in the fall the fish will school up. In the summer they'll be loosely schooled more of the time, but when the fish feel the water temperatures drop and notice the days getting shorter, they'll group up. Therefore, it works well to keep moving with an eye on your sonar until you find where the fish are hanging out.
The importance of paying attention to your sonar was once again driven home on a fall trip to Lake Kabetogama a couple of years ago. Kab is known for its walleyes, but it's also a world-class smallmouth fishery. We were fishing for the smallmouth on deep structures. We located the structures on the maps in our sonar units, then cruised over them looking for fish. The first two spots were fishless, the third showed fish.
We dropped jigs and dropshot rigs to them and had immediate action. Just for the heck of it, we tried similar looking structures that didn't show fish on the sonar, and that's what we caught: Nothing. The fact that you've got to fish where the fish are if you want to catch fish was reinforced that day. We were using Raymarine sonar at the time: I can't remember which units we had, but the Axiom series of sonar from Raymarine that we're using now does an amazing job of showing fish, and they have the other features necessary that make fish-catching so much more consistent.
Start the autumn season off with fresh line. Just as we start the season with fresh line, we want to be sure our connection to the fish is in good shape in the fall. Be sure that when that fish-of-a-lifetime eats your bait, your line will be ready to handle it. There are lots of line choices out there, and they all have a purpose. With that said, day-in and day-out, I use P-Line CX or CXX Premium. These are kind of like monofilament line, and I've developed a lot of trust in them. If I want more sensitivity and better hooksetting ability, I use XTCB braid with a Tactical fluorocarbon leader. This set-up provides the ultimate in strength and minimal stretch, yet allows for a very natural presentation.
In the fall, fish like larger lures. Even the smaller fish eat bigger baits in the autumn. Mother Nature tells the fish that it's better to eat one large meal instead of several smaller ones. Use big bait for big fish.
There are lots of options for recreation in the fall. Football and hunting take up lots of folk's time. But if you like to fish, reserve some time for doing-so. The weather is pleasant, the scenery is nice, and the catching can be outstanding. Discover that for yourself when the leaves on the trees turn colorful.
North Iowa anglers have landed some big fish over the years, reeling in massive walleyes, northern pike, catfish and muskies. This gallery con…
Muskies: Mitchell County Conservation intern explains 'the mystery fish' (with photos)
OSAGE | Local anglers had an opportunity to hear about the "mystery fish" -- also known more commonly as the muskie, from Levi Nettleton, recent naturalist intern with Mitchell County Conservation.
Nettleton, who will be a senior science education major at the University of Northern Iowa this fall, told attendees muskies are known as the mystery fish because of their unpredictability.
"Muskies are very unpredictable," he said. "You can find them in waters that are 6 inches to a 100 feet deep. They look like a pike, but they have six teeth instead of five teeth like northern, and northern are spotted."
Nettleton said a female Muskie can lay up to 265,000 eggs, but their survival rate is very low. They spawn best in water temps of 55 to 65 degrees, laying their eggs randomly in shallow waters where predators can consume the eggs.
"Many fishermen believe the muskie is a major consumer of other game fish such as bass and walleye, but they are apt to eat softer fish like bullheads and minnows," Nettleton said, noting they also eat insects, crayfish, small mammals and waterfowl.
"Many believe they are aggressive, but that isn't true, unless they are feeding," he said. "They are complicated for naturalists to study."
Nettleton said Muskies' habitats also vary, meaning they can be found in weeds like tobacco cabbage or 30 feet deep in open water. He said fisherman can find them in different places throughout the year.
Nettleton shared his enthusiasm for catching the large game fish, something he started four years ago. 
"Once you do it, it can become an addiction," he said. "There's a lot of skill in muskie fishing, and sometimes, muskies are called the fish of a 100,000 casts."
Nettleton's study has rewarded him well, as he caught and released 36 muskies last year and 12 so far this year.
Fishermen seeking muskies typically use 7- to 10-foot rods, according to Nettleton. He uses a 300- to 400-foot reel with 22 pounds of drag, with 50-100 braid line and steel or fluorocarbon leaders. 
He also carries needle-nosed pliers longer than 8 inches and a rubberized net, so he doesn't harm the Muskie. 
He gave some additional pointers:
• Leave the catch in the water and support and release it when the fish is calm.
• Cut the hook if the fish has been deep-hooked. 
• Don't fish over 80 degrees. 
• If trolling, start at 2 mph, increasing to 4 mph. 
• Do figure-eights to attract muskies. 
Nettleton, who whose biggest catch was 53 inches long, said there are Muskies in the Cedar, Iowa, Shell Rock, and Winnebago rivers, as well as in Clear Lake.
The largest populations of muskies are in Minnesota, according to Nettleton, where the largest caught was 56 inches long and weighed 54 pounds.
North Iowa anglers have landed some big fish over the years, reeling in massive walleyes, northern pike, catfish and muskies. This gallery con…