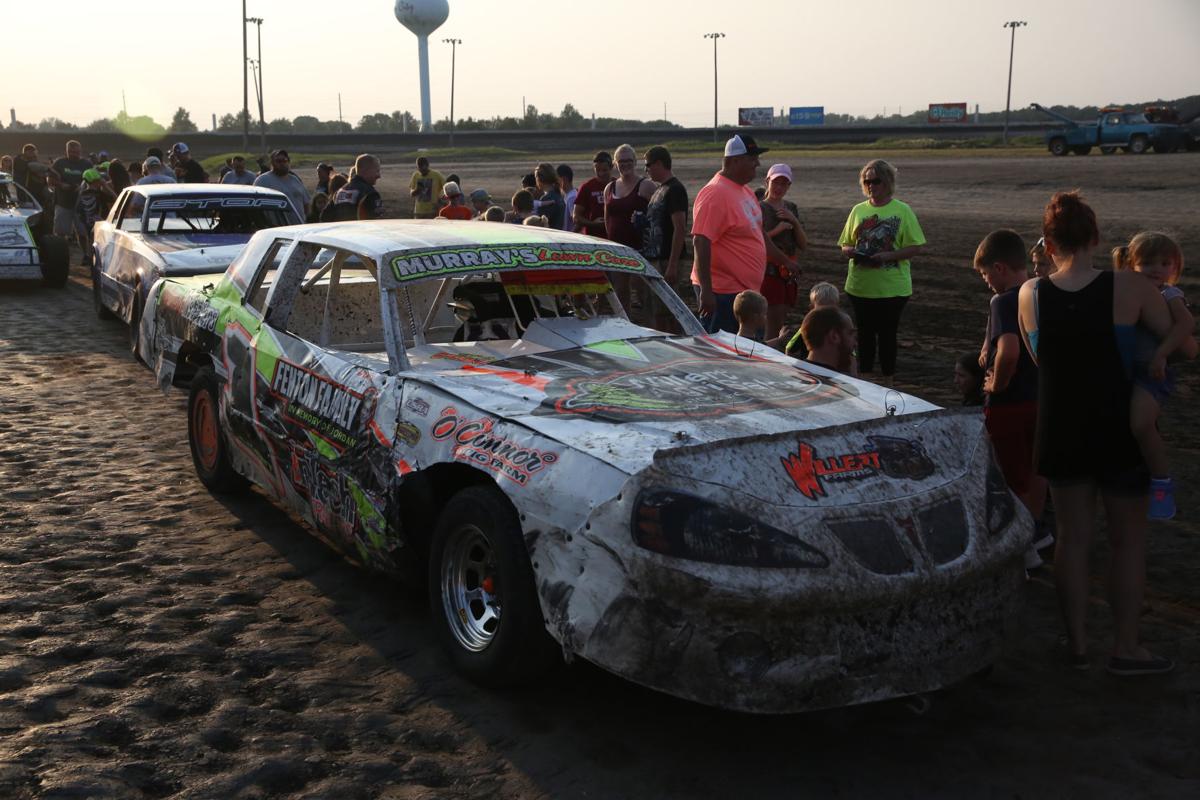 Mason City Motor Speedway will embrace a celebratory yet competitive atmosphere Sunday, when the season championships take place.
The season point standings have been decided, with last Sunday's races giving racers a final opportunity to seal their position in the championship races. The purse for winning isn't bigger than usual, and the trophies aren't incredibly different, but Sunday's environment and reflective procedures will lead to a contrast from the typical speedway experience.
Admission is free for everyone Sunday. Speedway promoter Al Hejna hopes to conclude the racers' season at MCMS with an abundance of fan support, as well as an opportunity to take home practical prizes. Each driver was given forms for fans to fill out, citing their favorite racer. The racers with the most forms submitted in their favor will get to choose from prizes, such as tires or rims. A lot of tracks have a banquet in November, but those are often more exclusive, and travel expenses add up quickly. Instead, Hejna decided to do something different.
You have free articles remaining.
"What I wanted to do, was get as big of a crowd as I could, so a big crowd can see them get their championship trophy and their point checks," Hejna said. "And then they get their money that night. They have their point money they've worked for all year, and raced for all year."
Before each race, cars will line the track in correspondence to how they finished in the points standings. Fans will have an opportunity for a meet-and-greet before the races begin. 
The event should mark a pleasant conclusion to a season that got off to a shaky start; weather played a large factor this season at MCMS, derailing some races midway through and canceling others altogether.
"Weather affected us a lot this year," Hejna said. "You just need a sunny, 75-degree day with no chance of rain with no wind. That's the ideal (day), but we didn't get very many of those ... We're gonna have some great races (Sunday), because there's still bragging rights; they're still gonna race as hard as they ever did."
Reach Sports Reporter Luke A. Garza at 641-421-0540 or follow him on Twitter @LukeAGarza