Visiting the Riceville football team's stats page on VarsityBound poses an interesting question. Can one player really do it all?
Junior middle linebacker and quarterback Lawson Losee is testing out that theory at Riceville. He leads his team in passing yards, rushing yards, interceptions and solo tackles. He also punts and has one kick return for 29 yards. His 95 rushing attempts are the most in the state out of all classes.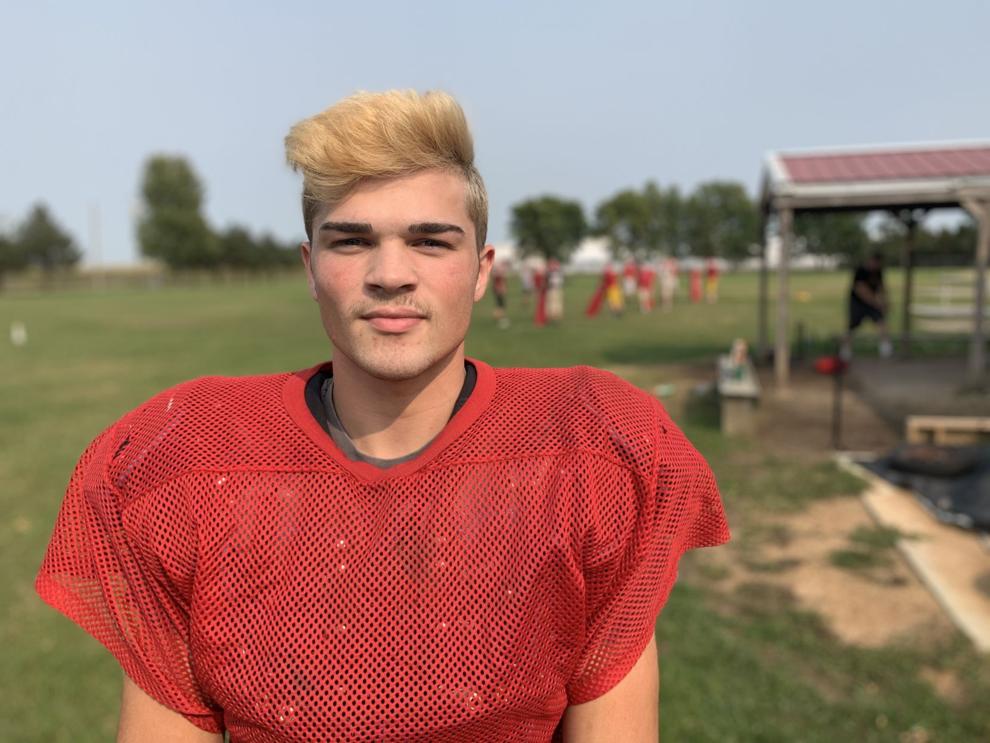 Head coach Stef Fair was hoping for Losee to step into a big role this year and, so far, Losee has delivered in the statistical sense of the game.
"Offensively, he's our quarterback, which in 8-man that's kind of your feature back," Fair said. "He's had to run and pass and he's really grown into more of a passing role. He still runs a lot more but he's added that to his repertoire a bit more. Defensively, he's part of our linebacking crew. He's in quite a bit of action on both sides of the ball."
Losee played tight end a year ago, but also got some reps in at quarterback. He says he's worked hard in the offseason to make sure that he could take the quarterback position over successfully in 2020. Now, while he does throw the ball, he runs it more than anybody in the state.
"I would say our offense is probably around me," Losee said. "I've been getting a lot of rushing yards and carries, but I think that's good because defenses know that we're always going to go to me, but then we can easily throw a pass and they'll be like 'what the heck.' We can easily get the defense on their heels that's for sure."
Although he gets plenty of rushing attempts, there's been some growing pains passing the ball – he's thrown three touchdowns and three interceptions.
"He likes to be the guy in the spotlight and he's not afraid to fail," Fair said. "He'll take chances and do stuff like that."
While Losee leads on offense, he also leads on defense, along with senior Charlie Ring. The pair both play linebacker and each have 23 solo tackles. Ring has Losee beat in total tackles with 30.5, but Losee isn't far behind with 29.
"He does a great job too," Losee said. "He has more tackles than me. I'm going to try to get in front of him this week, but we're always going back and forth. We both love that middle position and I think we do pretty well managing it."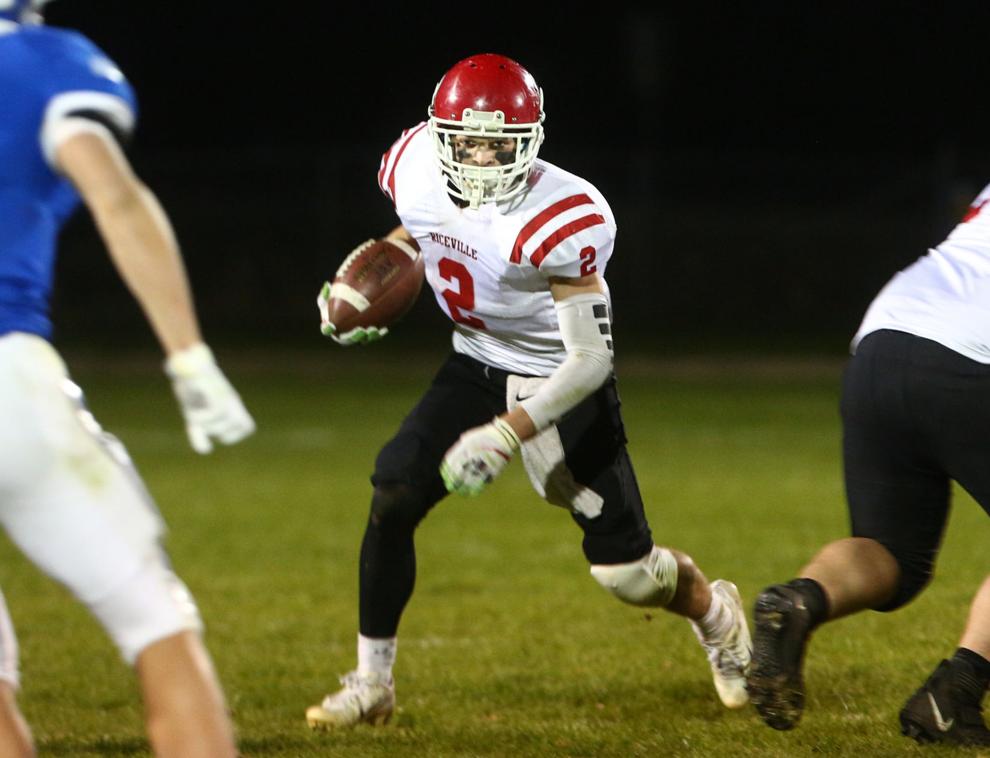 With all of the roles Losee embraces, one might think that he would be loud and outspoken. Fair says that's not the case, as Losee is more of a lead-by-example type of player at quarterback and linebacker.
"I think it's a good spot for me. I try to be the leader on this team," Losee said. "I mean, that's what I look at myself as, and I think those are two great positions for it."
After winning their first game of the season against Turkey Valley, the Wildcats have dropped two in a row and sit at 1-2 on the season as of press time. Losee's statistical success hasn't necessarily translated to wins yet.
"We still have a lot of games and I think that we can easily turn that around," Losee said. "Every game, we've been right in it. We've took two pretty bad losses the past two weeks, but we were right there in the fourth quarter."
Losee says the defense is playing a bit better than the offense right now. He and Fair hope the team improves in all facets of the game before the most important time of the season hits.
"With everybody making the playoffs this year, one loss isn't going to be a demise to your season," Fair said. "We just talk every day about being ready to get better every week so we can put our best game together, which would be week 8 – the first round of the playoffs."
Friday football
Tripoli 52, Riceville 8: The Riceville football team got off to a strong start in Friday night's matchup against Tripoli, as the Wildcats led after one quarter, 8-6. The final three quarters were all Tripoli though, as the Panthers scored 44 unanswered points to a 52-8 win over Riceville.
Senior quarterback Connor Piehl led the Panthers on offense, with six touchdowns and 251 yards on 19 carries. His longest run of the night was a 53-yard touchdown run.
Senior Aric Finder finished with one reception on a three-yard touchdown pass from Piehl.
No stats were available for Riceville, which dropped its third straight game. The Wildcats will host Northwood-Kensett next Friday night.