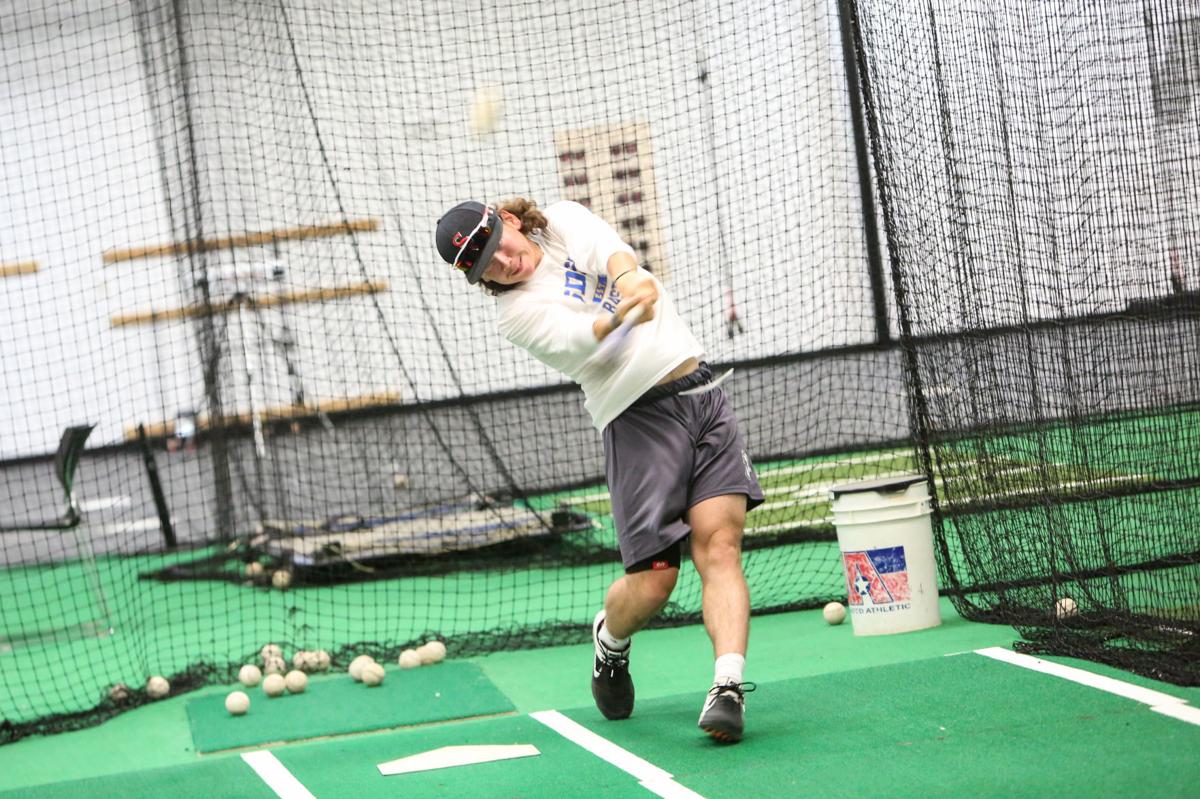 This is a difficult column to write. 
Not emotionally. Physically.
I just got done with an hour of moderate exercise and already I can feel my body rejecting an afternoon that wasn't filled with sitting in my chair watching reruns of "The Office" while eating spoonfuls of hummus. Bear with me as I try to find a sitting and typing angle that can help support my aching spine.
I played baseball on Friday, and at nearly 27 years old, I can already tell that I am past my physical peak. To be fair, I don't actually know if I've actually ever had a physical peak. It was more of a gentle slope that turned into a 18-year-long plateau.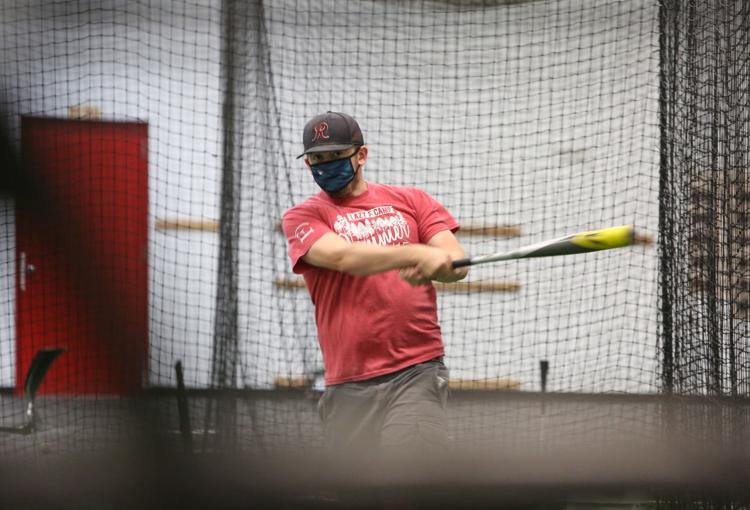 I've never been the best athlete in the world, to say the least. When I was younger, I played baseball for Puyallup Parks and Recreation, in my hometown just about an hour south of Seattle. 
Whatever love I had for the game did not translate to the field. In little league, I became a feared pitcher, not because of my skills, but because of my utter lack of control. I was so wild that I broke the hands of several batters who dared step in against me and my 65 mile per hour fastball.
Come high school, I set a record that will never be broken. I tried out for the Emerald Ridge High School team, and got cut all four years. Try to top THAT.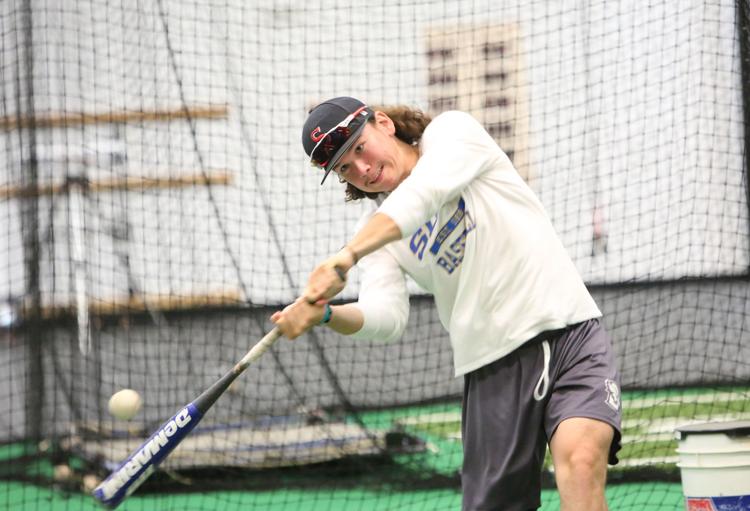 So naturally, this week I decided to test my skills against a Division I athlete. I went up against Mason City's Avery Mellman on Friday, who is possibly the best baseball player in the area. 
In 2019, Mellman was named a first team all-CIML player, after he finished with a .310 batting average, a .437 on-base percentage, and a .550 slugging percentage, with five homers and 18 RBI. This season so far, he is hitting .326/.446/.630, and has made some sparkling defensive plays at shortstop
Mellman is going to be playing baseball next season at Division I South Dakota State, while I once pulled my glute muscle playing kickball at summer camp. Clearly, Avery and I are in similar places athletically. 
I met Mellman down at The Yard, where the Mason City baseball team trains. At that facility, the team has lots of baseball technology the team can use to assess players' strengths and weaknesses. Yakkertech is used for pitchers and can determine metrics like spin rate, while the HitTrax machine is the main tool to assess hitters.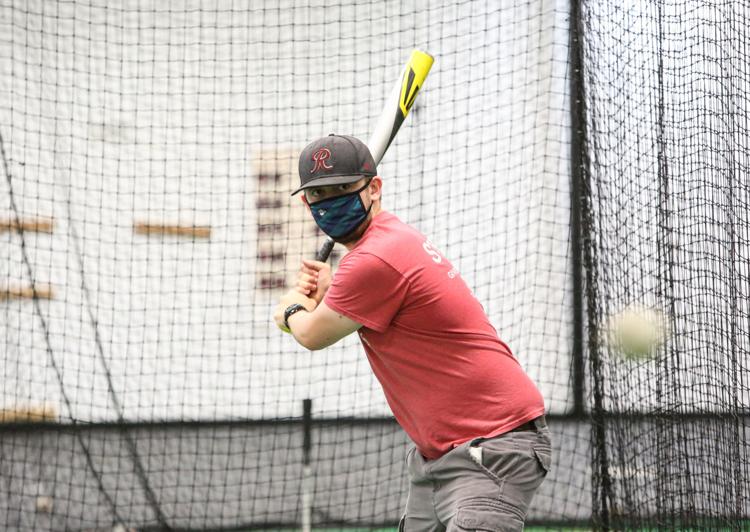 We started the pitching machine at around 75 miles per hour, just to get a feel for the speed. I watch a lot of baseball as part of my job, but watching me try to be an athlete is like watching a pigeon try to fix an engine block.
Eventually, we cranked that baby up to 95 miles per hour. 
Mellman wiped the floor with me. In our first session, Mellman's exit velocity off the bat was 85.5 miles per hour, with a max of 96.9. My average velocity was 73, and my max was 80.4. In session two, with the machine throwing the equivalent of 95 miles per hour, Mellman averaged 80.8 miles per hour with a max of 97.9.
 As I stepped in to hit, he called out to me "How is the back feeling?" 
"Fine!" I replied, lying. 
Against an average MLB fastball, I hit the ball an average of 66.2 miles per hour off the bat, and maxed out at 77.7.
Mellman hit the ball a maximum distance of 388 feet in our sessions, easily a home run in many ballparks. My max distance was 237 feet. My biggest struggle was getting the ball in the air. My ground ball percentage was 71 percent in session one, and 50 percent in session two, compared to Mellman's marks of nine and 13 percent. 
If you watch the video of both of our swings, Mellman looks like an athlete doing what he has trained his body to do at a high level. My swing more resembles someone trying to wack a beehive with a garden hose.
"I would say the biggest number I see is your ground ball percentage," Mason City head coach Troy Rood said, after watching video of my swings, "I'd like to see that much lower for all players. I can live with a 30 percent ground ball percentage for a player who can really run, otherwise I'd like to see your training ground ball percentage closer to 10 percent."
Apparently, my spine is too vertical when I swing, and I try to hit the ball with my hands disconnected from my body. Having your hands and body operating separately sounds like an okay thing to have your body do in everyday life, but in baseball, that is bad.
You want the whole body operating together as one unit, not a series of disconnected parts all attacking the ball independently of each other. 
"We want your upper body working more like a Ferris wheel than a merry-go round," Rood said, which might be the most apt description of my upper body coordination that anyone has ever given me. 
After the workouts, Mellman very kindly told me that he was impressed with my performance. I put a few good swings on the ball, and managed to make contact against an upper-90s fastball. I was pleased with myself.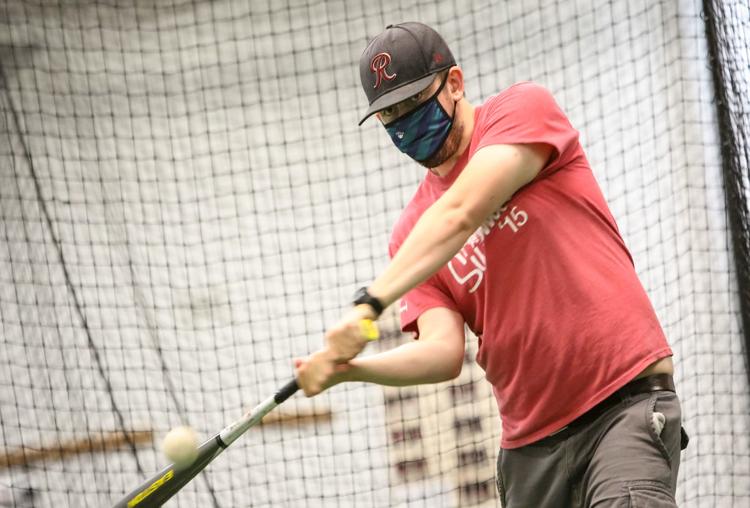 Mellman paused for a few seconds when I asked him: "What were you expecting out of me when they told you I would be here?"
He smiled and said: "I was keeping an open mind."
I am going to be sitting up in the press box this season with a better appreciation for the skills these players possess. No matter how easy the game looks, even at the high school level, the players are better at baseball than I could ever imagine being.
Trust me. I say that as someone who set a high school record that will never be broken. 
Shane Lantz covers sports for the Globe Gazette. You can reach him at Shane.Lantz@GlobeGazette.com, or by phone at 641-421-0526. Follow Shane on Twitter @ShaneMLantz.
Be the first to know
Get local news delivered to your inbox!