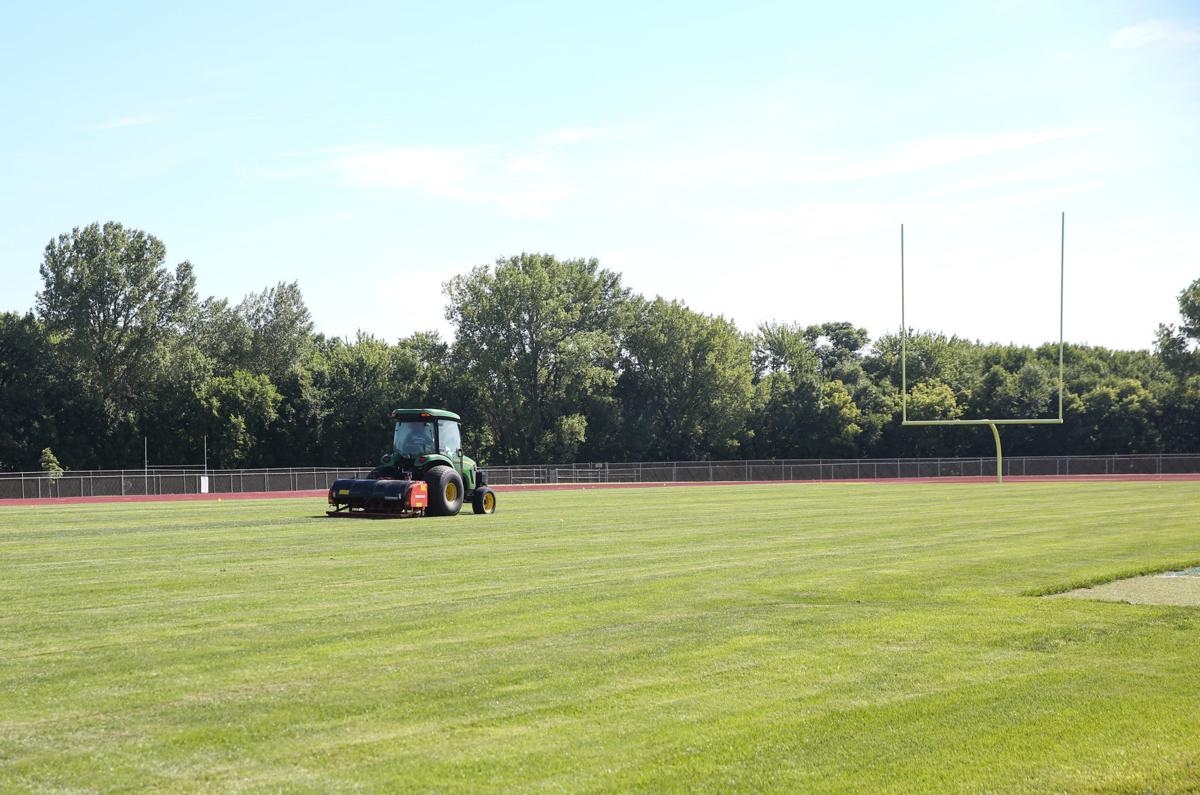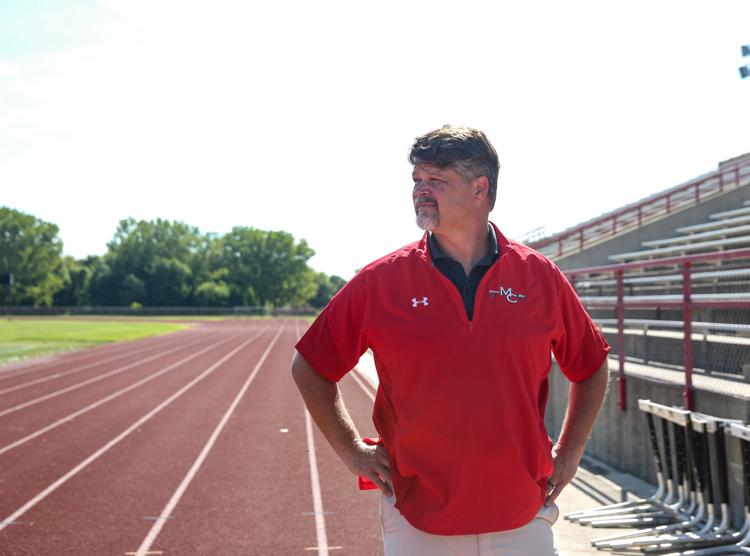 In a year filled with uncertainty and chaos across the world, John Lee hopes to bring some stability back to Mason City. 
This week, the Mohawks football team will return to the field for fall camp with Lee back in the saddle as head coach, 10 years after he stepped away from the sideline. 
What a year he chose to come back.
When Lee accepted the job back in April, spring sports had just been canceled and the summer season appeared to be on the chopping block for 2020 as well.
Now, more than three months later, Iowa is set to begin fall sports season with lots of guidelines and precautions in place to try to protect coaches, players and fans from COVID-19. 
Last week, the IHSAA released its fall sports guidelines, which includes a ban on spitting, frequent sanitation timeouts, and an emphasis on social distancing. The schedule is different too, with each team's regular season slate cut down to seven games.
But even with the new rules and the different look football is going to have this fall, Lee is eager to get started. 
"It's a weird thing," Lee said. "It's high stress, but it's also a little bit relaxing. We've got guidelines, so we can go forward and we can breathe. This is happening. At the same time, the precautions that have to be taken is something we've got to work through."
Lee has a long history with the Mason City football program, having first become a member of the team's coaching staff in 1994. After six years in various assistant coaching roles, Lee was hired as the program's head coach in May of 2000. 
After a 10-season stint that included four playoff appearances and the 2001 CIML Coach of the Year Award, Lee stepped down in January of 2010 to spend more time with his young family. 
Lee attended several Mohawks' football games the season after his departure, but found it too difficult to sit in the stands. 
"I walked away for two years and listened to Tim Fleming on the radio," Lee said. "The third year I came back, started going to games and enjoying it. The first two years were a little too hard to watch."
For those who have watched Mohawks football, the past decade has been a roller coaster ride mostly filled with plunging downhill stretches. The program has not won more than three games in a season since Lee's departure. 
After a win-less 2018 season, Mason City hired Brandon Krusey to take over the program. After leading the team to a one-win season, Krusey left for the head coaching job at Davenport West. At that point, Lee started to consider a return.
"Right away, I got excited, and I sat down with my wife and we talked about all the pros and cons," Lee said. "It came down to, after a couple of weeks, I regretted (not applying) a year ago, and I'd probably regret it again."
On April 25, the word was officially announced. Lee was back as Mason City's head signal-caller. Then came the waiting. 
For Lee, the months that followed him getting the job were long and frustrating, as he was not allowed to have any in-person contact or practices with his players. On July 1, he finally began the process of getting to know his student-athletes personally. 
"We're going to right this ship," Lee said he told his players. "Make sure you invite all your friends to be a part of it. Numbers are huge, I'm a platoon guy. I believe in getting as many kids on the field as we can."
Lee has a few key pieces in place already, but still has plenty of work to do now that camp has begun. The glue of the team will be the offensive line, made up of senior Ben Pederson and junior Carter Gorder, though the team still needs to figure out who else will be in the trenches.
"I'm hoping we can assert our dominance a little bit and show people what we can do," Pederson said. "We want to help us win football games and help out a lot. It takes a lot more than two people, for sure."
The team's 2019 quarterback, James Jennings, is gone. Several Mohawks, including senior Connor Dalen, will compete to fill that position. 
Also returning for the Mohawks is junior wide receiver Carter Thomas, who hauled in 41 receptions for 508 yards in 2019.
"He's a really smart guy," Thomas said of Lee. "He's really enthusiastic about getting guys out for football and being together as a team. I think he has more Mohawk pride than past coaches because he has been in the school system for so long. He really wants to win."
While Gorder, Pederson and Thomas will lead the way,  Lee says that there will be plenty of new names making their mark at Mohawk Stadium very soon. 
"After watching the kids play the last three weeks, there will be common names in two months that aren't so common right now," Lee said. "We've got some kids that can play this game. We're going to have some great competition, and I can promise you that based on what I've seen the last three weeks."
In addition to his duties on the football field, Lee will continue to serve as Mason City's First Ward City Councilman as long as he is able to do the job well. His term is set to expire in two years, and Lee wants to do all he can to avoid having to make the town's taxpayers have to finance another election before then.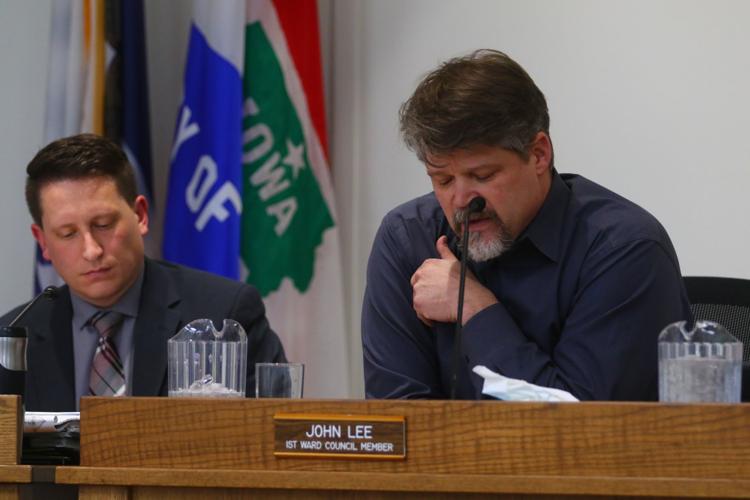 "As long as I can do both, I will. I will 100 percent be stepping down in two years, no question about it," Lee said. "If I have to step down before then from the City Council because I am not doing a good enough job or I'm not doing my job, I will step down. Football would be the priority of the two. I still email and call. The constituency is always what I've liked. People email me, and call me, and I do my job that way. I may not be at the meetings, but I'm still taking care of the constituency."
Lee will be the football program's third head coach in three seasons, and he gives credit to the Mohawks' stable of assistant coaches for getting the team through its recent stretch of hard times. 
With his past success and deep knowledge of both football and Mason City, it would seem that Mohawks football fans have plenty of fun Friday nights in their future. This head coach plans on being around for a long time.
"I know how to win here," Lee said. "We've done it before, and we'll do it again." 
Shane Lantz covers sports for the Globe Gazette. You can reach him at Shane.Lantz@GlobeGazette.com, or by phone at 641-421-0526. Follow Shane on Twitter @ShaneMLantz.
Be the first to know
Get local news delivered to your inbox!