Trailing 1-0 in its opening West Division semifinal series against the Alexandria Blizzard, things were looking grim for the North Iowa Bulls NA3HL hockey team heading into last Saturday's matchup on the road at Alexandria.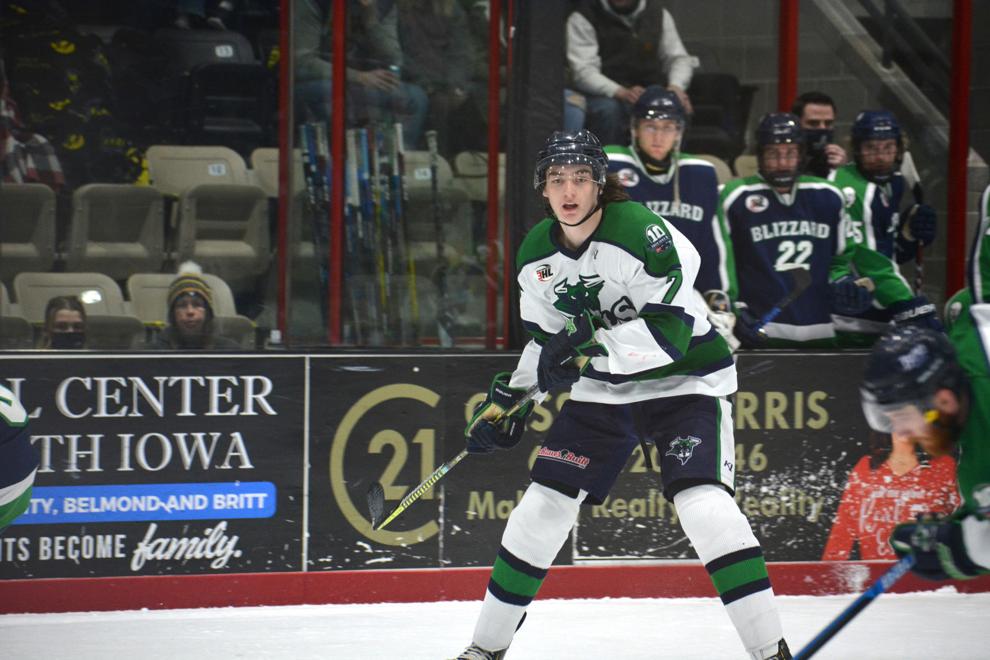 North Iowa had just lost a 2-1 overtime heartbreaker in Mason City the night before and faced elimination with one more loss.
But, with their backs against the wall, the Bulls didn't quit.
North Iowa earned a 5-1 win on Saturday night and came back with a 3-1 victory on Sunday night to win the series, 2-1, and advance to its ninth consecutive division finals.
Head coach Todd Sanden was proud of how his team stuck it out and grinded after initially trailing in the series.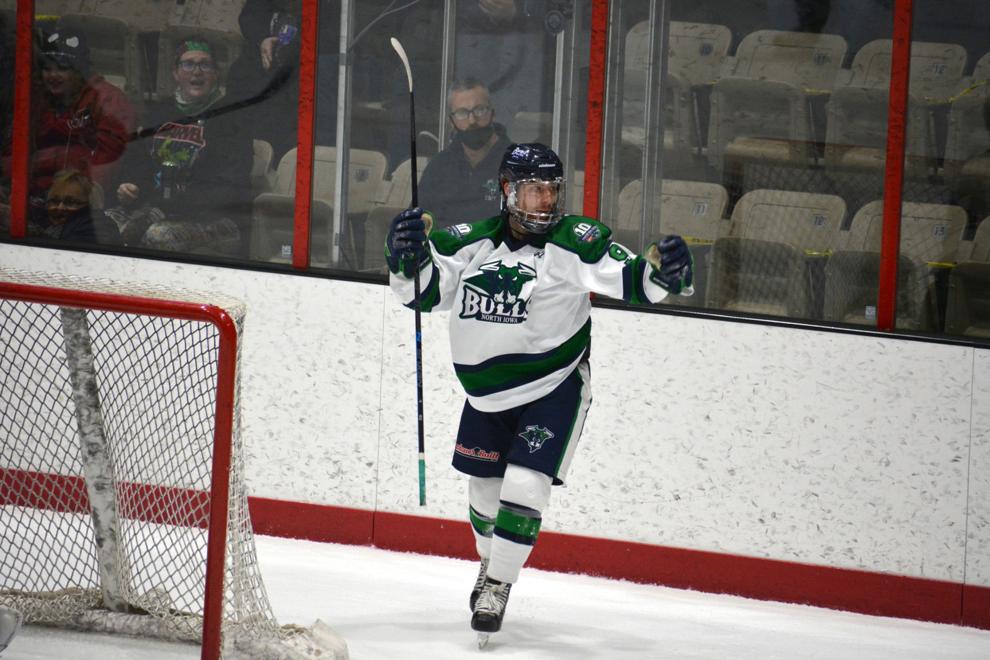 "We felt our players were very good in all three of the semifinal games against Alexandria," Sanden said. "Alexandria has a veteran team that given opportunities has the ability to beat you. Our team stuck to the game plan and executed enough to get the back to back wins to close out the series."
The celebration for getting back to a ninth consecutive division finals was short-lived, however, as the Bulls have now fully shifted their focus to the upcoming weekend series against the Willmar Warhawks.
The Bulls had solid results in the 10 regular season matchups between the two teams this season. North Iowa won seven of the 10 games against the Warhawks.
But that doesn't matter to Sanden.
"You can throw out the regular season records this time of year," Sanden said. "Both teams have dangerous players if given a bit of time and space. Goaltending has also been very good for both teams lately. This series will probably come down to execution of opportunities and disciplined play."
The third-seeded Warhawks swept second-seeded Granite City in the opening round over the weekend, so the Bulls have high respect for their opponents.
The winner of the weekend's best-of-three series between North Iowa and Willmar will advance to the NA3HL Fraser Cup national championship tournament, played this year in St. Peters, Missouri.
"The goal of our team every year is to compete for a Fraser Cup," Sanden said. "Structured and disciplined play with some luck around the net will help us in this series. It will definitely be a challenge. Both teams are playing their best hockey right now."
The Bulls kick off the series at 7:30 p.m. on Friday night in Mason City. Then, the two teams head back to St. Cloud, Minnesota, for the second game. If necessary, the final game of the series will be back at Mason City on Sunday night.