The North Iowa Bulls are back in familiar territory.
MINNEAPOLIS (AP) — The Minnesota Twins, Minnesota Wild and Minnesota Timberwolves postponed games scheduled for Monday because of safety conce…
Sunday evening's NA3HL playoff contest at the Mason City Multipurpose Arena was a night of goodbyes for the North Iowa Bulls in a myriad of ways.
ST. CLOUD, Minn. - It's often said that good things come in threes.
Did the North Iowa Bulls give a final sign-off to NA3HL hockey at the Mason City Multipurpose Arena on Friday night?
The North Iowa Bulls will appear in another division finals this weekend.
Hunter Lellig will become the third Waterloo native to play in the Frozen Four when the Bulldogs face off against UMass at 8 p.m. in an ESPN2 …
The North Iowa Bulls are moving on – again.
Not real clear on why I'm doing this right now.
The North Iowa Bulls have their backs against the wall.
Chicago Blackhawks general manager Stan Bowman and Minnesota Wild general manager Bill Guerin were named general manager and assistant GM, res…
The North Iowa Bulls are once again West Division champions. But this year's division title didn't come easy.
One way or another, North Iowa and Granite City's get-together this weekend was going to make history.
The NHL on Wednesday said referee Tim Peel will no longer officiate games after Peel's comments caught on a microphone during Tuesday's Red Wi…
In the early days of ESPN, when the concept of an all-sports network was laughably dubious and slow-pitch softball, tractor pulls and Australi…
North Iowa is moving on up in the hockey world. 
Three thousand or so fans won't push the Carolina Hurricanes any closer to profitability. Entertaining that many fans at PNC Arena might push …
Nearly half a century before the Pittsburgh Penguins traded for speedy, 24-year-old winger Kasperi Kapanen, another Kapanen likewise switched …
Attending a live sporting event has become a pricey experience. To determine which teams are most expensive to see, Tennessee Sports Betting a…
PITTSBURGH — Penguins general manager Jim Rutherford, architect behind two recent Stanley Cup runs and 2019 Hockey Hall of Fame inductee, unex…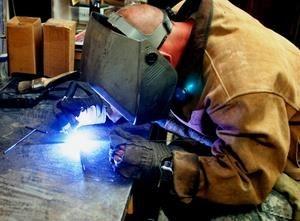 J & J Machining, Welding & Fabricating
In the midst of a season filled with turbulence, the Mason City Mohawks hockey team found a bright spot this past week. 
Did somebody call a taxi squad?
The NHL will lose more than a billion dollars by staging the 2020-21 season in largely empty arenas, Commissioner Gary Bettman said Monday, bu…
PHILADELPHIA — News item: The National Hockey League announced on Tuesday that it had sold the naming rights of its four divisions this season…
The Kings and Ducks will compete with Arizona, Colorado, Minnesota, San Jose, St. Louis and Vegas in the NHL's West division, one of four new …
At the old O-Pee-Chee's bubblegum and trading card factory in the Canadian city of London, Ontario, the month of December was most employees' …