The town of Britt has a long and storied history in the sport of high school wrestling.
The West Hancock wrestling program has had an individual wrestler win a state title 47 times, has finished as a top four team during the state individual tournament 21 times and has won it outright five times.
So it's hard to believe that it's been over three decades since the program has qualified for the state team duals. That hasn't sat right for West Hancock head coach Mark Sanger and his staff.
"Coaches have been talking about it throughout the last half of this season. It's actually not just been this season, it's been since my freshman year," senior Cole Kelly said. "Yeah we haven't had the teams like we do now, but they've been installing the idea in us to work hard, get better as a team and be one with each other."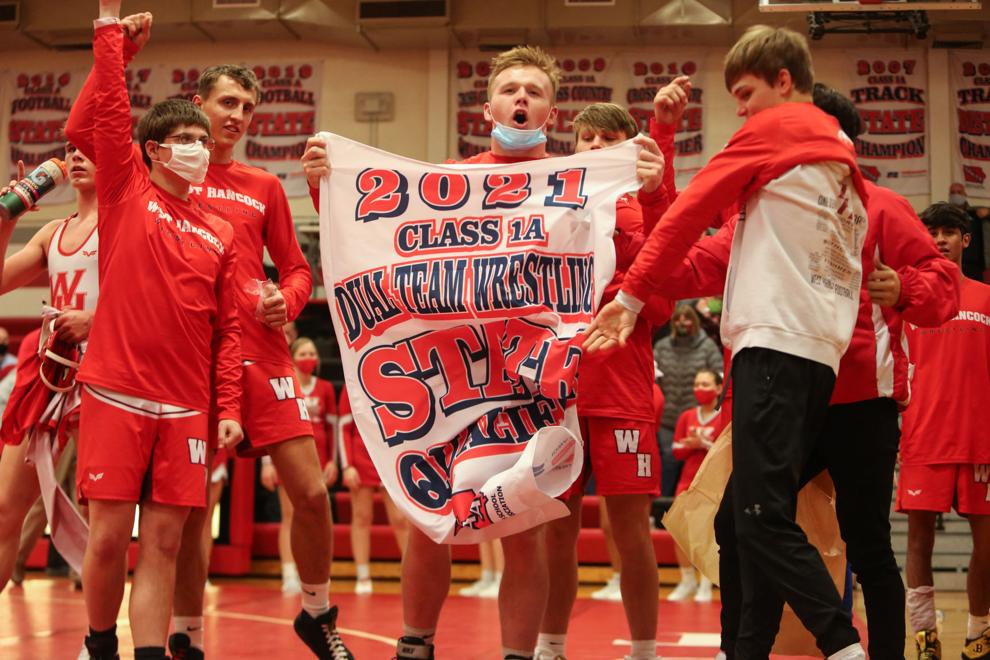 After a decades-long drought, the Eagles will be going back to the state team duals for the first time since 1987. West Hancock dominated South Winneshiek, 42-21, at the regional duals in Britt on Tuesday night.
The Eagles won 10 of its 14 individual matches against the Warriors. The appearance next week at the tournament is just the second in program history.
"We're a very successful program, so it's good to get our guys to feel it," Sanger said. "We've talked about it and talked about it, but we don't know if they believed it, or they might have second guessed it."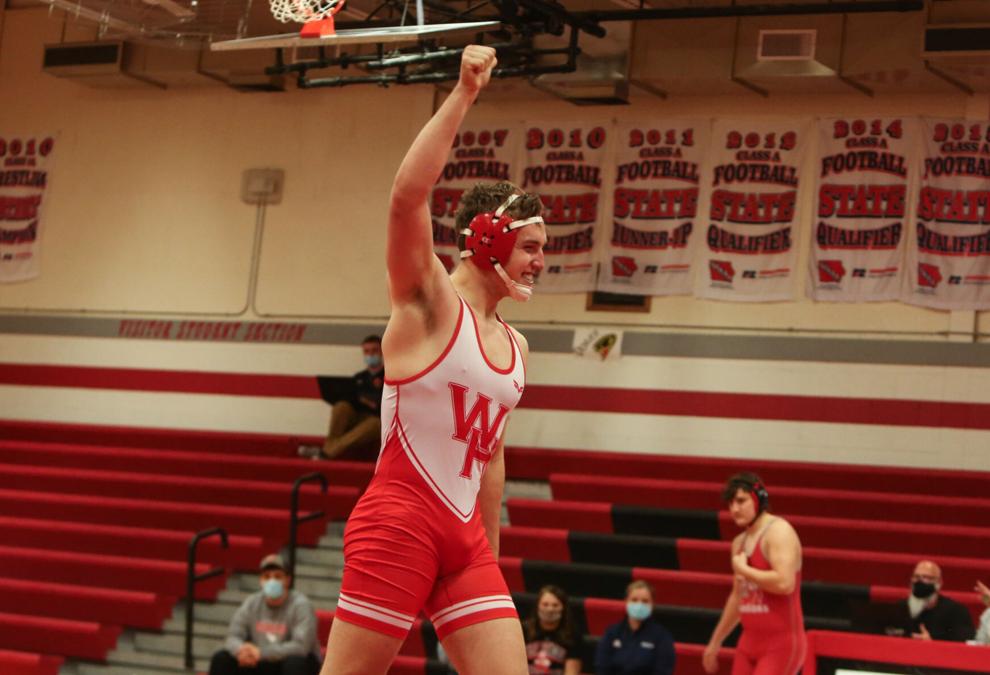 Like Kelly mentioned, the success hasn't been something that just happened overnight. Sanger has worked hard to get a full roster of kids who wanted to buy in and work for a chance to qualify.
And the Eagles have been close in the past. West Hancock lost, 55-18, in the regional dual against Lake Mills a season ago. It was only a matter of time until the wrestlers in red and white accomplished what they set out to do.
On top of the team success, the program qualified over half of its wrestlers for the district meet taking place on Saturday at Sioux Central. Nine wrestlers will compete for a shot to get to the individual state tournament.
"You can definitely see where our team has gotten way better individually and as a team," Kelly said. "My freshman year, we didn't even have a full team. Last year, we may have had a full team, but this year we have a full team with good individuals. We just have a full team that's solid."
Kelly is one of four ranked wrestlers on the team. He currently sits at No. 5 in the 220 pound weight class. Outside of him, freshman Kellen Smith is No. 9 at 120, senior Bryer Subject is No. 9 at 160 and junior Matthew Francis is No. 2 at 195.
All four of them will compete for a chance to qualify for state this weekend. For Francis, he follows in the footsteps of Tate Hagen at 195 pounds, who won the first individual state title since 2001 last season. Ranked second, the title is on Francis' mind as well.
"It's an honor to be following after Tate," Francis said. "Last year, even though I was 20 pounds lighter, I usually wrestled him every day in practice, which I believe was really good for me."
Between individual and team success, these next two weeks promise to be some of the most exciting times for the town of Britt.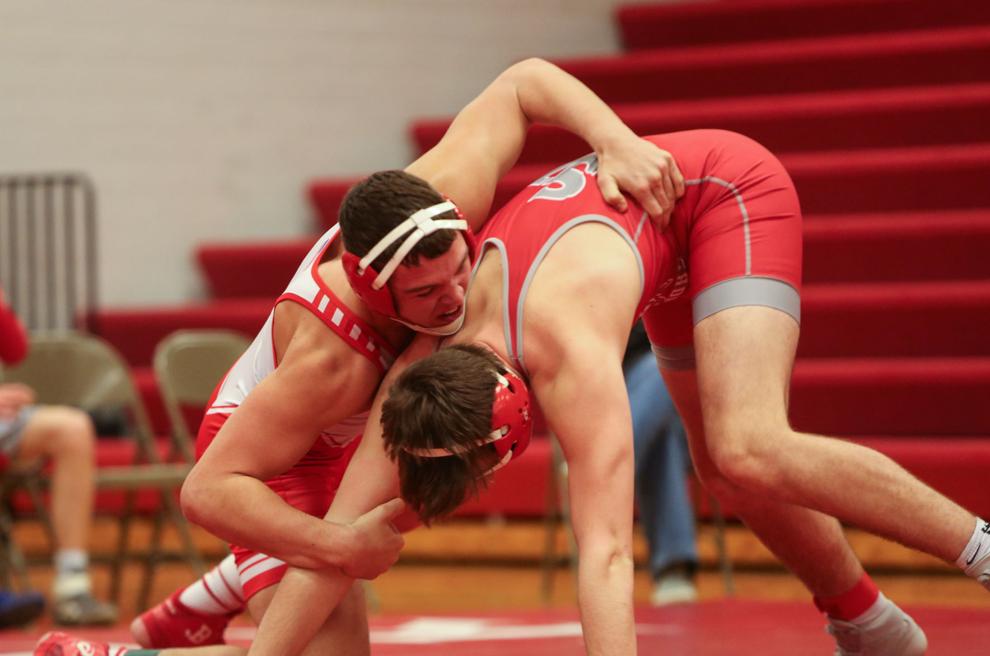 The qualified wrestlers will wrestle next at the district meet at noon on Saturday at Sioux Central. Then, the Eagles will wrestle as a team on Feb. 17 at Wells Fargo Arena in Des Moines.
"We know what this means to our town," Francis said. "Going down there again and finally doing it since '87 is a good feeling. I hope we can go down and represent our town well."