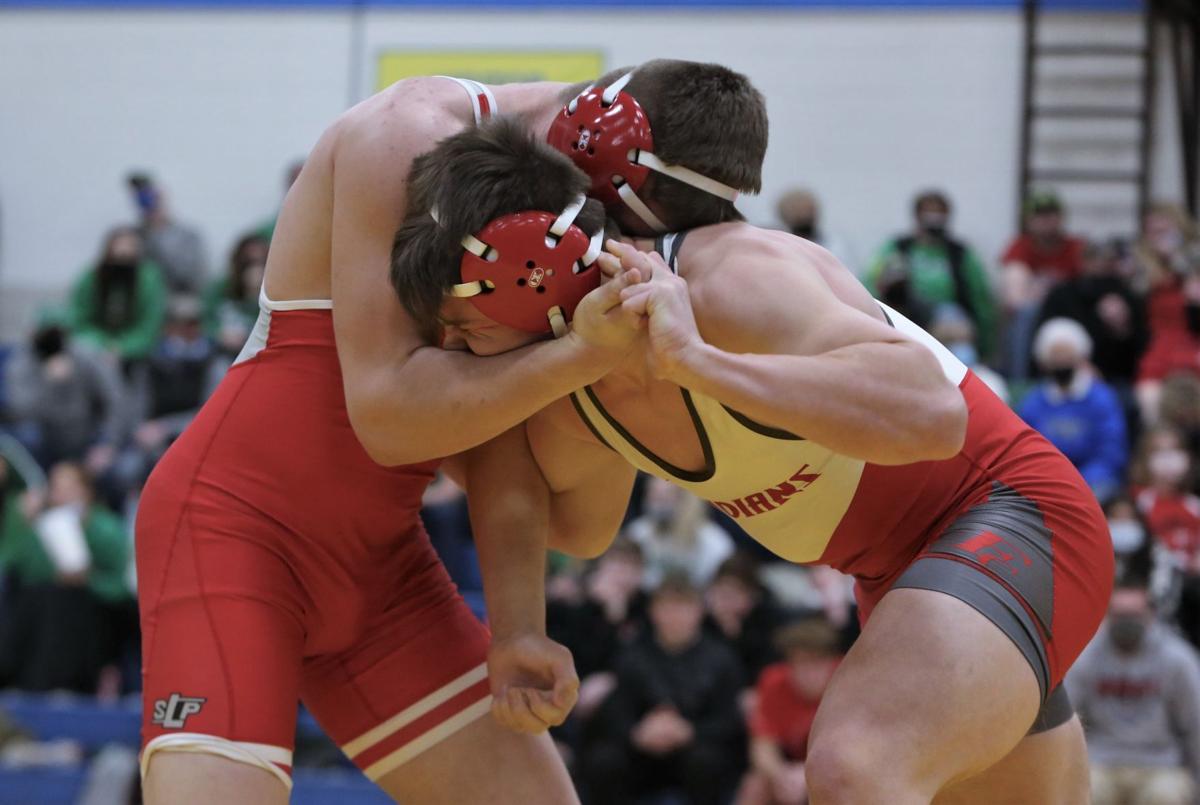 For the Moore family, road trips to Des Moines are becoming an annual tradition. 
With the slap of the referee's hand on Saturday night at Humboldt High School, Forest City junior wrestler Reese Moore clinched his spot at this weekend's state wrestling tournament at Wells Fargo Arena.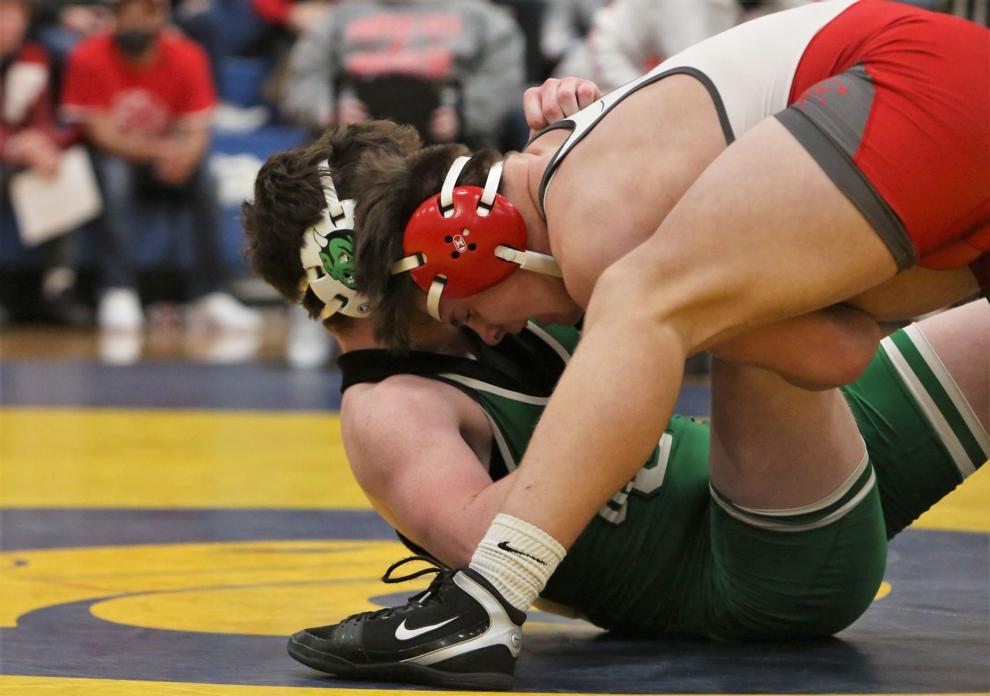 It wasn't quite how he had pictured the moment going down, as Moore beat Osage senior Keaton Muller by fall in a second-place wrestle back match. Moore had to compete in the wrestle back due to his 10-5 loss in the finals to Matthew Wirtz of Emmetsburg, but he emerged with a spot at state nonetheless. 
With Moore's win, the Forest City trio of Reese, Kellen, and Brock Moore will all travel to "The Well" for the second straight year. 
The trio grew up as a tight-knit unit, and have played sports together their entire lives. Brock, a senior, is Kellen's older brother, while Reese is the pair's first-cousin. On Saturday, Kellen was the first of the three to clinch a spot with a second-place finish at 126 pounds. At 132, Brock lost to Osage's Averee Abben in the tournament finals, but still advanced, while Reese earned his spot at 195 with a pin in the wrestle backs. 
For all of them, the chance to wrestle at state is made even more special by the fact that they get to do it together again. 
"We kind of just feed off of and compete against each other to see who can do the best," Reese said. "I think it's really competitive between us three, in encouraging each other, and seeing who can do better. We've done everything, every sport together since we were 4 years old."
Whether it is on the mat, the baseball diamond, or the football field, you can almost always find a member of the Moore family succeeding at something for the Indians. This past football season, Reese was Forest City's leading rusher with 705 yards, while Kellen and Brock were two of the team's top wide receivers, with 18 and 11 receptions, respectively. 
In baseball, Reese hit a state-best .585, with 35 RBI and a .767 on-base percentage, while Kellen was third on the team with a .304 batting average and 17 base hits. Brock hit .256 and drew 24 walks.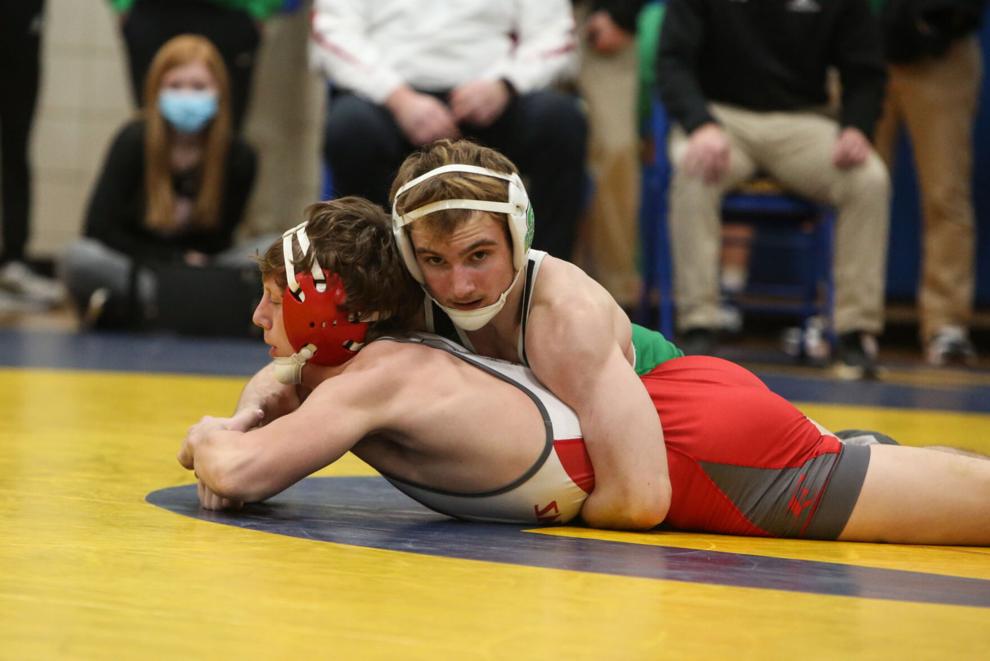 "They compete in everything together," head coach Steve Staudt said. "Baseball, football, wrestling. Baseball is probably the thing they've spent the most time on as a family, but wrestling is probably a close second. Having three cousins and brothers competing together all the time creates a bond that you can't really get other ways."
In their first experience together at the state tournament, the three had varying degrees of success. Reese finished second at 182, Brock placed sixth at 120, and Kellen finished off the podium at 113 pounds.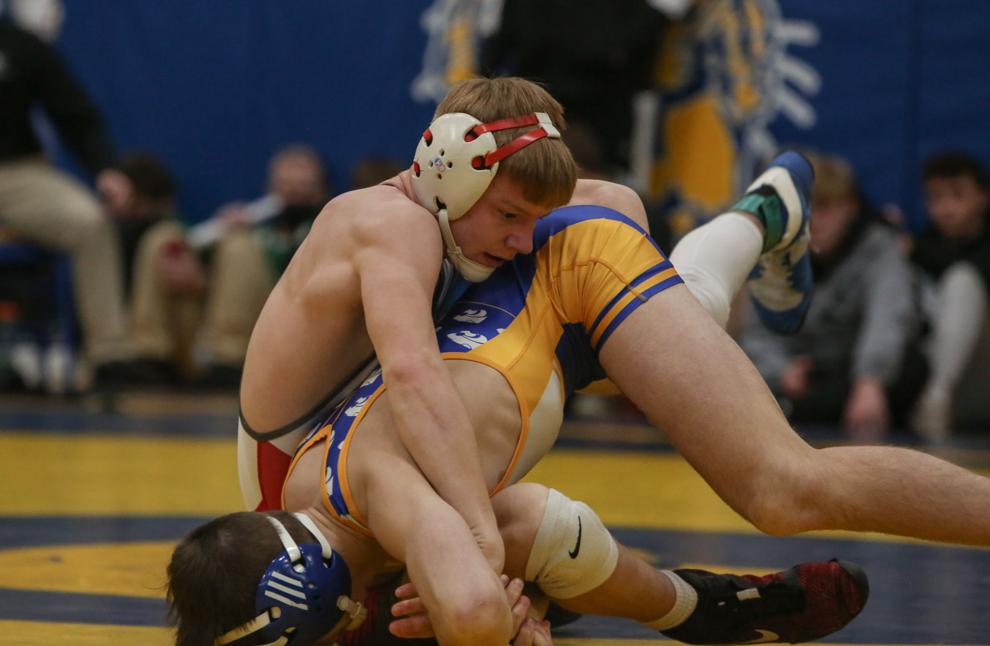 This year, all three have bounced back with highly successful seasons, and they are all ranked in the top 10 at their respective weights. Kellen is 36-7 and is the No. 9 ranked 126 pounder in 2A. Brock is 35-12, and is No. 6 at 132 pounds, while Reese is 28-3 at 195 pounds, and is ranked No. 3 in the state. 
"It was exciting last year to wrestle at the state tournament, but now we have bigger goals," Brock said. "Knowing that we can make it and we're already there, now we're striving to get higher on the podium."
For Staudt, the presence of an elite wrestling family within his program helps things tremendously. 
"It's nice as a coach that you have a core family," Staudt said. "It cuts down on the amount of fans that come down a little bit, but having the whole family there is special for them, and special for the program. It really breed the competitiveness of the rest of the guys. They see what can be done, and it pushes them in the room."
Shane Lantz covers sports for the Globe Gazette. You can reach him at Shane.Lantz@GlobeGazette.com, or by phone at 641-421-0526. Follow Shane on Twitter @ShaneMLantz.