This weekend has been history in the making for the Osage wrestling squad. 
On Saturday night, three Green Devils will wrestle for state titles, as seniors Averee Abben and Spencer Mooberry, along with sophomore Nicholas Fox all pushed their way through to the championship round.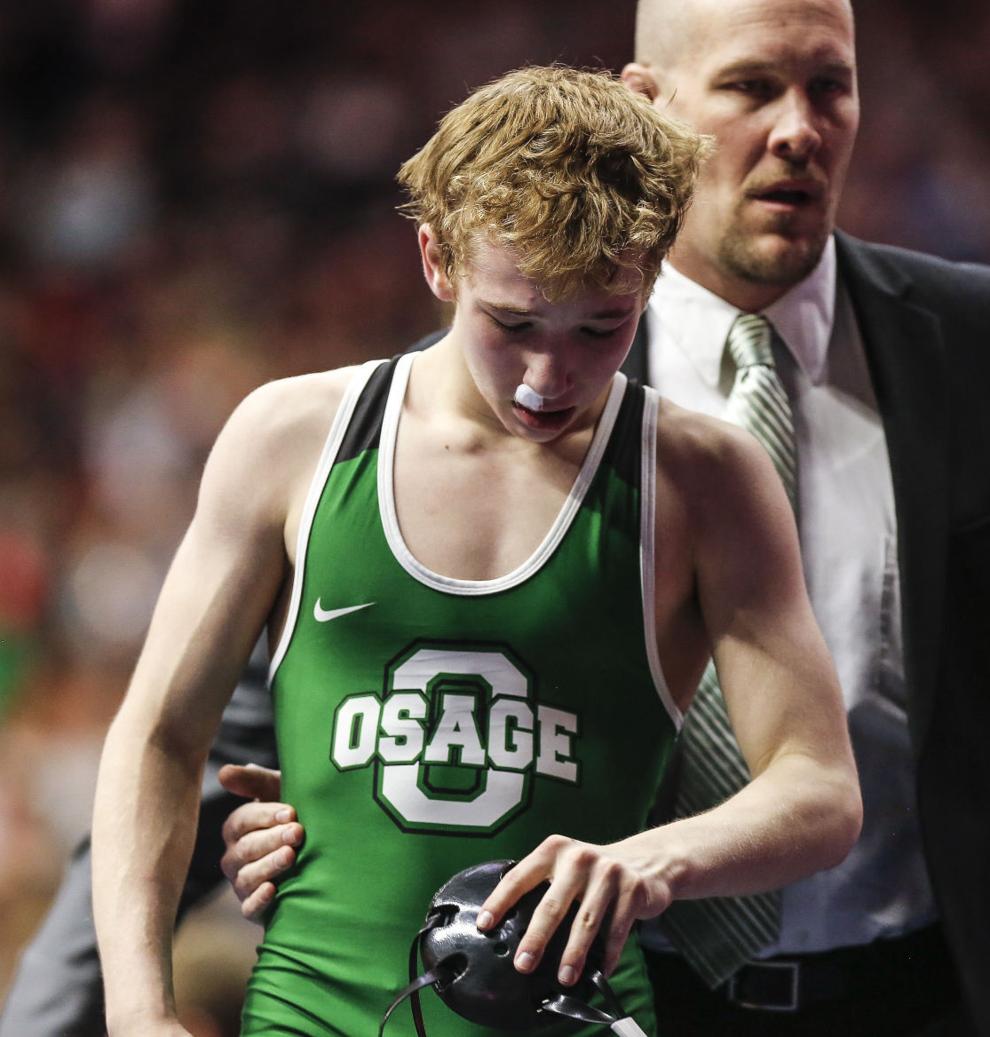 It is the first time Osage has had three wrestlers battle for a state title since 1994. 
Abben was the first Osage wrestler to earn his spot, after he scored a 3-0 decision over Logan Arp of South Tama County in the semifinal round.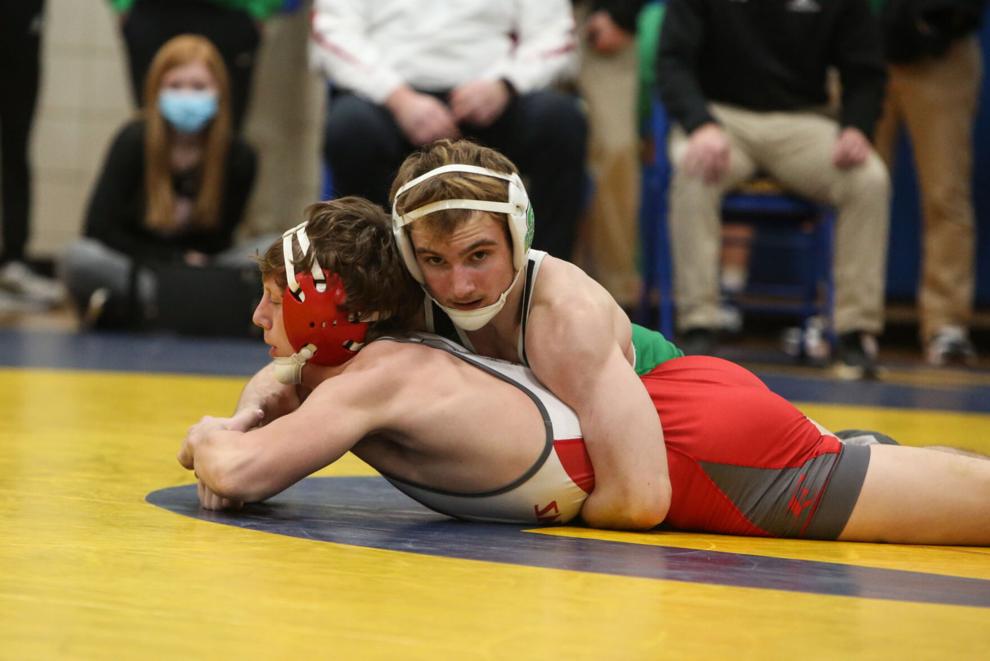 He will wrestle Saturday evening against Independence senior Brandon O'Brien for the 132-pound state title. 
Two weights up from Abben, Fox will get his chance to redeem his state finals loss a season ago. Fox beat Camanche junior Erik Kinkaid by a 7-3 decision in the semis to secure his spot in the championship round. 
Fox's state finals opponent will be Centerville senior Matthew Lewis, a three-time state champion. 
The 182-pound Mooberry made it three Green Devils in the finals, thanks to his 5-4 semifinal win over Gilbert junior Fernando Villascuela. Mooberry will take on undefeated Union senior Adam Ahrendsen on Saturday for the state title.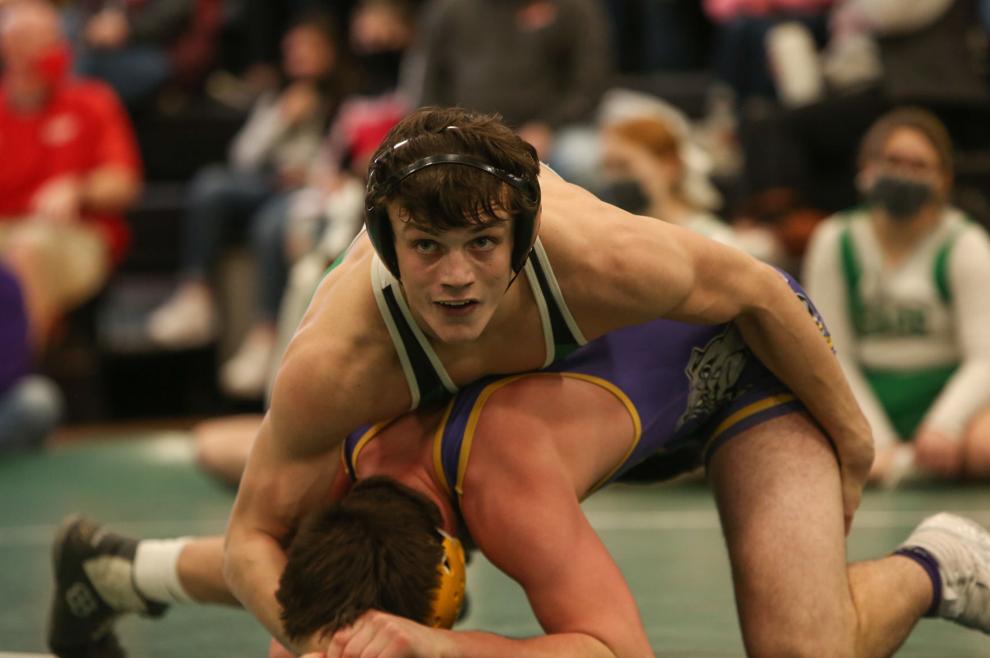 Mooberry lost the state championship last year at 170 pounds, and comes into the final match of his high school career eager to finally get his first state title. 
"I'm pretty fired up," Mooberry said. "It's another opportunity, and last year burned pretty deep. It's another opportunity to go out on top."
With three wrestlers, including two seniors, competing in the state finals, Osage head coach Brent Jennings knows that Saturday is a tremendously important day for his program. 
"It means a lot," Jennings said. "In Spencer's case, he was in the final last year and took a heartbreaking loss. He's worked really hard over the past year to get in this position again, and have a chance to win a title as a senior going out."
Abben's state title match appearance is the first of his career. He finished fifth a season ago at 132, and placed eighth as a sophomore at 126 pounds. 
Abben beat O'Brien once already this week, back on Wednesday during the state duals tournament.
With those three all competing, it seems that the Green Devils have a good shot at earning their first individual championship since Brock Jennings won the 170-pound title in 2017. 
"We have a chance to win all three of those," Jennings said. "We just have to wrestle our best to make that happen. If we show up and do that, I'm pretty excited for all of them."
Osage is currently second in the Class 2A standing with 82 points, while West Delaware leads the pack with 115. 
Earlier in the day, 113 pound Green Devils' freshman Tucker Stangel lost his semifinal match to Creston freshman Anders Kittleson. Stangel will wrestle Independence sophomore Kale Wieland on Saturday in the third-place semifinals. 
170-pound Colin Muller lost his consolation matchup to Lucas Henderson of Centerville, and will wrestle on Saturday morning for seventh place. 
Several more area wrestlers continued to wrestle in the consolation rounds on Friday. After his 11-4 loss in the 152-pound quarterfinals, Hampton-Dumont-CAL senior Carl Barkema won his wrestleback match against Clay Schemmel of Creston, 9-2, and then lost to Jadyn Peyton of West Delaware. Barkema will face Chance Bockensted on Saturday for seventh place.  
At 132 pounds, Independence senior Brandon O'Brien beat Forest City senior Brock Moore by fall at 1:14, to dash Moore's hopes at a title. Moore will wrestle Davis County junior Taylor Huggins for on Friday for a spot in the state third-place match. Indians' junior Reese Moore also lost his semifinal matchup, falling to West Delaware junior Wyatt Voelker by a 12-3 major decision at 195 pounds. 
The younger Moore will wrestle against South Tama County senior Brayden Smith for a spot in the third place match.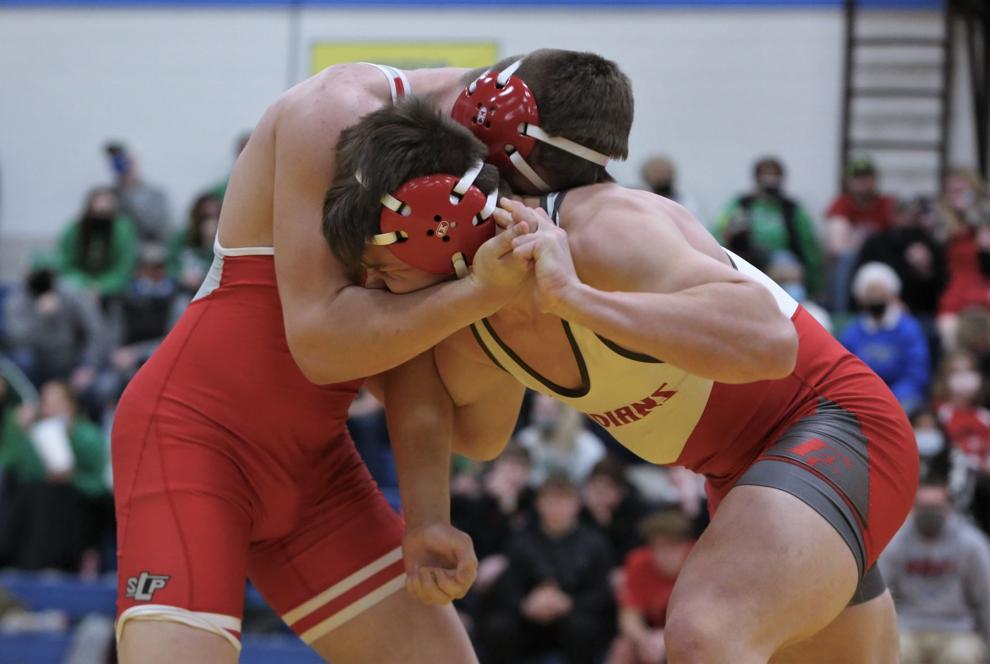 After a loss in the quarterfinals, 170-pound Charles City senior Caden Collins lost to Lucas Henderson in the consolation bracket. Fellow Comets' wrestler Chase Crooks lost his 285-pound semifinal match, and will face SE Valley junior Aaron Graves in the consolation semifinals on Saturday. 
In Class 3A, Mason City junior Jace Rhodes lost in the 132-pound state quarterfinals to Bryce Parke of Linn-Mar. Rhodes recovered with a pair of consolation round wins, and will face Indianola junior Ryder Downey on Saturday for a spot in the third-place match.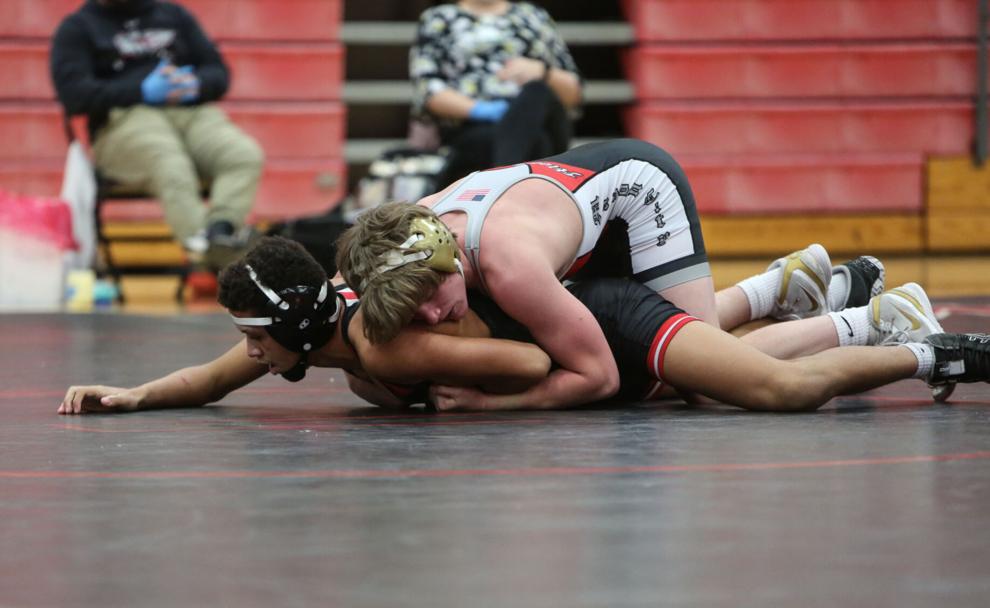 The all class consolation semifinals and finals will start on Saturday at 10 a.m. State title matches for all classes begin at 6 p.m.
Shane Lantz covers sports for the Globe Gazette. You can reach him at Shane.Lantz@GlobeGazette.com, or by phone at 641-421-0526. Follow Shane on Twitter @ShaneMLantz.