And then there were nine. 
Nine North Iowa wrestlers won their first round match at the Class 2A state tournament in Des Moines on Thursday, to advance to the state quarterfinals.
Among area teams, Osage leads the way with four wrestlers moving on.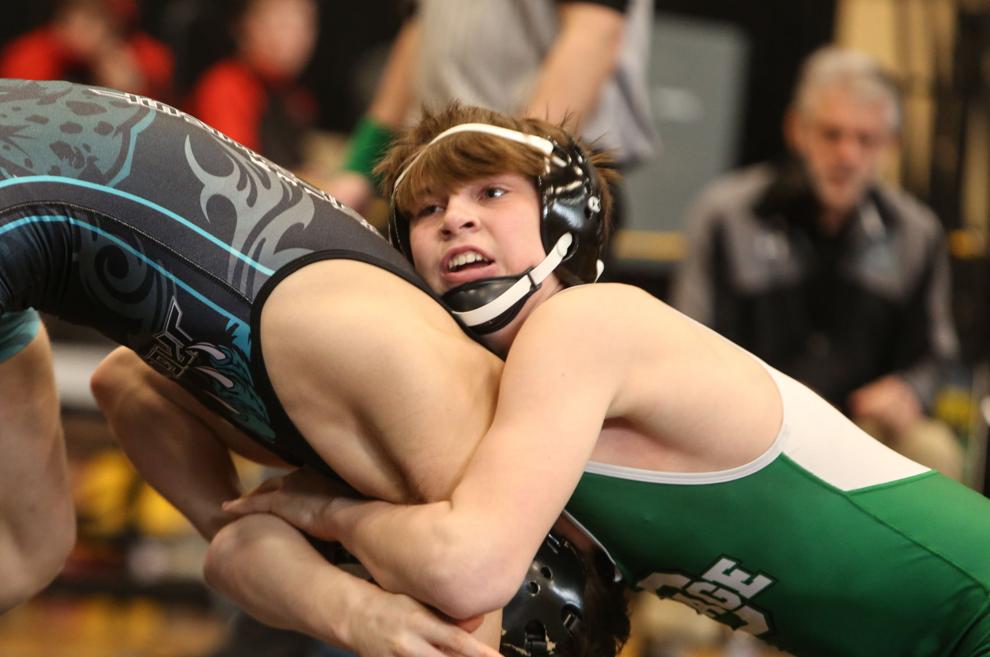 Freshman Tucker Stangel was the first Green Devils wrestler of the day to advance. Stangel pushed his way through to the 113-pound state quarters by pinning Winterset sophomore Zeke Hoven at the 5:33 mark in his first round matchup.
At 132 pounds, Stangel's senior teammate Averee Abben advanced with a 14-3 major decision victory over Mount Vernon freshman Jackson Jaspers.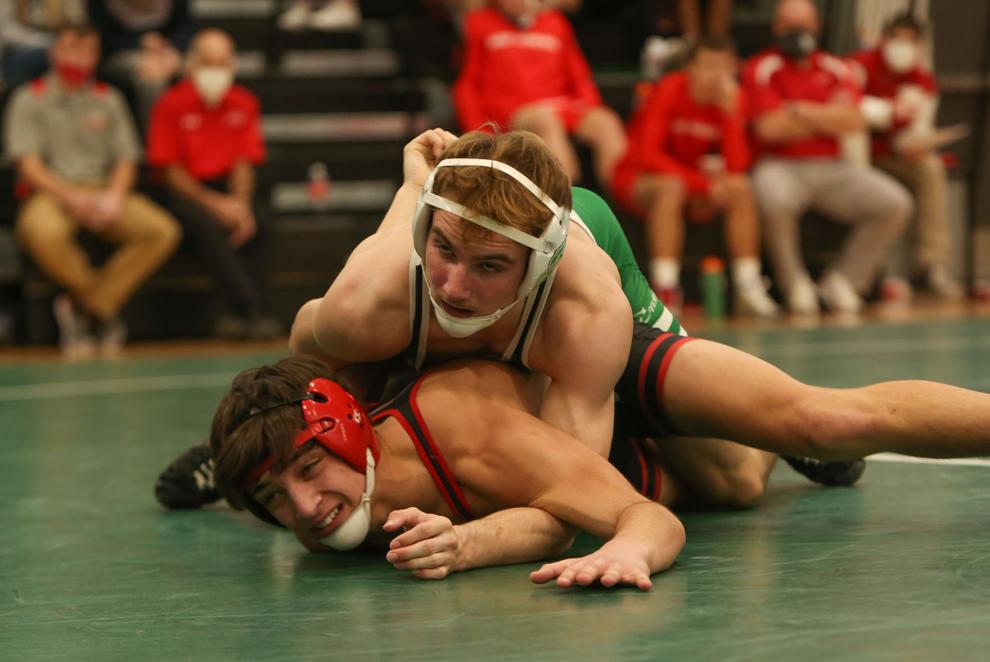 145-pound Osage sophomore Nicholas Fox was the third Green Devil to score a victory, with a win by fall over Gavin Schuermann of Greene County, and 182-pound Spencer Mooberry made it four Osage winners by pinning Cherokee senior Cael Wood at the 1:55 mark. 
Two of Forest City's three wrestlers advanced, with 132-pound Brock Moore scoring a win by fall over Riece Graham of Woodward Granger. Brock's cousin, Reese Moore, was the other Forest City wrestler to advance, after an 11-3 major decision win over Assumption's Aiden Morgan at 195.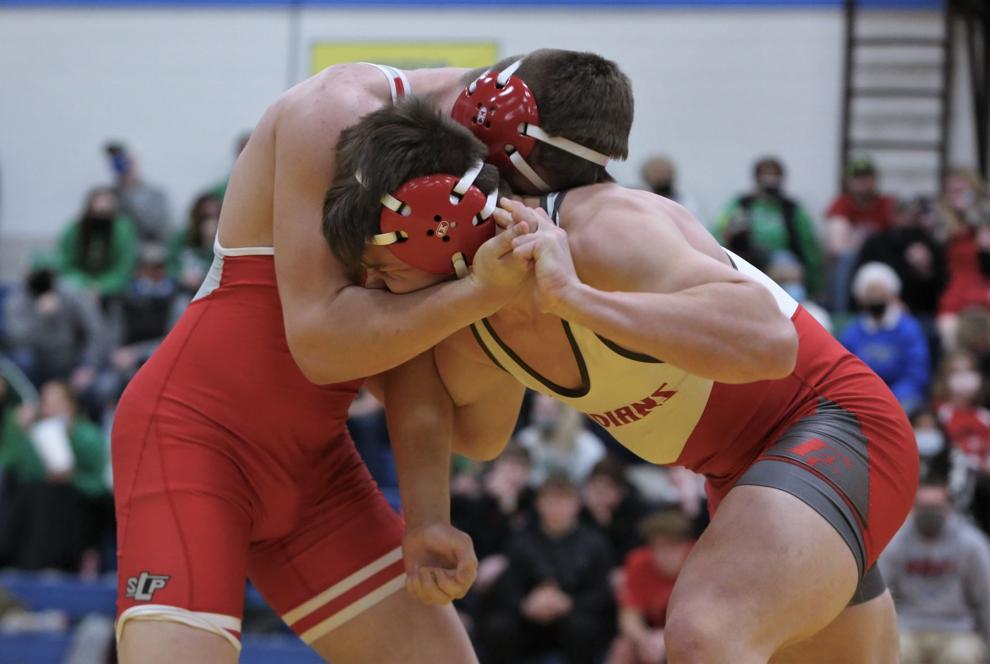 Charles City also had two of its three wrestlers make it to the quarterfinals. Senior Caden Collins won a 10-8 first round victory over Woodward Granger senior Jon McKeever, while Comets' junior Chase Crooks scored an 8-2 win at 285 pounds over Cole Sanger of North Polk to earn his spot.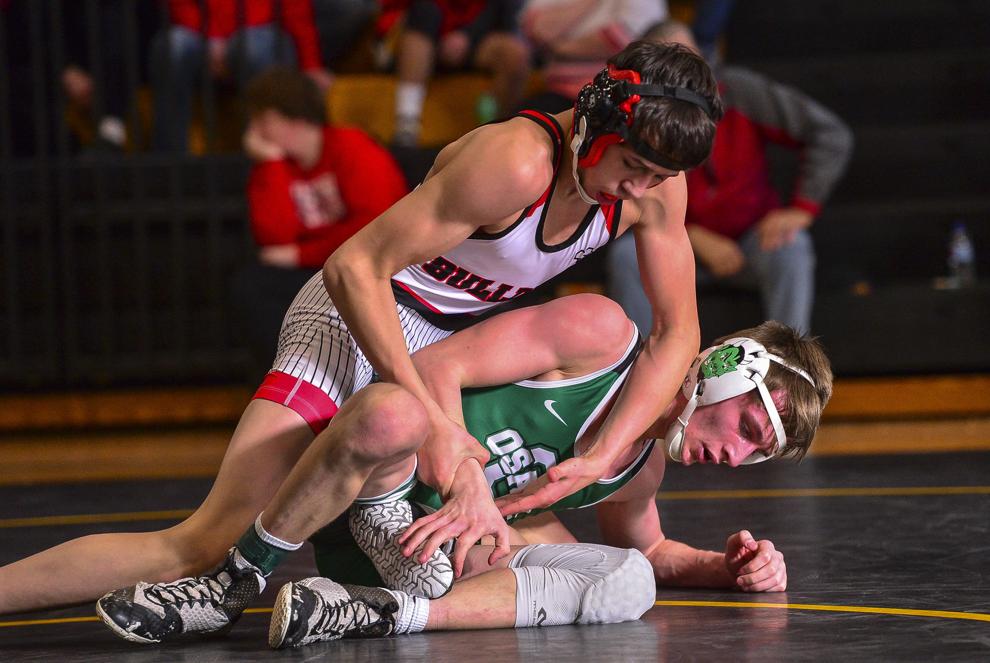 152-pound junior Carl Barkema advanced to the quarterfinals for Hampton-Dumont-CAL. Barkema, who has a 41-1 record on the season, beat Spirit Lake Park junior Zach Jensen with a pin at 5:22. Barkema will wrestle on Friday against Jack Gaukel of Sergeant Bluff-Luton. 
Along with those still in the championship rounds, several North Iowa wrestlers competed in the consolation bracket after losing their first round matchups. At 120 pounds, Hampton-Dumont-CAL junior Jack Showalter fell in the first round, but then won his next match against Coy DeBoer by a 5-2 decision. Showalter will wrestle again on Friday. 
Elsewhere at 120, Clear Lake sophomore Max Currier lost his first round match to Central DeWitt senior Keaton Zeimet by technical fall, and then ended his season with a 10-4 loss to Glenwood freshman Matthew Beam in the consolation round. 
Forest City sophomore Kellen Moore lost his first round match to Atlantic senior Joe Weaver 5-1, but bounced back with a 15-3 major decision win over Alex Beaver of West Liberty at 126 pounds.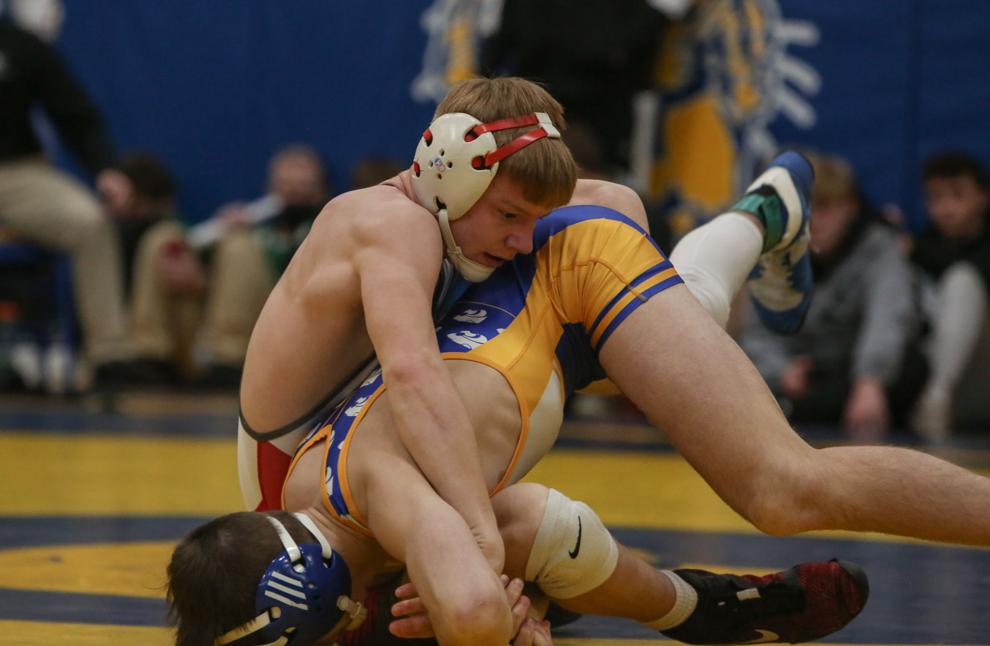 Osage junior Joey Potter had his season come to an end with a pair of defeats. Potter lost his 152-pound first round match to Notre Dame senior Grifen Molle by technical fall, and then was pinned by Creston senior Clay Schemmel in the consolation round.
At 170, Osage senior Colin Muller lost in the first round, but recovered with a 14-1 major decision win over Independence sophomore Mitch Johnson. 
With four moving on to the quarterfinals, and one still alive in the consolation bracket, Osage head coach Brent Jennings was overall pleased with his team's performance. 
"We were hoping to win all of those, but we kept Colin alive and we scored several bonus points today," Jennings said. "We're optimistic going into (Friday). Win another round or two and try to punch as many into the finals as we can. That'll obviously be the important part."
The final area wrestler to compete in the wrestlebacks was Charles City junior Tino Tamayo. Tamayo lost his first round match to Solon junior Gage Marty, and then won his consolation matchup, 3-1, over Korver Hupke of Independence.
Day two of the state tournament will start on Friday at 9 a.m., with the Class 1A and 3A quarterfinals, followed by the Class 2A quarterfinals and Class 1A semifinals at 2:30 p.m. 
The class 2A and 3A semis will start at 7:30 p.m. 
Shane Lantz covers sports for the Globe Gazette. You can reach him at Shane.Lantz@GlobeGazette.com, or by phone at 641-421-0526. Follow Shane on Twitter @ShaneMLantz.