Maybe the third time is the charm for Jace Rhodes. 
One Mason City wrestler remains in the hunt for a state title after the first day of the Class 3A state wrestling tournament on Thursday, as the 132-pound Rhodes earned a first round win over Cedar Rapids Kennedy freshman Colin Falck to advance to the state quarterfinals.
Rhodes got the pin against Falck at the 3:20 mark.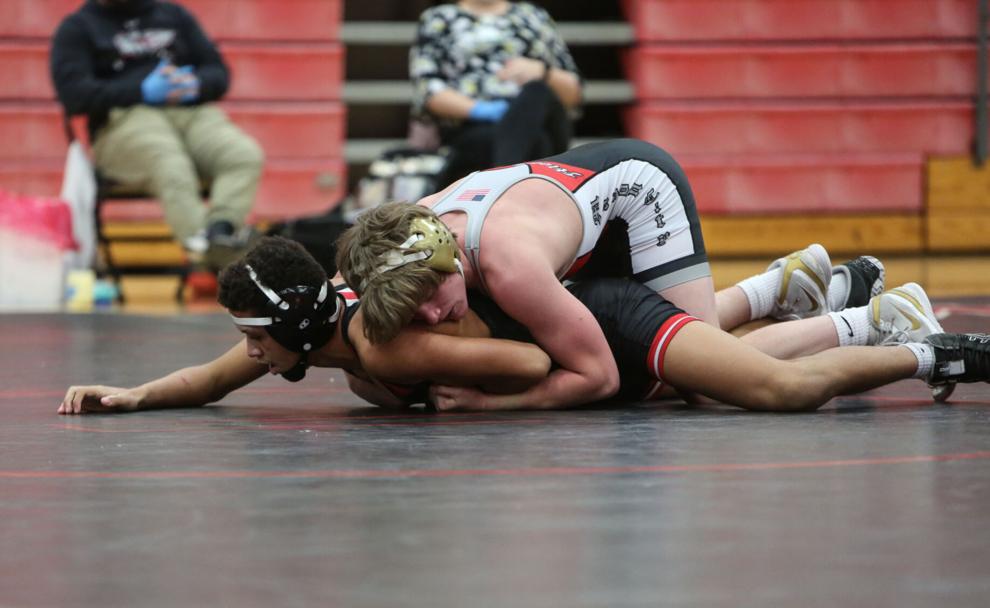 The match kicked off Rhodes' third career appearance at the state tournament. As a freshman, Rhodes finished second in the state at 106 pounds, and placed fifth last year after making the bump up to 113. 
With the win, Rhodes is just three wins away from claiming his first state title. He will wrestle on Friday against Linn-Mar senior Bryce Park in the state quarterfinals. 
"I think he looked really good," Mason City head coach Dusty Rhodes said. "I think he's wrestling well right now, and it showed in that match. If we can take that into tomorrow, it's going to be a tough quarterfinal."
Both of the other Mason City wrestlers who made the trip lost in the first round. 
106-pound Mohawks' sophomore Kale DiMarco lost by technical fall to Dowling Catholic junior Khyler Carstarphen. DiMarco bounced back with an 8-4 win over Davenport West junior Ayden Nicklaus. 
At 145 pounds, Mason City junior Cooper Wiemann lost to Ames freshman Brent Slade in the first round, 6-1. Wiemann then ended his season in the consolation rounds with a loss by fall to Ethan Emmick of Sioux City West.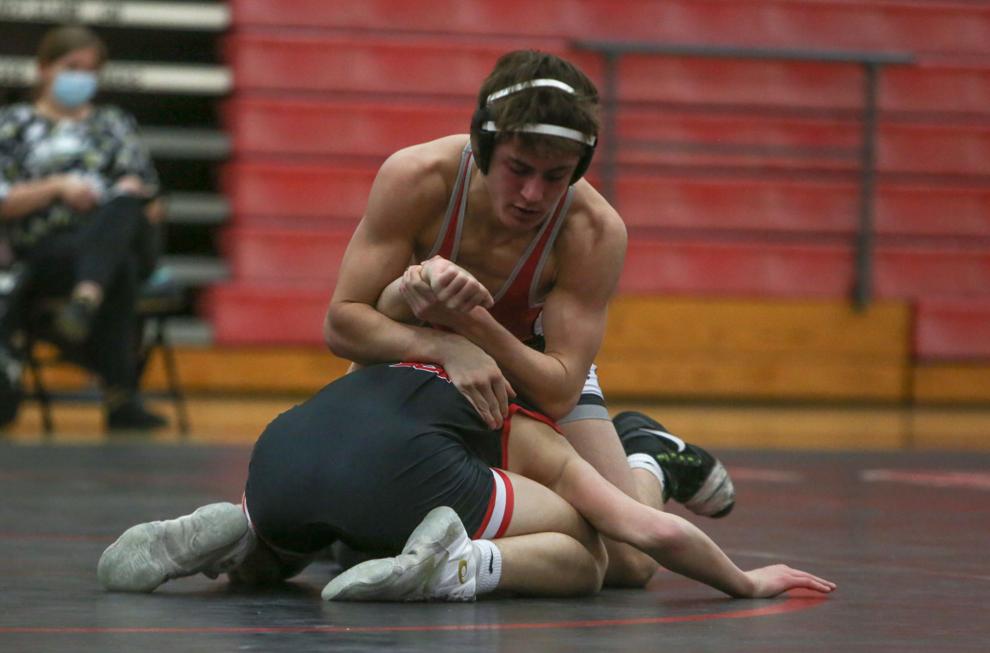 Despite his early defeat, DiMarco still has plenty to fight for at the state tournament. If he wins the rest of his matches, DiMarco could still take third place, and if he wins his next match, he is guaranteed a spot in the top eight.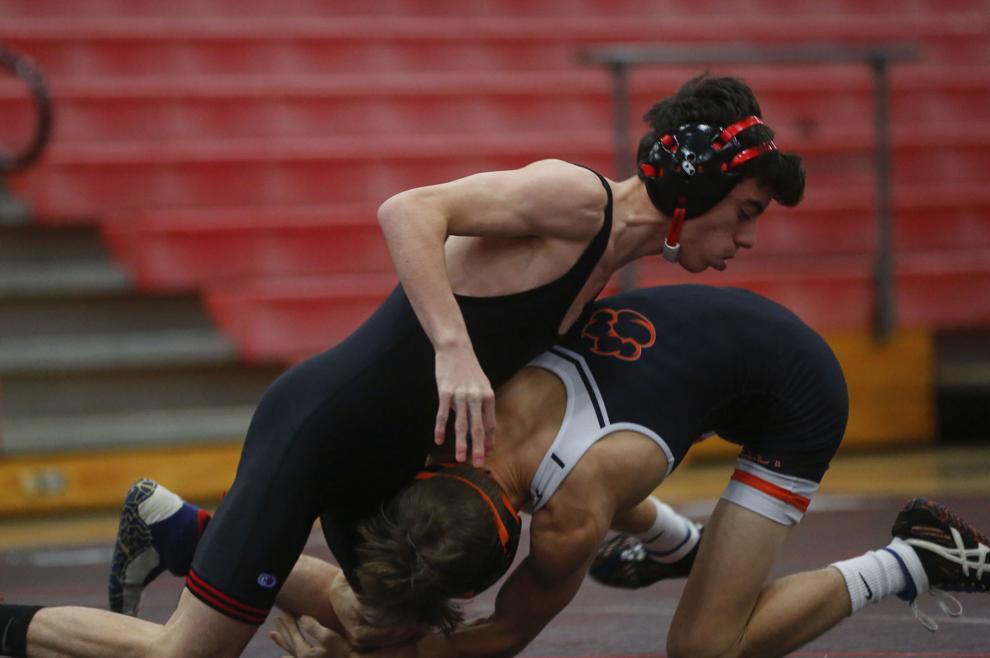 "He is a kid that is competing right now in the moment, and maybe doesn't understand that this experience moving forward is going to be a really big deal for him," Dusty Rhodes said. "That is hard for kids to see in the moment, they're thinking about 'my results, right now.' As a coach that has been doing this for a long time, getting a kid in this environment, competing against the best guys in the state, will be valuable experience moving forward."
The Class 3A quarterfinals round starts on Friday at 9 a.m. 
Shane Lantz covers sports for the Globe Gazette. You can reach him at Shane.Lantz@GlobeGazette.com, or by phone at 641-421-0526. Follow Shane on Twitter @ShaneMLantz.