Riceville senior Drew Fox has decided to stay in North Iowa to wrestle.
Since the state wrestling tournament in January, the movement pushing for the IGHSAU to sanction the sport has picked up steam.
Osage senior Colin Muller is staying in North Iowa to continue his wrestling journey.
The trio of Emma Grimm, Jalynn Goodale and Gable Hemann competed over the weekend at the USAW Girls Folkstyle Nationals.
For Cole Kelly, the next step in his athletic career might feel a lot like home. 
Emma Grimm is not done yet. 
Four years. Four state tournament trips. Two state finals appearances. One state title. 
When the final whistle sounded on Saturday night, West Fork sophomore Kale Petersen raised his arms to the sky, and jumped into the arms of Wa…
1A West Fork's Kale Peterson, and 2A Osage's Averee Abben, Nicholas Fox, and Spencer Mooberry each wrestled in the state finals at Wells Fargo…
This weekend has been history in the making for the Osage wrestling squad. 
Saturday night is Kale Petersen's time to shine. 
Four of the 13 North Iowa wrestlers competing in the Class 1A state quarterfinals kept their championship hopes alive on Friday morning at Wel…
And then there were nine. 
Maybe the third time is the charm for Jace Rhodes. 
For North Iowa's class 1A wrestling teams, 13 proved to be the lucky number on the first day of the state wrestling tournament. 
A trio of North Iowa wrestling teams made the two-hour trek to Des Moines on Wednesday for the state dual tournament. One of them, Osage, plac…
For the Moore family, road trips to Des Moines are becoming an annual tradition. 
Kiki Connell has made her name in long distance running, but the next step in her cross country career won't take her too far from home. 
Despite tearing his LCL at the Top of Iowa Conference wrestling meet, Lake Mills senior wrestler Elijah Wagner is ready to make a run at the s…
Another week, another victory for Osage.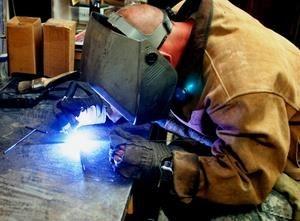 J & J Machining, Welding & Fabricating
Osage, Forest City, and Clear Lake will all send wrestlers to state next weekend after securing victories on Saturday at the district tourname…
For the Lake Mills wrestling team, Saturday's Class 1A District 4 meet at Clarksville was business as usual.
A time-honored adage in physical conflict is to pick on someone your own size. 
The final Class 3A wrestling rankings of the season were released on Wednesday night by wrestling website The Predicament, and one area wrestl…
For the Osage wrestling team, Wells Fargo Arena has almost become a home away from home.
The town of Britt has a long and storied history in the sport of high school wrestling. This year's team is already adding its story to the hi…
Death, taxes and Lake Mills wrestling qualifying for the state team duals.