There's a feeling around the Lake Mills volleyball team that this could be one of its best seasons in a while.
Which is really saying something when you've been as successful as the Bulldogs have over the past couple of decades.
In his 30th season, head coach Jim Boehmer is ready to lead another Lake Mills volleyball team on a chase for a Top of Iowa West conference crown and a trip to the state tournament.
So far, he's liked what he's seen.
"They have gelled well," Boehmer said. "A lot of it comes from some juniors that just have fun. It's just a fun game and they play it with a lot of energy. There's a sense of camaraderie and teamwork."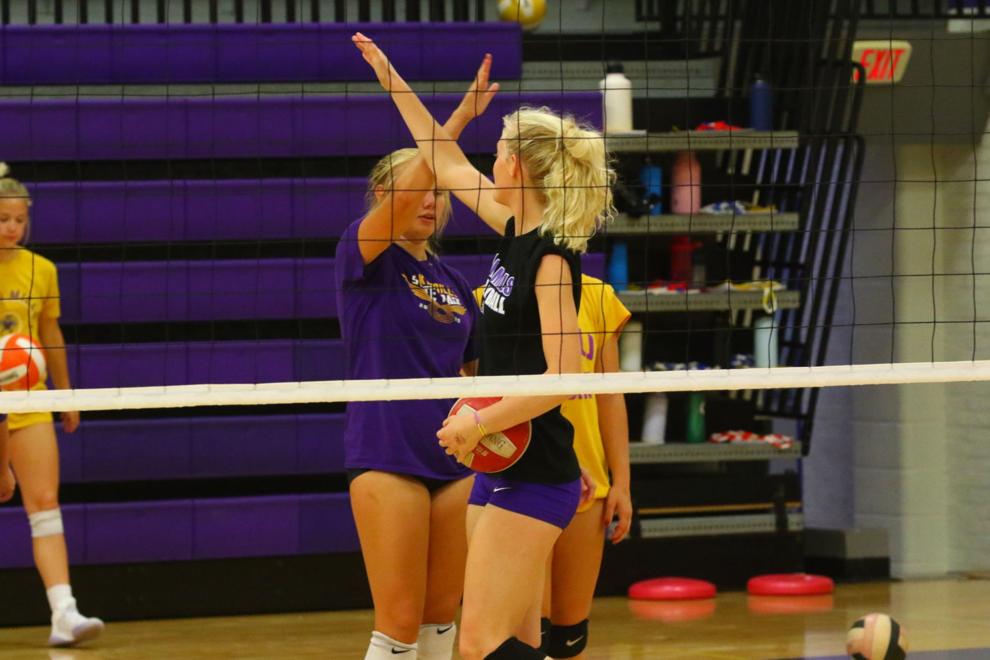 Over his tenure as head coach, Boehmer's teams have consistently finished in the top two in the conference standings. Last season, the Bulldogs finished second behind Forest City.
This season, the Bulldogs are hungry for that top spot again. Returning seniors Brooke Bergo, Kit Byars and Leah Moen all spoke about the team being more determined this season to accomplish that goal.
"We're more dedicated in our practices," Bergo said. "We have a point for everything we do. We play with a lot more passion and energy. We go for every ball. We don't let anything drop."
Bergo, Byars and Moen are three seniors who started all season a year ago. Bergo finished with 166 kills, Byars had 106 kills and Moen posted 631 assists as the setup player in 2020.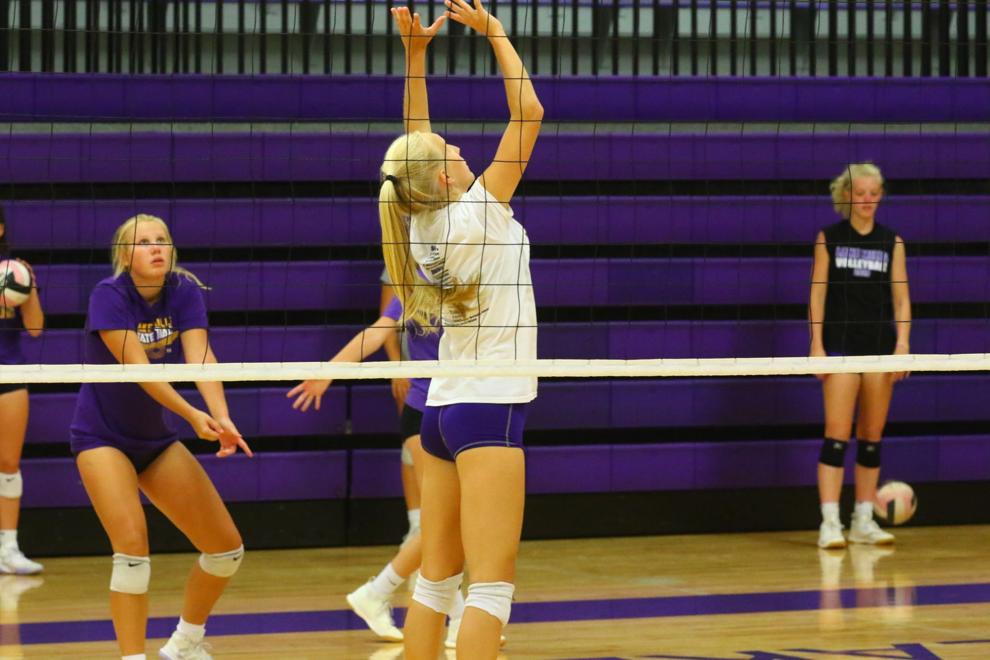 The Bulldogs also return seniors Erica Jordan and Kenna Vanek, as well as juniors Ella Stene and Ellie Hanna. All of them will work to replace the production of standout player Kylie Greenfield, who graduated in the spring.
Despite the good amount of returners, there's still a sense of new lingering.
"We're kind of just restarting at this point," Byars said. "A lot of us were here last year at this point, but it's a new team. We have new players and a new rotation. You just have to take the skills you learned last year, but keep on going farther ahead."
The Bulldogs have a wall on the gym that's filled with posters and sheets of paper duct-taped to it. On those posters and papers are the team's goals, words to focus on and tidbits of encouragement.
One of the biggest goals on the wall?
"Our goal is to win conference," Moen said. "That's one of our first goals up there, and then it keeps going down to state. It starts in practice. We keep pushing each other and focusing on the basic skills."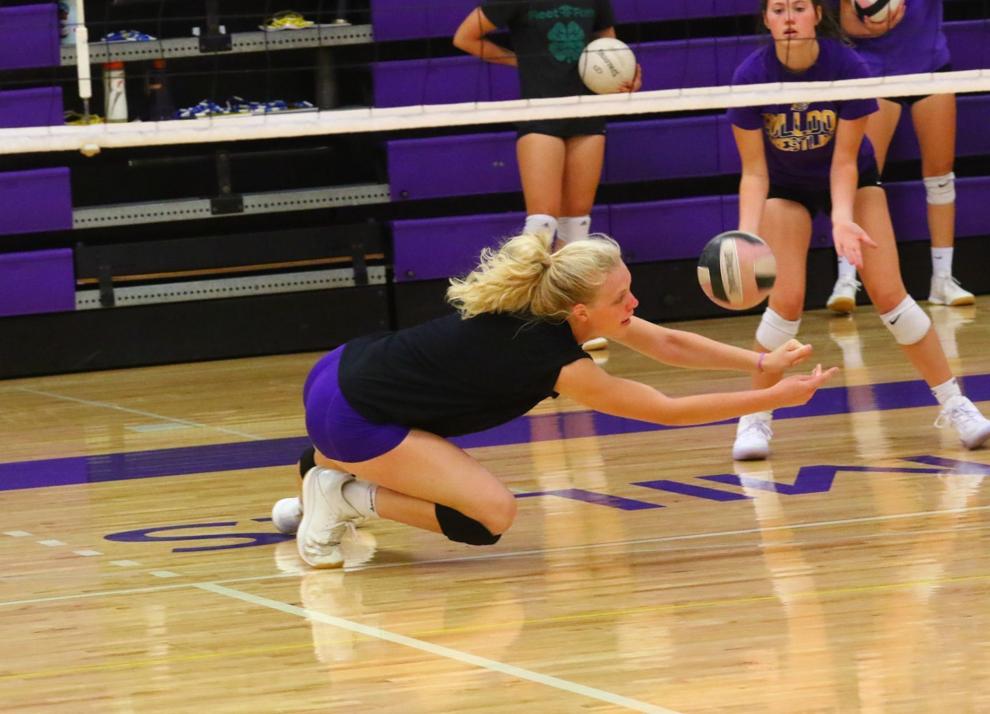 Thursday morning's practice wasn't the Bulldogs' best of the preseason. Boehmer made sure to let his girls know that.
Because he knows how good his team is capable of being this fall.
"This team feels special," Boehmer said. "I really think we've have the ability to be as good as we've been since maybe the '13-'14 season where we were ranked top 10 consistently."
The Bulldogs start their season at 7 p.m. on Aug. 26 at West Hancock.