Meredith Street and Kaebre Sullivan both played large roles in the Osage volleyball team's state championship run a season ago.
But the seniors admitted after a 3-0 road sweep over rival St. Ansgar on Thursday night that this year, their roles are even bigger.
"I would say my role is bigger just being more of a team leader and more of a consistent part of the team," Street said.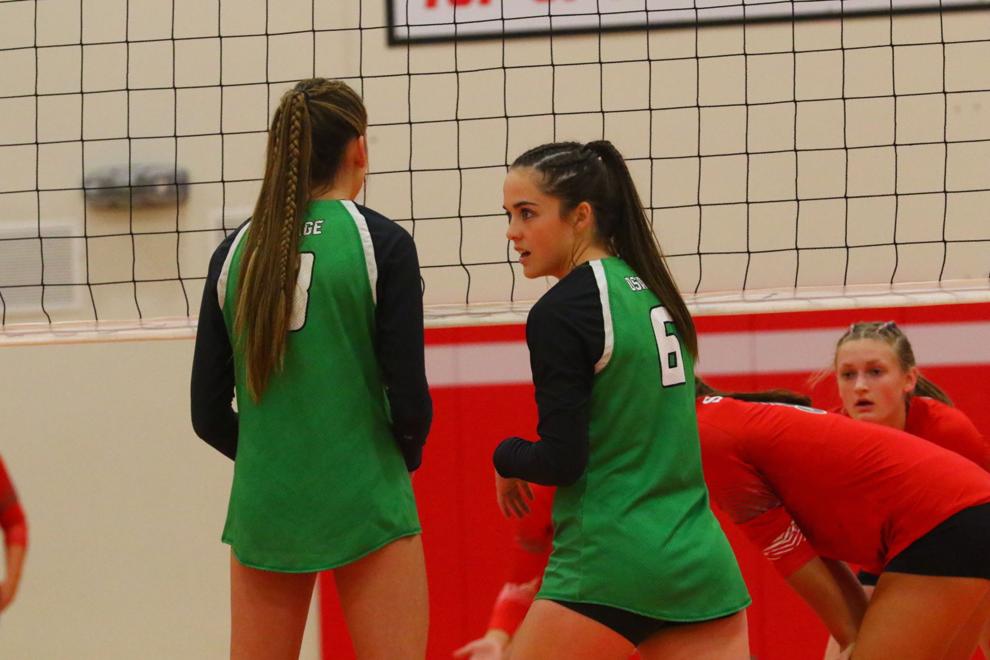 The duo will step in and fill the big shoes that graduated players Dani Johnson and Paige Kisley left a year ago. Johnson and Kisley combined for 662 kills as power hitters in 2020 and dominated throughout the state tournament.
This year, Street and Sullivan will look to do the same.
"Mere and Kaebre have always been leaders on the team, but especially this years being seniors," Osage head coach Bryan Tabbert said. "Moving to outside where a lot of your offense takes place."
Sullivan says she's playing six different rotations on the court this season, which is more than her usual three she played in last season.
But she doesn't mind the extra time. She already leads the Class 2A, No. 8 Green Devils in kills with 33 in just three matches.
"I think that more court time helps me feel like I can contribute more to the team, and I love that," Sullivan said. "My teammates have so much to offer and give too, so it's really great to mix all that together."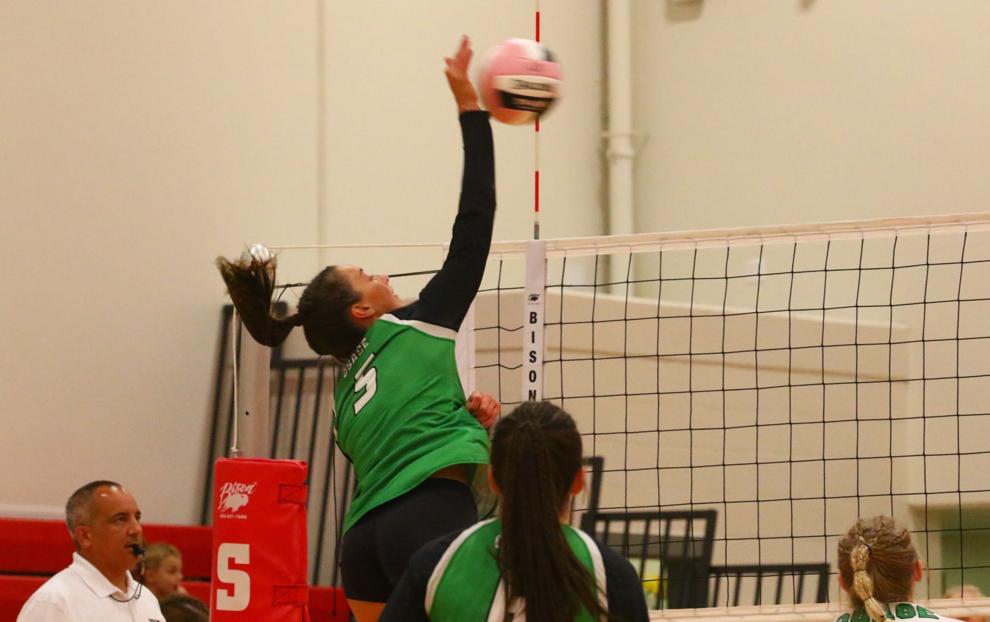 For Street, getting back to competing full-time on the varsity floor has been the most exciting part of the early season. The University of Northern Iowa volleyball commit was forced to miss nine matches due to an ankle injury last fall.
Although she was able to make it back in time for the state tournament run, she admitted it was tough to watch from the sidelines during the injury.
Now at full strength, Street has transitioned to an outside hitter spot. She's recorded 29 kills in three games so far.
"That's where I've been playing in all my years of club, so it's good to finally get in that position after being behind great athletes and girls ahead of me," Street said.
It's not just Sullivan and Street that can put some force into the ball. Junior Claudia Aschenbrenner has 25 kills and senior Samantha Brandau also has double-digit kills so far this season.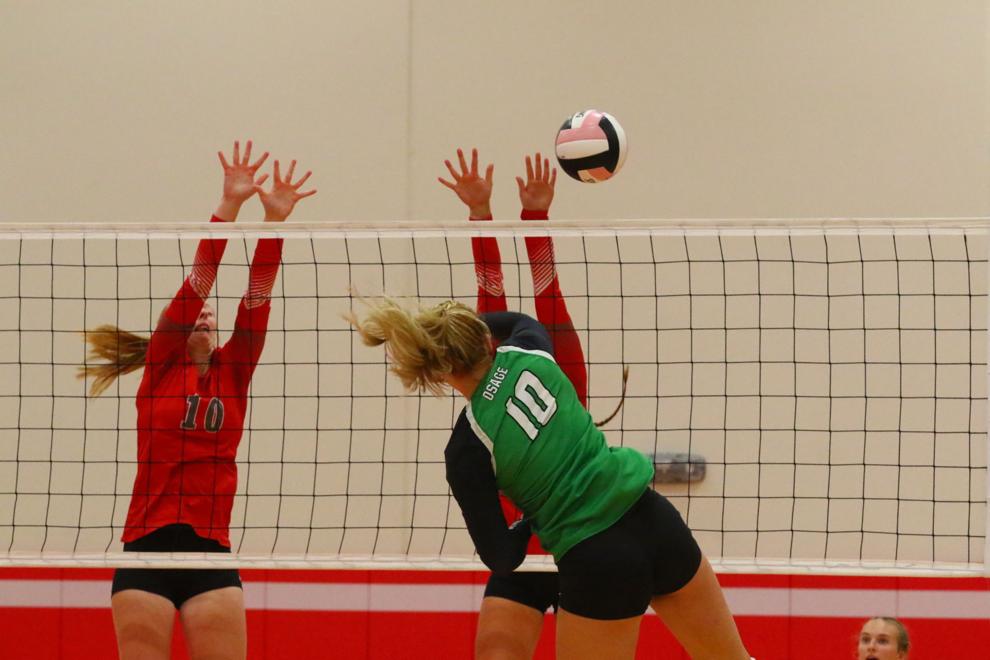 If you thought there might be less talent on the Osage volleyball team this fall after the championship run in 2020, you might want to think again.
"I think we have a really good chance at going back to state and making a great run again," Street said. "So it's exciting to be a part of such a great team again."
"I feel like all of the girls we have on the court are good leaders, so we all kind of feed off each other," Sullivan added. "It's really fun and that makes it exciting."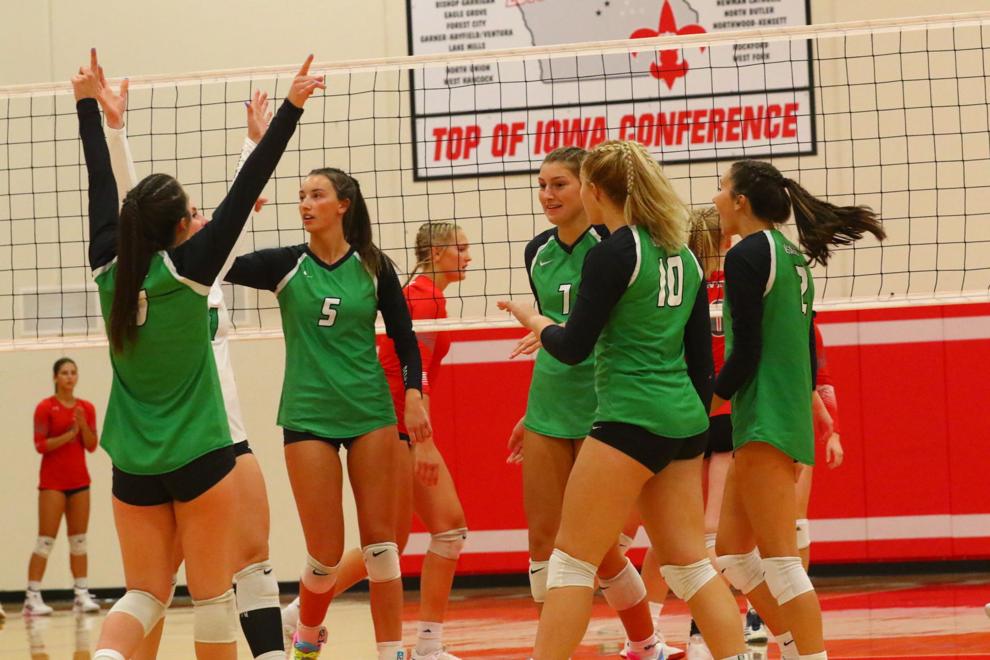 The Green Devils are 3-0 early in the season. The squad will host North Butler at 7 p.m. on Thursday in Osage.